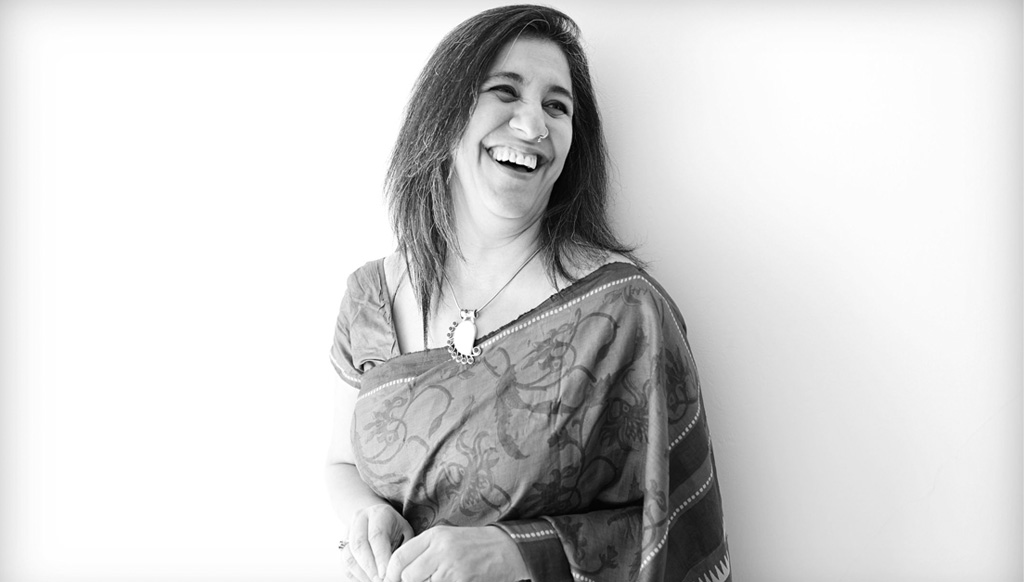 WOMAN IN LUXURY | Dinaz Madhukar, senior VP with Emporio, breaking Monday blues at her office in New Delhi. Photo by Bibhuti Bhattacharya
Dinaz Madhukar: "Luxury is very personal. To me luxury is not just the quality of the product. It is the history behind the brand. The brand needs to speak for me. It needs to be a classic, something that is not momentary but perennial."
In conversation with Dinaz Madhukar, senior vice president with Emporio, DLF Luxury Retail. Associated with Emporio since 2010, Dinaz has redefined luxury shopping in India. It has been an interesting journey so far, says the former hotelier, who has a penchant for driving fast cars and shopping at Milan, apart from Emporio, of course!
The Luxe Café:  What are the things you should keep in mind before coming to Emporio for shopping?
Identify the purpose of your shopping, your requirement. If wedding is the purpose, go on a week day (Monday – Wednesday) when you are not distracted by the people around you. A serious shopper would like to come on a day which is a little more relaxed. The likelihood of you finding designers in the stores is quite high. They can tell you looking at your style, what will look good on you. Also, look out for promotions and festival.
It is said that most people get intimidated when they enter any luxury store.
Each brand is here to make business they don't want to intimidate their customers. And there is no need of feeling insecure since you come from the background where you have capacity to shop and the staff is trained to handle the customers. Most stores including Roberto Cavalli and Giorgio Armani have in-store stylists to assist you. The concierge also helps you arrange a stylist on call. If you are coming from outside the city, it makes sense to call at the concierge and share your requirements. If you want a personal shopper it can cost you Rs 10,000- 20,000 per hour, but if you are going for an A-list stylist, it would cost you Rs 1 lakh per hour. If the requirement is for the entire day, the rates can be considered.
So any special services for people from non-metros?
We do invite them for special events. Recently we did so for a Dior event. The clients had the opportunity to have lunch with Kalyani Chawala, the Dior representative in India. We have a tie-up with The Grand hotel, so if someone is coming for a longer stay, we can book them at special rates and arrange free pick up and drop.

"Every brand is very conscious about the tax structure in the country and they make sure that the cost and price points are very similar."

Which are the new brands coming to Emporio?
Bvlgari and La Prairie, which would be the first luxury skin care brand to open a store at Emporio.
What's the best time to shop at Emporio?
January and July—internationally, these are the sales months. So, if you are not fussy about the latest collections, you should come during that time. January for autumn winter and July for spring summer.
Is it true that luxury brands cost you extra in India?
Absolutely wrong. In fact, we are cheaper than most places such as, Singapore, Dubai and Hong Kong. Every brand is very conscious about the tax structure in the country and they make sure that the cost and price points are very similar.
What is luxury to you?
Luxury is very personal. To me luxury is just the quality of the product. It is the history behind the brand. The brand needs to speak for me. It needs to be a classic, something that is not momentary but perennial.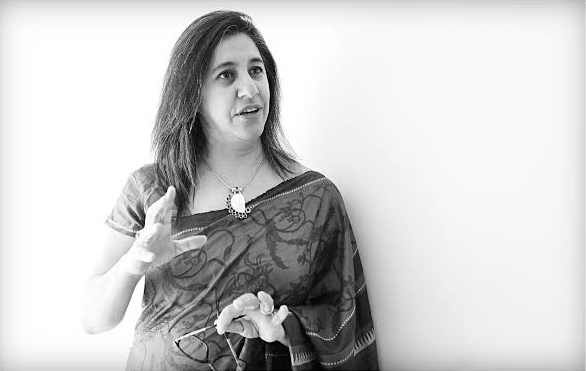 Where do you like to shop?
Definitely Milan. I also love shopping in Mumbai's Colaba Causeway and Linking road. It so much fun to just stand there and watch—talk to the guys, see those price points, compare them to Emporio and go… "Wow! You can actually get something so cheap"
A must have fashion accessory if you are planning your first luxury purchase?
Easiest would be a handbag and then graduating to other things. Handbag is the most visible and there is an immediate connect. A bag is something you can repeat without too many questions being asked while a dress may raise eyebrows.
Most beautiful place you have been so far?
Kotakina Balu in Malaysia. It's so gorgeous. Geneva to some extent because I like the mountains and exploring history.
One thing that you look for in a luxury car?
Safety. I like being really aggressive on the road, so safety is very important for me.