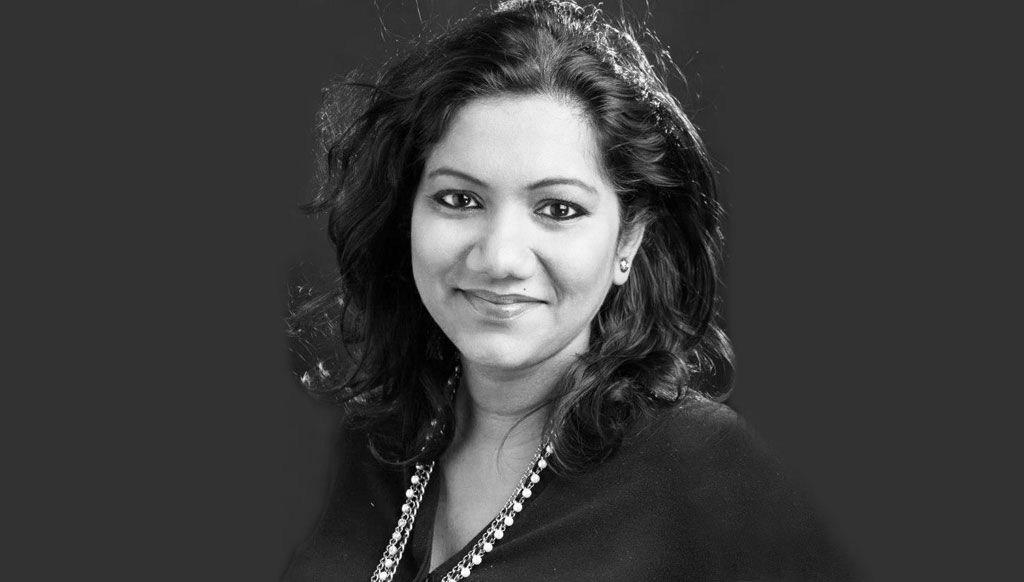 CREATIVE VISION| Nidhi Yasha is an NIFT graduate and the force behind her eponymous brand
Nidhi Yasha is the founder of NIDHI YASHA, a label representing an internationally acclaimed fashion design house at Mumbai. Not only is the NY studio another Luxury Lifestyle  Awards nominee, it's also a brand with its own philosophy and values. To learn more about this eclectic Indian brand and its visions, here is an exclusive interview with the founder,  Nidhi Yasha.
How was the label NIDHI YASHA established? Was it challenging to build a new brand from scratch especially at a time when fashion has fast emerged as an extremely competitive field?
NIDHI YASHA was born of the pressing urge to create clothing that was Indian in spirit and yet extremely "NOW" and global in appeal. It was daunting to conceive and deliver a label that spoke about buying less, preserving more. However, surprisingly, as we kept true to our purpose of conserving craft and the craftsman, as well as going back to the old world charm of how luxury used to be perceived, we were not only noticed but also recognized for who we are. Translating rural crafts into uber luxury, we believe that artists and craftsmen across the world are united by  a unique language and they are unequivocally understood by each other, across borders, and by those who appreciate it!
Who was the company's first client and how did you manage to attract him? Did you know before establishing NIDHI YASHA that there's at least one client waiting for you to found the label?
The first client was a high end multi-designer luxury fashion store called DVAR. They are still one of our best associations from across the country. We were very sure that there will be more than just one client with the promise of quality and luxury and the truth of spirit that we vested in our label.
One of the exclusive features of your label often mentioned in media is that you take advantage of Indian culture, in particular, its history and heritage. What episodes from Indian history were taken as inspiration for the label's previous collections and why?
This collection draws a lot of inspiration from the age old tradition of "Kohbar" in rural Bihar, in northern India. Even today, elaborate illustrations depicting life-stories of various gods and goddesses are drawn on the walls of village homes during the wedding of a family member, in stunning graphic detail and with exquisite artistry. The motifs on our garments, as well as the textures are highly influenced by the same. The fabrics are largely Indian hand-loom- exquisite blends of silks and linens, silk and wools. The collection illustrates its stories through its intricately embroidered, detailed surfaces reminiscing and romancing the house sparrow, its habitat, its flight, its cultural significance. While it draws attention to the fact that it is nearing extinction, the sighting of the house sparrow is considered auspicious. Though the techniques are traditional, the surfaces have been developed in cluster development programs held by the label, to train the grass root level artisan as to how the traditional techniques can be evolved to suit the aesthetics and demands of a global market. The surface technique used widely in the collection, is a combination of the "zardozi" technique and the "sujnee" and "kantha" crafts to bring alive the stories woven on the garments. The yarn used for embroidery is cruelty free silk, untwisted, and that makes it more exquisite, while also more challenging and painstaking to craft. In short the label is holistically committed to the purpose of being a 360 degree ethical luxury brand.
Could you unveil your plans on the next design collections you're going to present? How do they relate to India's culture?
The next design collection is more of a nostalgic personal journey and an ode to the concept of "beautiful decay". How it connects with India's culture is through the crafting technique that is being used and each material that is being utilized. The very core and essence of each of our collections is Indian while the appeal is Global!