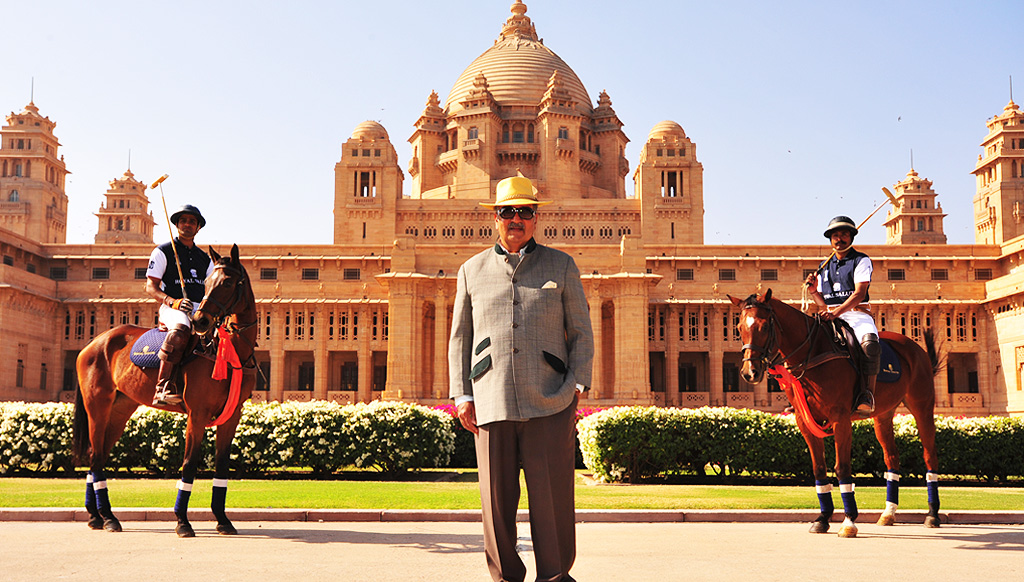 TRADITIONAL FLAVOUR | Gaj Singh who has converted his great palaces into world class properties prefers the more traditional type of hotels and the old homes that have been converted
Any mention of the Indian Royalty is not complete without Maharaja Gaj Singh. And here we have His Highness telling us about what his personal predilections
while travelling are
The 38th member of his family to consecutively rule Jodhpur, Maharaja Gaj Singh, lives a charmed life which is the epitome of living life king-size. With tourism and its development being one of the causes close to his heart, HH Gaj Singh has seen the conversion of his own palaces into luxury hotels. While Umaid Bhawan is one of the best palace hotels in the world, the Mehrangarh Fort has turned into an internationally acclaimed museum under the close supervision of the Maharaja himself. With his flair for restoring heritage and history while ingenuously reinterpreting contemporary luxury, HH Gaj Singh of Jodhpur is an icon for those interested in the royal tastes and pursuits. An avid world—traveller, he talks here about what catches his fancy when on the move.
What places do you like to travel to?
Exotic places, historical sites and game parks, in Africa, in wide open spaces where there are very few people and more animals—back to nature. That gives me a sense of peace and I feel more relaxed.
The most beautiful place you have been to so far?
The Masai Maara Park in Kenya—it's like being back to the beginning of creation.
Share with us some interesting experiences you have had while travelling?
I think in my earlier days, when I went to England as a school boy, people were intrigued about India and all they wanted to know about is tigers and how many wives I had and I used to fool around and make tall stories but I guess, people are now more aware of India and they want to revisit us. People have some strange ideas about our country and I tell them unless you visit and see India for itself, the variety and complexity of India won't be understood. I always try to make it a point to talk to people and tell them about our country.
You live in one of India's best heritage properties – The Umaid Bhawan Palace. While travelling, what do you look for in a hotel?
I think decor is important. There are 2 types of Hotels – traditional / heritage and the ones which are very modern with all amenities. I prefer the more traditional type of hotels and the old homes that have been converted. Second is the service. It's the old world type of service which I go for and which, in some places, is going out of style. In most hotels, service is always a problem. You don't get that personal touch which is very important.
What about food? What do you like to eat when travelling?
While travelling, I like to try the cuisine of different places, but I particularly like sea food because in Rajasthan, you don't get tohave so much of it. When I go to Mumbai, I enjoy sea food very much and of course in England and France.

"To me, luxury is free time, listening to good music, going out in wide open spaces, being with friends and having a good drink."

Any favorite fine dining restaurant?
The Wasabi at Taj for Japanese food is one of my perennial favorites. It is exoticso you can't have it all the time.
What is that one luxury you can't do without while travelling?
A good drink at the end of the day.
Any drink in particular?
I like good wines, all kinds of French and Italian wines. Though there are no favorite ones as such. When I go and meet friends in Europe, they are very particular to show off their best wines which they get from various vineyards. As a regular, I like to have scotch, preferably Black Label but then there are more exotic brands like Blue Label and then there are malts, whiskies, which I like but not on a regular basis.
What is luxury to you?
Luxury is what makes you feel comfortable, elated. To me, luxury is free time, listening to good music, going out in wide open spaces, being with friends and having a good drink.