The Luxe Café
About
Team
Collaborations
TheLuxeCafé.com is India's leading online luxury lifestyle magazine with curated content on fashion & decor, travel & leisure, motoring & gadgets, personas & ideas for connoisseurs of fine living. Designed to be a virtual cafe, it is poised to be the one-stop hangout for luxury brands and consumers. Our endeavour is to shatter the traditional notions associated with luxury and reinterpret them for the truly passionate.
We believe real luxury is all about time and space, whether it's the painstakingly handcrafted timepiece on your wrist or the precious hours you take out to spend with your loved ones. We believe real luxury cannot be bought. It can only be savoured after careful consideration of consequences. Like the sight of dawn on a mighty Himalayan peak from the comfort of your fireplace-lit room, or the pulsating thumps of your heart as you triumph over lap times and fear in your hard-earned Ferrari.
Luxury is not only about wealth. It is the courage to look beyond the obvious. So, walk into The Luxe Café. Grab a chair. And over a steaming cup of fine coffee, we will talk about how you too could be living a dream less ordinary.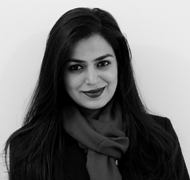 Manisha Rao
Editorial Director
Manisha Rao

Shabnam Sudha Srivastava

Neelam Mathews

Nivi Shrivastava

Sarfaraz Siddiqui

Jatin Tulsiani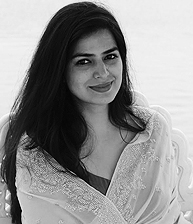 Manisha Rao
Chief Curator
Manisha Rao, ex-journalist and luxury-marketing expert, is the founder of The Luxe Café. Having started her career as a brand correspondent with Financial Chronicle (Deccan Chronicle Holdings), she went onto leading the luxury section of the newspaper. Her passion for art, lifestyle, luxury and the evolution therein brought her to work closely with the head of Avantgarde India, one of the world's leading luxury communications firms. Having crafted the communications strategy of many European luxury brands entering the Indian market, she stands witness to the expansion of high-end retail in India.
Her vision to further bridge the gap between luxury brands and the purveyors of fine living led her to start The Luxe Café as webzine with a 360 degree approach to consumer culture and exclusive content. An ardent traveller, she loves green neighbourhoods, and lives in one such in South Delhi. Follow her as she curates an enriching lifestyle experience on Twitter @theluxecafe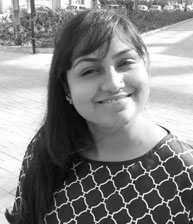 Shabnam Sudha Srivastava
Editor-at-large
A Goldsmiths graduate, Shabnam has worked in advertising and publishing. While brand strategy and marketing communications remain her favoured pursuits during the day, she loves burning the midnight oil researching and writing on gastronomy, travel and aesthetic lifestyle – on all that catches her fancy or comes in her way of keeping up with the latest in town, and outside it. Travelling across continents for work brings her the pleasure of sampling cuisines and cultures which reflect in her quirky worldview and writings.
Flash mob activism, pop-up restaurants, poetry in the park are some surprises she actively scouts for, while interesting brand tie-ups and new online discovery tricks spur the marketer in her. Follow her newfound interest in photography on Instagram @vintageshab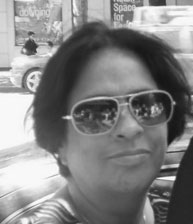 Neelam Mathews
Jet-setting Writer
Delhi-based Neelam Mathews is a passionate traveller and aviation enthusiast. Being a consummate writer, she is a contributing editor to numerous international publications on business aviation, defence and commercial aviation. Her diversely rich experience ranges from being with the Aviation Week for twelve years writing on space, defence, and business aviation to being the Editorial Director to three MRO Asia events in Singapore and Hong Kong. Having written for inflight and specialist publications all over the globe for the past twenty years, she is a high-flyer who loves her rides in swanky jets and plush private planes. Follow her updates as she maps the world of aviation on Twitter @neelammathews
Nivi Shrivastava
Assistant Editor
Nivi Shrivastava is a free-thinker, passionate traveller and a writer with a eight years stint at Asian Age and Deccan Chronicle writing on Indian fashion and lifestyle. She follows the fashion space for interesting trends and updates which she weaves into informative, interesting features for her blog www.msjunebug.com. She also contributes for fashion magazines like L'officiel and Outlook Splurge as a guest columnist.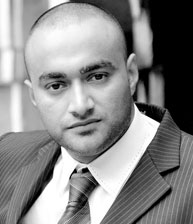 Sarfaraz Siddiqui
Chief shutterbug
Sarfaraz is a traveller, photographer, poet and musician and adding another feather to his hat is his fluent Mandarin. His time behind his prized Canon lens has been well captured in photographs which have been to exhibitions such as the one during Delhi Contemporary Arts Week. He merges text and image brilliantly to create evocative photo-essays, variously published, and is currently engaged in a book project entitled 'Poetography'. His wanderer's boots have taken him to offbeat paths and nooks in India which shows in the songs he has written and composed in sufi, folk and contemporary styles.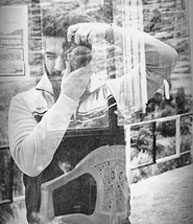 Jatin Tulsiani
Master Director
Jatin Tulsiani is the founder and creative director of Mix Tape Films and has shot and directed creative brand videos for reputed fashion houses and luxury brands like Bvlgari, Harper's Bazaar India, Gap India, Bacardi and more. Fashion, beauty food and lifestyle are the favourite subjects to focus his lens on. A consummate story-teller, he brings in years of expertise having produced award-winning shows for NDTV, ET Now and now lends his expert eye to select projects which take him to picturesque locations and vivid experiences. Follow his trail of invigorating creative impressions on Instagram @jatintulsiani
The Luxe Café extends its influence in the domain of luxury and premium lifestyle, art & culture by actively associating and partnering with properties and events promoting an enriching aesthetic experience. Some of the recent partnerships are listed below: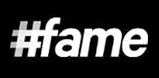 #fame is a talent led digital entertainment network which is also a video dissemination platform. The #fame app is India's first live entertainment app, available on both iOS & Android. The Luxe Café is in an exclusive tie-up with #Fame being the latter's luxury content partner and having a stream of videos produced specially for The Luxe Café channel.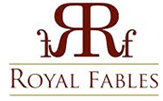 Royal Fables is a unique platform that presents heritage inspired creations of blue blooded designers who have adapted their regal craft inheritance, infusing it with their own creativity to make it relevant to contemporary life-styles. The Luxe Café has been the exclusive online partner for Royal Fables Season 6 which took place in New Delhi and Morocco in 2014.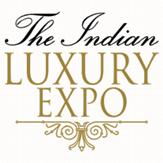 The Indian Luxury Expo brings leading luxury brands across 20 lifestyle segments to an elite and discerning target audience. Travelling across Indian cities, the Chandigarh and Delhi editions of TILE in 2015 saw The Luxe Café become its official online partner.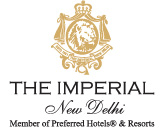 The Imperial New Delhi Chosen as one of the Top city hotels in Asia and ranked as the Best Hotel in Delhi by Travel + Leisure World's Best Awards 2014 and listed amongst 15 Legendary Hotels around the world by Fodor's Travel in 2014, The Imperial is an iconic property in Delhi's 5 star hotel category and the most distinguished address situated in the heart of New Delhi. The Luxe Café was the exclusive digital partner for a Piano Club event at The Imperial, on June 2015, featuring world renowned pianist Balázs Fülei.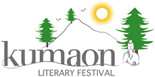 Kumaon Literary Festival is the first annual retreat literary festival of India. A not for profit initiative, KLF will bring together top authors, thought leaders and opinion makers of the country in Dhanachuli. The Luxe Café is poised to be the digital curator of this festival's first edition to be held in October 2015.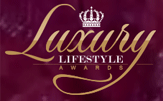 The Luxe Cafe is the Media partner of the Luxury Lifestyle Awards Asia which is an internationally-recognized Award granted to companies for their initiatives and achievements in the luxury sector. The 9th annual Awards Ceremony will gather companies and brands from 10 countries of Asia region under 10 different categories such as luxury hotel, restaurant, real estate, jewelry brand, interior design studio, national brand etc. The winners will be officially announced at the Gala Ceremony in Singapore in February 2016.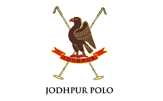 Jodhpur Polo Season will be held in December 2015. There have been successful Polo Seasons since 1998 and Jodhpur is now a prominent International Polo Centre in India. The JPEI hosts many national and international dignitaries and famous Polo players during the Polo season. The Luxe Cafe' is an exclusive online media partner at this year's Jodhpur Polo and is looking forward to an exciting season of this equestrian sport.