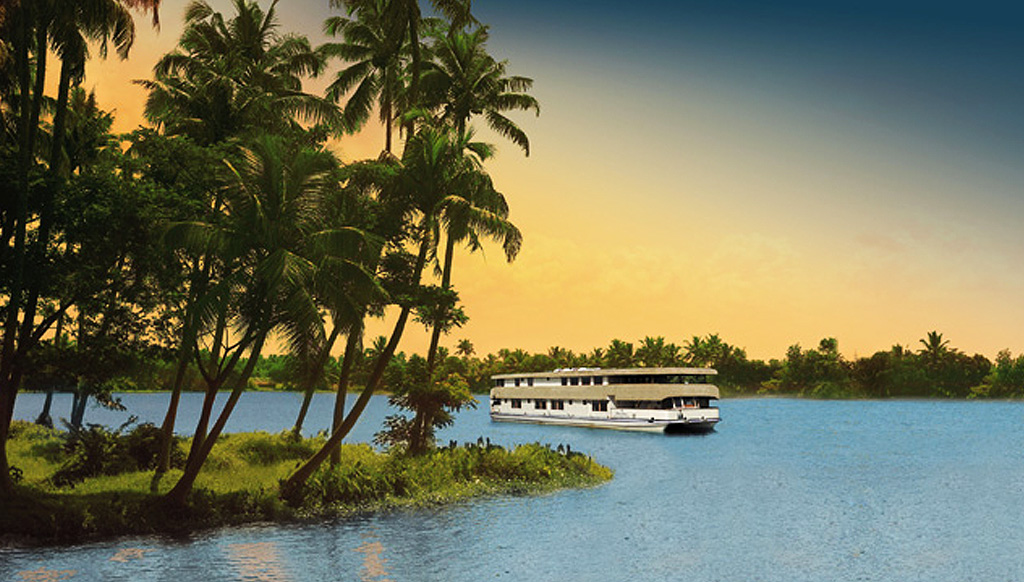 ON-BOARD MAGICAL WATERS | Vrinda offers a memorable journey through the waterways and leisurely meanders through a series of picture-book pretty canals and lakes
The Luxe Café brings you some of the best traditional houseboats in kerala to experience the stunning backwaters
Traversing the intricately networked backwaters of Kerala in a traditional thatched Kerala houseboat is a quintessential Kerala experience. The houseboats are huge, slow moving barges and are a modernised version of the kettuvallams of olden times which were used for transport largely. Literally meaning 'boats tied with knots', the houseboats are artisanal works involving elaborate handiwork from the traditional experts who are now dwindling in numbers.
The endless expanse of calm waters fringed by lush green, that surrounds the houseboats, allows you to get away from the chaos of the city and to escape into the rustic charms of Kerala, a life beyond the seen. Imagine a trek back into time and a largely untouched space which moves at its own pace and has its own intrinsic rhythm of life, where vegetable-laden boats row across to a customer's house, where fishermen cast bait under open skies and where hordes of ducks just swim by leisurely.
At some point in history the kettuvallams also transformed into living spaces for the local royalty. And now there are houseboats with all the conveniences in place, with plush wooden interiors and private decks. Many resorts and luxury hotels also have their own houseboats. The options to pick from are endless, but few selected ones hold their own with unparalleled luxury on offer. One such is the Oberoi Motor Vessel – Vrinda.
Vrinda takes its guests on a two night or a three night journey through the waterways and leisurely meanders through a series of picture-book pretty canals and lakes. The cruiser's well-appointed interiors come replete with timber flooring and house eight tastefully done-up Deluxe Cabins with king size beds, large picture windows overlooking the lake, and private en-suite bathrooms with shower. The beautiful beast of a motor vessel, Vrinda, will offer you all the amenities of a star holiday even on water, like an upper deck with a lounge and bar offering a pictureque view, a uniquely crafted international and South Indian menu, and entertainment options like TV, DVD fitted in the rooms.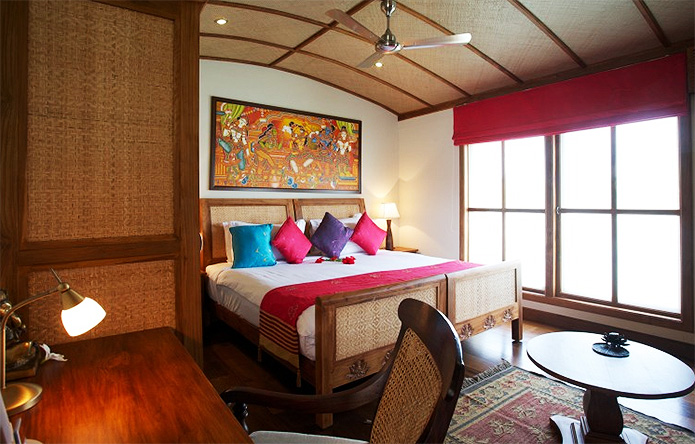 Then there is Lotus Kerala which puts itself forward as an 'imaginative new interpretation of the traditional Kerala houseboat' combining the heritage and the modern amenities. It has two light-filled, airy and cheerful rooms – Sukhima [Happiness] and Lalima [Beauty] with teak floors, handmade teak furniture and en-suite bathrooms fitted with a bathtub and shower.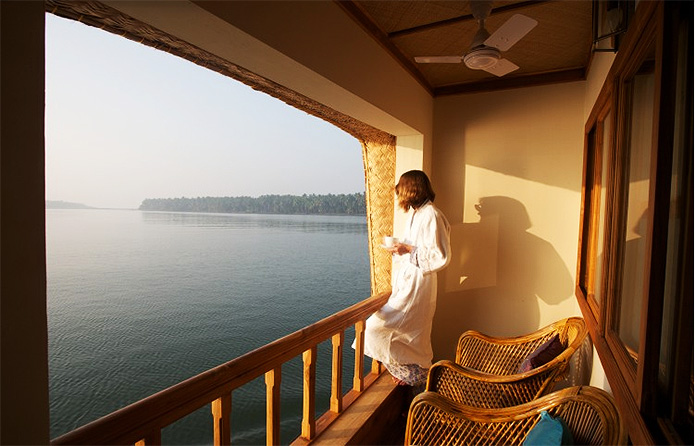 And the buck does not stop here, as each room has its own large glass observation window with insect proof screens to look out and dream, murals to decorate the walls for you to gaze at, and a private sit-out verandah to lounge in and relax. You can soak in the rays at the sundeck with an al-fresco dining area, book an exclusive Yoga session or Ayurveda massage therapy, and in general, settle in more comfortably with the help the house-staff and your personal chef. What more could you wish for in a retreat?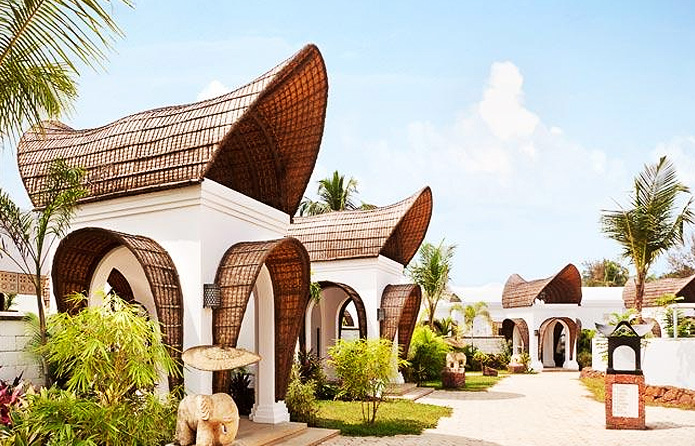 Moving a little further inland is Vivanta by Taj–Bekal with its 71 laterite lined villas and rooms inspired by the design of the Kettuvallam houseboat and with motifs woven in Balinese design. Another haven of relaxation and refreshment, this property has its individual courtyard spaces, private plunge pools, rain showers, soak-tubs and the Jiva Grande Spa to indulge the spa addict among you.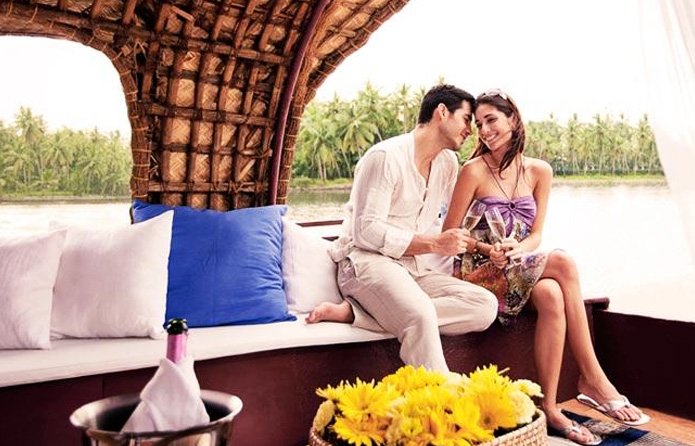 Should you long for the backwaters, you will find it running across the property as seamlessly as the Kappil beach shoreline touches the manicured lawns and landscaped gardens. The adventurers can also amp it up by taking up some boating, rowing, kayaking, fishing, trekking or just packing a picnic basket for a jaunt to the spice plantations and historic forts surrounding the property. So, you can relish the joys of both land and water at the same time in this luxurious hideout.