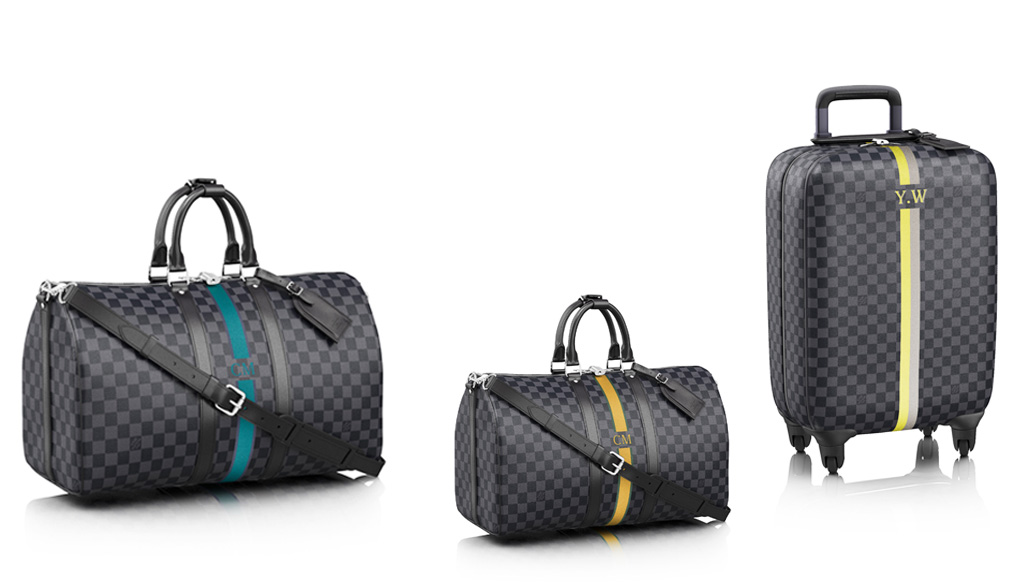 YOURS TRULY | Louis Vuitton offers personalization services on leather goods for men
Louis Vuitton's personalization services for men's products
The French luxury brand, Louis Vuitton known for its personalized services since 1854 has planned to offer initialization services to men on soft leather goods.
Placing a unique stamp on the luggage has been a key element in Louis Vuitton's heritage. While trunks and other hard pieces continue to be painted by hand even today, the brand offers technology where original initials can be applied to the soft leather pieces like Keep all bag, Zephyr rolling luggage, small leather goods like Passport Cover and the organizers.
The brand introduces Mon Damier Graphite – Louis Vuitton's signature grey check canvas for men. The iconic grey checks have been zeroed in on considering men's subtle, discreet, sophisticated, sense of style.
New color shades including some soft and pop tones have been added to the personalisation color range to reflect elements such as sports and nature, nautical luxury, race cars, luxuriant foliage and water. In short, the colors are muted to add personal and masculine approach.
Initials can be stamped either on the center (over the stripes), or in a new configuration on the side on the Mon Damier Graphic.
The services has started September onwards, available through 70 LV stores worldwide and online.