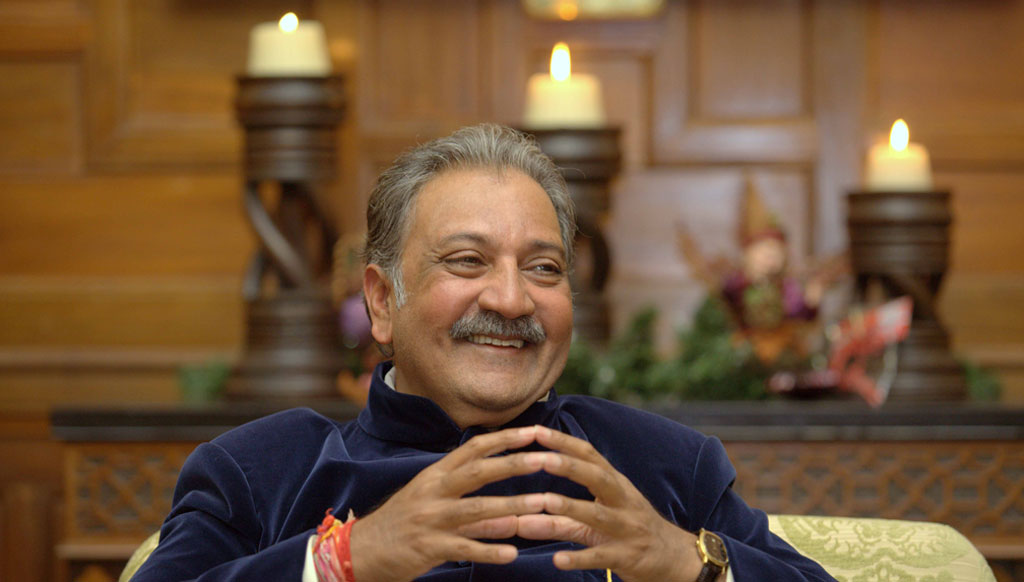 THE LIVING LEGEND | India's last maharaja, Gaj Singh II is the 38th successive ruler of one of the country's oldest clans
Maharaja Gaj Singh: "At times, a sound sleep can be a luxury and it cannot be bought however wealthy one is."
​Known across the world as India's last maharaja, Gaj Singh II is the 38th successive ruler of one of the country's oldest clans. He oversees two grand forts in Rajasthan (Mehrangarh and Nagaur) and is still the keeper of a treasure trove of ancient artifacts, paintings and rare automobiles. When it comes to Indian royalty, the buck stops at this remarkable royal's door. Here, The Luxe Café catches up with His Highness for a tête-à-tête on the finer things in life-things that go beyond conventional notions of luxury. Excerpts:
The Luxe Café: Is luxury an art, an ambition or a habit?
Luxury is an art of fine existence.
A precious jewel doesn't have a brand. A piece of cloth painstakingly handcrafted by artisans in a nondescript village doesn't have a brand. When looking for luxury, what should one look for beyond just the brand?
One should have own distinct style, which is being comfortable primarily; then it does not matter whether it is a big luxury brand or a simple cloth from a village artist.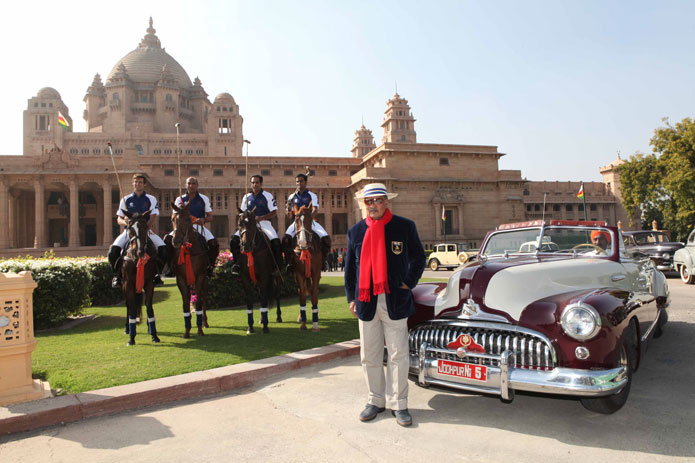 You have always been a connoisseur of good things in life. What would be a few things that still excite you?
I love to see vintage and classic cars–I'm no mechanic freak but I feel they tell their own story about different exciting eras gone by.
Do you feel that the definition of luxury has changed in the country with more people getting wealthier by the day and with the advent of the term 'accessible luxury'?
Everyone has their own definition of luxury and it has got nothing to do with wealth or showy accessories. At times, a sound sleep can be a luxury and it cannot be bought however wealthy one is.
What according to you are a few things that money still can't buy?
Affection and love and respect of people, memorable moments with family and friends and blessings of elders.
What was your last luxury purchase? What would be your next?
I can't think of anything special recently but am thinking of a comfortable and sturdy SUV as I have to do a lot of road travel and I think this is one luxury I must help myself to!

"Luxury is very personal and rooted to habit—a hot tub bath is a penchant I acquired from by early school days in England."

Do you prefer tech products? If yes, which ones?
There was a craze for such things at one time but now there are so many, so complex and they keep changing every minute—it's hard to keep up but the best thing today is a smart phone which offers you every thing—but then one has to learn to operate it.
Please tell us one quirky thing about your taste in luxury that people don't know of?
Luxury is very personal and rooted to habit—a hot tub bath is a penchant I acquired from by early school days in England.
Which is the most beautiful place that you have ever visited?
The Masai Maara Park in Kenya—it's like being back to the beginning of creation.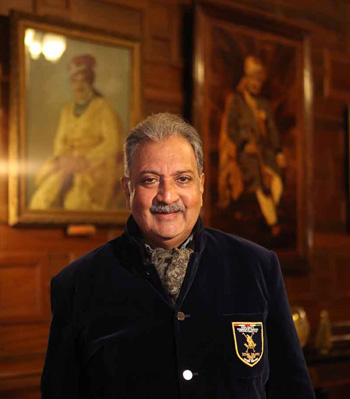 While traveling, what is that one luxury you can't do without?
A good drink at the end of the day!
If given a chance, what is that one moment you would want to relive again?
Back to university at Oxford in the late'60s.
What would you judge a person by? His shoes, his watch or his smile?
How he carries both and if his smile is unpretentious.
How can one be stylish without losing one's culture and tradition?
Not only in context with India, but globally luxury is nothing without culture. Just look at some of our rural and tribal Folk—their sense of colour, style, aesthetics and poise—we need to learn from them.
One thing you would suggest to people who aspire to taste luxury?
Whatever one does for their luxe experience, they should be at peace with themselves and at ease with their environment, culture and heritage.