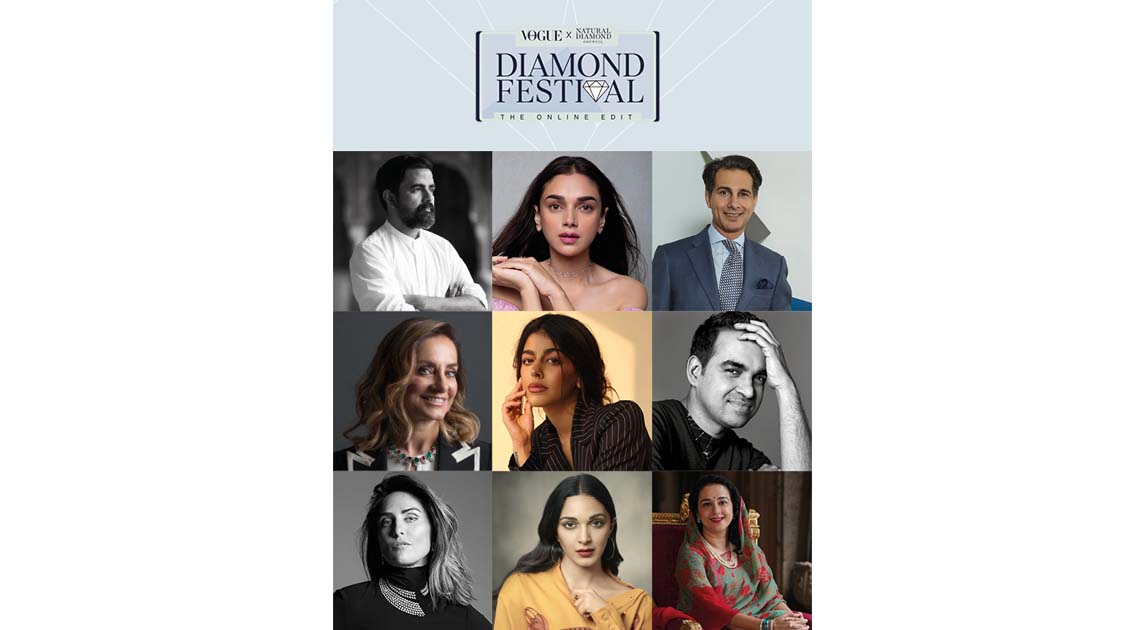 The first-of-its-kind virtual Diamond festival will bring together industry experts and conversations focused on all things diamonds
Vogue India and the Natural Diamond Council will curate a virtual diamond festival, on August 20 & 21. This collaboration will bring to you the best of diamond jewellery—from what's trending in natural diamonds, to what's inside a modern millennial's jewellery box to the rise of gender neutral diamond jewellery.
The Vogue India and Natural Diamond Council Diamond Festival will pull together experts from across the globe including Lucia Silvestri, jewellery creative director at Bulgari, to Francesca Cartier Brickell, author of The Cartiers. A power-packed panel with the Maharani of Baroda Radhikaraje Gaikwad, jewellery and art curator Amin Jaffer and other experts will talk about the relationship between royals and their diamonds.
Vogue's international editor-at-large, Hamish Bowles, marketing executive and jewellery connoisseur, Kaustav Dey, supermodel, Nidhi Sunil and jewellery designer to the stars, Hanut Singh, weigh in on the rise of ungendered jewellery.
The two-day festival is set up to be a jam-packed schedule of learning. Whether you're in the business of jewellery, a purveyor and wearer of beautiful things, or simply an aesthete who enjoys knowing more about the history of natural diamonds, this will be a festival to tune into.