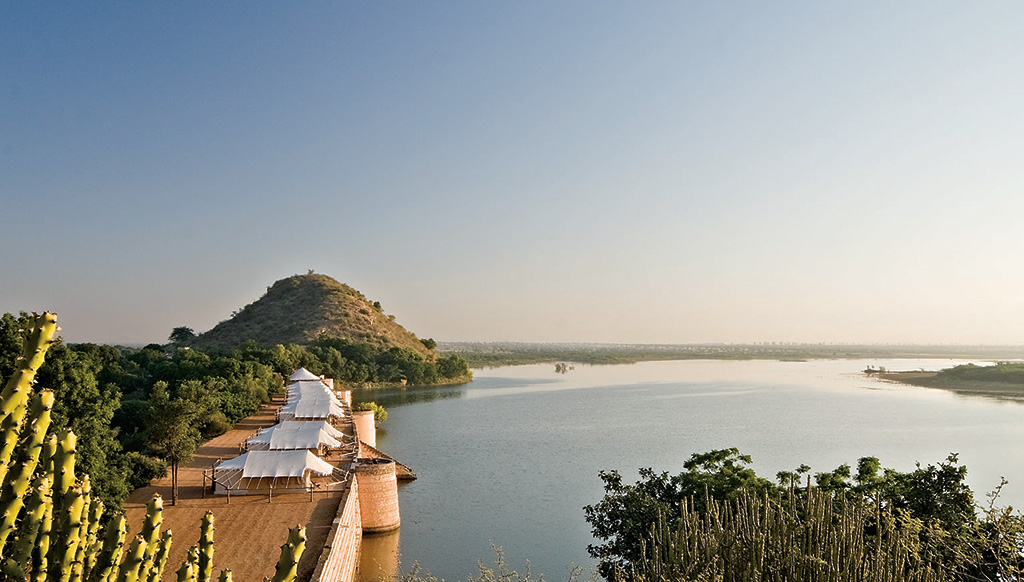 Camp Chhatra Sagar in Nimaj, built on a 100-year-old reservoir comprises of 13 gorgeous tents overlooking a
picture-postcard lake
Thirteen may be unlucky for some but not for Harsh Singh and family–the great grand children of Thakur Chhatra Singh of Nimaj, and certainly not for wildlife enthusiasts or those planning to discover rural Rajasthan. The family has set up tented camp site with 13 camps atop the Chhatra Sagar, a more than 100-year-old reservoir named after their great grandfather. It takes about two and a half hours from Jodhpur to reach this beautiful green oasis.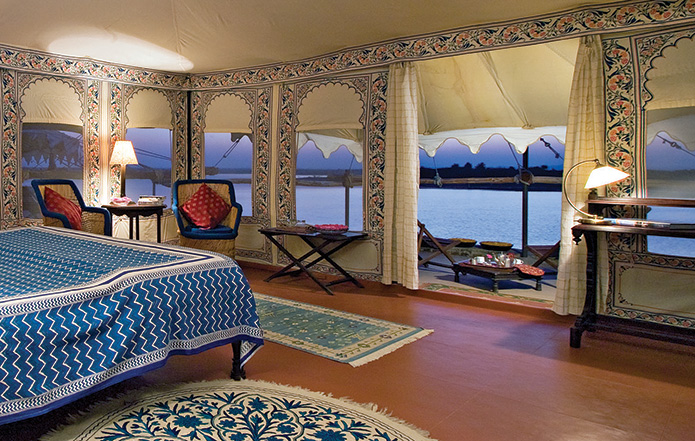 The camp site entertains visitors only from October till March. You can choose from 11 traditional Rajasthani tents on the dam and 2 atop of the hill. Every tent has comfortable beds, attached bathroom and a sitting area. The fans will keep you cool during summers and heaters were keep you warm during winters. The local geyser is perennial source of hot water.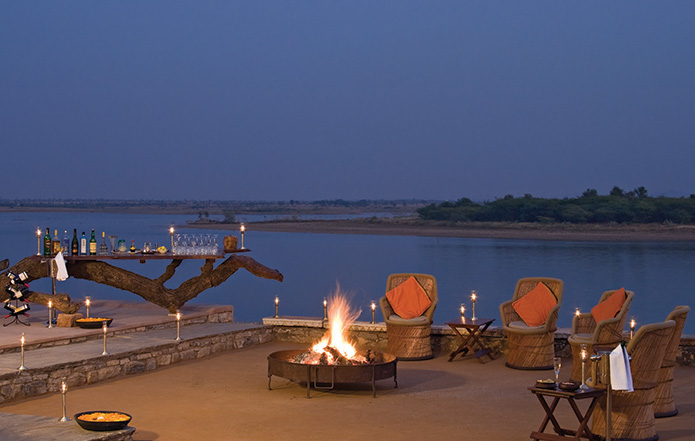 The Singhs are hands-on whether it is managing the daily affairs of the camp or organising bird-watching trips, tours to adjoining villages or even walks in surrounding fields. The traditional Rajasthani cuisine cooked using old family recipes includes traditional items such as laal maas and saangri, and uses vegetables mostly grown in the fields around the camp. Harsh's wife Shrinidhi supervises the cooking. The camp also offers cooking sessions conducted by the beautiful ladies of the house.

The family is like an encyclopedia about the place, its tradition and the rural lifestyle. Those wanting to know all about rural Rajasthan can visit local temples, nearby Bishnoi villages and tribal settlements in the Todgarh-Raoli Sanctuary.   Bird walks in the evening are must. The wetland, the dense forest, open farms have made Chhatra Sagar a paradise for birds. It boasts of more than 200 species of resident and migratory birds and you can watch them from almost anywhere on the camp.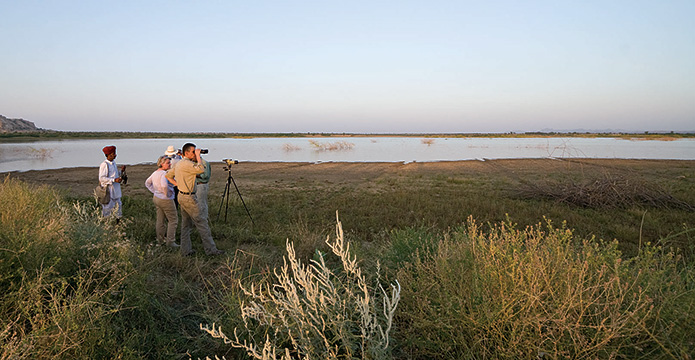 After spending the day watching birds, taking nature walks around the lake and the surrounding countryside or enjoying the complimentary jeep safari, dining can be as special as you want it to be — whether it is in the tent overlooking the lake or by the campfire, under the stars. Wifi internet access ensures you can enjoy your solitude without being cut off from the world on the banks of this picture-postcard lake.