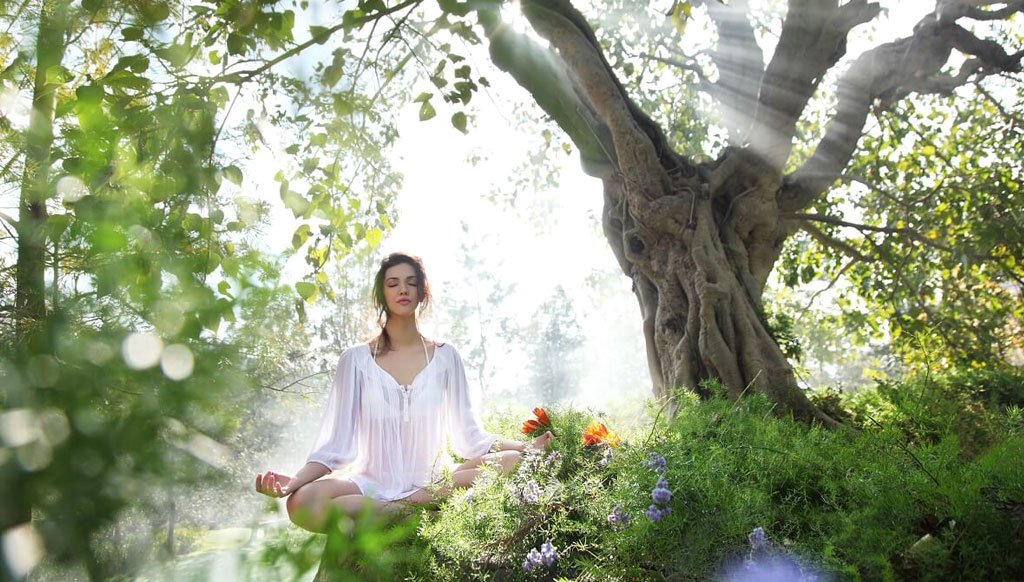 HOLISTIC HEALTH | Yoga and Ayurveda retreats in India offer a host of treatments and healing techniques in the most pristine environments
Yoga retreats don't just rejuvenate you; they stock up your fuel for more challenging days ahead. From Ayurveda and natural therapies to spa treatments and of course, yoga in the midst of nature—there's nothing more you could ask for when it comes to a complete wellness destination
What's the best way to escape the cares of the world and recharge your mental and physical batteries—and do it in style, too? Yoga retreats are fast catching on as the preferred vacation choices that don't just rejuvenate you; they equip you with a lot more fuel for the challenging days ahead. Here is The Luxe Café's curated list of the best yoga retreats in the country:
Vana Malsi Estate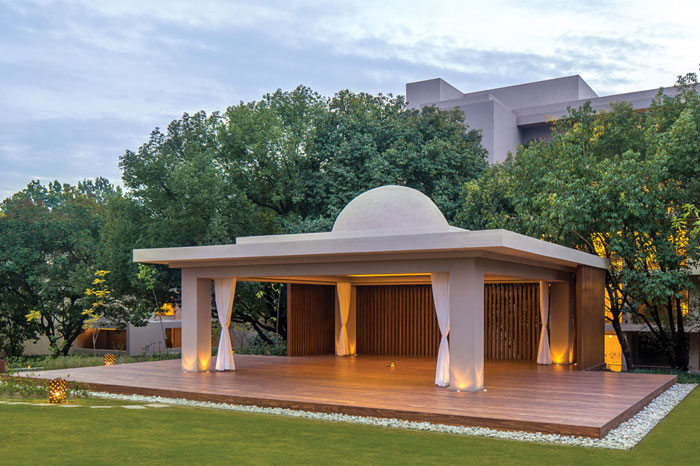 Vana Malsi Estate is a picturesque property in Dehradun, perfect to refresh yourself amidst nature with incredibly attentive and warm-hearted staff. Along with Yoga, Vana Malsi also offers Ayurveda, Traditional Tibetan medicine, natural therapies and spa treatments to address health issues. In addition to the treatments, you can also choose the special Ayurvedic cuisine created at the Anayu restaurant for perfect inner and outer balance.
Shreyas Retreat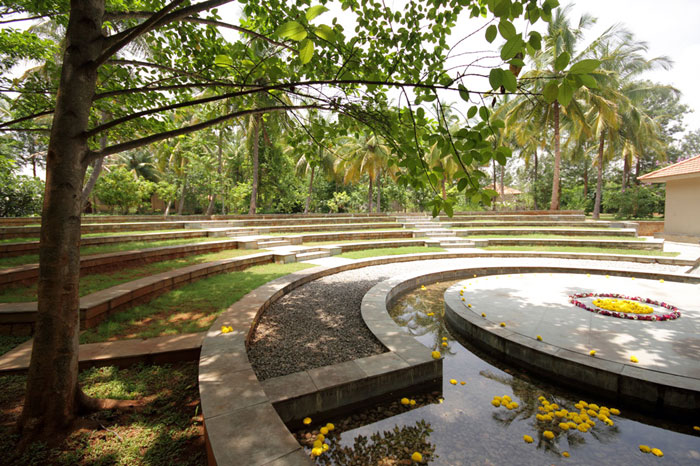 A unique aspect of visiting Shreyas Retreat in Bangalore is the variety of accommodation options. In addition to rooms, you also have the choice to stay in a cottage with views of the pool or reconnect with nature in a tent with an en suite bathroom and a private walled courtyard. With four courses served at both lunch and dinner, you can use your energy to participate in yoga classes or complete independent exercise at the gym. The beautifully-styled yoga hideout is also equipped with a swimming pool and indoor steam rooms to facilitate complete relaxation.
Ananda Spa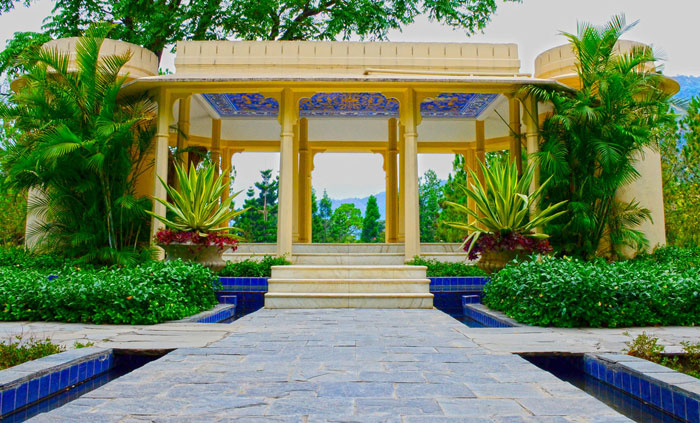 Also abutting the breathtaking expanse of the Himalayas, Ananda Spa aims not just to help guests relax but to fully redefine their lifestyles. Billed as one of the best yoga retreats in India, the wellness offerings here range from over 80 treatments in the 24-room spa along with yoga classes with options of choosing one from five different programmes: Hatha, Gatyatmak, Kriya, Pranayama, and Advanced Pranayama with Bandhas.
SwaSwara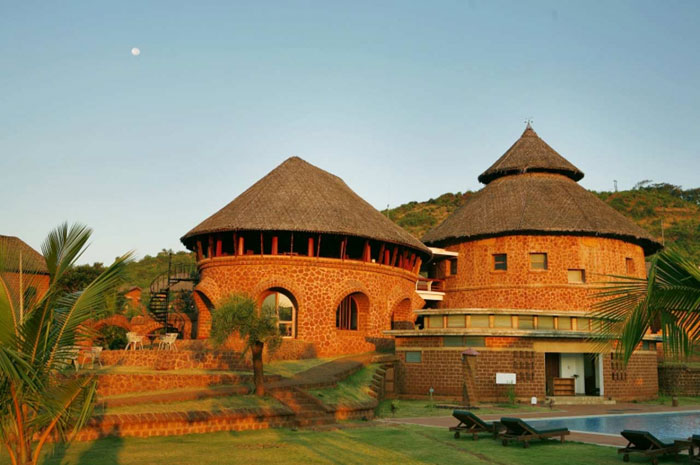 Palm trees, coconut groves, balmy breezes and pristine shores: when you're at SwaSwara, you forget the rest of the world. A wellness centre operated by CGH Earth and one of the best yoga retreats in India, SwaSwara is located at Gokarna in Karnataka. The retreat encourages holistic healing, and offers 10-day stays at minimum to ensure guests can fully relax. In addition to Ayurveda, meditation, swimming, locally sourced vegetarian cooking, and nature excursions, yoga is an essential aspect of SwaSwara's offerings. The unique programme combines postures with mantras, breathing techniques, meditation and other deeply relaxing elements.
Soukya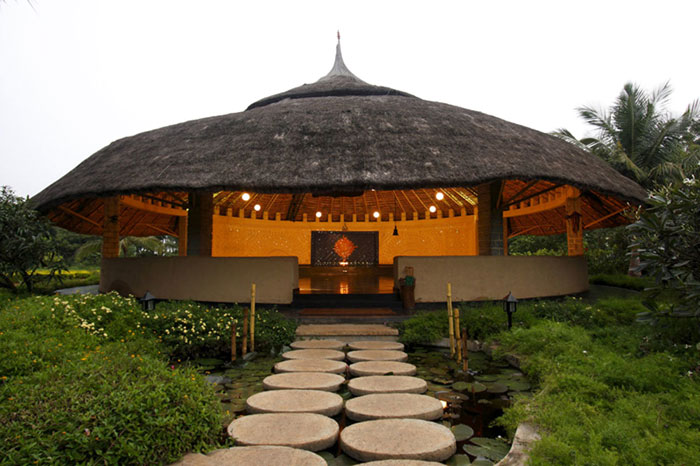 Soukya in Bangalore has hosted the likes of Prince Charles and Camilla, Duchess of Cornwall from the British royal family. Under the watchful eyes of Dr. Mathai, an acclaimed holistic health professional, Soukya is a holistic health center ideal for those who would like to sort out more serious health problems. From meals to oil mixtures, every treatment is selected by experts to align with individual visitors' temperaments and healing goals. Easily accessible, given its location on the outskirts of Bangalore, the retreat is nevertheless surrounded by lush and peaceful gardens. They offer you the best personal attention and the rooms and cottages all feature private gardens with open air showers. While it is recommended that you spend at least one week healing in this lush haven, the Panchakarma retreat is offered for 21 or 28 days to fully revitalize your body.