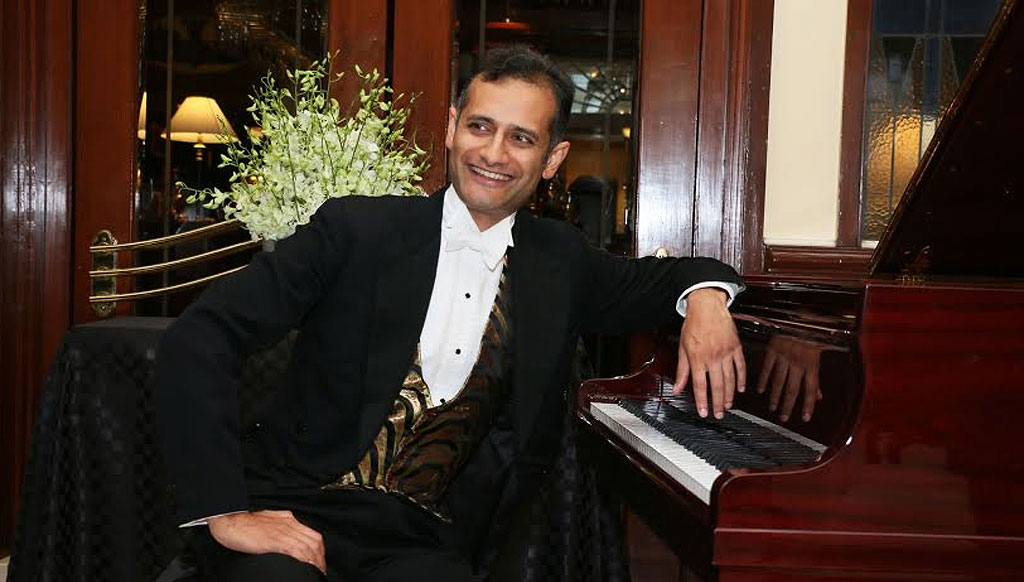 MAESTRO AT WORK | Karl Lutchmayer working his magic on the grand Steinway
The versatile pianoforte is a very popular medium of musical expression. Now also a great addition to parlours and living rooms, the grand instrument continues to find immense favour with music aficionados who consider it a symbol of artistic refinement. Furthering its cause, there is the Piano club at The Imperial New Delhi bringing to town renowned world pianists like Karl Lutchmayer who is in talks here about his
foremost passion- the piano
Nat King Cole, famous African-American jazz-pianist, had said, "When I perform it is like sitting down at my piano and telling fairy stories." The association of something quint essentially romantic such as fairy stories with an instrument like the piano is no mean chance but an accepted part of popular culture. And to own a piano has taken on new meanings with the pianoforte holding its own as part of a sophisticated interiors scheme, and with a resident virtuoso to throw in, there is cultural nostalgia at its best.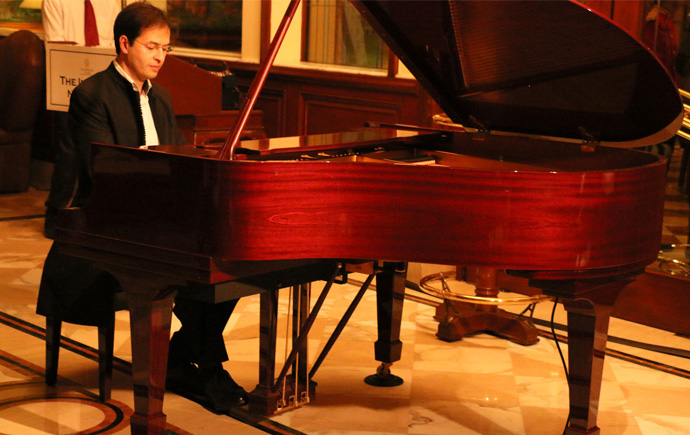 Speaking of nostalgia, there is New Delhi's landmark hotel, The Imperial's Classic European restaurant, Nostalgia at 1911 Brasserie, which also houses the unique Piano club on Steinway [the first of its kind to arrive in Delhi]. This concept restaurant is a one-off in Delhi for those who love their vintage European fare on fine china plates, and some good music to set it off with. The idea behind the Piano club at Nostalgia,is to give space to concerts and performances with unique artists promoting the live music heritage of the hotel. The evening in March 2013, when the Piano club was launched, saw an evocative piano recital by the noted Moroccan Hungarian Pianist, Marouan Benabdallah. Speaking on the occasion was Mr.Vijay Wanchoo, Sr. Executive Vice President and GM at The Imperial, who further outlined the purposeof The Piano club as the city's very own site for "luxe and unique live concerts on Steinway" which will "put into form sit-down live concerts lending an ecstatic aura and matching the repertoire as well as the legacy of the hotel. Since the restaurant serves classic European recipes and is filled with the old world ambience, these one-of its-kind live concerts will surely make the experience larger than life."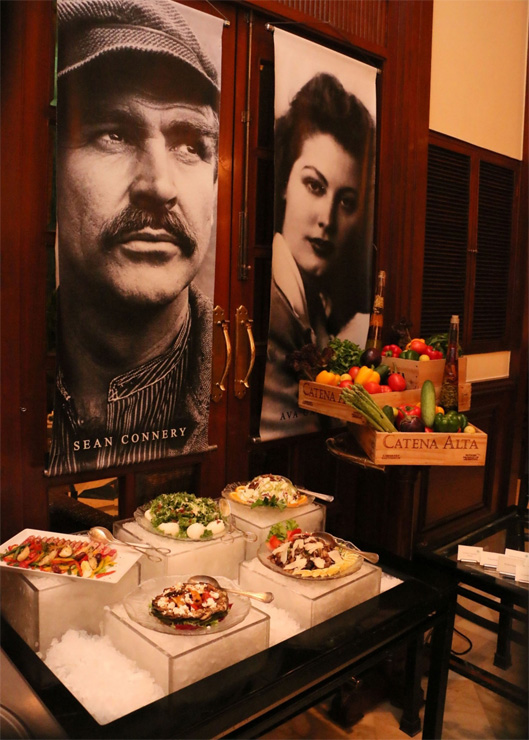 With the piano finding its celebrated spot in The Imperial's elegant interiors, which speak of a grandeur that belonged to an age bygone, the piano in India has also seen a rise in the number of music enthusiasts, young and old, learning their ways around the instrument or just attending concerts featuring it. Delhi can't be the only cultural capital of India, but sure is the halting ground for travelling artists and troupes who are eagerly awaited by the city's eclectic crowd. What started in Italy in 1709 in the harpsichord maker, Bartolomeo Cristofori's shop, has found its way to homes and hearts of the artistically inclined, with music conservatories and schools dedicating divisions to its study and dissemination, and piano clubs and societies taking it a notch closer to the discerning audiences. Among piano brands available in the market today, the one leading is Steinway & Sons, a time-honoured American German name in piano construction, is world-renowned for their grand and upright pianos of the highest quality favoured by musicians across the world. Having developed more than 125 patents, the company is considered to be the founder of modern piano construction and holds a royal warrant by appointment to Queen Elizabeth II. Each Steinway grand piano is a unique master piece produced from the best materials by the hands of craftsmen representing a legacy which started as long back as in 1853.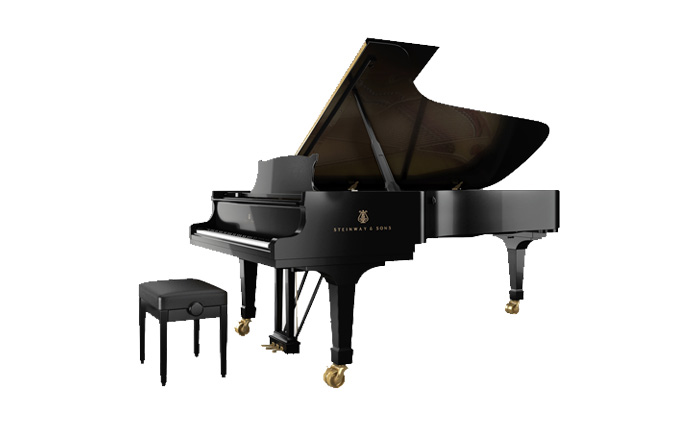 Commemorating the 3rd anniversary of Nostalgia at 1911 Brasserie, the Piano clubwas stage to a bedazzling performance on the grand Steinway by Karl Lutchmayer- the world renowned conversational pianist. It was an evening of unabashed virtuosity which regaled the city's music loversas the renowned concert pianist worked his magic recreating the scintillating pianism of Liszt to the vibrant rhythms of Bartók, the heroism of Chopin and the dazzling finger work of Ravel. Leaving the audiences hungry for more, the artfully attired pianist is a great addition to the artistic legacy of the Piano club where more such concerts are anticipated.
A Steinway Artist, Karl Lutchmayer performs across the globe, and also holds an academic professorship at Trinity College of Music, London. He is a regular guest lecturer at conservatoires around the world, including the Juilliard and Manhattan Schools in New York and the Mehli Mehta Foundation in India, his family home. With his works garnering critical acclaim and invitations coming for him to tour continents furthering the cause of piano & music, Karl Lutchmayer resides in London, where he indulges his other passion – classic cars – with a collection which includes a 1968 Triumph Spitfire, and his new pride and joy, a 1965 E-Type Jaguar.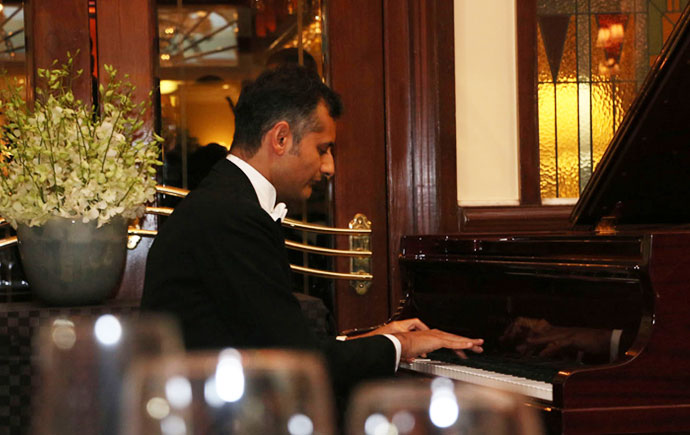 Here we have the travelling piano guru answering a few essentials about the how, where and what of pianos for those who love to tune in right. Read on:
What is so special about the Steinway piano? What is the legacy that adds to the aura of owing a Steinway?
The Steinway is at the same time a part of history and the last word in innovation. When they were first created in the 19th century, their combination of traditional craftsmanship and modern technology put them decades ahead of the competition, and each succeeding decade Steinway has kept up with the latest technology, with more original patents than, I believe, any other instrument maker. And yet, at the same time, each instrument is a handmade, unique instrument. In today's world how many items can you think of that are hand built and take a full year to make? For this reason to own a Steinway is to be part of an extraordinary family which includes all the finest concert halls in the world, and the finest concert artists who, for well over a century – from Liszt himself onwards – have chosen Steinway pianos as their medium of communication, their confidant and friend.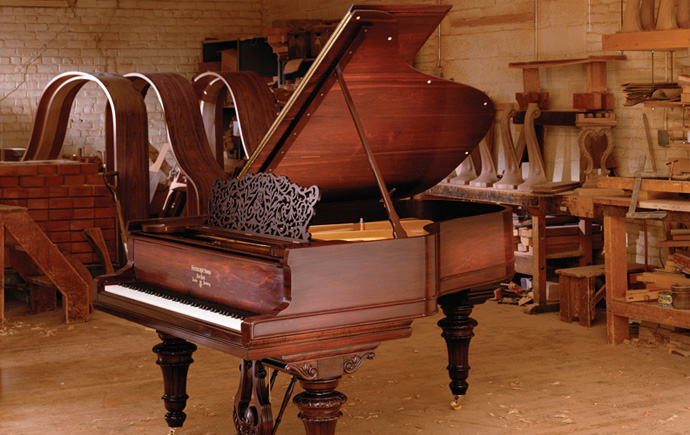 For piano enthusiasts and collectors, what are the other international brands to look at for buying? What are the places [in India and in cities abroad] where one can source/buy the best piano brands?
The other key brands in the market are Fazioli, Bluthner, Bechstein, Yamaha and Kawai. Each has its own unique sound and strengths, but none, so far, have managed to even begin to challenge the supremacy of the Steinway. Abroad, every capital city, and many others besides, has showrooms dedicated to these instruments, but perhaps New York and London have the widest choice. In India the first trip must inevitably be to Furtados (whether in Mumbai, Delhi, Bengaluru, Pune, Goa etc) who have the very widest selection of pianos, to suit all tastes and pockets. Yamaha and Kawai now also have showrooms in major cities, but you will not be able to try a selection of makes due to their single brand status, unlike at Furtados (who also sell Yamahas). However in the South I would also recommend Musee Musicale.
What are your expert tips on taking care of a piano besides showing it all the love?
In India it is essential to get the best advice about installing either a dehumidifier or a humidifier, depending on the local climactic conditions. In an ideal world, the temperature should be kept fairly constant, but obviously this is not always possible. More than this, a piano should be tuned 3-4 times a year, and depending on the amount of playing, will need a certain degree of servicing every 3-5 years. Other than that, please don't put liquids anywhere near them – these are fine instruments, not coffee tables!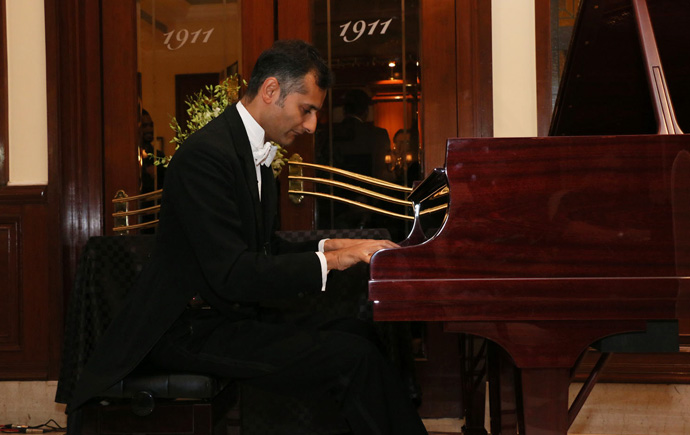 Being a professor, could you share your thoughts on how the piano is more than just an instrument, but also a symbol of romantic luxury?
The piano is the symbol of the romantic period. The idea that one person alone might sit and perform for people without any help from others (such as an orchestra) is the ideal of genius – one man stepping forward before others through God-given gifts, and, as importantly, the vision, tenacity and sheer hard work, to become an artist who mesmerizes an audience and takes them on journeys they could not have been imagined possible. Even the shape of the piano has been identified with romance – not the least in Hollywood where for about a hundred years, from Dangerous Moonlight, to Song Without End, the Fabulous Baker Brothers and even in Who Framed Roger Rabbit?, it stands as a symbol of hope and escape from everyday life. Indeed, a few years ago BMW asked Steinway to design the interiors of one of their cars, in order to create a kind of uber brand! However, once you have played a few pianos, the real luxury is simply in sitting down at a Steinway and knowing it will respond to your every thought and wish – whatever it might be!