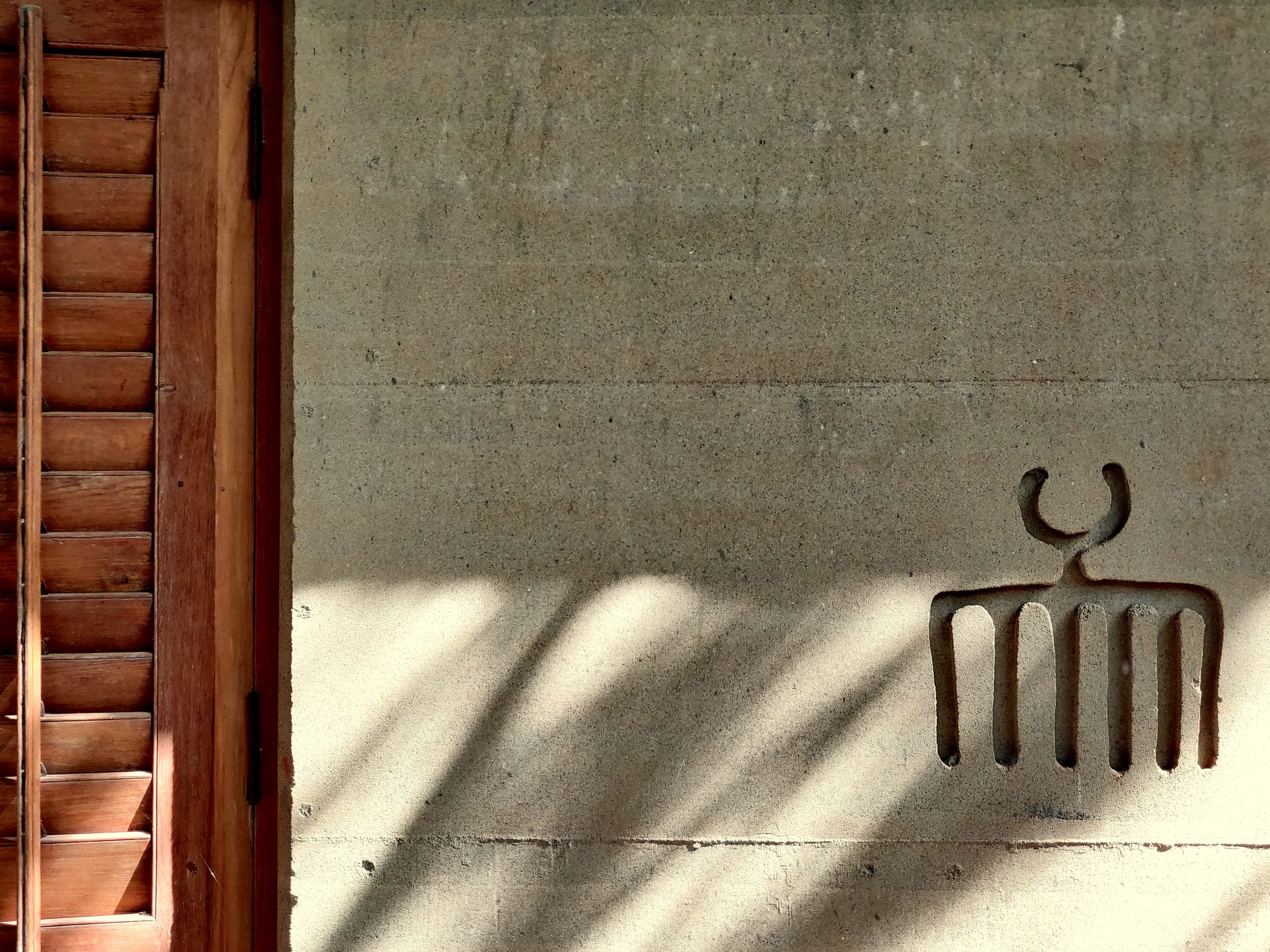 Rammed earth wall by Dustudio
When sustainability and responsible-living is the order of the day, we speak to some eco-warriors in the field of architecture, who have been following the practice of ethical building, to lead by example. Consciously using organic materials, recycling and repurposing old knick-knacks, and steering clear of nasties, they create masterpieces that are not just stunning to look at—and uber-functional—but also bolster the environment. Here's a little about their journeys and their work.
Darshini Shah
Interior Architect and Stylist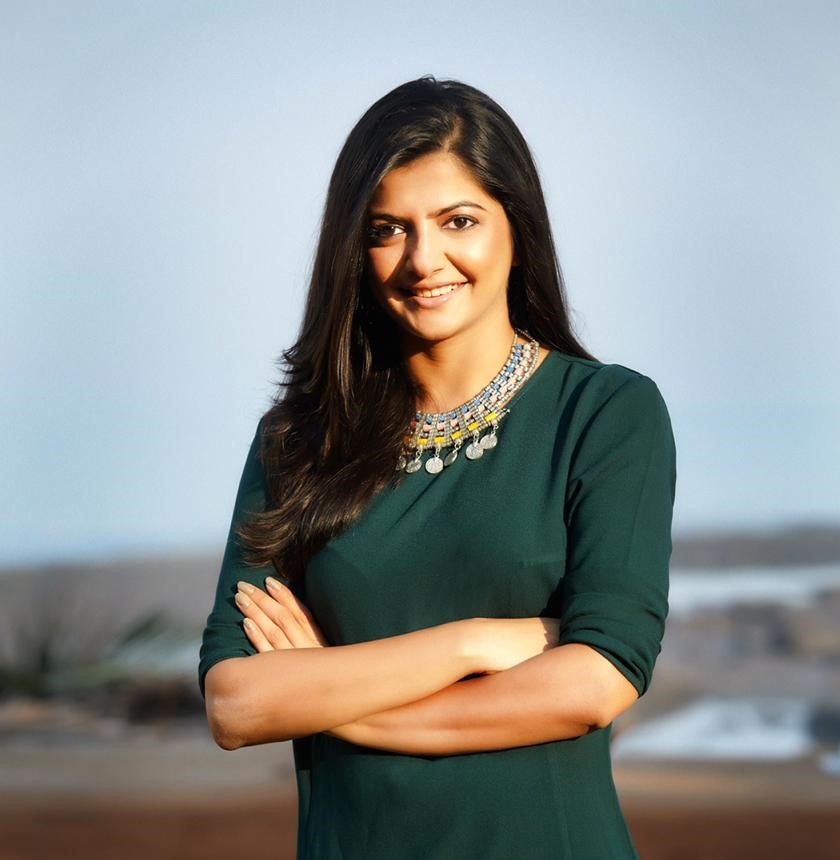 "I strongly believe in restoration, and in creating something new from the old, by giving it another form and structure. It's very important for me to be sustainable, ethical, and environmentally-responsible, both professionally and personally. Its'a a great way to re-connect with your past, while reducing carbon footprint on Earth. I do this through small acts, little changes, including recycling old vintage stuff as much as possible.
The Aesthetic
My ideals are simple, clutter free and spells understated luxury, timelessness, functionality, authenticity, and a warm, soothing aesthetic. I play around with layering a lot, allowing certain key elements to shine through while muting others, allowing different elements to merge with each other. The use of natural wood and mixing bright vibrant colours with balanced neutrals often take centre-stage in my work. The projects that I take, especially homes, should look comfortable and feel lived-in.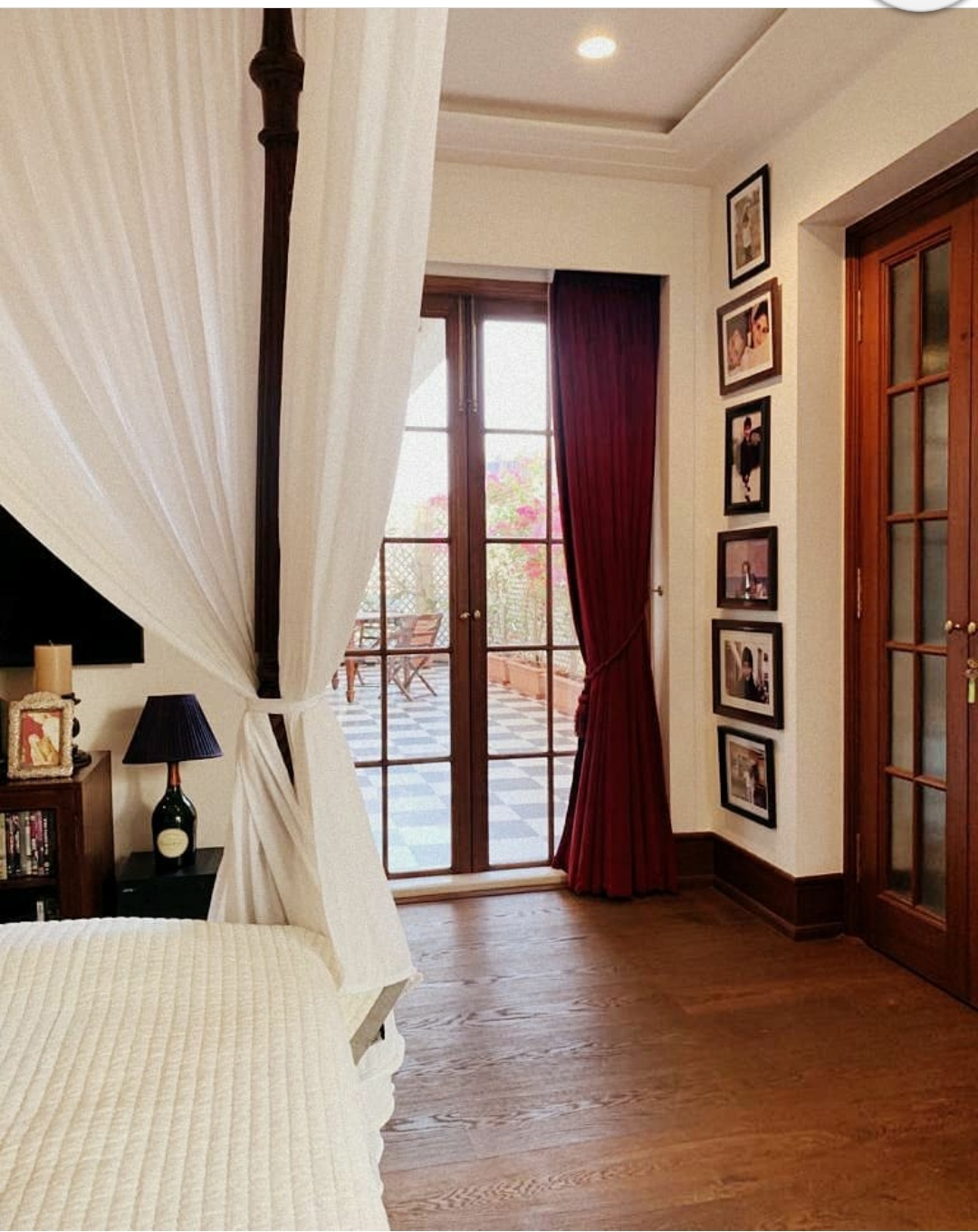 I like to source from everywhere—from quaint lanes and old bazaars, to luxury stores and boutiques across the world. I've even found places that still sell items belonging to the pre-Independence era! So, you'll find my projects boasting 2-3 such vital, unique elements. And I make sure I use eco-conscious components—like natural dyes, organic or recycled/upcycled existing materials. For film director Imtiaz Ali's office that we worked on, we called for cow dung and husk from Jodhpur, to do the wall plaster in an enclosed balcony area.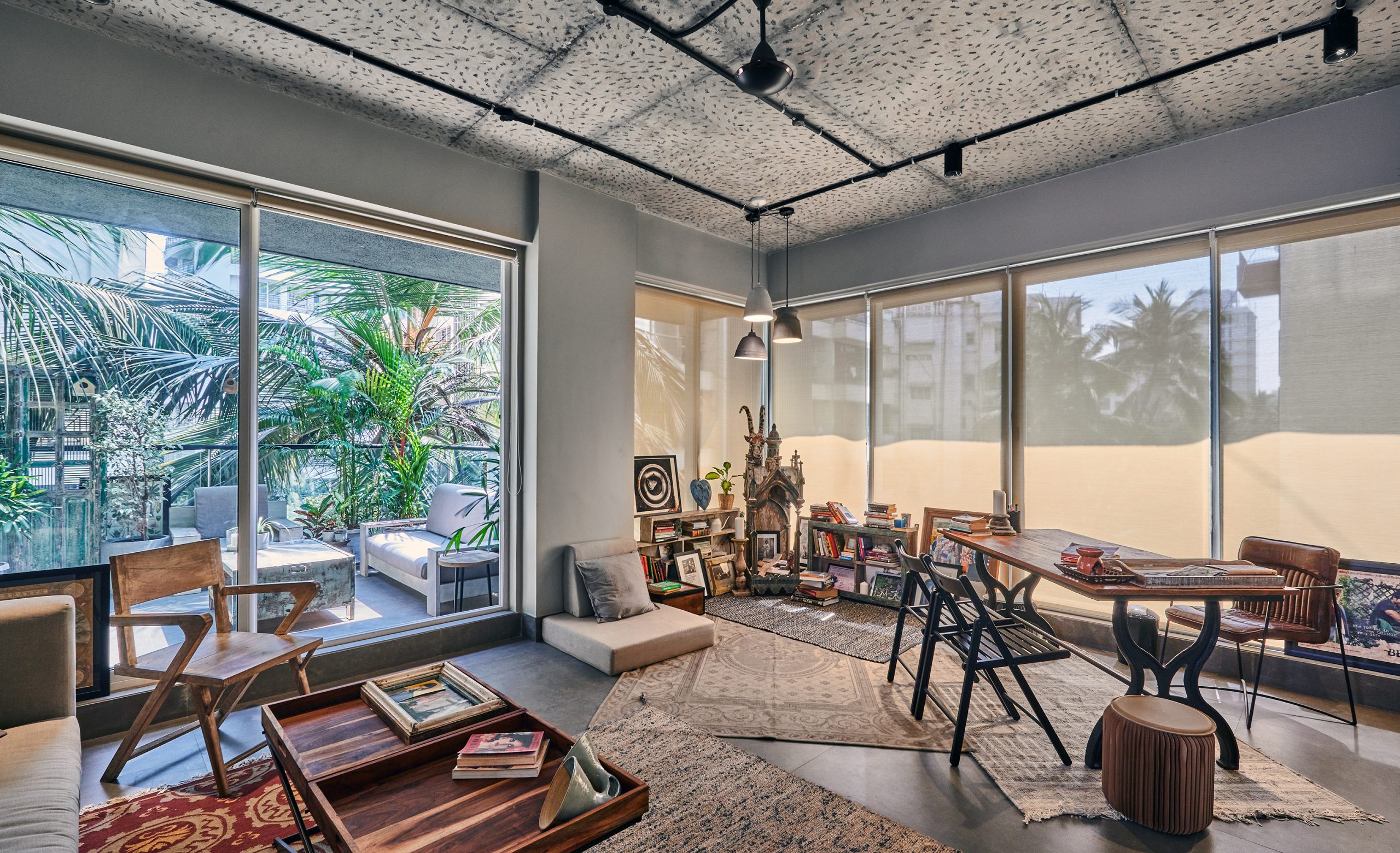 The Inspiration
India has been my biggest inspiration. Go to any village or town, and you'll discover craftsmen creating distinctive art-forms, from cane, jute, tree barks, mud, et al. I try to incorporate all that as well, to blend the traditional with the modern. Using motifs such as paisleys, lotuses, elephants, with contemporary patterns; using block printing, handloom weaving, or metal work; using Indian textiles like silk, Ikat, or handwoven fabrics.
I also draw inspiration from the bazaars, bylanes, and vintage homes I visit. And from life, nature, everything that surrounds me.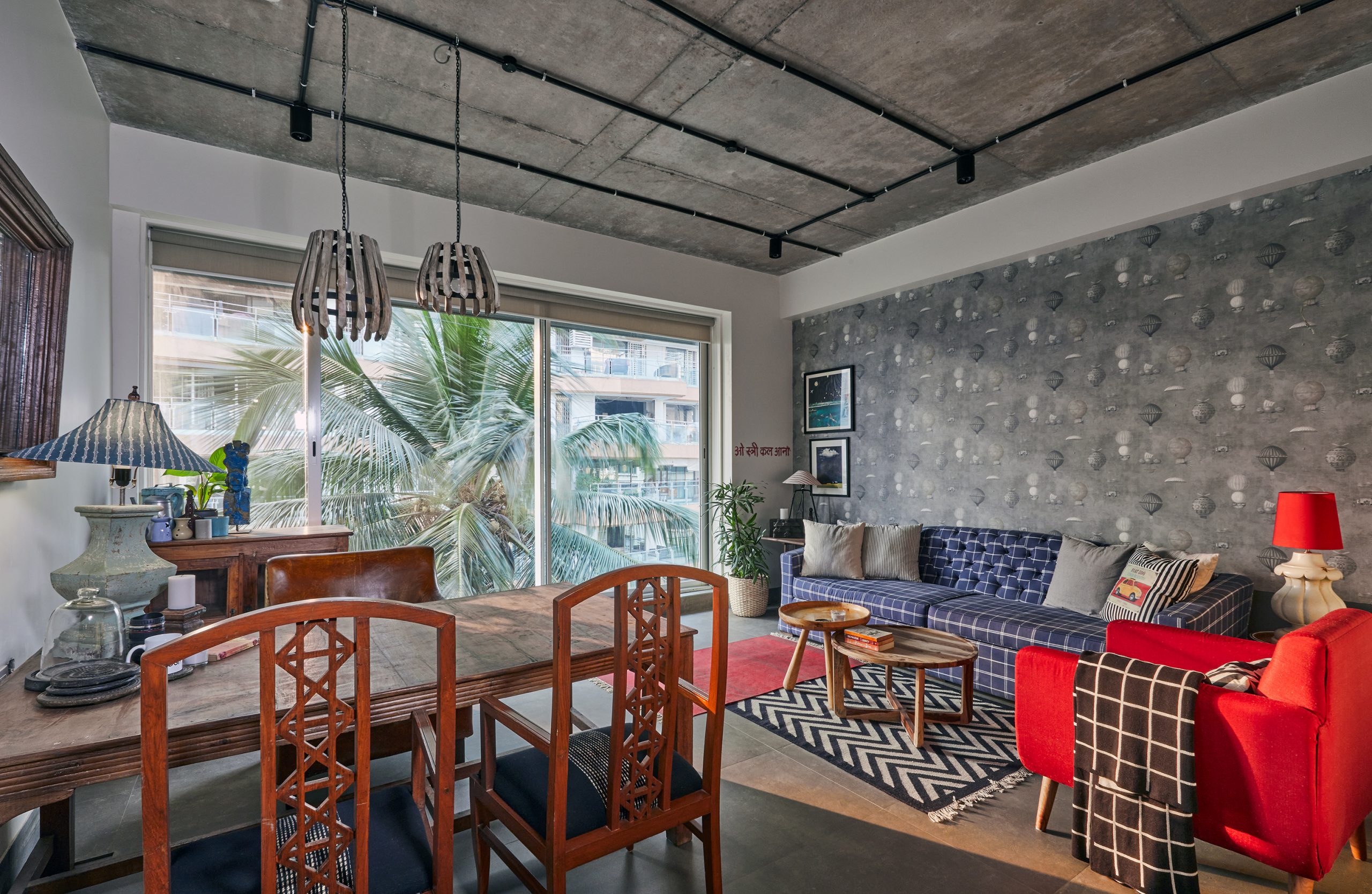 A Good Way to Begin
Use of natural resources like wood, eco-friendly fabrics like organic cotton, bamboo, hemp, and Tencel, biophilic designs and geometric patterns can add a unique character to spaces, while promoting environmental responsibility. 

Refurbishing old furniture or architectural elements, and incorporating recycled and repurposed materials in design also highlights innovation and resourcefulness, making each piece/space more interesting and one-of-a-kind. A bark of tree fallen off during incessant rains can be converted into a beautiful table, or your grandparents old chandelier can be given a new lease of life by infusing contemporary elements to it. The possibilities are endless.
Sridevi Changali
Conservation Architect and Co-Founder, Masons Ink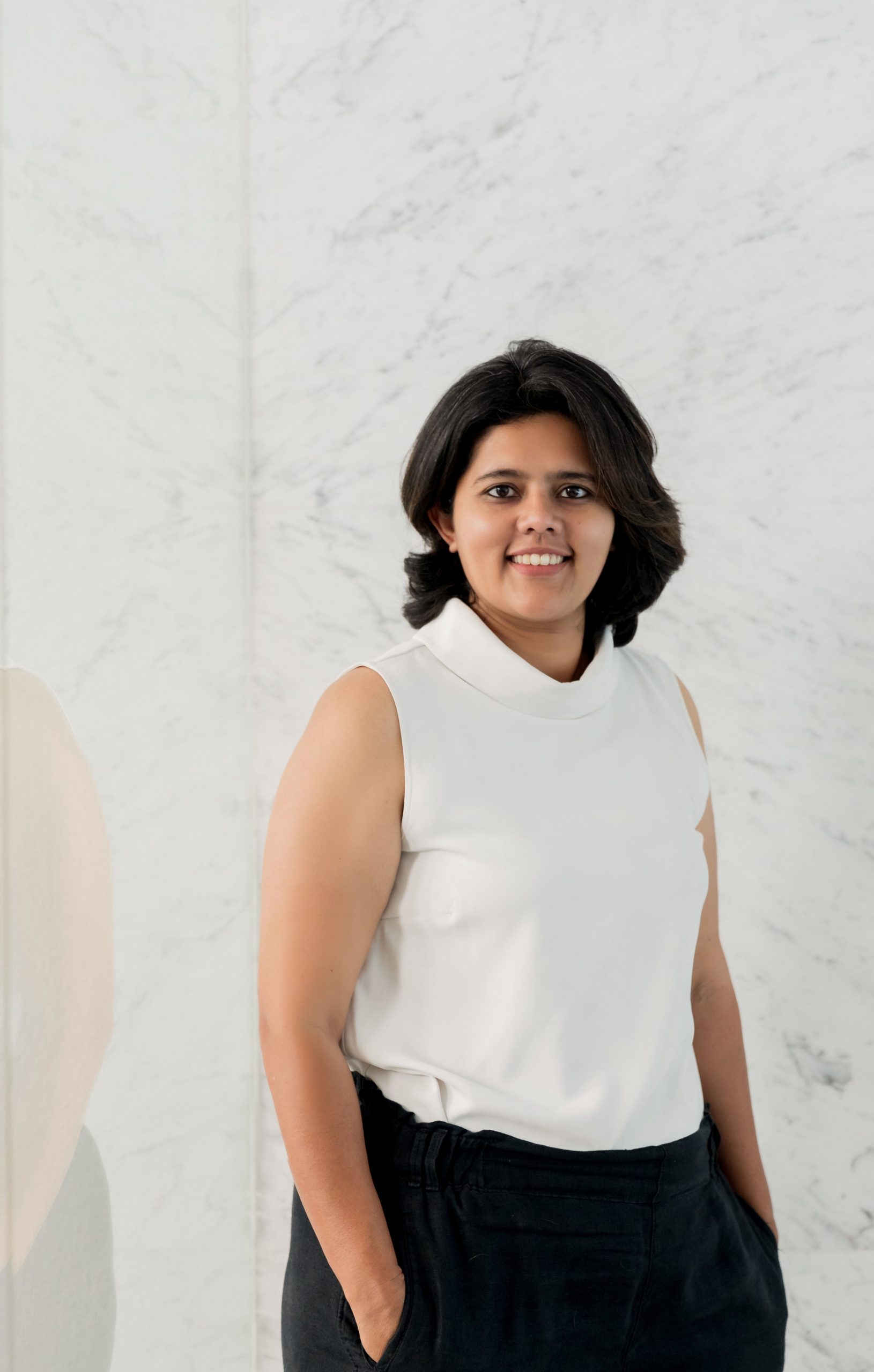 "Sustainability is a key component of everything the team and I do, and every decision we make for a project. We adopt a holistic approach, which means that we do not limit ourselves to just the material or strategies. The principles of sustainability start at the conception—from where the building should be placed, to the carbon impact each material has on the environment, the energy spent during the lifetime of the building, and finally, to what happens to the materials at the end of life of the building. One other aspect that is often overlooked when talking about sustainability is people. A responsibly-built structure often leaves a positive impact on the communities surrounding it by creating livelihoods.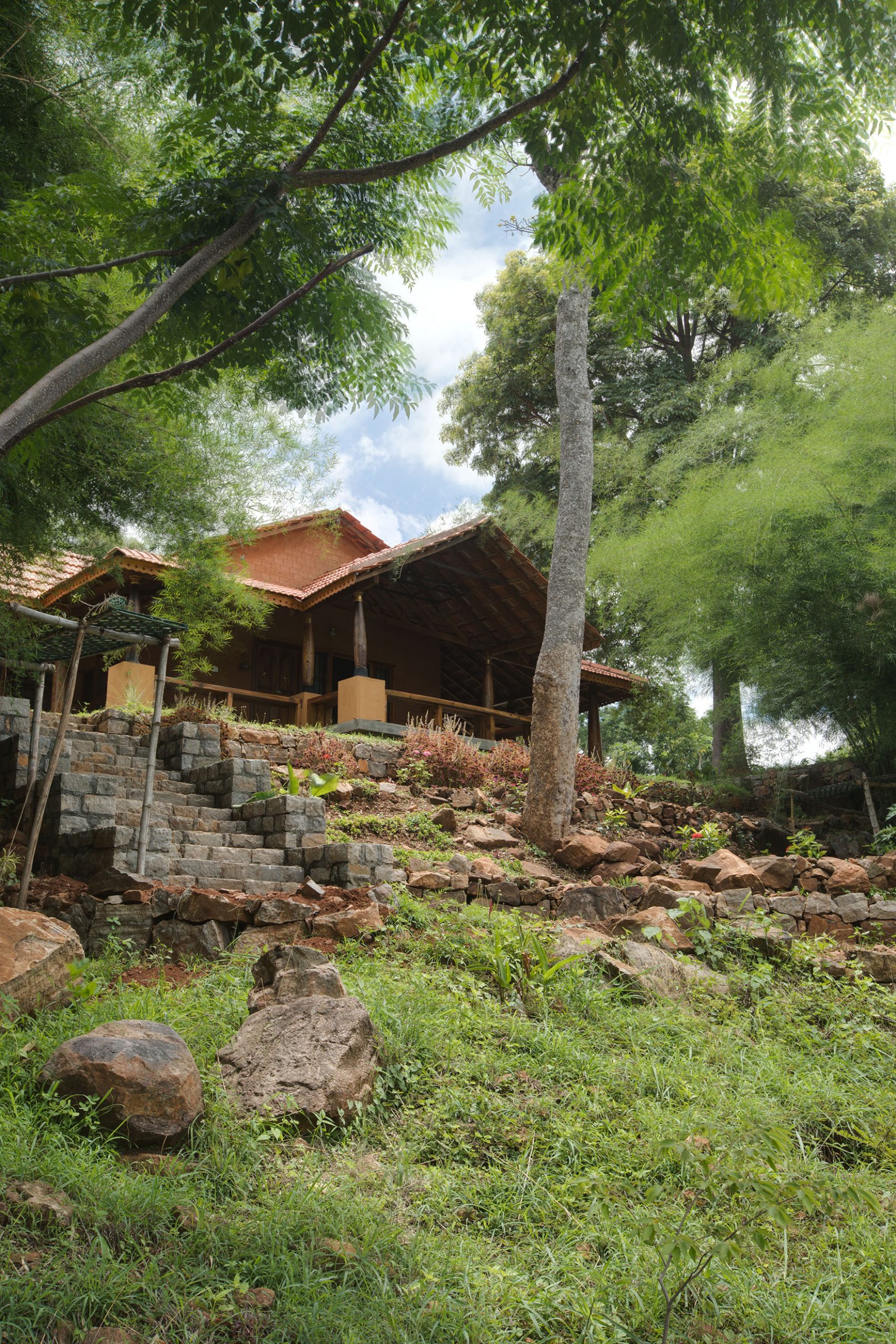 Firsts are always the fondest. Our first building which checked off most of the boxes when it comes to sustainability was a farmhouse in Manchi, Tamil Nadu. It was set in a large organic farm spanning 25 acres. 
The main challenge we faced was the remoteness of the site, but that actually came as a blessing in disguise. It forced us to look at all the resources we could take advantage of within site itself. So the mud from under our feet became the walls, and stone quarried were used for foundations and feature walls. 
We ended up procuring a majority of material from the site, and repurposed other stuff like wood to suit our needs. The team of artisans were also from a village close by. Another beautiful outcome from this project was the relationship we developed with the mason. We were successful in convincing him that natural building is the way to go, and he has been working on various projects with us since.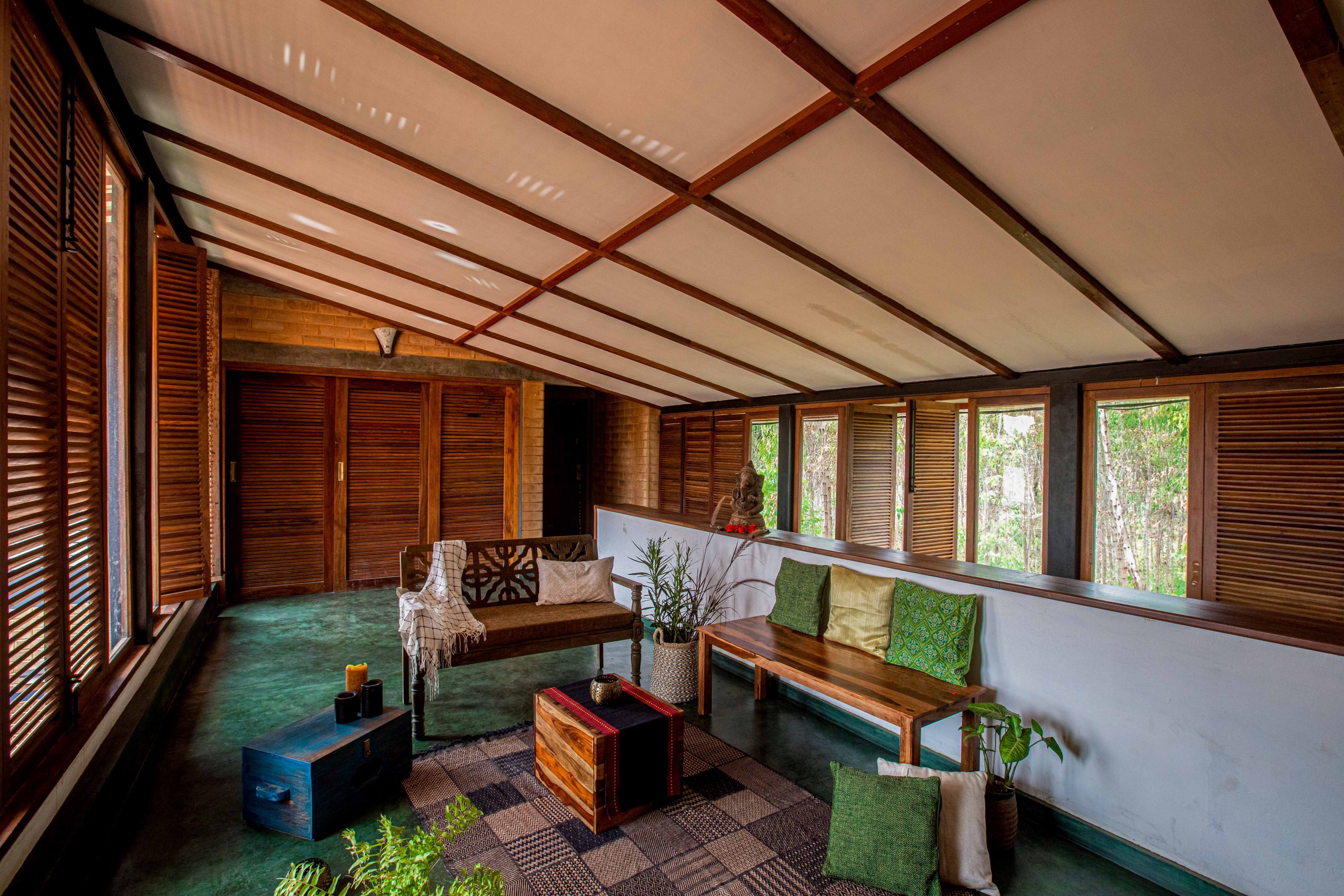 The Obstacles
The initial days were challenging. Although techniques like rammed earth, compressed stabilised earth bricks, vaults etc are tried and tested, the adoptability of this from the clients was fairly low. However, the scenario has changed now, and for the better. More people are opting to build responsibly and sensitively. Also, with our current portfolio of work, it is much easier to convince people to build in a manner that sits lightly on the planet.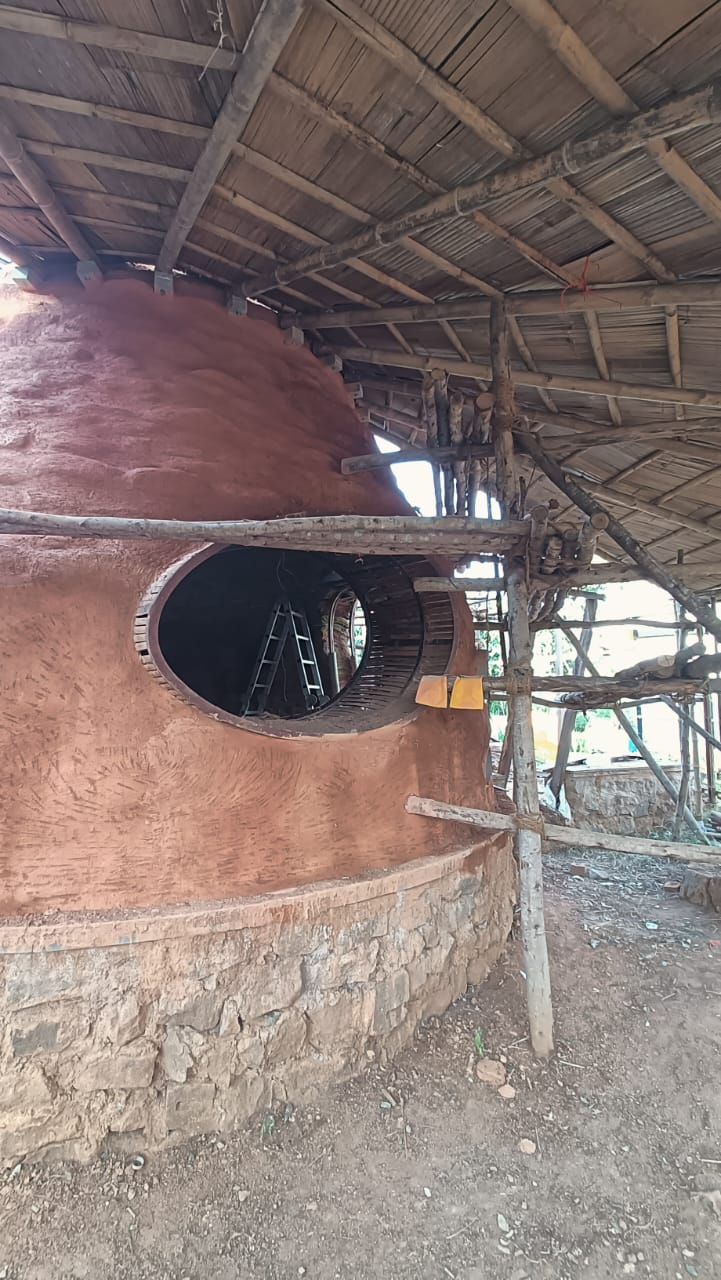 Why Take This Path
In my experience, I have invariably noticed that a building performs better if the decisions that have been taken are kind to the environment. What you give is what you will get.
What's important is to start the sustainability journey in any shape or form. A lot of people give up thinking it's too hard or they aren't going to be able to give it a 100%. But what's important is to remember the power in numbers—it's better that a billion people take up a sustainable lifestyle imperfectly than just one person doing it perfectly."
Dharmesh  Vikramsinh Jadeja 
Architect, and Founder, Dustudio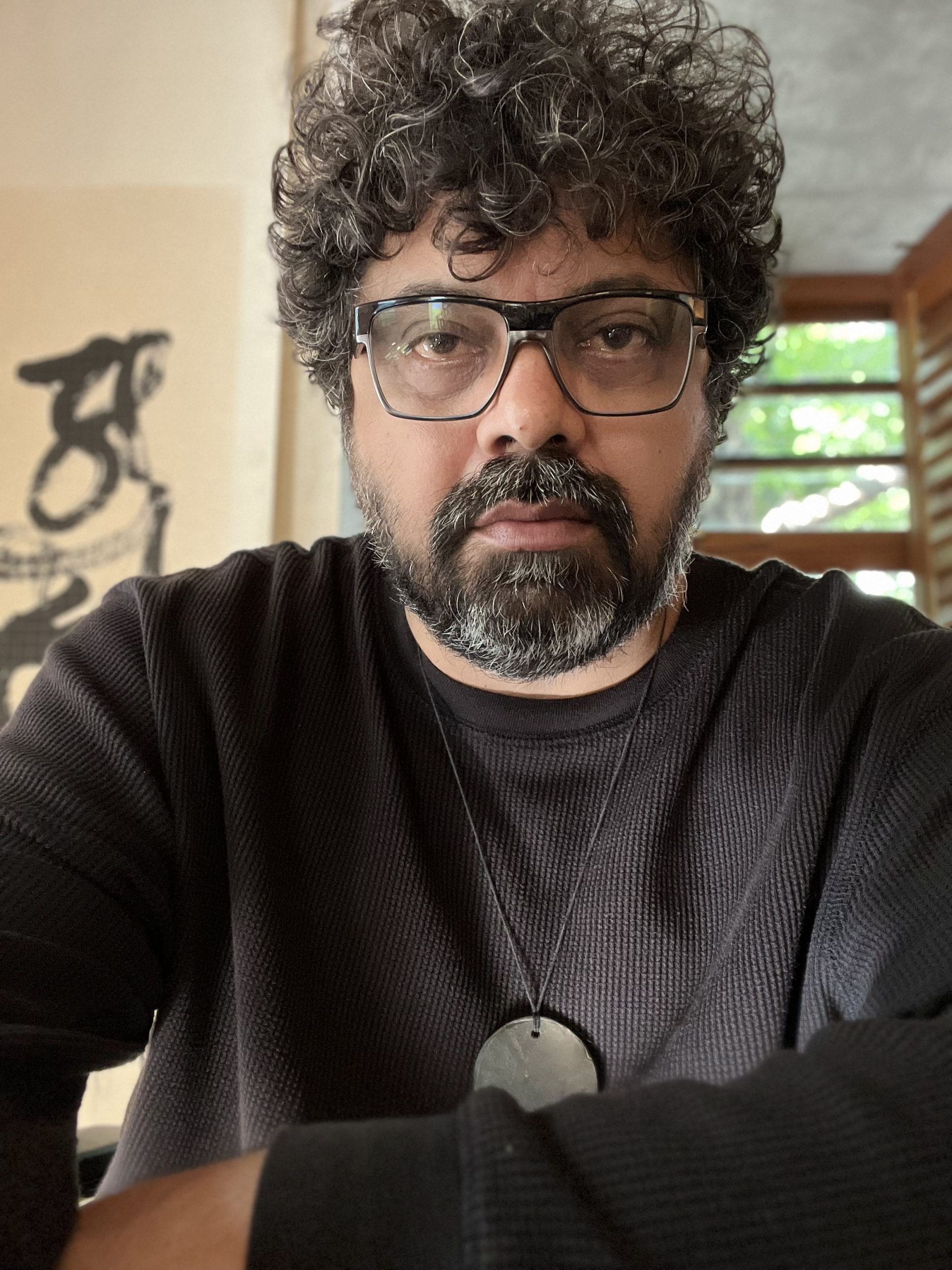 "We've crossed that threshold of whether we have a choice of doing something without being conscious of its impact on the environment.  It is our fundamental responsibility to the coming generations that we leave this world a little better than we have inherited. A responsible, ethical and rooted lifestyle should become part of our being—like it was in ancient times—where we are not separate from anything in nature.
The Aesthetic
Our work is, primarily, a simple, humble approach to architecture that is rooted in its context, is aesthetically minimal and pleasing, crafted with care, with respect to artisanal skills. We work a lot with earth, terracotta, non-industrial, and recyclable elements, for all our projects, ranging from architecture and interiors, to product design, conservation and much more. Ours is a research-based practice, rooted in Indian wisdom.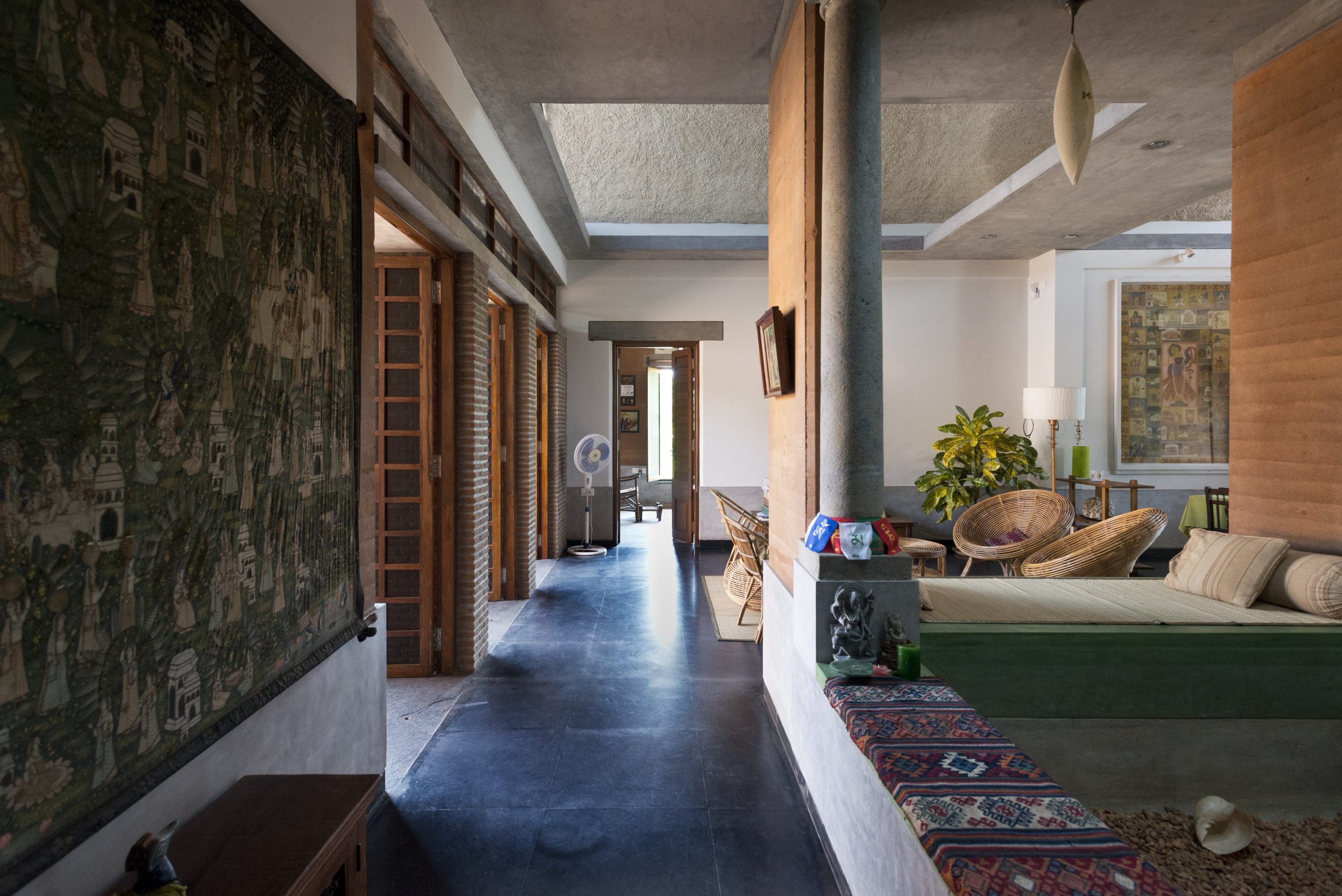 The Inspiration
I guess my early love for the Earth, stone, all things natural, and the humble Indian architecture began from Dhrafa, my native village, and Porbandar, where I grew up. The latter is all built in stone and lime, and boasts some of the most unique architectural monuments, constructed with from local materials. That has always inspired me, throughout my journey. I continue on that path regardless of the trends, which keep changing. Our anchor is aesthetics of sustainability—where your work is rooted in its context, aspiring a higher consciousness, both within and without.
Nature is the biggest inspiration to me. That said, being a calligrapher, and as someone who is relatively content in life, there is inspiration all around me. From a simple flower to the sky, the sound of the rain, a drop of ink, to the melody of a bird—everything inspires me. 
My Tips:
Explore the gems in the area you belong to, whether it's a village, a small town, a neighbourhood. Every cluster has its own unique language of building, lifestyle, aesthetics and expression. One needs to only dig a bit deeper. 

Also, our country is home to some great artisanal skills. One can begin by either visiting these artisans. Or by simply learning to think out of the box: ask yourself, 'how can I do a particular wall or floor differently, without industrial materials?'. You will find something unique, right under your nose. Like I discovered a whole new side to my town's architecture after looking at Laurie Baker's work.