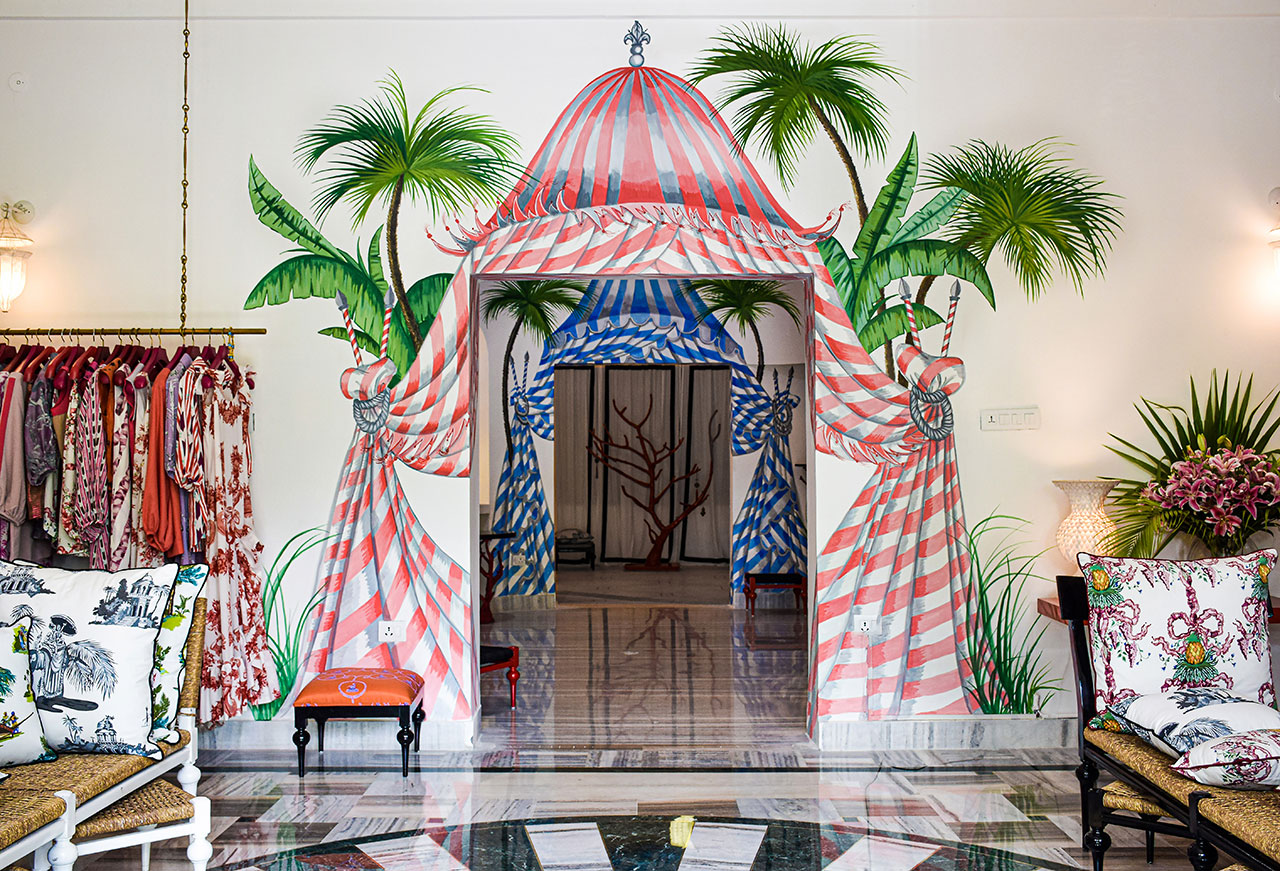 Here's a list of The Luxe Café's must-visit design stores while you are in Jaipur
As Jaipur emerges as the destination synonymous with beauty, design and craftsmanship on global map, the pink city has witnessed the rise in some well-appointed design stores with a right mix of style and industry know-how. The Luxe Cafe curates a list of some best home decor stores that celebrate Jaipur's heritage and need to be on your post-pandemic shopping radar. 
Ecru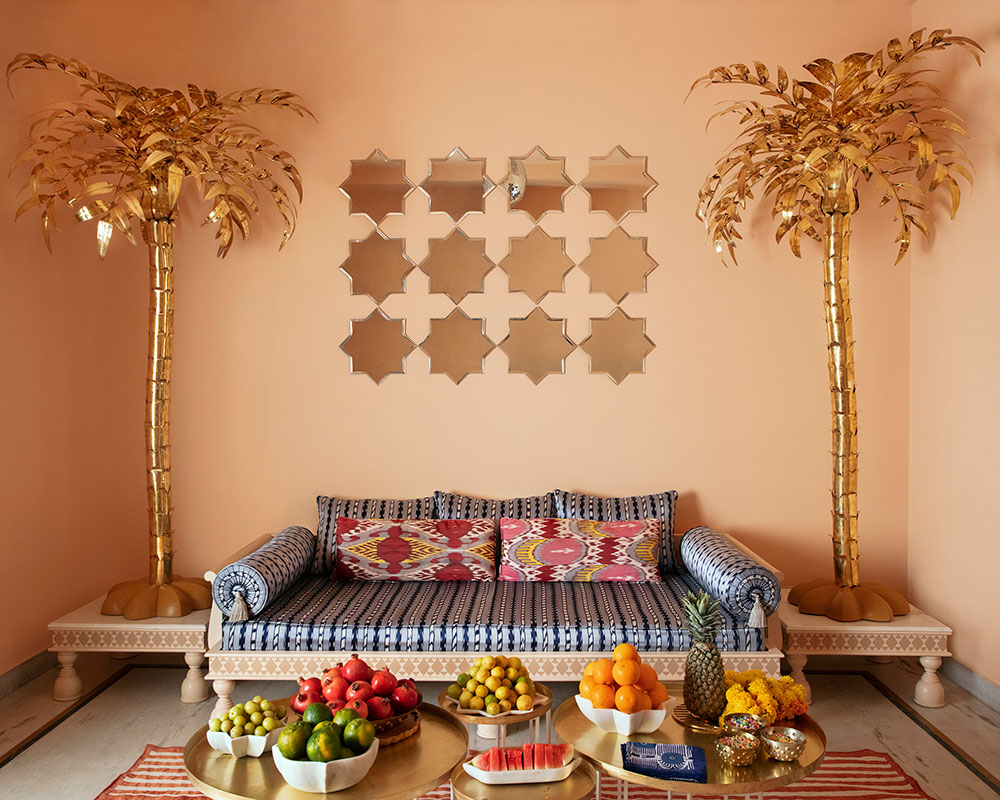 One of the most beautifully designed stores in Jaipur, Ecru is the brainchild of the Lebanese designer, Nur Kaoukji (creative director) and her friends, Noor Al Sabah and Hussah Al Tamimi. The brand combines  the design sensibility and craft traditions of the Middle East and India to create beautiful décor products  such as  glasses with hand etched palm trees,  Lapis nut bowls, star plates, tinted mirrors, gold palm trees and woven ikkat table covers.  While the Ecru studio has been in Jaipur since last seven years, the brand recently opened a flagship boutique store in Jaipur's C-Scheme. 
Nila House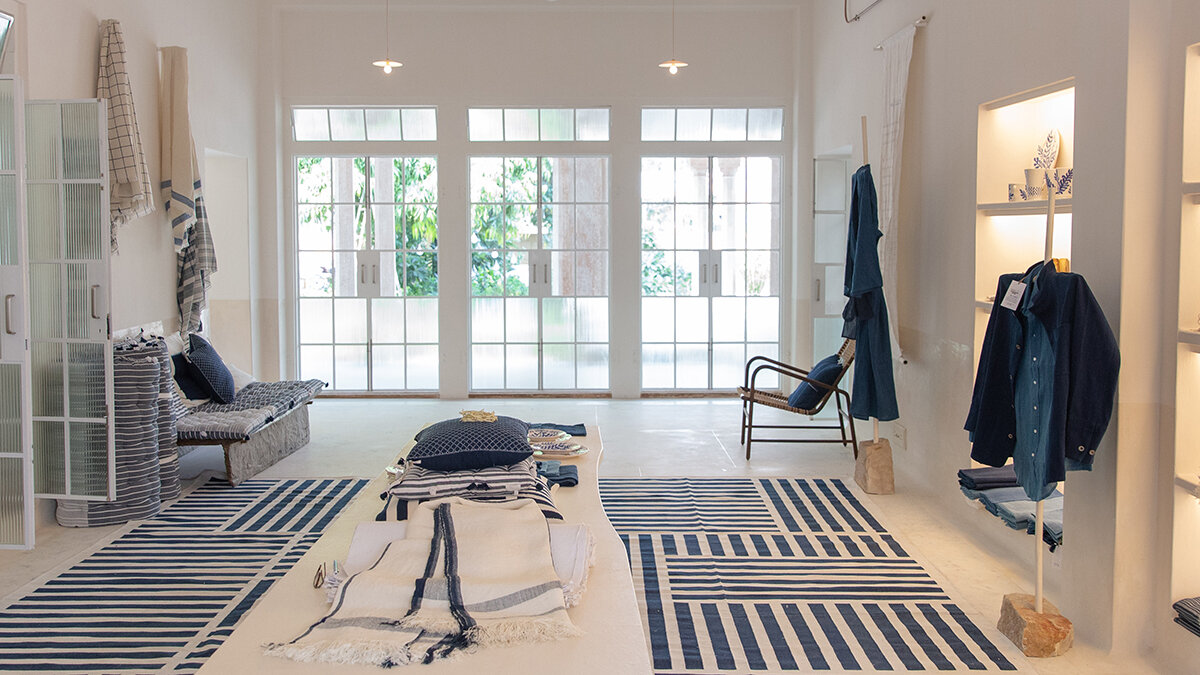 Nila House is a space that revives and celebrates the craft traditions of India. It supports rural artisan communities and preserves endangered crafts like natural dyes, hand-spinning and handloom weaving through its workshops. The in-house Nila collection for Home comprises of table mats, cushion covers, indigo rugs, card sets, coasters and handmade potteries. Its ceramic collection (made using local clays from various parts of Rajasthan and then hand-painted by local artisans) in collaboration with the Hungarian artist, Zsuzsanna Nyul is an eye catcher.
Makaan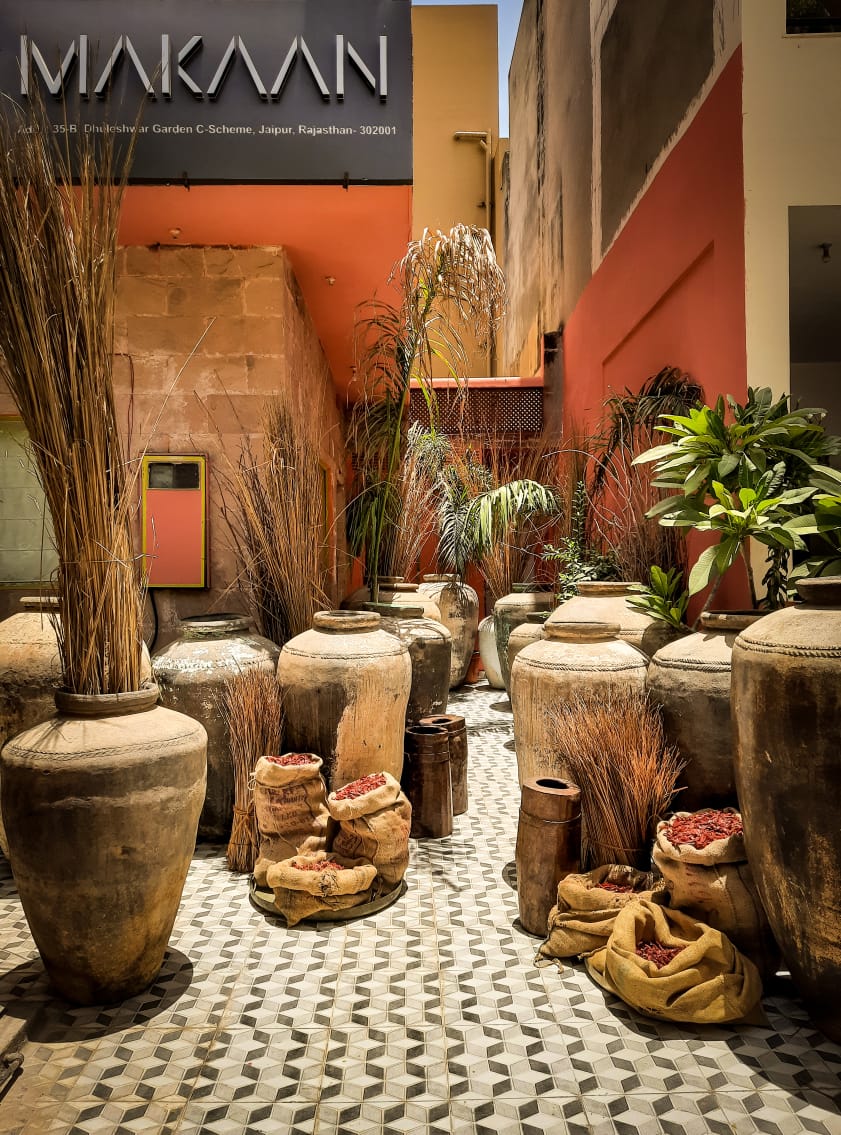 Home brand – Makaan is the newest store in the pink city showcasing some interesting mix of products. "The purpose of this store is to offer eclectic statement pieces which are not so commonly found," says, Tahir Sultan, founder of Makaan. This is reflected in the store offerings which include antique brass sculptures, old serve ware, Naga panels besides khadi towels, hand thrown crockery, bespoke candles and embroidered cushions. Makaan also caters to architects, interior decorators and landscape designers with key pieces for their projects.  "The most unique product the store stocks are 350 year old huge earthen clay pots which were used on the trade routes. They look beautiful in both hotel and landscape projects," says Sultan. 
IDLI Design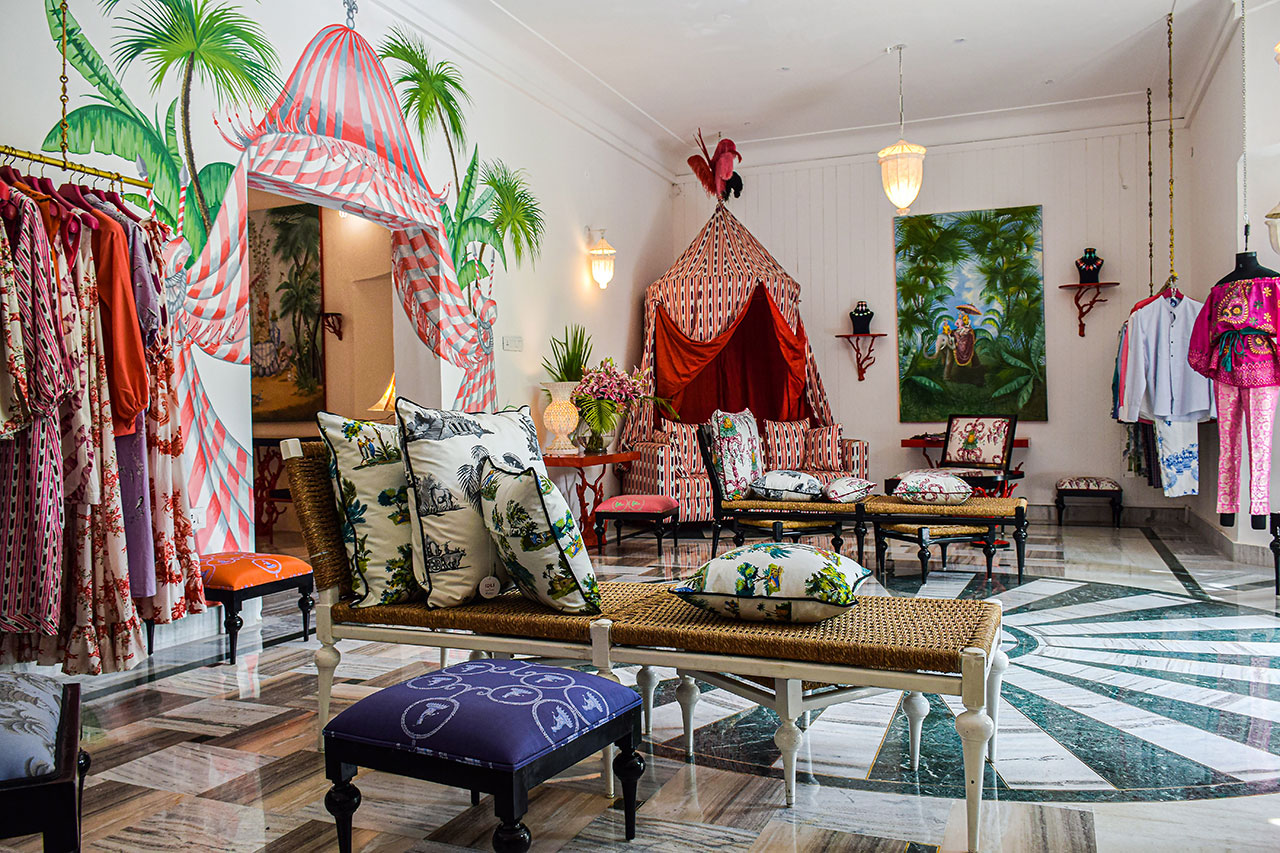 Idli, a fashion and home ware brand by French designer, Thierry Journo is an amalgamation of French sensibility, and Indian craftsmanship. The brand chooses colors, styles and artwork to create visually stunning designs.  As you enter the store you get a sense of French aesthetics put smoothly to merge with the Indian. The dreamy striped canopies and beautiful palms adorn the walls of the store and products like bespoke furniture, hand painted vases, porcelain cutlery reflect the taste of the artist.
Thierry's collections are inspired by particular design periods and presented with an interesting remix of old and new style.
The Timeless Vault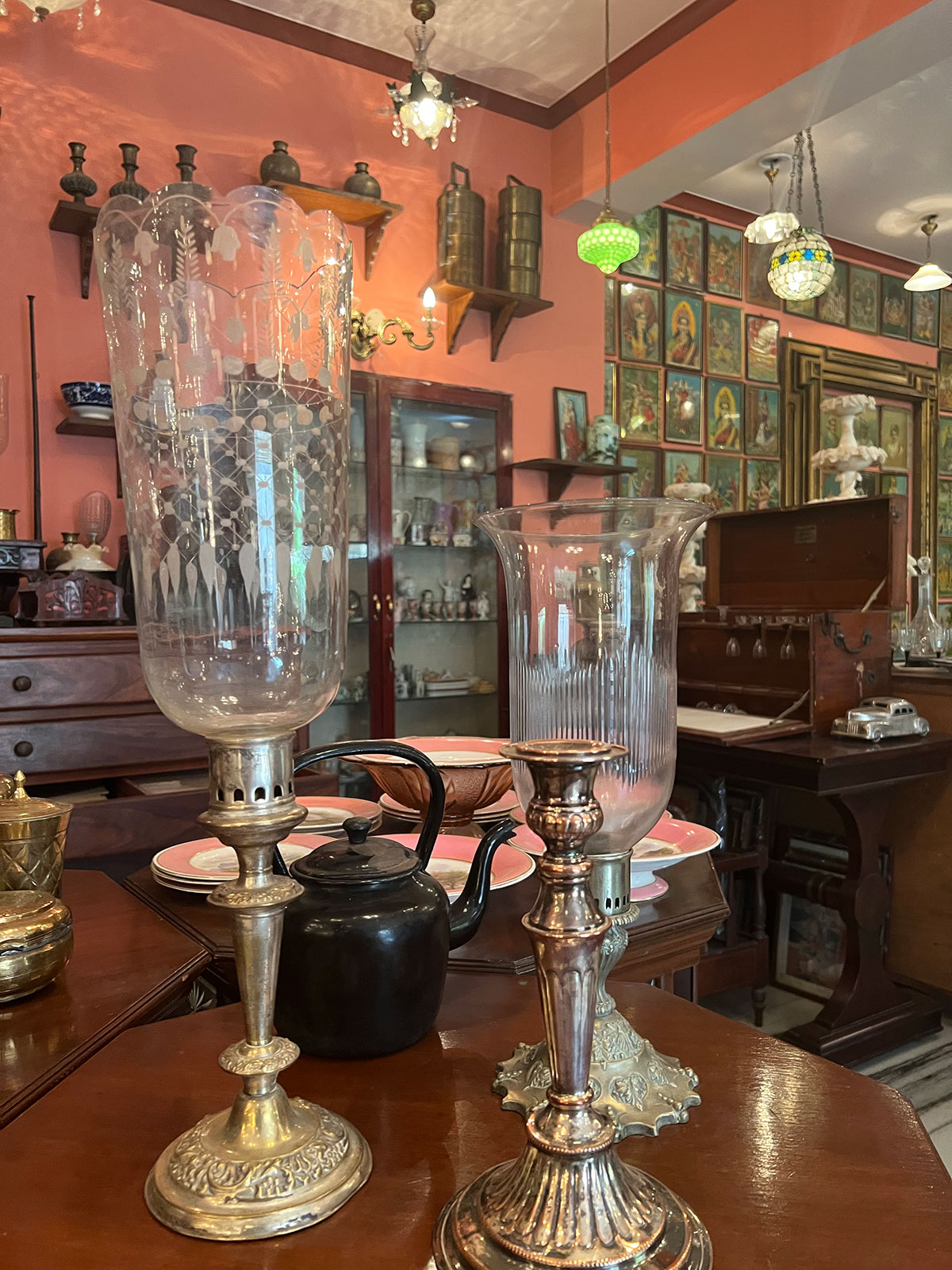 Tucked away in a residential area of Jaipur, The Timeless Vault is a treasure trove for every art connoisseur. Carrying forward the legacy of an age old house of exclusive antiques Saroj Art Gallery, the brand displays a rare collection of antiques and collectibles.
The store has one of the largest collections of oleographs & prints of Raja Ravi Verma and lithographs of Indian interest including architecture, landscapes, portraits and natural history. The owner, Chetan Nowlakha has an eye for antiques and sources them from different parts of the country. From furniture, Osler light fittings, to European porcelain, pottery, mirrors  and coloured glasses, the brands has something for every taste. Prior appointment to visit the store is recommended.
AnanTaya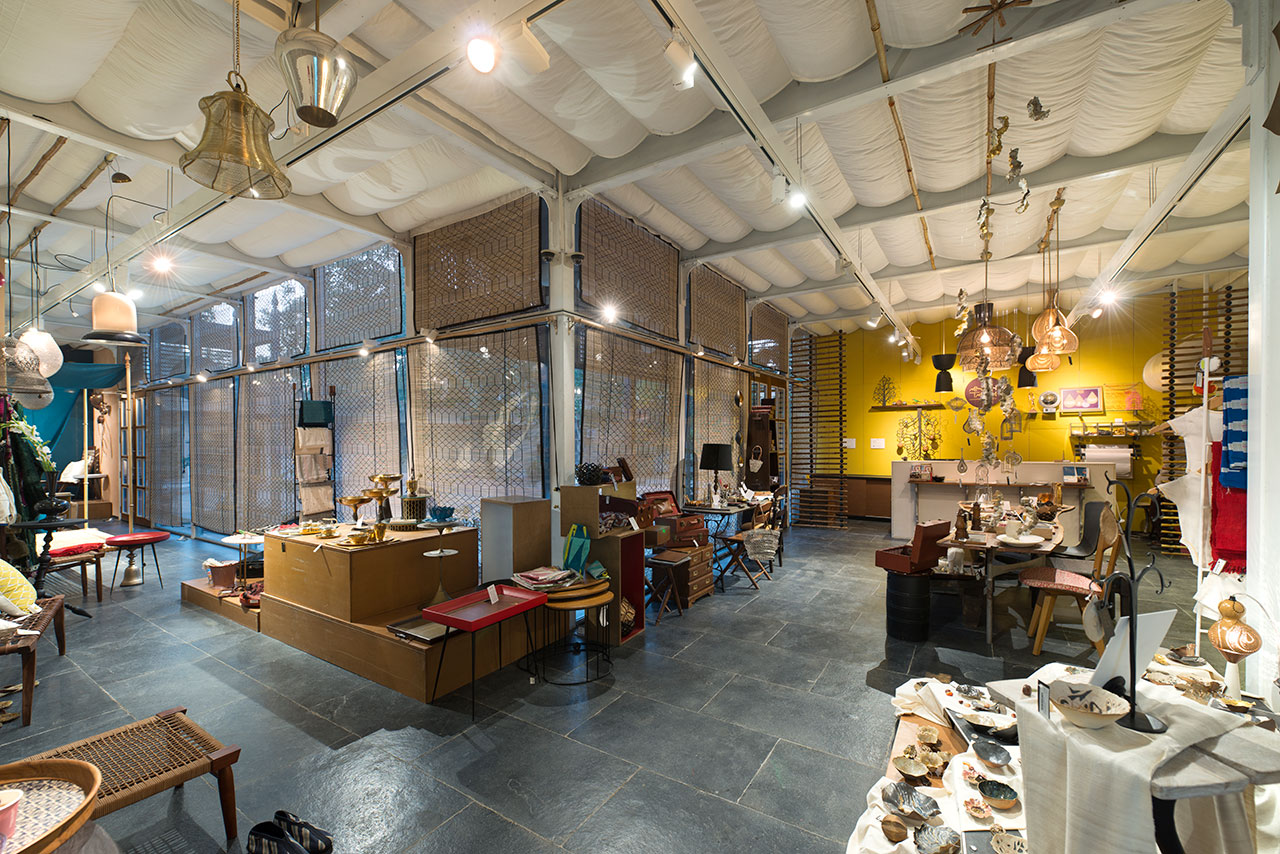 Brainchild of the designers, Ayush and Geetanjali Kasliwal, AnanTaya is a globally recognized design store in Jaipur's Narain Niwas Palace that experiments with various crafts, materials, and creates new paradigms for Indian design.  Award winning designers and skilled artisans work hand in hand to create handmade luxury in modern Indian design. Rooted in ancient craft practices, AnanTaya offerings for the home include lights, furniture, tableware, candleholders, beautiful vases, home textiles and more. The experiential store is essentially a craft and culture institute engaging artisans which form the ecosystem.