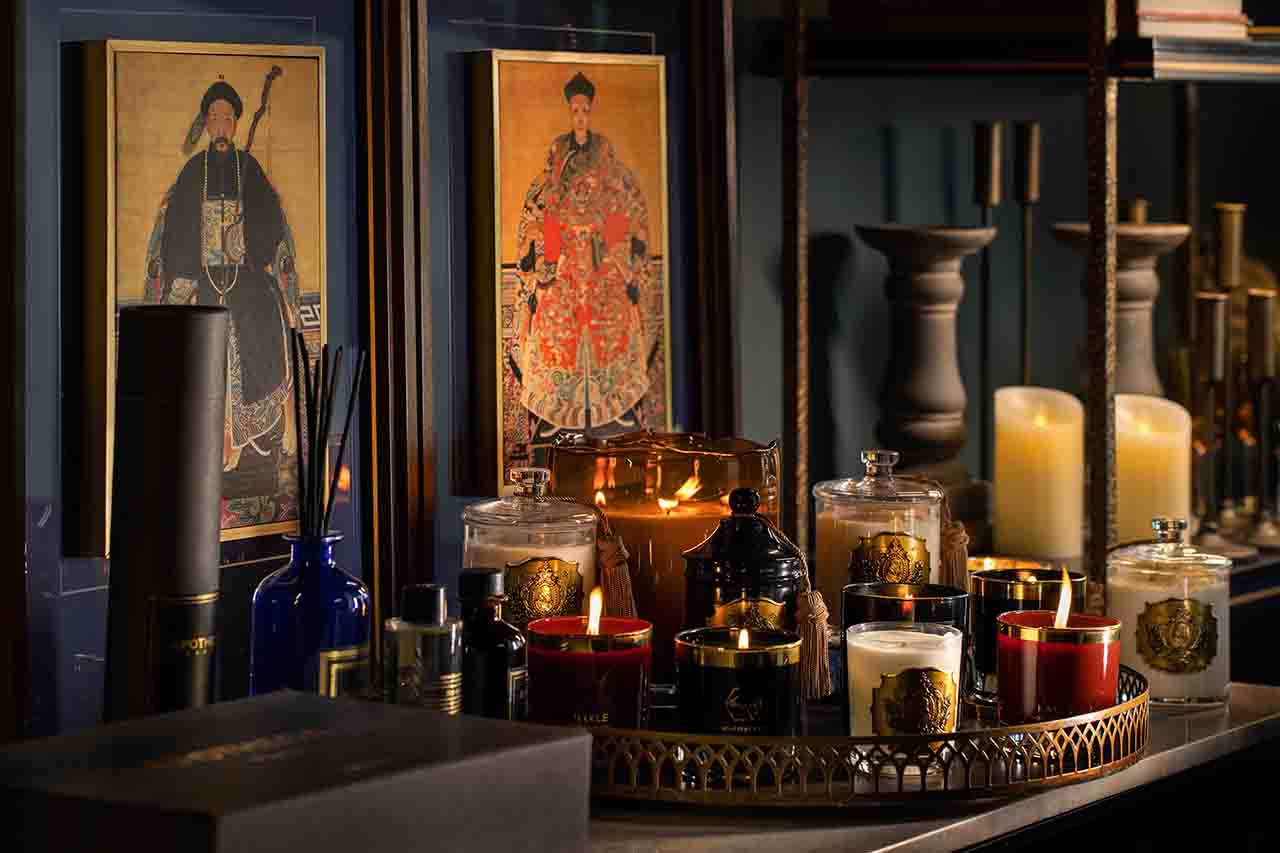 Curated range of scented candles by Beyond Designs
Diwali is not just a festival of lights; it is also an expression of love towards your family and friends. The gifting culture is part of the emotions attached to the festival and your closed ones.  What's better than gifting something that becomes an integral part of their homes and lifestyle!
Here's The Luxe Café list of select Diwali gifting ideas for home: 
Saint Louis crystals by Emery Studio.  A perfect piece of gift this Diwali season.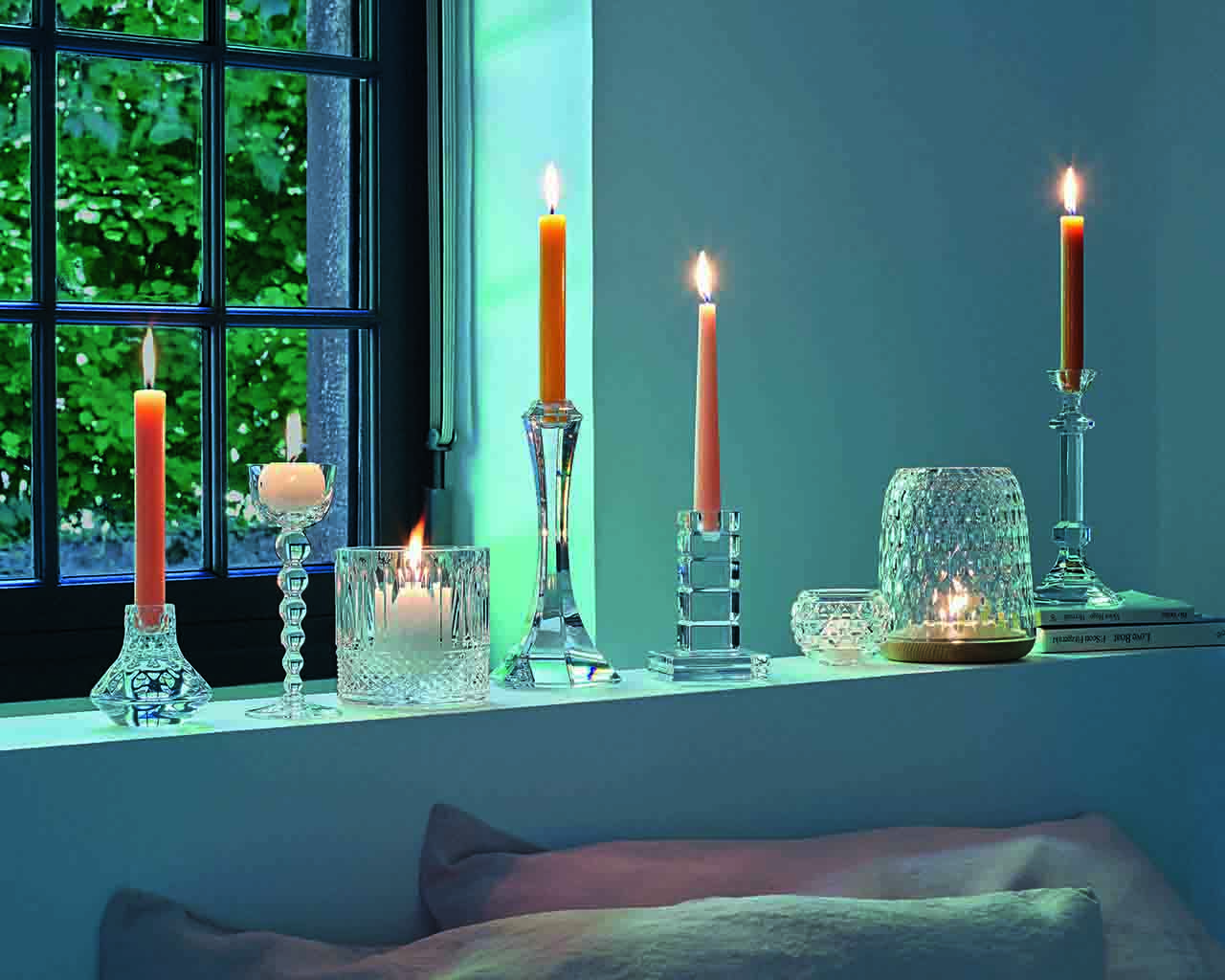 Specialising in decorative lighting, tableware and home décor, all hand made using age old techniques, Emery Studio houses luxury brands such as Christofle, Lalique and L'Objet, amongst others. Price on request.
Beautiful pair of figurines by Beyond Designs Home would be good idea to gift someone who loves art and design. Price starts from Rs 20,000.
One could also consider their curated range of scented candles for gifting.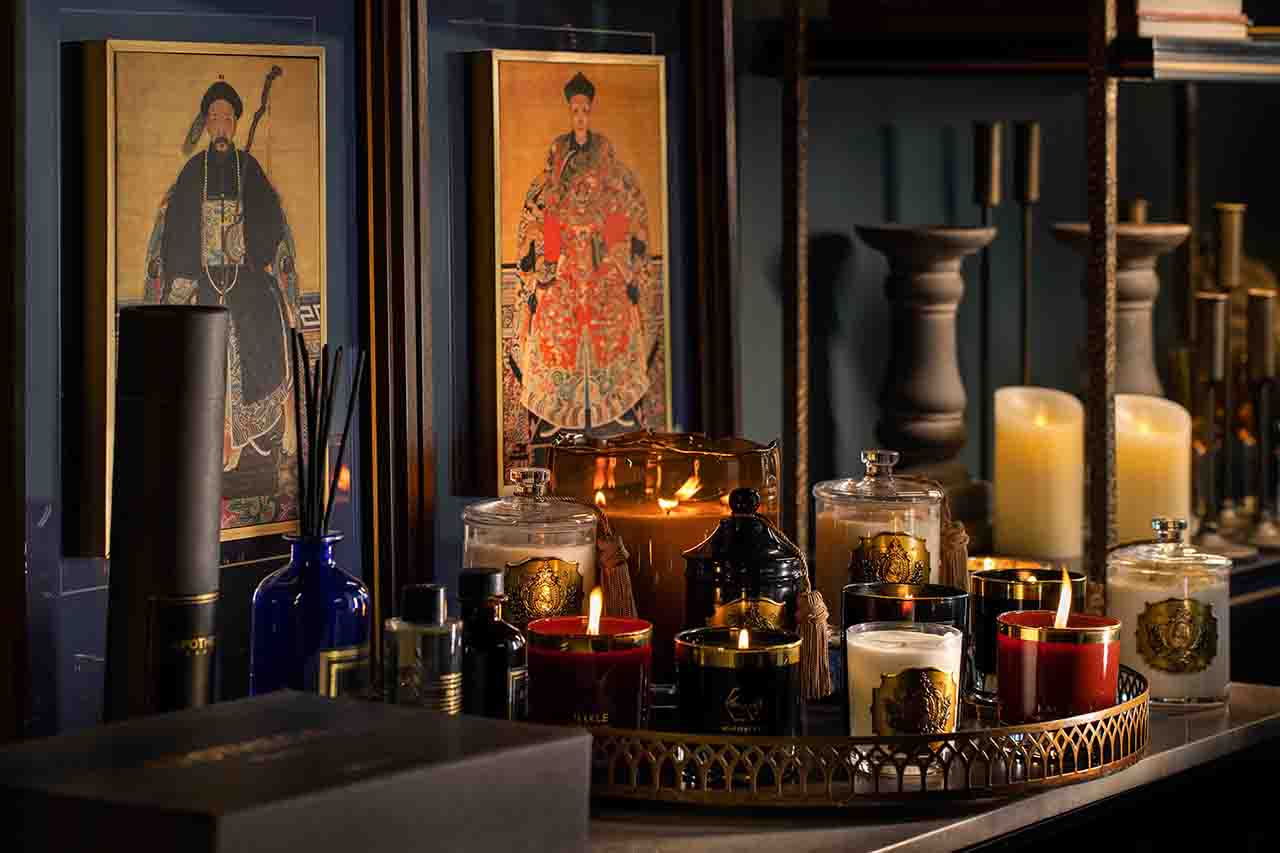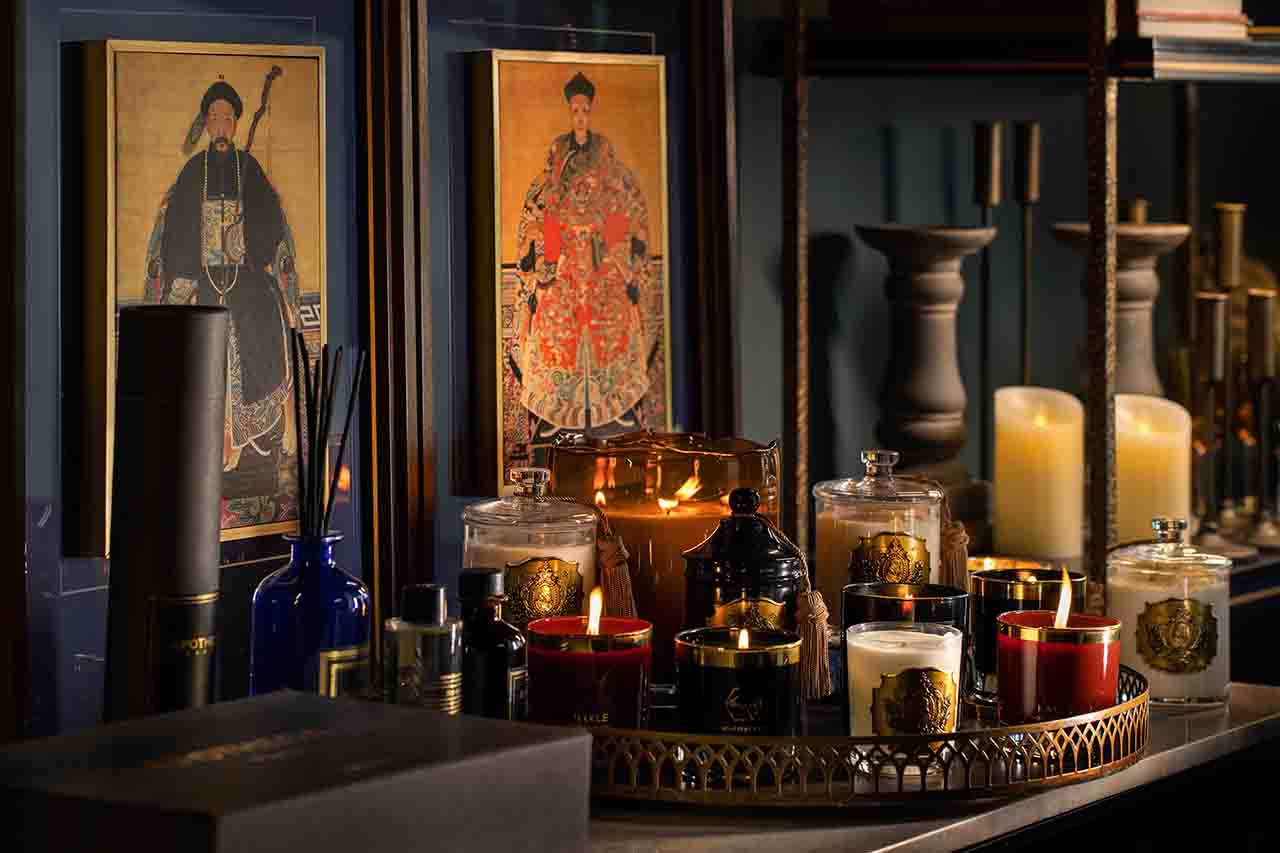 17 century wood carved Goddess Parvati with a shivling from an ancient temple chariot installed on a wooden stand and  one-of-a-kind , brass candle stand from Ochre at Home.  The setting in the picture is an ideal backdrop for festive celebrations with the loved ones. Price on Request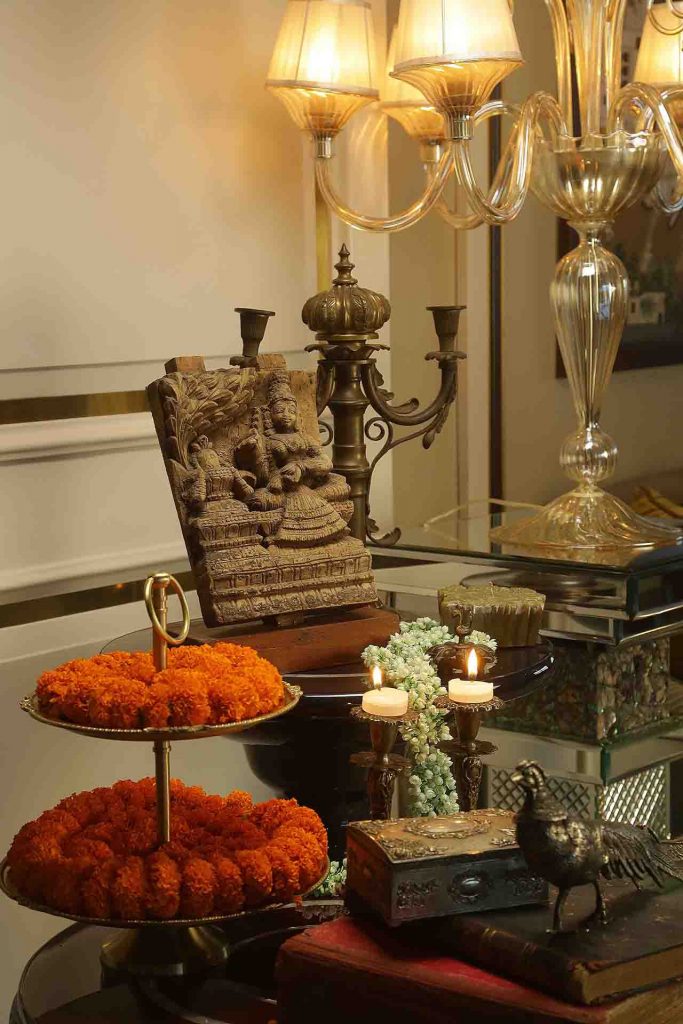 Hand knotted rug by Ghar Ghar. Price range starts from Rs 25000.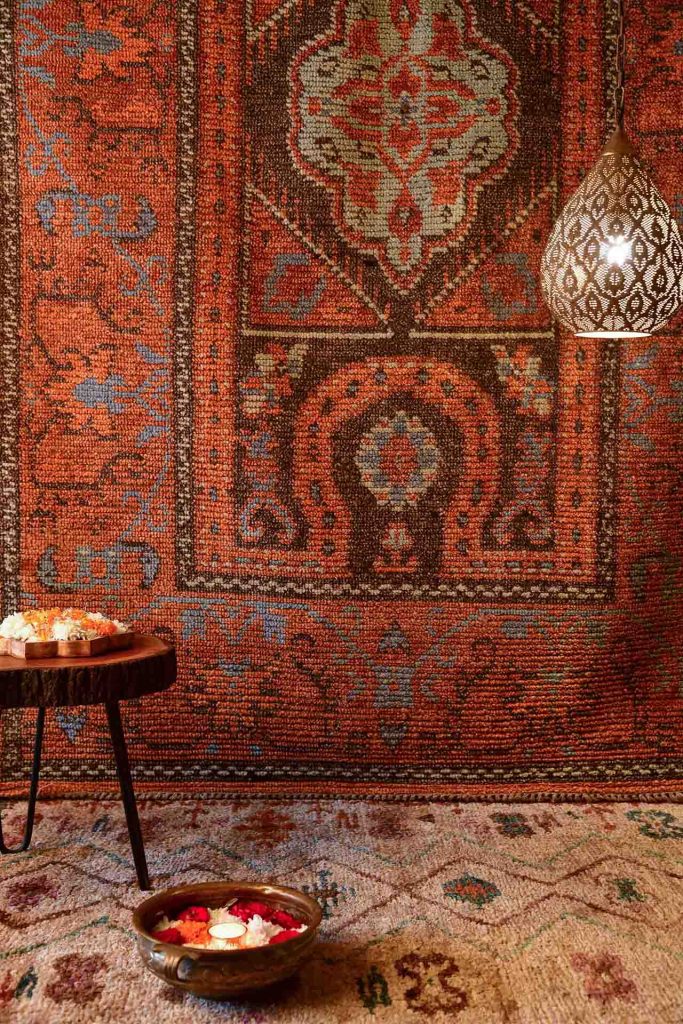 Each rug by Ghar Ghar is carefully hand-crafted with natural materials, adding an element of originality to the home decor.
Bowl scented candle by House of Things. A touch of gold brings a quaint luxe element to the décor.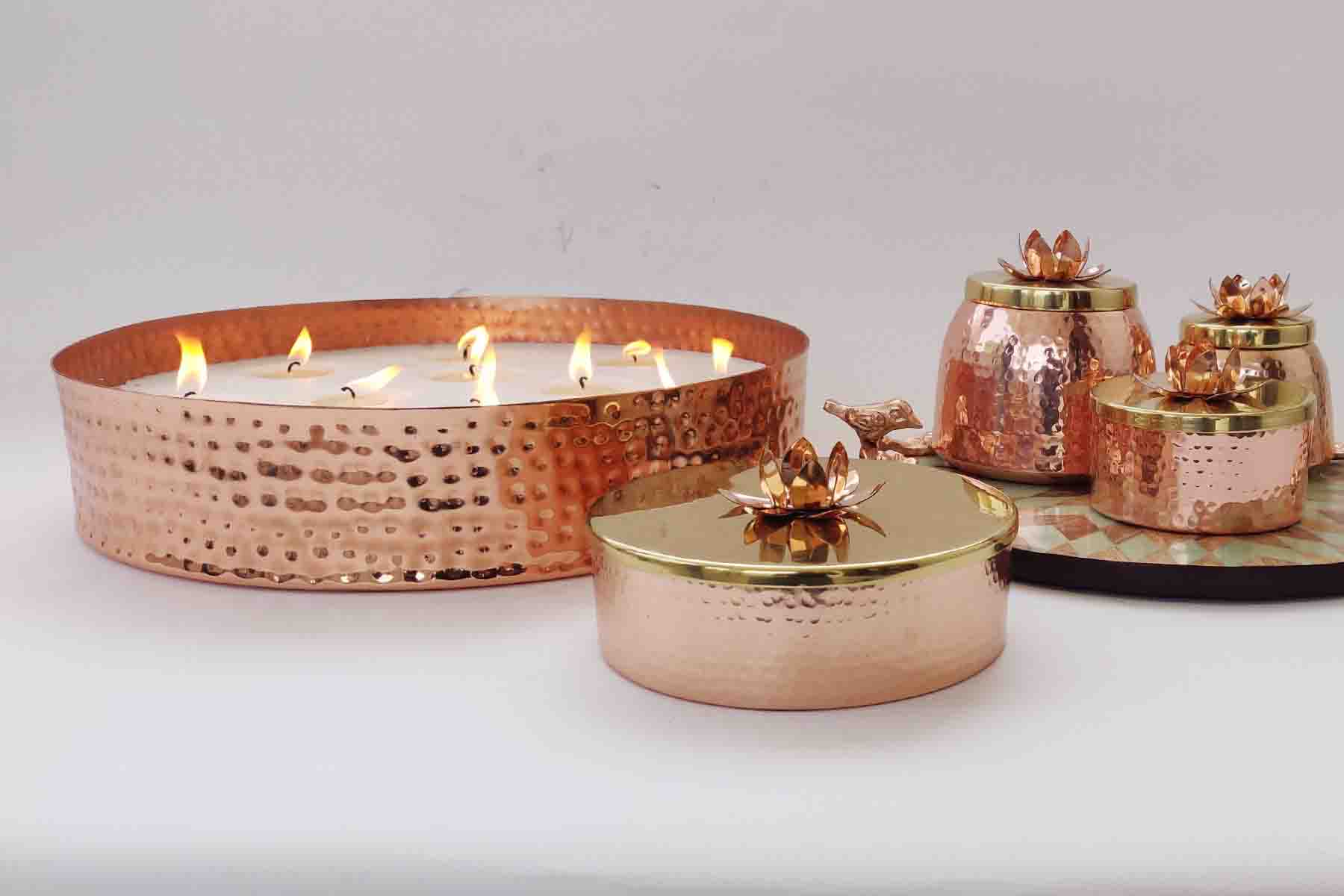 Byah series by Kaunteya
The collection displays Phad painting to show the extensive rituals of Indian wedding.  Truest to its glory, Indian wedding is essentially a magnanimous affair expressed through a riot of colors. Although here, to narrate this anecdote, Kaunteya carefully selected black and gold, as the color black signifies mystery, while Gold signifies wisdom. You can either gift their Tea set or a dinner set. Price starts from Rs 20,000 for a tea set and Rs 40,000 for a dinner set.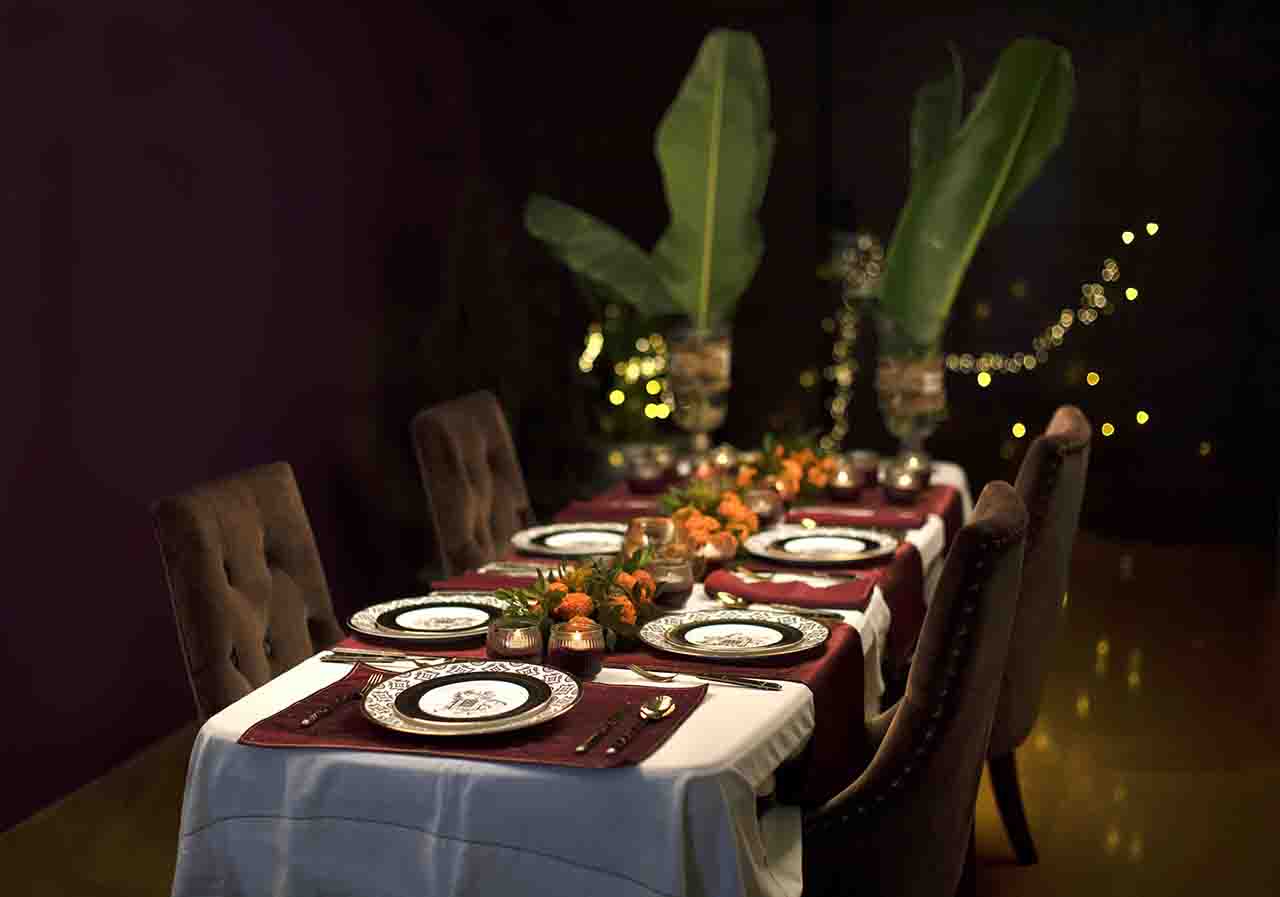 Upper crust collection by Ellementry.
The collection includes Glass cloche with wooden base, ceramic tart dish, ceramic serving bowl and side plates and a wooden roti bowl.
All the products by Ellementry are hand-made in ceramic and wood wares.