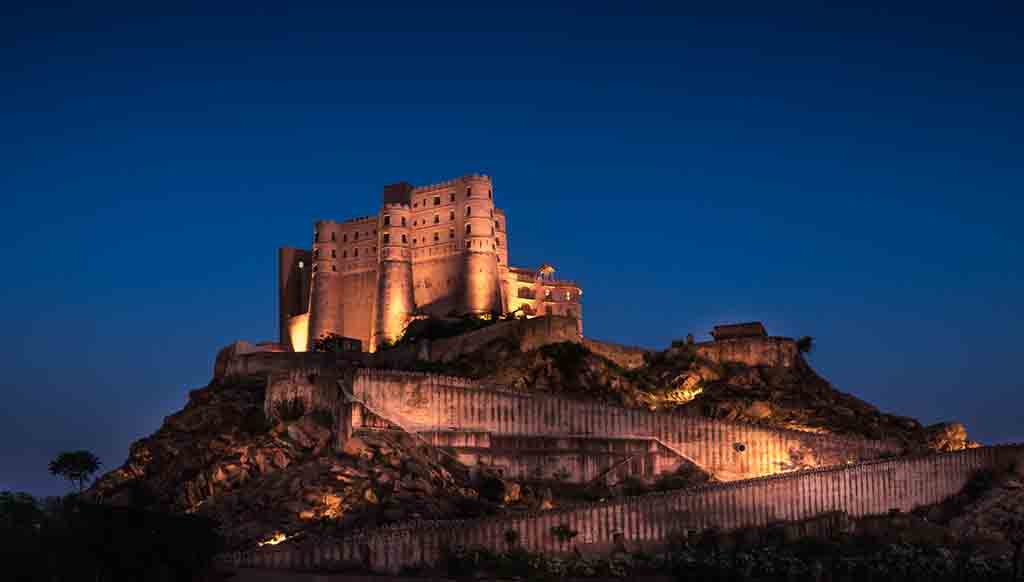 Warrior Fort to Luxury Resort: Immense challenges were overcome in the transformation of Alila Bishangarh– including the deciphering of the puzzle of the organic structure, which featured not a single 90-degree wall
Alila Fort Bishangarh is the result of the adaptive reuse of a 230-year-old warrior fort into one of India's most unique heritage properties, a sustainable option for the reclamation of heritage sites
The Alila Bishangarh is among the newest heritage properties on the Indian hospitality landscape. It's making tells a beautiful story of adaptability and sustainability.
Perched on top of a granite hillock in the midst of a vast expanse of the Aravalli Range, surrounded by hills dotted with havelis, villages and temples, Alila Fort Bishangarh is the result of the adaptive reuse of a 230-year-old warrior fort into one of India's most unique heritage properties.
Adaptive reuse offers a sustainable option for the reclamation of heritage sites, an inspiring way to preserve and revive an existing building by merging its traditional ideals with modern culture, design techniques and ideas.
Built during Rajasthan's royal era as an outpost guarding the kingdom of Jaipur (Amber) against invaders from the North, the fort at Bishangarh had long outlived its original purpose. Almost a decade ago, as the fort stood abandoned in a dilapidated condition, inhabited by thousands of bats and monkeys, the owners – a Rajput leader by birth and election and two successful entrepreneurs – together with Alila took the decision to transform it into a boutique resort, while maintaining its stark sanctity.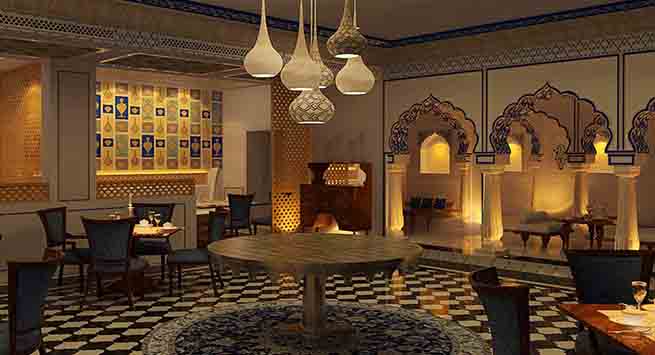 Immense challenges had to be overcome – including stabilising and strengthening the ruins, constructing a road up to the fort, finding circulation through 3m thick walls, and deciphering the unconventional puzzle of the organic structure, which featured not a single 90-degree wall.
Upper and outer wings were adapted to the original fortification to carve out 59 suites following the curved and sloping walls of the existing turrets. Rooms and restaurants have been made to fit around the original walls – 2 to 3 m-wide in many places. With no typical floor plan, there were 23 different room configurations in all, the precise details of which took some 1,800 hours to draw up. Additionally, 23 unique venues have been created for meetings and celebratory events.
On the outer plasterwork done to the fort, the architects had to work on numerous experimental mixes of mortar using local stone dust to achieve the same 'cracked' appearance as the existing plaster on the old walls. Meanwhile, working out the position of vertical shafts had to be done using a traditional method of dropping ropes attached with torches, no easy feat given that the fort has four lifts, two staircases and a kitchen lift for goods.
Sustainability and Simplicity in Design
Extensive research and care were taken to develop a design vocabulary that fully embraced the original structure and its place in history. Taking the cue from what was found in the ruins, local traditional materials were used in a modern adaptation, to make it accessible (and applicable) for the younger generation, yet still connecting them to their roots.
All windows, entrance portals, arches, columns, railings, jaali screens (latticed window patterns), turrets and walls had to be fully in sync with the original. Broken elements were recreated, finishes emulated, and old pieces reused. Of the 100,000 sq ft area of the fort, only 30,000 sq ft is covered in marble, while the rest is finished in local sandstone. According to historical records, this was once the residential abode for various kings, which explained the more stately decoration. Two of these royal quarters now house the main restaurant Amarsar, named after the birthplace of the royal Shekhawat clan.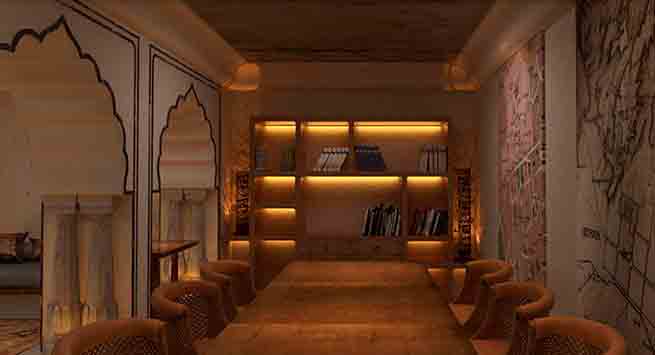 The design concept embraces elements of Jaipur Gharana architecture, featuring Rajput and Mughal influences. A perfect example of this can be seen in the 'Amarsar' restaurant, where Tudor and Cusped arches harmoniously coexist – aptly styled for a warrior fort. The walls have been finished not with paint but with modern adaptations of the traditional surkhi (stone dust) and araish, the dying Rajasthani plastering art that results in glistening surfaces.
The design direction is decidedly stark and spartan, marked by clean and uncluttered interiors judiciously woven with Rajasthani elements – Jharokha-style windows, stone Jaali work, brass embossed panels, Tarkashi (the craft of brass wire designs inlaid in wood), hand block printed fabric, old-style doors and wall frescoes with Thikri mirror work. Local marble, granite, carpets, fabrics, artefacts, lighting and furniture all contribute to authenticate its adaptive reconstruction.
The fort now holds guest rooms that come with all the modern comforts including expansive bathrooms, footed/built-in bathtubs and large daybeds. The library, set amidst old marble pillars, bears testimony to the old kingdom with the size of its holdings mapped out on the wall, and Spa Alila, carved out between granite rocks in the old dungeon, provides atmospheric settings for relaxation.
Turrets, cellars and secret passages have been turned into bars, lounges and creative spaces for dining and meetings. Nazaara, an outdoor grill dining terrace dishes out Rajput and frontier cuisine which involves sand-pit cooking and smoked meats. Madhuveni is where you find the cigar/cognac turret. The room still retains openings in its thick stone wall for muskets and for pouring out hot, boiling oil on intruding armies below. These have been kept open to promote a natural system of air-conditioning. And finally, the Kachhawa Lounge, where the secret royal escape route was found, now serves the 4 Cs – champagne, coffee, chai and cakes.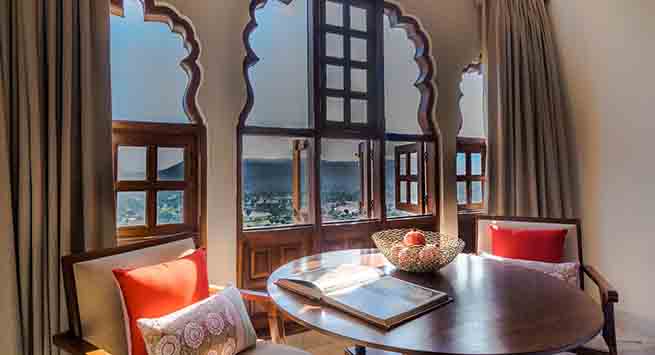 The food concept and menus are innovatively curated by the renowned Chef Ranveer Brar, to bring back the older ways of cooking on open fire and in hot sand where food gets slow cooked in its own juices.
A work of passion and endurance spanning almost a decade, Alila Fort Bishangarh is a fortress that remains completely at home in its setting, its grand majesty respectfully preserved in a unique marriage of history and modernity.