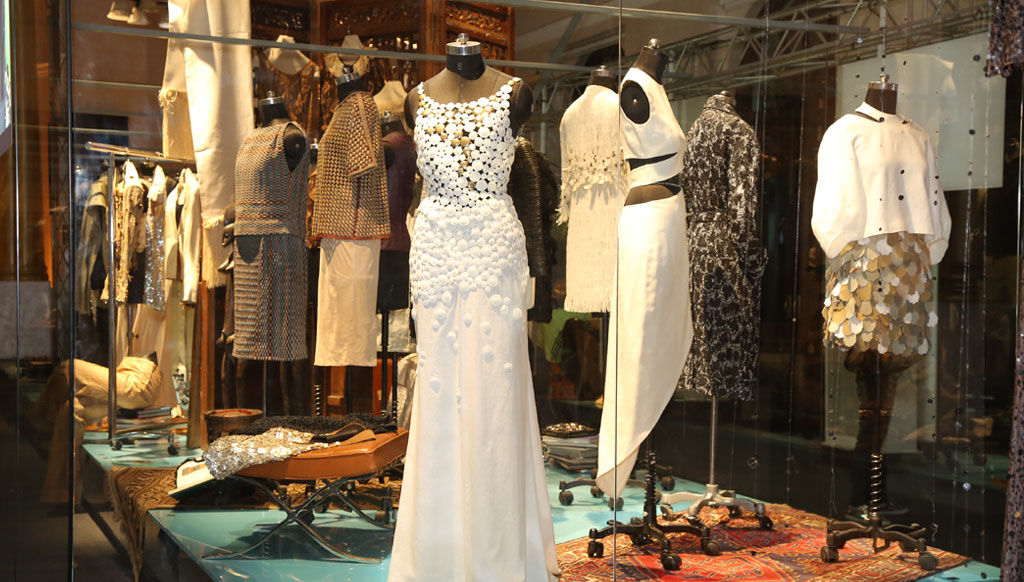 FASHION FORWARD | Lecoanet Hemant created 33 collections with the ultimate aim of transitioning from artisanal to semi-industrial
Designer duo Hemant Sagar and Didier Lecoanet celebrate 36 years in the world of fashion with an impressive exhibit titled 'Paris, New Delhi: From Haute Couture to the Technologies of Elegance' which seeks to spread awareness about the need to invest in research and design and put India on the Global Fashion map. In this exclusive tete a tete with The Luxe Café, the duo talk about their experiences throughout the journey and India as an haute couture destination
An impressive exhibition 'Paris, New Delhi: From Haute Couture to the Technologies of Elegance' was held at Bikaner House, Delhi, where award-winning designers Hemant Sagar and Didier Lecoanet (the duo behind the brand Lecoanet Hemant) showcased their unique handmade work. The exhibition was held to mark 36 years of the ace designers Lecoanet and Hemant in the fashion industry.
Through this unique exhibition, the designers aim to spread awareness about the need to invest in research and design that can be instrumental in placing India on the map for Global Fashion. The show demonstrates the intrinsic research that goes into developing certain designs by hand and how the same idea has been re-developed to become an exceptional commercial product. At the exhibition, there were more than 70-80 creations on the display; some made in Paris (1984-2000) and the other half at their Gurgaon Atelier (2000-2017).
Recognized as a couture house in the eighties, Lecoanet Hemant initially worked from Paris with a flagship store in the heart of the aristocratic Rue du Faubourg Saint-Honoré, (considered the Paris Mecca of luxury fashion and Haute Couture) and featured on the couture schedule.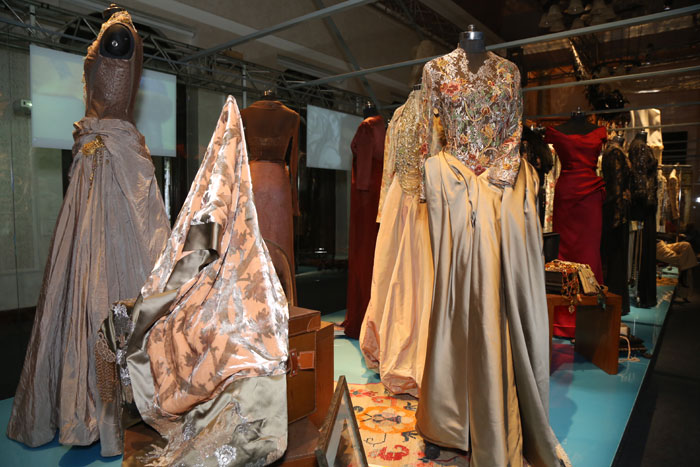 Lecoanet Hemant created 33 collections with the ultimate aim of transitioning from artisanal to semi-industrial. In 2000, the multi-award winning designers moved their business metaphorically from couture to ready-to-wear, and also physically, from Paris to New Delhi.
The designer duo narrated their story of the fashion journey at the exhibition. They shared their thoughts about many things including their designs, changes in the fashion industry from early Paris days to now and their journey in an exclusive interaction with The Luxe Café.
Q. How has the journey from Paris to India been so far, and what difference do you see in the business of fashion from your early Paris days till now?
It was really great so far. We've seen a lot (of differences). We have expanded a lot, in fact. Earlier, we used to cater to individuals but there is a huge transformation now. We are catering to shops today.
Q. What approach do you follow while designing clothes?
For us, the comfort and identity of the person are important and we always keep this in mind while designing clothes.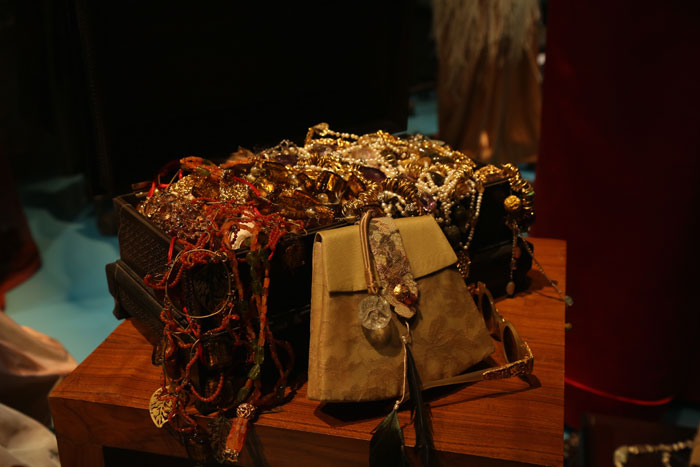 Q. Do you think reinventing the brand is important to survive in a world where there are so many other brands existing?
Yes, reinventing the brand is important, because it's more about reinventing yourself.
Q. How do you see India as a market for haute couture? What changes have you seen in Indian fashion since the time you launched here?
India is an excellent place to create haute couture. The craftsmanship and artisanal procedures here can't be seen anywhere else. There is a bright future for fashion in India though it will take some time. There is a sense of fashion nostalgia, a celebration of artisanal excellence, an ode to our labor of love that we hope to evoke. We see a promise of a pragmatic future that beholds Indian fashion. Since the time we launched, demonetization is the only change I have seen lately. Earlier the money used to come from under the mattress so people used to have a huge budget. But now, it is coming directly from the bank, so the people have a limited budget these days.
Q. What does luxury mean to Lecoanet Hemant?
Comfort, shape, size and the proportion of the wearer is luxury for Lecoanet Hemant.