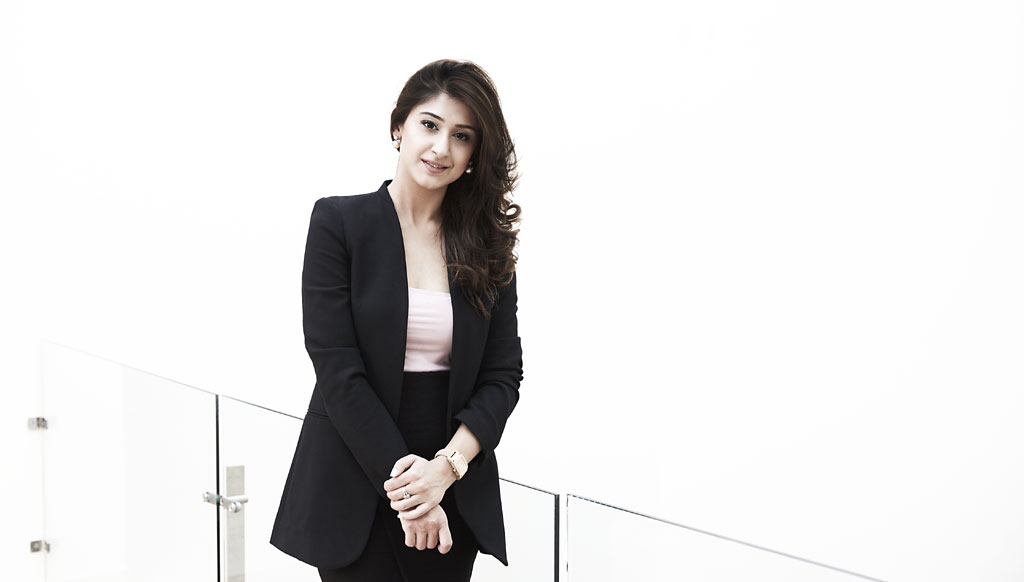 ANVITA MEHRA | The force behind Confidential Couture, India's breakthrough portal for buying and reselling pre-owned luxury goods
They are bold. They are beautiful. They are redefining the business of luxury in their own individual and inimitable ways, while paving the way forward for a new vocabulary of luxe loving, and inspiring a new generation of she-preneurs. They are our flagbearers for today, and every other day
When we come across terms like shepreneurs, boss lady and such, we might have our visually-driven imagination allow for flashes of a stern Meryl Streep from Devil Wears Prada, or those of a sweet Anne Hathaway from The Intern. Cutting through to the here and now, casting a glance around the Indian landscape, we won't have to look hard to spot our homegrown versions of successful shepreneurs, as they are out there breaking the proverbial glass ceiling, with their hot pair of heels firmly in place. These courageous and creative entrepreneurs have cut across biased attitudes to create businesses which are sustainable, scalable and set examples of identifying opportunity, taking risks and staying persistent on the course of success. While our concern is the luxury and lifestyle domain in India, we have here some inspiring names, from among the Millennial women taking the Indian startup eco-systen by storm, who have either started the next wave in the business of luxury, or who are boldly pursuing creative ambitions to create an indie-luxe way of doing fashion. In talking about them here, on Women's Day today, we raise a toast to celebrate their spirit, wishing it inspires as you read on.
Causing effective disruption in the mindset that luxury is the prerogative of only the celebrities and high income individuals, this is a business model which practices what it preaches. Founded by Anvita Mehra, Confidential Couture is considered India's pioneering online marketplace for buying and reselling carefully curated luxury goods. Addressing the aspirational Indian's love for discounted luxe products, Confidential Couture started in June 2014, arising out of Anvita's own experience where on a trip to London, a rare Louis Vuitton bag caught her fancy but carried a prohibitive price tag, but only until she spotted the same bag for half its tag price on a pre-owned luxury portal in UK. Upcycling luxury and experiencing the same thrill when buying an authenticated pre-owned piece has clearly founds its resonance in the Indian market, as Confidential Couture comes up on every list of successful luxury start-ups in India. Listing Louis Vuitton, Gucci, Michael Kors and Fendi among the top selling brands, the portal categorises products under three heads — never been used, gently used and fairly used — and fixes discounts accordingly to make for strategic buying choices. They also offer private viewing services in Delhi and Mumbai to further facilitate the process.
Looking back on the years and sharing some 'start-up' wisdom, Anvita says, "my journey so far as a female entrepreneur has been quite interesting. I started back in 2014 in an industry that was not ventured into before. I faced initial scepticism about the concept of pre-owned luxury as it was something un heard of. But I did not let any opinions or stigma come in the way of establishing my start-up which was to create a space for making luxury affordable to a larger spectrum of people. I believe that there will always be challenges and hurdles while starting something of your own and you learn a lot more from the slumps than the booms. The key is to keep your vision aligned to your end goal."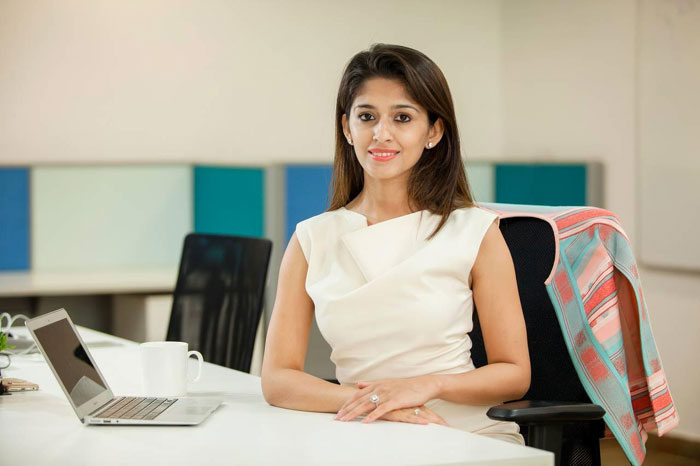 When faced with a closet full of new and branded luxury stuff, just lying around, Rashi Menda was faced with a unique problem of plenty. While thinking of what to do with this 'inventory' lying around, she came up with the idea of a c2c marketplace for pre-owned luxury and persisted with it despite initial rejections to see Zapyle taking shape as 2015 drew to a close. Attempting to find new closets to house pre-loved and pre-owned luxury sounds like a noble cause, almost, but the business logic behind the same can't be disputed as Zapyle becomes this go-to discovery platform for buying and selling fashion brands that make up the young Indian's wishlist. With their Featured Closets section, they bring their consumers a sneak peek into the closets of India's fashionistas, allowing people to also buy from there. With flash sales, previews and attractive sops for their registered clients, Zapyle is keeping the vine of luxury lovers and owners connected and flourishing. They have had Gucci, Tory Burch, Michael Kors, Louis Vuitton, Furla as the most selling brands on their platform, and have also branched out into selling new product lines from the international fashion houses, thus catering to all kinds of customers.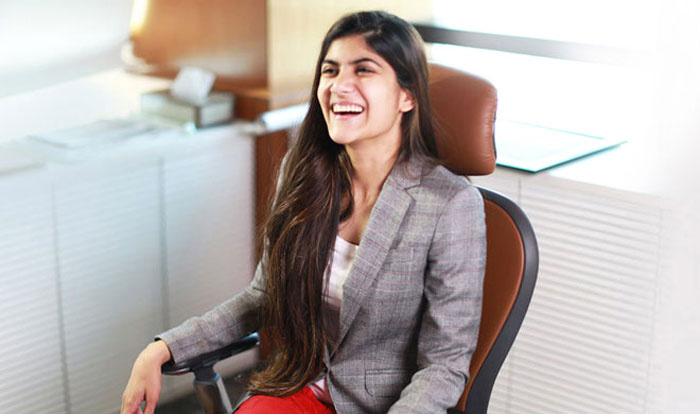 Moving on from the business of reselling designer ware to selling handcrafted luxury, we come onto CuroCarte, Ananya Birla's global e-commerce platform that will source and curate rare, hand-made lifestyle products from nine countries, including India. Their mission states their intention as "To awaken the world to the existence of high-end luxury craftsmanship by blending utility and aesthetics seamlessly. To foster an encouraging work culture for our people and involve in collaborative relationships with quintessential makers and thus, providing quality design to our customers." And while this is an innovative concept, and has already made waves since the time it went live last September, CuroCrate hosts a stellar range of products for your home, kitchen, wall décor and exclusives from countries like Thailand, Indonesia, Vietnam and India. So, the next time you wish to buy something ethnic and handmade, be it a mural or miniature painting, Bidri or blue pottery, palm leaf etchings or papier mache items, CuroCrate is your one stop destination.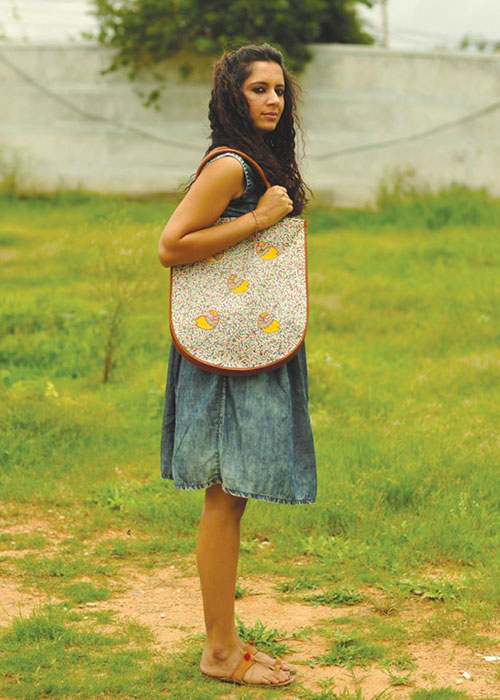 A void in the Indian market for a truly global kids-wear brand led to the inception of Milk Teeth. As a fashion graduate from NIFT and a parent, Neha Celly, the co-founder of Milk Teeth, always found that Indian kids-wear brands lacked a certain taste and weren't good enough for her daughter. The desire to see a kids-wear brand that was completely made in India, but with an international design sensibility, is what led her to start Milk teeth.
Today, when she sees Indian and International celebrities choosing Milk Teeth over a plethora of great brands, she feels "humbled and motivated to offer much more to the people who're longing for great aesthetics." And she's sure on the way as more and more celebs kids are spotted wearing Milk Teeth, from Shahid Kapur's daughter to Susan Sarandon's grand daughter. Veering towards a sustainable and handcrafted aesthetic, Milk Teeth has apparel and accessories for kids and young adults and is forming interesting tie-ups, like the recent one with Arvind Mills for a khadi-centric line.
Adding on to the above, Neha Celly shares about how she came to start as an entrepreneur – "After my daughter was born, I was still working in a corporate trying to find balance between her and a not-so-fun job. It was then that I decided to start exploring what, really, was my calling. I quit my job when she was two and after one year of working from home, I bought a small office and there's been no looking back since then. I started my company Bluehemia, which is a design company that builds brands for several retailers and mills. Milk Teeth happens to be our first in-house label.
And her very astute parting note to the aspiring she-preneurs is – "The only thing I could tell the young entrepreneurs is: start small. Taste the market and don't think of building all by yourself. Find partners and people who'll believe in you and outsource a lot. All this to save on the little resources we all have, to make it big one day."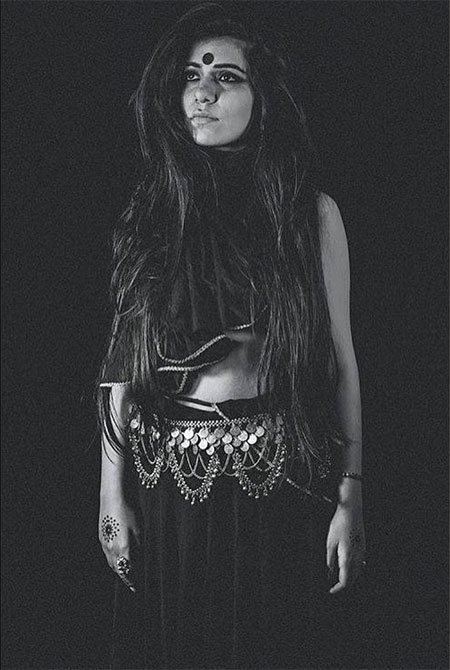 If Milk Teeth is doing indie luxe for the tiny tots, there is Banjaaran with its range of customised, handcrafted shoes, giving an indie edge to sole therapy.
Their range of shoes translate an international aesthetic using local material and crafts, taking inspiration from what surrounds an 'Indian nomad', to make a global product. Crafts like block printing, embroidery and Batik dyeing on fabric and leather, combined with excellent construction, make each shoe look like an 'artwork on your feet'. Started by Mehendee Meera Dureja, whose professed love is for the ''gypsy, nomad, and wanderer' spirit, pairs of Banjaaran are gracing the shoe shelves of many of India's style divas and are truly a cut apart. Speaking about her creative entrepreneur's journey so far, she says, "Since I had no formal training in the making of a shoe, it took a lot of time observing and learning in workshops to figure out the technical part, from materials, processes and thereon. But I applied the same process as I did to learning everything else – one step at a time. The journey so far has been eventful and full of surprises but the best moments are when you see a design – something you had imagined and illustrated on paper- materialize in front of you and when people who wear those designs feel special and believe in the brand. The idea of giving people the option to customize their own design, is what makes Banjaaran unique." And we so totally agree with that.