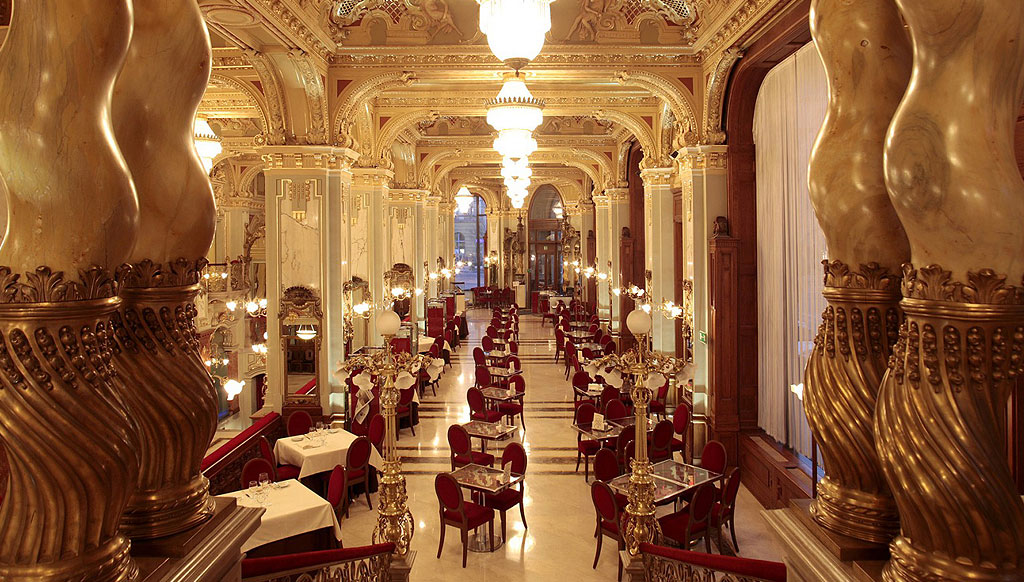 COFFEE FOR THOUGHT | Iconic cafés from around the world have been the fertile grounds for revolutionary ideas stirred over a cup of coffee
Five most beautiful cafés in the world, which used to be the 'hangouts' for the city's intellectuals in the late 19th and early 20th centuries
It's hard to believe that the chestnut-hued beverage that inspires passion, opinion and addiction is perhaps something that slips unnoticed every day by most of us. When you sip from light to dark, the taste gets ramped up in bitterness and effervescence. And that's how the alchemy of coffee works its magic. If you take your cup of java seriously, you may as well not think twice before spending anywhere between Rs 30,000-60,000 for the world's most expensive coffee cup by Deviehl, so that you wake up to nothing less than velvety greatness every morning. But coffee most certainly plays a memorable role in your travels, as true luxury involves travelling to new and extraordinary places for a great cup of coffee.
We bring you a list of five most beautiful cafés in the world, which used to be the preferred hangouts of the city's intellectuals in the late 19th and early 20th centuries. With sumptuous café interiors, Old World grandiosity and unblemished cultural heritage intact, these bistros offer a perfect balance between charm and authenticity.
Caffé Greco, Rome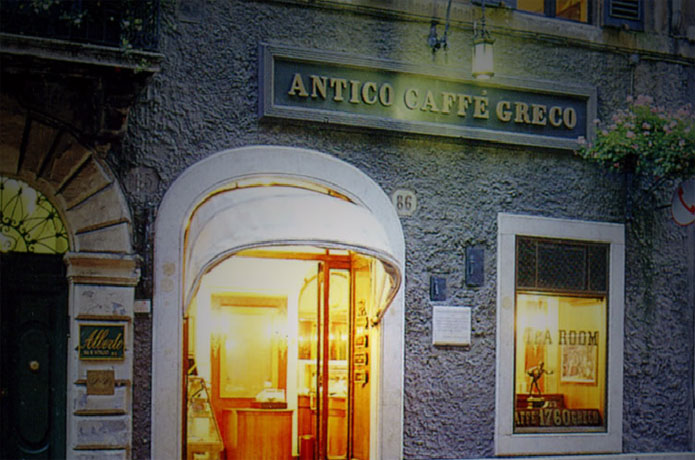 When in Rome, even if you don't know what the Romans do, make sure you are familiar with the unspoken rule of drinking coffee: cappuccino in the morning, and an espresso after a meal. Sip a caffé corretto in Rome's oldest café that's located on the city's most luxurious shopping street while watching the sun go down. The dreamy atmosphere and period furnishings inspire you to practise your new-found caffeine vocabulary where the likes of Goethe, Gogol and Keats met to exchange ideas. Stellario Baccellieri, the café's painter famous for his frescoes, can't get enough of the place. "Having at least four espressos from the tuxedo-clad servers makes my day," he says.

Anecdote has it that on the day the New York Café opened, writer Ferenc Molnar and his friends threw the keys into the Danube River to convey their desire that the remains open to all forever.

New York Café, Budapest
The city that is summed up by long and tumultuous political history has a secret in every corner. So, sipping a delectable cup of coffee along with consuming some Hungarian literary history is what takes this grand café's experience to a brand new level of elegance. Anecdote has it that on the day the New York Café opened, writer Ferenc Molnar and his friends threw the keys into the Danube River to convey their desire that the remains open to all forever. Marble columns and gilded ornaments that make up its interior are testimony to this century-old beauty's enduring charm.
Caffè Florian, Venice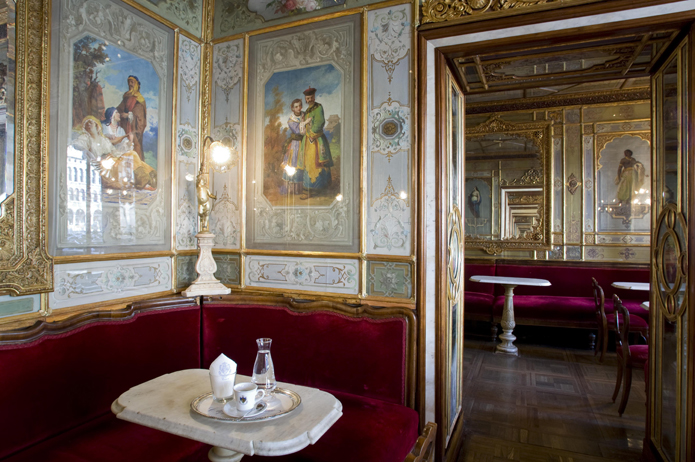 Robert De Laroche, in his book 'Florian, Venezia 1720' writes about the Venetian coffeehouse, "Sweet, but also lively; suave, yet with a sharp tang; both exciting and vital. In fact, just like coffee itself, with its Oriental origins—a plant which has become inseparably intertwined with the history of the Caffè Florian." There is no other way to describe the opulence of this café that has been the coffee temple to worshippers like Casanova, Charles Dickens, and Marcel Proust. Enter Florian through doors encrusted with heavy marble plaques, leading into the most exquisite monument ever to be erected to the glory of a Venice immortalised by Goldoni, Vivaldi, Tiepolo, Longhi, Canaletto and Guardi. The Old World charm beautifully merges with contemporary radical-chic settings, while the orchestra strikes up a tango.
Café Central, Vienna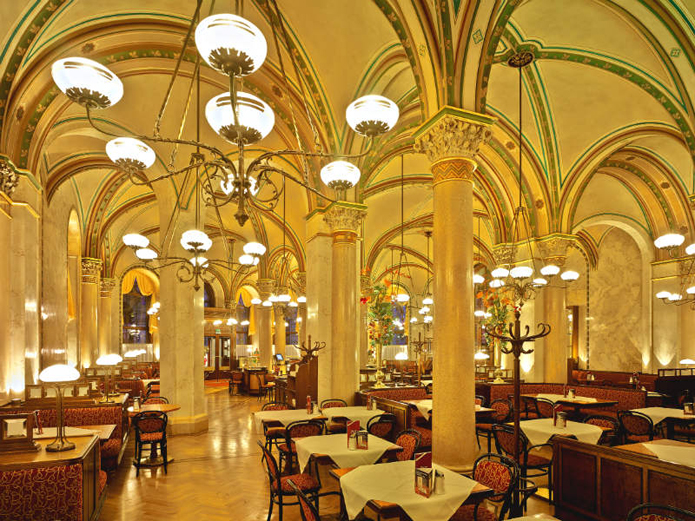 If you retrace Ethan Hawke and Julie Delpy from 'Before Sunrise' in Vienna, you will know why the coffee capital's Kaffeehäuser are not ordinary. Other than great coffee, you are sure to find a couple of things more here—soul and inspiration. Some of the world's greatest minds second our opinion about this palatial coffee house: Leon Trotsky came here to play chess, while Sigmund Freud delved deeper into his soul to answer the complex. Its impressive interior of marble pillars, arched ceilings and glittering chandeliers encouraged Peter Altenberg to spend days writing poetry and love-letters. The live classical music in the evening is complimentary!
Café de la Paix, Paris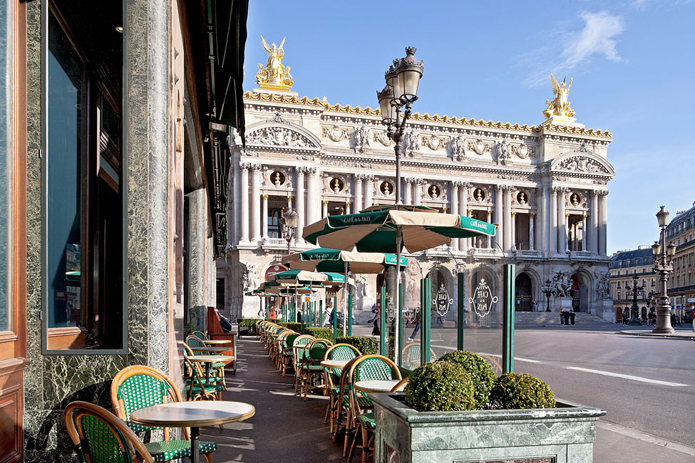 Legend has it that you are bound to run into a friend because of this café's popularity and reputation. We suggest you spend some time catching up over a cup of coffee at this French capital's most stunning café. The florid interior in an opulent Neo-Baroque style is the work of the same architect who created the famous Opera House across the street. The rococo stucco ceiling and the historic terrace bear testimony to the times when Oscar Wilde, Josephine Baker, Emile Zola, and the likes soaked in the best of times in this Belle Époque magnificence.