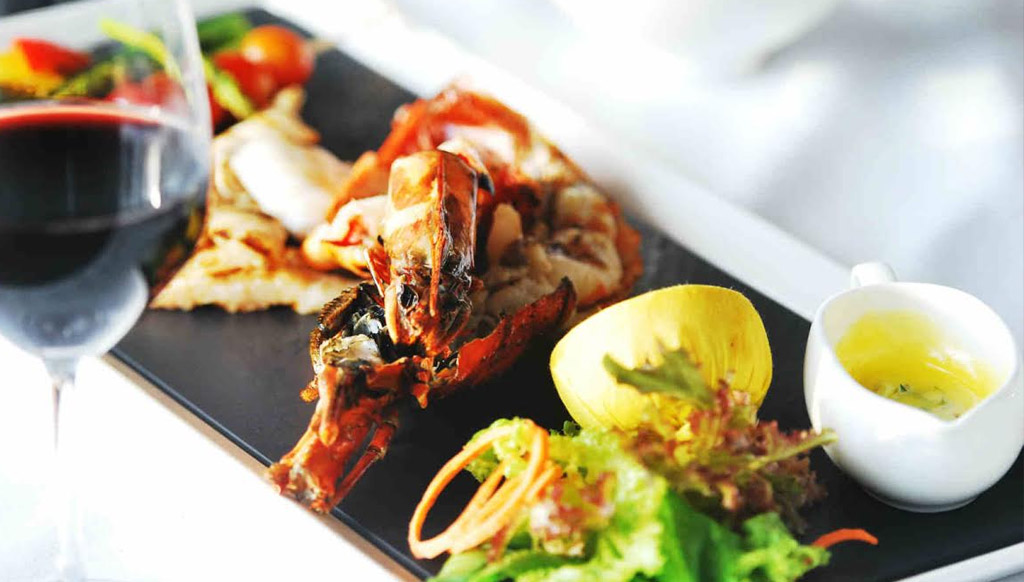 SEAFOOD PARADISE | Goa is famous for its daily haul of seafood and that is a boon for Grand Hyatt Goa's recently appointed executive Chef as he loves cooking and plating it afresh
Grand Hyatt Goa's executive Chef, Mark Anthony Long, is best described as a global nomad, albeit one wielding the spoon and spatula. His penchant for modern Australian cuisine meets his newfound love for the coastal paradise of Goa and then is born a signature Hyatt menu which features dishes bringing best of both the worlds together
With more than 29 years of experience in the culinary field, Chef Mark Anthony Long's creations reflect the freshness of modern Australian cooking with vibrant colours and distinct flavours. And now,Grand Hyatt Goa has taken him aboard as its new executive chef to spearhead the resort's culinary operations.  Originally from the United Kingdom, Chef Long started his hospitality career in 1983.  His incisive knowledge of the culinary world has taken him around the globe to work with international brands in the UK, Australia, Southeast Asia and China.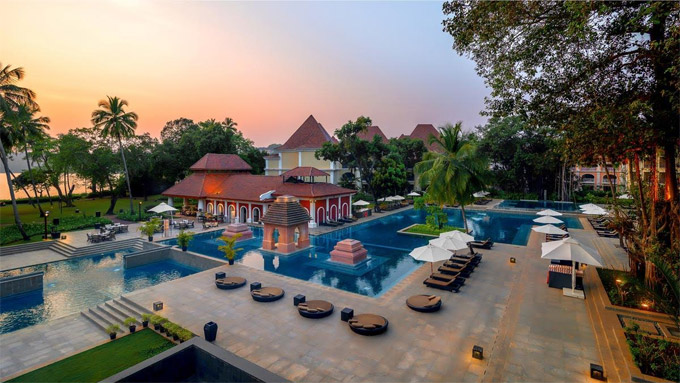 Having crafted meals for personalities such as former US Vice President Al Gore, Formula One driver Michael Schumacher and golf champion Tiger Woods, Chef Long's cooking style is defined by innovative flavours, quality ingredients and food that is fresh and fun for the palate. Chef Long's aim is to apply his knowledge of modern Australian cuisine to the best local and international ingredients available in Goa.  His vision for Grand Hyatt Goa is to take the guest dining experience to the next level by developing specialised food, service and ambience within each of the resort's restaurants.  Chef Long brings with him an unlimited talent for preparing modern Australian cuisine.  Responsible for ensuring the smooth culinary operations of the resort's seven food and beverage outlets, he will ensure his team always combines passion, innovation and fun. Chef Long believes in three important elements for delivering quality: cooking from the heart, having passion and keeping a wonderful team around him.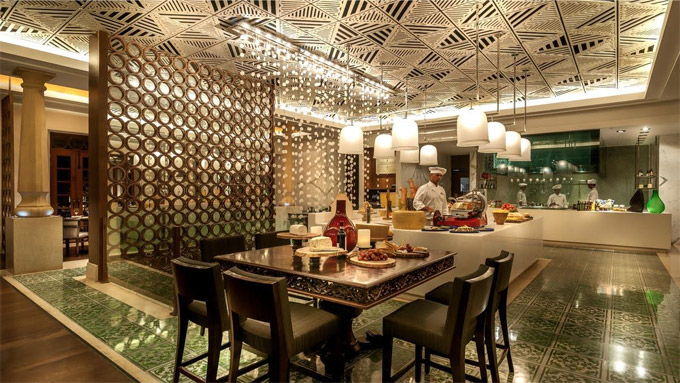 "I am very excited to be a part of the Grand Hyatt Goa family," Chef Long says.  "Goa is known to be one of the most sought after travel destinations for Indian and international tourists alike, and this is a great opportunity to understand Indian culture and explore its truly authentic hospitality." At the hotel's splendidly decorated restaurant, The Verandah, noted for its farm to table approach, the Chef's style stamp can be felt as the restaurant is a highlight for those looking for a modern menu. His contemporary and light Australian cuisine features the best of local and international products with perfect presentation methods which distinguish his signature meals, a combination of international flair and local appeal. There is also some exclusive wine tasting and exotic cheese paring to savour as Chef Long also curates the excellentCheese and Wine Table at The Verandah.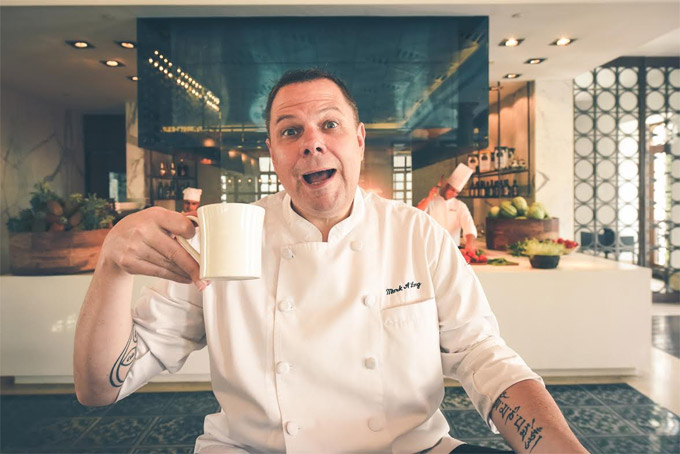 Here are some excerpts from our exclusive tête-à-tête with the Master Chef where he tell us more about his signature cooking style, dishes that he is experimenting with, and his experiences and insights from his stay so far in India. Read on:
The Luxe Café: How do you define your cooking style? What would you describe your signature cooking style as?
After being in Australia where they are doing Modern Australian food which is fresh, light, healthy and flavoursome, I find that it is now about the product as a lot of people are becoming more health conscious about what they are actually eating and where the food is coming from. So my food is light, it's very healthy and more flavoursome. Down here in Goa you get a lovely piece of fish which I do not want to smother with lots of sauces because you want to taste the fish and feel how fresh it is. I love sourcing and working with the local farmers. When I was in Australia, that's what I did, we'd only buy pineapples from one farm, we'd buy cheese from another farm and the limes from this one farm because that's all they'd produce on each of these farms which are then passionate about their one product.
If I'm using fish or a meat I really like the flavors to come in instead of overpowering them. I did a salad called Panna, using tandoori kind of spices. I just do it on the grill and add mint leaves, red onions, green chilies cherry tomatoes as salad. I try to change the food a little bit to make it more modern. Just like we use the best products from Australia, at Hyatt as well we try to source the best products from Goa to give the best ingredients on a plate to our guests. Some of my experiments have been well received like there is the Kulcha for which I make a concoction of caramelized onions, cinnamon, star anise, thyme, balsamic and brown sugar. It becomes like a jam which I put in the naan bread and crumble some blue cheese and add sesame seeds on top. So, what I'm doing is using your Indian techniques and adding my European/ Australian inflections to it. I want to make something exciting for our guest so that word-of mouth travels and the food becomes known that way. I also do a flourless chocolate chili cake which is very rich and the chili is just a hint. It's served with vanilla ice cream and a raspberry sauce.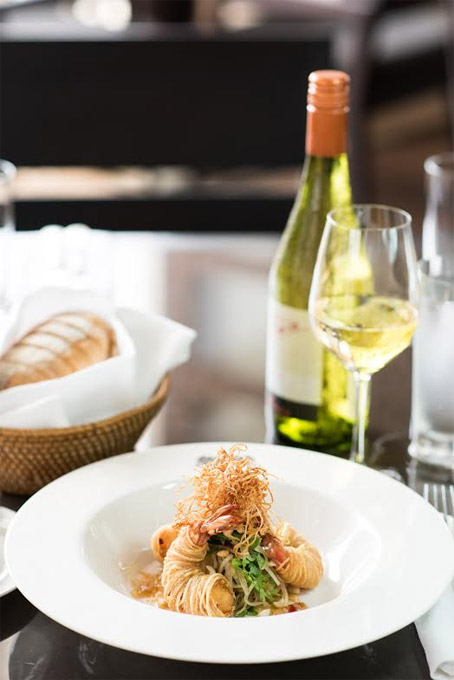 Yours is a distinct food aesthetic and you have travelled all over imbibing, one would say, from the varied cultures. Now, how do you see this fitting into the Indian food scene which is your current context in Goa?
In Goa, we're by the sea. It's relaxed. I don't think we stress a lot on being a fine dining restaurant with a lot of ceremony around it. People are on holiday here, they want to wear their shorts and come in for some great seafood and flavours in there. So one of the dishes that I do is a Green Papaya Salad but it's actually pickled. Unlike the normal one where you pickle it in the fish sauce, you do it in the lime juice, chilli, and palm sugar. Indians like the spice, so thispickling sauce gives the required zest and the fresh prawn goes with it as well. For the western touch I wrap the prawn up in a potato nest. And put it onto the salad so you get the lovely prawn with the flavours trapped into the prawn and then the green papaya salad. Everyone evolves in their eating habits and I know the guests are looking for fresh and something a little bit different. One of my other dishes that I do is where I poach the coconut with the chicken, the chilli and the lemongrass etc. Then I shred it and put it on the salad with chilli, ginger, garlic and wrap it up so that you eat it like the betel nut paan with chicken inside. It is quite interesting.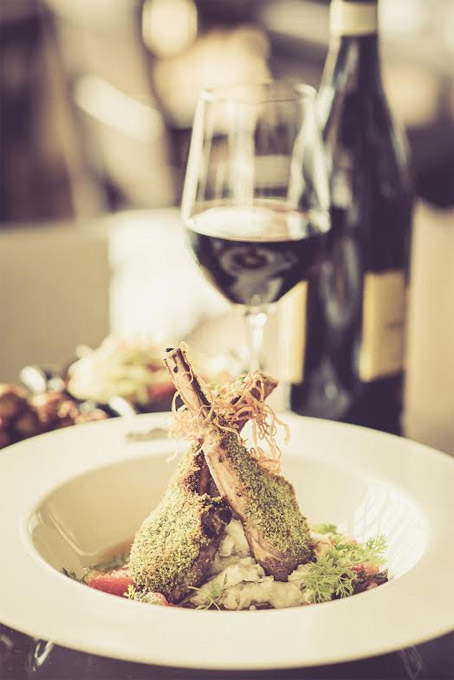 Every hotel is competing to be different. Tell us about what Grand Hyatt Goa is doing to stay ahead of the curve?
This new menu which I am planning to implement showcases my attempt to do something different and something modern. Modern Australian food has not really arrived here. I want to keep the Indian flavors and the spices, but put a contemporary fusion twist to it.  I want to be a bit different from the others to capture the audience. We are a big hotel and I want to give a signature feel to the restaurants. We have enough restaurants – Chulha [Indian], The Dining Room, the Verandah [Grill] – to allow for a lot of re-invention.
Given that the Indian palate is largely veering towards the traditional and typical, how are you trying to persuade the guests to try another authentic cuisine?
You've got to balance it. I try to take guests out of the comfort zone and encourage them to try different dishes. You will always have some guests who need their naan bread and butter chicken, but some people are open to trying new things. Initially, they wonder if beetroot and peanut butter tikka is really Indian food but once they have tasted it, they love it and can't have enough of it. The Indians are travelling a lot so they are also looking for different tastes now. Also, I think the Delhi scene has really evolved because more and more people are travelling and while you can always go back to your butter chicken but there are times when you really want to try out new things. Everyone I spoke to and asked about Delhi's best restaurant said it's Indian Accent. So the food scene is really evolving as even Indian chefs are travelling more so that they bring home back influences from authentic cuisines. I feel that the Indian food scene is going to grow a lot more and many international chefs would like to come to India and introduce Indians to different cuisines.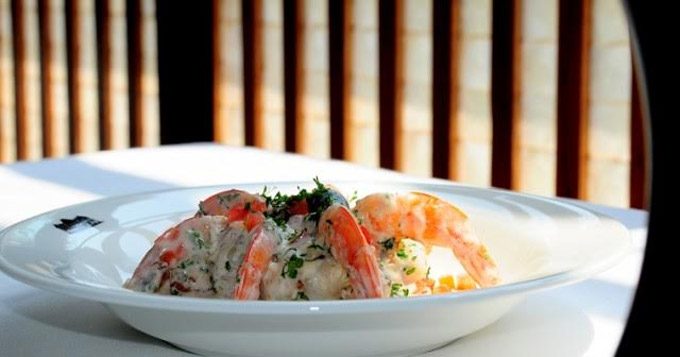 How was your experience with Tiger Woods?
It was very. It was in Australia, Lizard Island. He had finished his PGA tournaments and came to our property, and I went out to the table like I normally do. I said to him, "I am the Chef here, if you would like anything prepared specially for you, then let me know". Here's all he said – "Just call me Tiger and I really just want to have a beef burger". He's a very humble man, he was never any trouble, and just wanted home cooked food. We can travel and eat in the best restaurants in New Delhi, London, Paris, New York, but at the end of the day you want to come home to where you feel comfort in food which gives us fond memories and more.
What are the latest fine dining trends capturing your attention, or is there something else that is re-informing your cuisine and style?
What I am interested in here is that India has a few restaurants that have taken the street food typicals and reinvented them. One was the Bombay Canteen and another, the Indian Accent in Delhi. I just want to have a look at what they're doing, and how they've taken Indian food to the next level. If you go around the world, you will notice that Indians are travelling more, are seeing more and people in the food business are noticing this and changing things a little for the palette, and making it a little interesting as well. This is where I think the trend is. The molecular stuff has been ongoing and still will keep going. But, like in fashion, the staple black and the browns and the whites are always going to be stay around, through every season. So, as long as you buy the best produce, give them great service, and the ambience is correct, you will let the food speak for itself.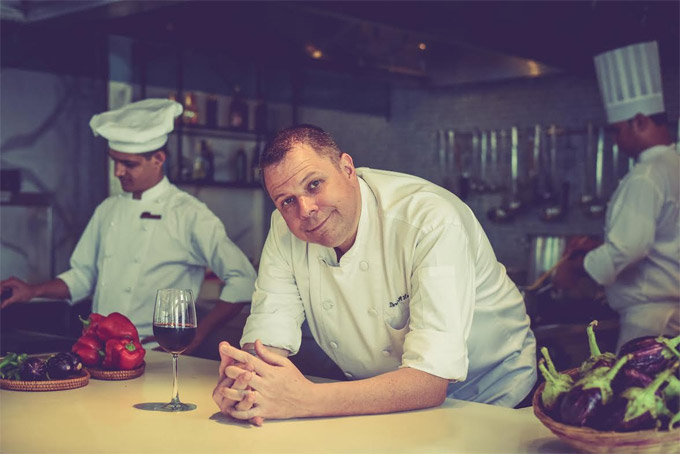 Tell us about some of your favourite restaurants in the world.
There are many great restaurants out there but I like to go to humble house like one of these places I used to go to in China. Their cooking's just very good and they use fresh food. It is called the Seafood Restaurant and run by a family. I love food not because I'm a chef but I like food that tastes good and where you get what you pay for. There are many great restaurants, many great chefs but I'm happy if my mom were to cook me a roast chicken with some roast potatoes, vegetables and you can sit down with family to eat. My wife is Singaporean Chinese and it's all about the family. You're eating not just because you need to, but it's a family affair with friends and company which makes it a whole lot nicer.