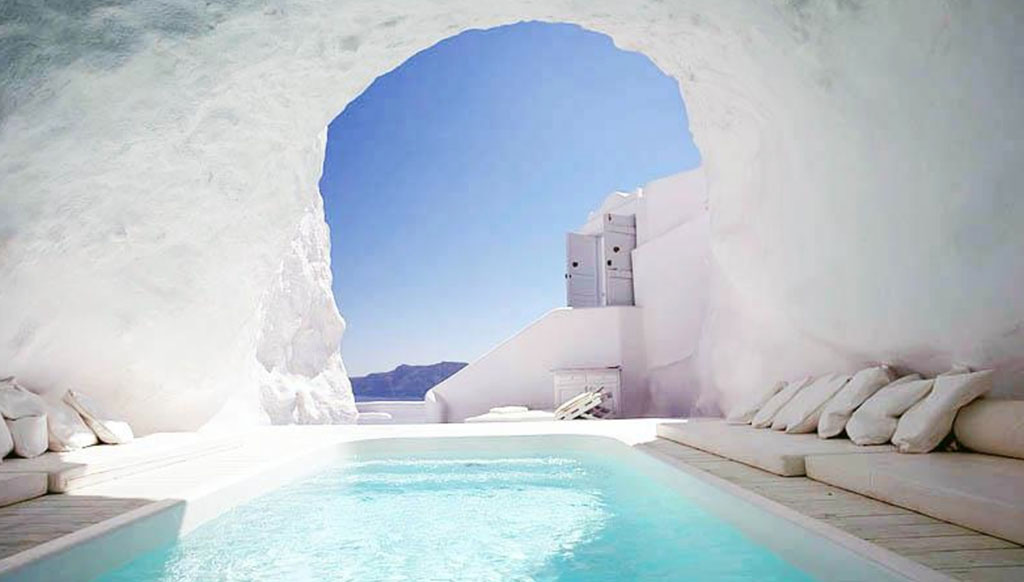 PANORAMIC PLUNGES | From cave pools carved inside caldera of Santorini to heated outdoor pools perched atop the Himalayas, and hanging tree-nest pools in Phuket, these are some of the world's most tempting plunges
A major part of any relaxing, de-stressing vacation is lounging in the pool and soaking in the bliss. And that's why we've got these handpicked stunners from across the world for your next sojourn. From natural cave pools to hanging tree-nest ones and mountain top pools offering panoramic, pristine views—we've got the best lined up here
The swimming pool is a major part of every de-stressing vacation, the languorous moments completely loosening you up and letting worries drift away. That's why resorts take great care to make their swimming pools absolutely droolworthy. We've handpicked five of the best swimming pools across the world—for their innovativeness or their sigh-inducing views, to add to your list of future sojourns.
Keemala, Phuket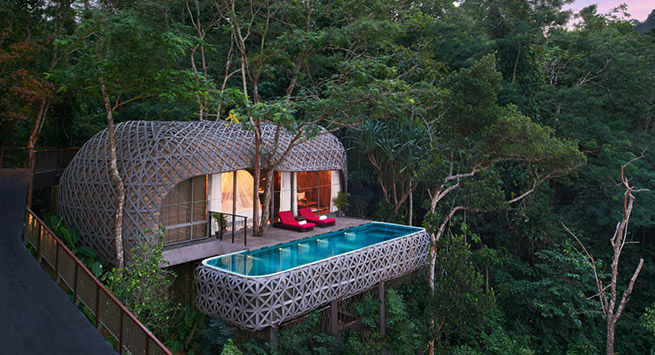 Keemala's stunning Bird's Nest Pool Villas are inspired by the Rung-Nok Clan (Nest Clan) who enjoyed an opulent life. Their craving for exclusivity resulted in the woven tangle of a birds nest design seen on the exteriors of this villa type. With their pools above the canopy and spectacular 360-degree views of the ocean, forest and mountains, this eco-friendly resort does a fabulous job of innovativeness. Nestled in glorious greenery, Keemala's pool villas are incredible architectural anomalies. This one, because of its secluded nature, could also be amongst the most romantic pools on the list.
Wildflower Hall, Shimla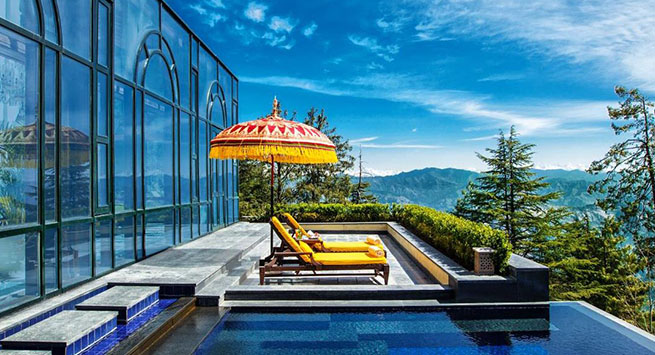 Wildflower Hall has two splendid pools: an indoor one with beautifully detailed mosaic floors and chandeliers, and an outdoor heated al fresco infinity whirlpool that overlooks range upon majestic range of the Himalayas. The outdoor one would be our pool of choice, because nothing spells serenity and indulgence like a heated pool that hangs above the Himalayas, bringing you the best of both worlds.
The Residence, Maldives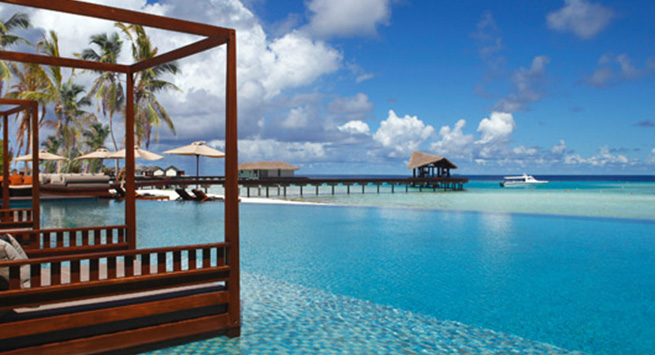 The Residence in Maldives has gone a step ahead in innovativeness and added daybeds to their infinity pools overlooking the emerald waters! Yes, we do mean submerged daybeds in the pool to just blow away your cares and let it all hang out. The resort itself is situated on Falhumaafushi, a pristine island in the Gaafu Alifu Atoll, one of the largest atolls in the world—but the submerged daybeds are sure to be an experience of a lifetime.
Katikies Hotel, Santorini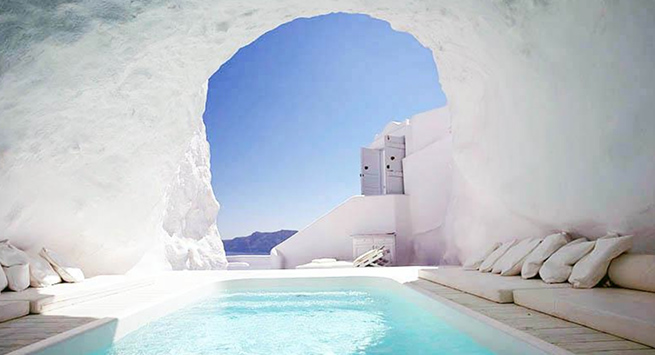 This one is our favourite by far! This hotel nestled in in one of Europe's most popular—and most heart-stoppingly beautiful— islands has an incredibly enchanting cave pool—a pool carved right into a caldera. The particular nature of architecture in Santorini, Greece has endowed the local whitewashed hotels with lots of distinctive features, cave pools being one such delight. There's also the customary infinity pool, this one situated 90 m (300 ft) above the Aegean Sea.
The Khyber Himalayan Resort & Spa, Gulmarg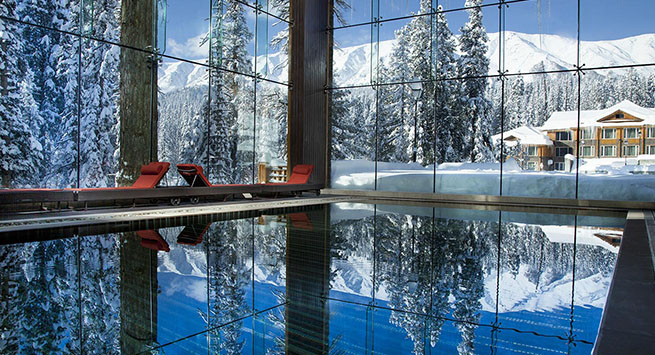 Now we're talking the Paradise of Kashmir, and Gulmarg is the place to go if you need to satiate your craving for the snow-laden Himalayas. Just one look at this pool inside the Khyber Himalayan Resort is sure to floor you, for it brings the outsides in so fully, you'd feel you were swimming in a Himalayan lake. Of course, as an added advantage, you can later head to the adjoining spa by L'Occitane for some TLC.