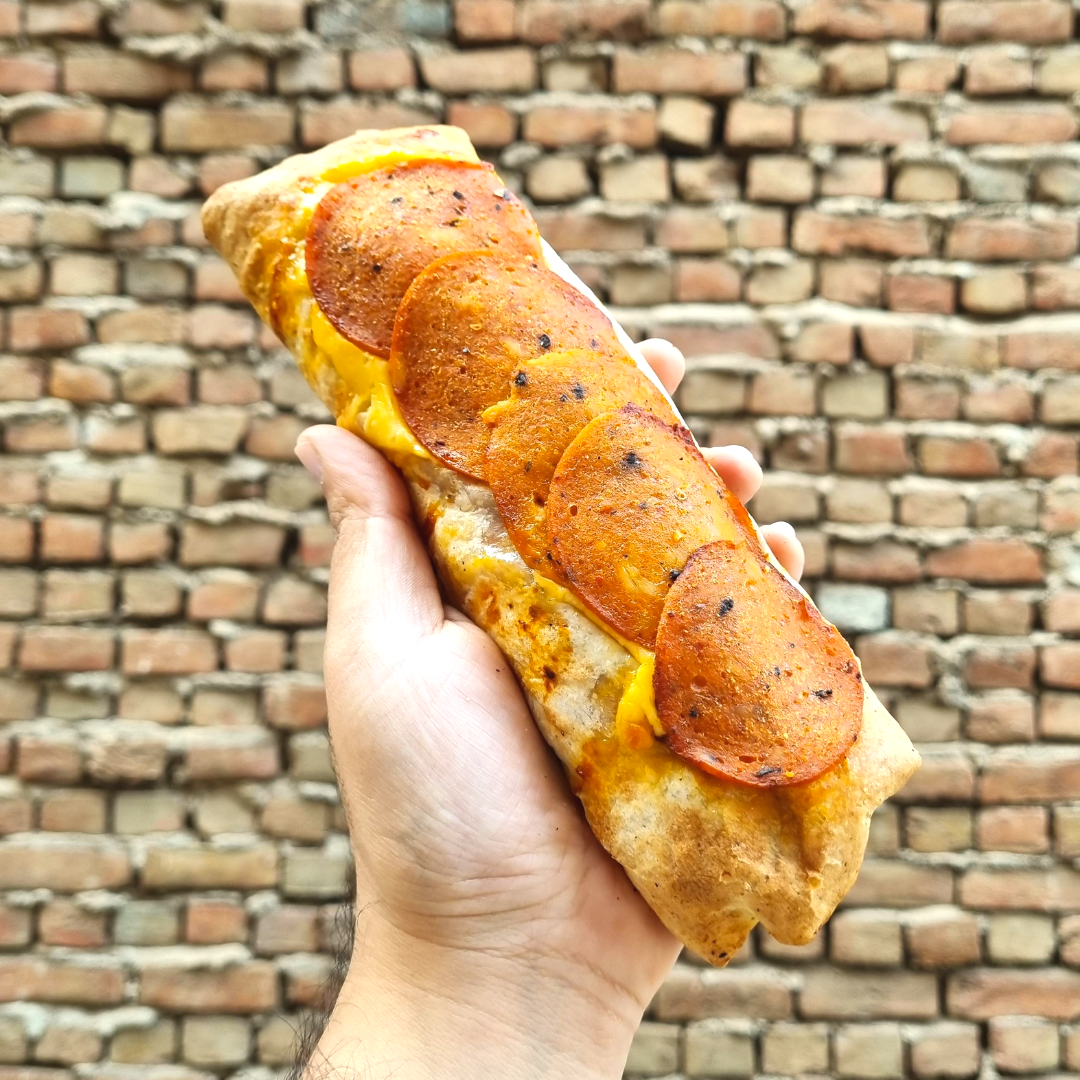 Chicken Pepperoni Pizza Fat Wrap by Fat Wrap Fat Roll
Inspired by the world with a hint of a desi tadka, that's what Fat Wrap Fat Roll is all about! A new homegrown brand specializing in juicy wraps and rolls.
Invented by Chef Fat Boi, who detests thin, floppy, and dry wraps and rolls, Fat Wrap Fat Roll is his attempt to create a range of rolls and wraps that are giant, juicy and stuffed!
Before basking in the oven's scorching heat, each wrap and roll is crowned with cheese and distinct toppings, resulting in a golden, shatteringly crispy shell, crusty cheese crust and a juicy symphony of flavours.
The menu has a vast representation of Indian flavoured rolls and worldwide flavoured wraps. Varying from full-on desi to star spangled American, from subtle Italian to spicy Southeast Asian. Some of the bestsellers include the Fattest Paneer Makhani Fat Roll, Siracha Chicken & Sweet Chilli Fat Wrap and Tandoori Mint Chicken Tikka Fat Roll.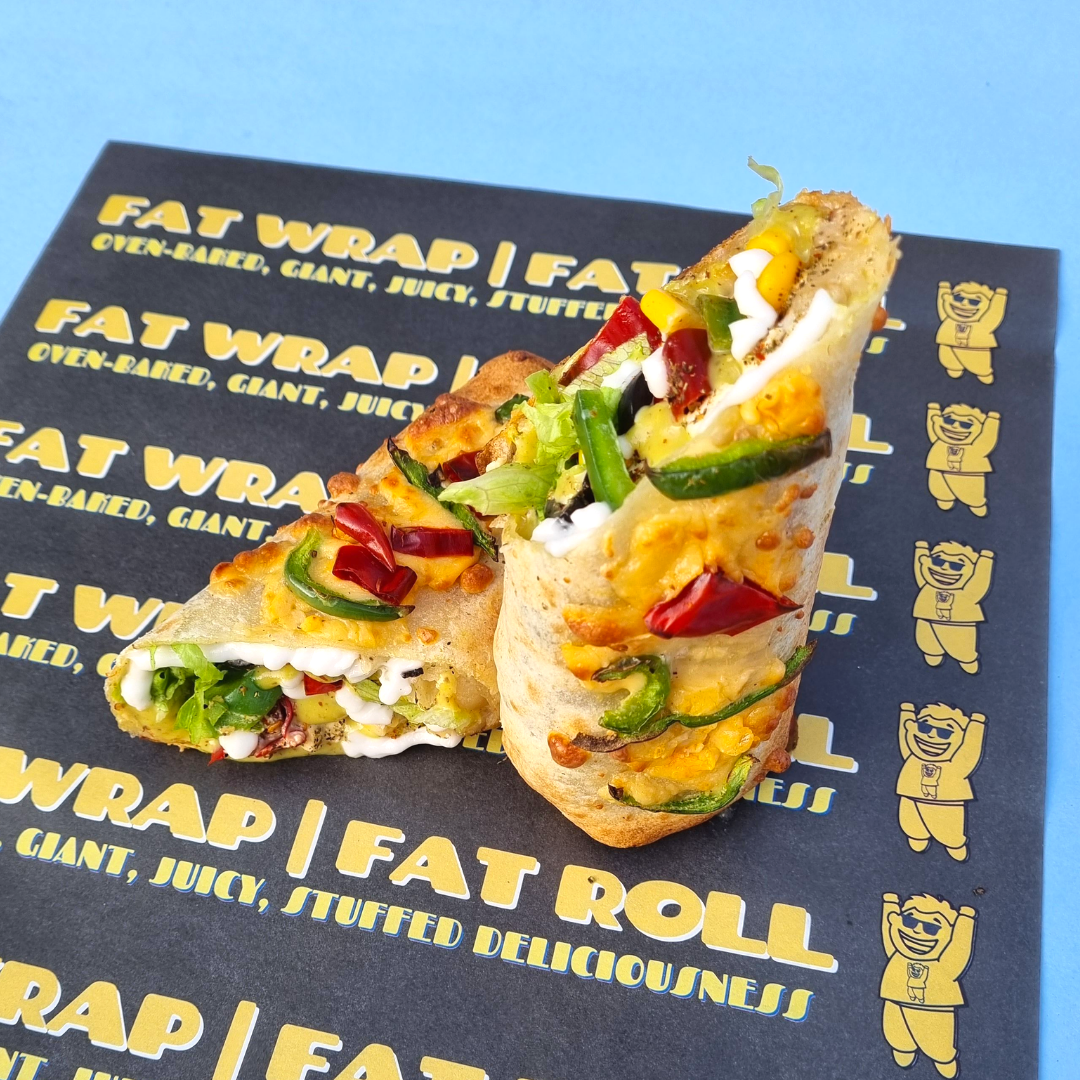 Since the innovations with Fat Wraps are endless, Fat Wrap Fat Roll will soon launch various flavours over the next few months with an innovative sides menu including a nacho bar, a french fry poutine bar and more. Fat Wrap Fat Roll is currently a delivery-only brand with 11 outlets spread across the NCR.
What we Loved?
The supersized wraps and rolls are extremely filling and stuffed with fresh ingredients, premium meats and juicy sauces and are encased in a flour tortilla.
We highly recommend its Ultimate Veggie Fat Wrap and Chicken Pepperoni Pizza Fat Wrap.