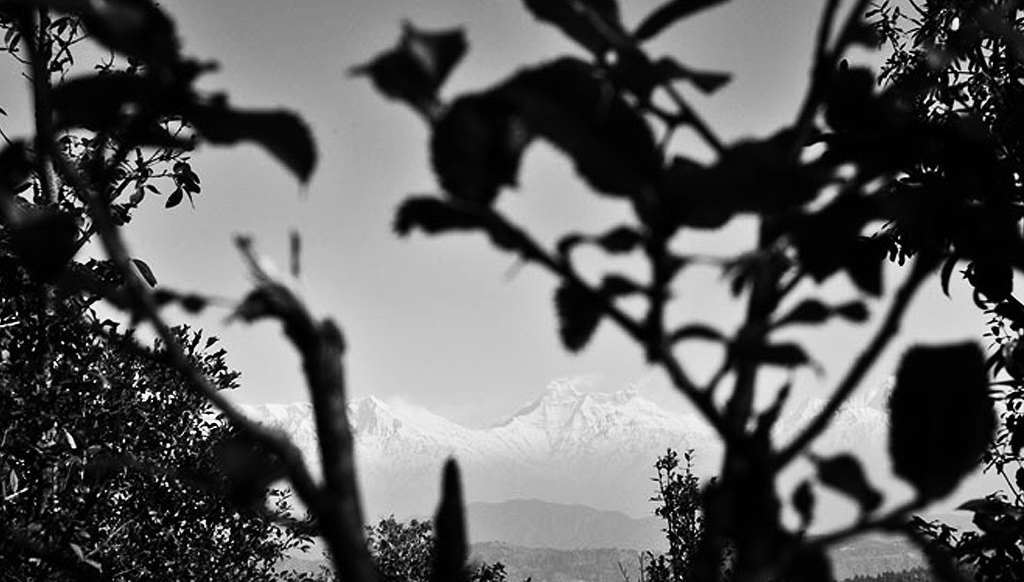 A READER'S RETREAT | From page-bound to hill-bound, The Kumaon Lit Fest will bring authors and their readers closer to words and woods
A literary retreat festival that is "not just different" but one that will strive to "make a difference", Kumaon Literary Festival 2015 is one to watch out for. The Luxe Cafe` takes immense pleasure in introducing to you the concept and creative forces behind KLF, slated to be held in October, set amidst the beautiful Kumaoni village of Dhanachuli
Kumaon Literary Festival is a uniquely conceived annual retreat literary festival which brings in the beauty of destination and the book together. A not for profit festival, Kumaon Literary Festival, or KLF, will bring the country's well-known authors, cinema and media personalities, political commentators, thought leaders and opinion makers together for a five day lit-fest to be held at the picture-book pretty Te Aroha in Dhanachuli, an enchanting little Himalayan village and in the sprawling Abbotsford estate in Nainital.
As one will hear of, this hilly region of Uttarakhand shares a special relationship with literature, perhaps as old as literature itself. This strong bond between writers, poets, dreamers and the lush green hills of Uttarakhand flourishes even today, as there have been and still are many writers who belong to this place or have made it their home.
Founded by Sumant Batra, an eminent lawyer of global repute and senior consultant to IMF, World Bank Group, museum curator and philanthropist, KLF is conceptualized & planned by a directorate comprising of distinguished personalities such as, Barkha Dutt (NDTV), Priya Kapoor (Roli Books), Anuj Bahri (Red Ink Literary Agency & Bahrisons Booksellers), Janhavi Prasada (Srijan Media) and a number of accomplished authors, poets, media personalities and thinkers of the country like Kiran Manral, Sujata Prashar, Dr. Saif Mahmood, Sudeep Sen, and Rishi Suri among others. KLF is produced by NHP Centre, a not-for-profit entity with a governing board comprising of thinkers, artists, planners, community organizers.
Conceptualized as an unusual destination event, KLF aims to be that one platform where insightful, interesting debates &discussions will be held while also allowing the participants to indulge in a host of leisure activities like performances (both cultural and culinary), picnics, jungle treks, village walks, bird watching among others. Those attending KLF can also choose to go beyond the ambit of a regular lit-fest and imbibe the eco-system which characterizes a locale such a Dhanachuli, and get to bond with children from local schools who are fond of reading and eager to meet the festival guests. An experience to unfold, KLF will invoke emotions as much as words and thoughts.
Slotted to be held from 23rd – 27th October every year, this multi-faceted festival will bring not only the intellectuals together but also Dhanachuli and its neighbouring hamlets, as it will spill over into the quaint summer homes and other retreats located in and  Dhanachuli. On the last two days, the festival will travel to Nainital, where events will be held in and around Abbotsford, a stately heritage mansion surrounded by dense oak forests. In a sense, KLF can also be seen as the first traveling literary festival in India. True to form, "KLF is an experiential festival. It is a deep dive into contemporary content but in an enjoyable, interactive and layered format", says festival-founder Sumant Batra, who is also the driving force behind art initiatives like the Chitrashala, a one-of-its-kind museum of rare vintage graphics from India dating from the middle of the nineteenth century to the end of the twentieth century located on the premises of Te Aroha.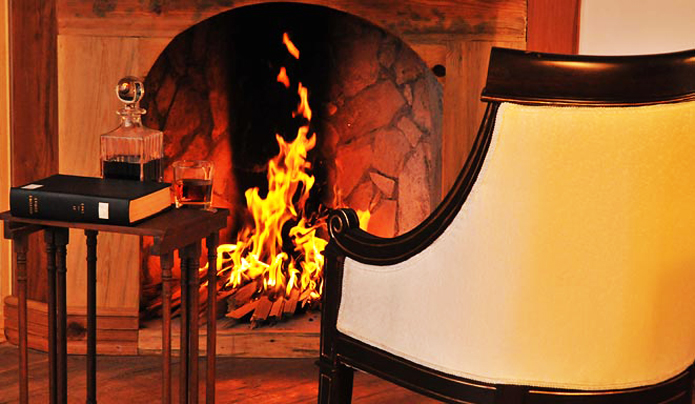 To paint a more detailed picture of Te Aroha, one has to know that this chic boutique hotel rests in the lap of the mountains of Dhanachuli, a quaint Kumaoni village in Uttarakhand. The property is a harmonious blend of traditional architecture and contemporary comforts, it retains the flavours of a colonial-style summer house. Its huge decks and terraces, antique furniture, massive glass windows with breathtaking views of the landscape and the high ceilinged lobby replete with carefully selected furniture can transport you through time to the bygone elegance of the colonial era.
This is to heralding KLF as a welcome highlight on the littérateur's calendar with these wise words –
Kiran Manral (journalist, author, blogger and winner of Women Achievers award by Young Environmentalists Group in 2013) says,


As authors we tend to be solitary creatures, working in our ivory towers, or in my case, my little attic, barely venturing out and meeting people unless essential

Therefore, for her, " KLF is an unparalleled opportunity to interact with a wide spectrum of very talented writers, creative people and intellectuals from within India and abroad, across disciplines and genres, to open myself to learning, to seeking, to soak in debates and discussions, thrive in the cross ferment of ideas and thoughts, and return enriched by the experience."
Janhavi Prasada (journalist & author, founder of Srijan Media) says, "Imagine if Mahatma Gandhi had access to media and communications back in the days like we do today what a mind blowing impact would his on-ground freedom struggle movement have all over the world! KLF is that very literary on-ground movement that will have an impact not only in Kumaon but the world over at a click of a button. Millions will be able to participate, listen live, question and engage in the first ever online festival of India. The wonder of our times is that we live two lives one is the three dimensional world and the other is the virtual world – where the sky is the limit. You can share, learn, be what you want to be and move on from that experience to another. KLF is that platform for the free minds. Having my ancestral roots in Kumaon since the last 150 years I firmly believe that KLF is the platform to revive Kumaoni literature back into the mainstream as a few decades back."
Dr. Saif Mahmood (poet, translator, blogger, lawyer & founder of SAALARC) says, "I survive on literature and I breathe poetry. A Chinese scholar had said that when you write in prose, you cook the rice. When you write poetry, you turn rice into rice wine. That is what we are trying to do at KLF and that is how KLF promises to be different. We won't just cook rice. We will create a literary cocktail that will intoxicate sublimely beyond explanation. This is what makes KLF special for me."
(The Luxe Café is glad to be associating with KLF 2015 as the festival's digital curator & partner)