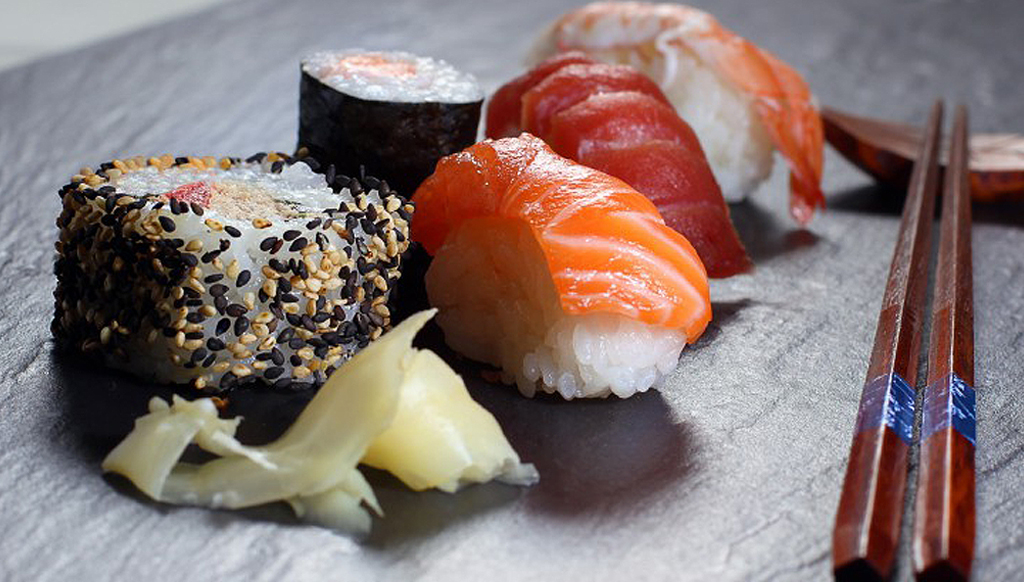 ART MEETS TASTE | Savour the best Japanese food in India with a variety of authentic offerings
From a Sushi menu, you are  spoilt for choice picking between delicacies with lilting names like Hosomaki, Urumaki, Ishiyak
If you are planning to try sushi, a few words of caution first—it is not what the Japanese eat on regular basis. However, the sheer experience of eating sushi is entertainment at its best where one can sip Saki (rice wine) and 'aah' over the skilled chefs who dice, slice, roll and tuck flavourful tuna, salmon, eel, veggies etc. into flavourful concoctions. In Japan, Tokyo's fast food Izakaya's are buzzy, yummy and pocket-friendly bars that serve food and follow a formula of an open counter where the chefs' work.
From a Sushi menu, one can pick Hosomaki (traditional sushi rolls with seaweed (Nori) on the outside) rolled with a variety of fillings. The Salmon Roll, Prawn Roll and Spicy Tuna Roll make for the perfect options to sample this delicious treat. The vegetarians too have many choices with the pickled radish roll, shitake mushroom roll and cucumber and avocado roll. The Uramaki which is believed to have originated in America is prepared by rolling the rice inside out. The more popular rolls like the California roll, the Philadelphia roll and the Prawn Tempura roll are all featured on menus of most Japanese restaurants here, and are an inviting yet not-original-Japanese options as these are prepared with fish that are well-done.  The Uramaki menu features veg options like the Midori, a heady mix of asparagus, cucumber and avocado.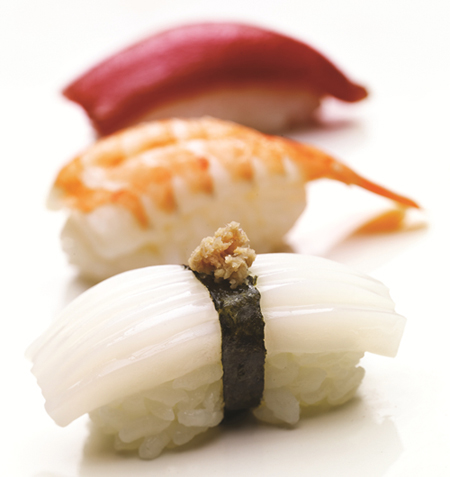 Celebrated Korean chef Akira Back whose celebrity clientele includes Taylor Swift and Eva Longoria, at his restaurant at the JW Marriott in Delhi has created dishes such as, Tuna Pizza, seared Foie gras and wasabi pepper tenderloin. Chef Vikramjit Roy at the Pan Asian in ITC Chennai has worked on creating food that his patrons can connect with without compromising on authenticity. It's hard to go wrong at Megu at The Leela Palace in Delhi—fresh sushi and sashimi, tempura delivered to your table crackling and wagyu that melts in your mouth like butter. Another highlight includes the Ishiyaki where bite-sized meat or fish is cooked on Lava stones from Mt Fuji.
Katsuya Honda, leading chef at En's, which overlooks the stunning Qutub Minar in Delhi, has over a 15 year experience in Japanese Washoku food, an art that has been awarded UNESCO Heritage Status. The menu bears witness of the rich epicurean roots of Japan, breaking down the diverse styles that highlight Japanese people and their culture. Sakura at the Nikko Hotel in the capital has adopted a new look as well as a new menu by celebrated Japanese Master Chef Tetsu Akahira. How's that for starters!