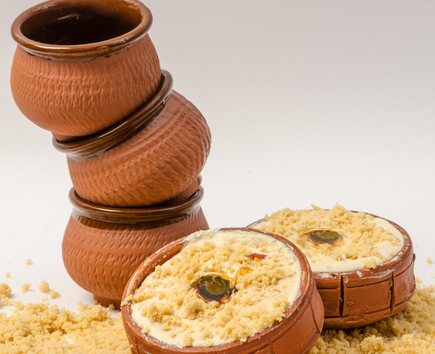 If you're also one of those with an unsatiable craving for all things sweet, then you'll always be on a look out for the most drool-worthy desserts to satisfy your cravings.
Here are our top pics of the most popular desserts of 2022. From quick treats to indulgent afters get ready to swoop your spoons out and dig in.
1. Sea Salt Macaron, Le15
Le15 Patisserie was started in 2010 by Chef Pooja Dhingra with the idea of bringing a little bit of Paris to India. French macarons have been their specialty for 12 years now. In a classic sea salt Macaron, fine dark chocolate sea salt ganache is sandwiched between a white shell dusted with cocoa powder. Yummy on-the-go treat!
2. Cocoa Misu, Cocoa Cellar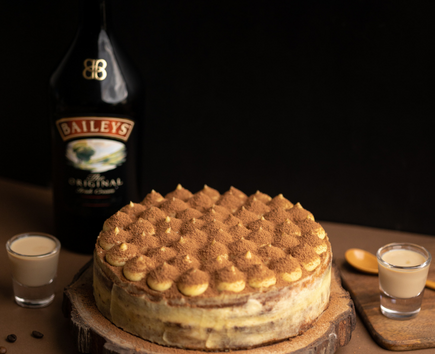 How would you like to reach for a liqueur-imbued tiramisu next time you finish your meal? The Cocoa Cellar cloud bakery is famous for its scrumptious alcohol-infused sweet treats. The Cocoamisu is a classic tiramisu laced with espresso and a ganache shot of Bailey's, assuring that the experience is wholesome leaving the sweet warm sensation lingering in the mouth for a little while. An absolute bliss. It's impeccable menu has been designed and created by Devashree who has trained at Le Cordon Bleu in Sydney, Australia.
3. Nalen Gur Ice Cream, Pabrai's Fresh Naturelle Ice Creams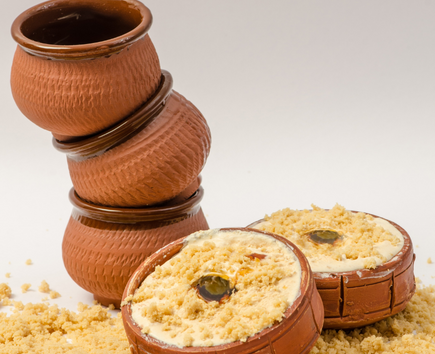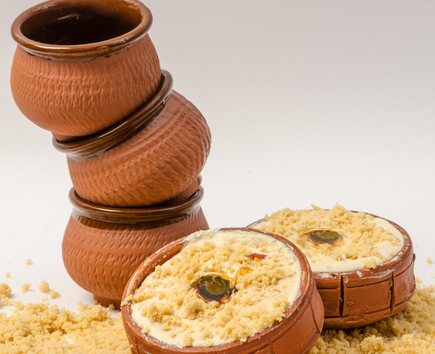 Does adding the natural sweetener gur (jaggery) to your ice-cream make your mouth water? When the gur goes one notch up and becomes date palm jaggery, you'd know you have in hand an indispensable sweet Bengali specialty. The inventor of the Nalen Gur flavour has managed to create a buzz in the whole of Kolkata made with date palm jaggery found only in Bengal in the world. Pabrai's ice cream, known for its exotic and exclusive range of ice creams with a range of natural flavours, is also celebrated for the fruit ice creams it makes from fresh fruits only when the fruit is in season. No canned or preserved fruit pulp is used.
4. Choco Chip Brownie, Theobrama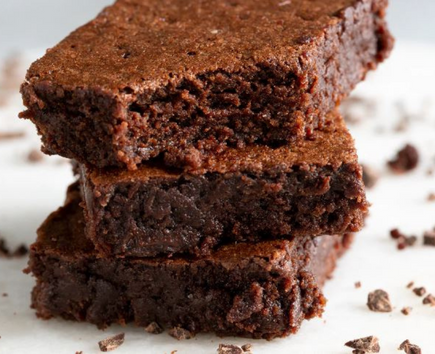 Theobroma means 'Food of the Gods' in Greek, and literally so, this is one of the most famous bakeries the metropolitan cities. They offer a range of treats that include brownies, cakes, desserts, chocolates, bread, and savouries. The classic Choco Chip Brownie is a gooey chocolate brownie loaded with dark chocolate chips. It is a dense fudgy brownie made with pure couverture chocolate, that will simply melt in your mouth. This dense fudgy brownie with the perfect crackling top is the ultimate chocolaty treat.
5. J'Adore Cake, La Folie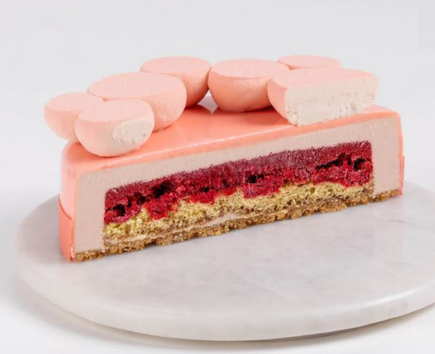 In its pursuit to showcase the most authentic expression of real chocolate, La Folie has embarked on a journey to create chocolate from its origin – the bean. The J'Adore cake is one of the finest and well, most adorable, cakes La Folie has to offer. No wonder it is also their bestselling. It is made with layers of Lemon streusel, berry compote, strawberry cream cheese ganache mousse with a light lemon vanilla genoise.