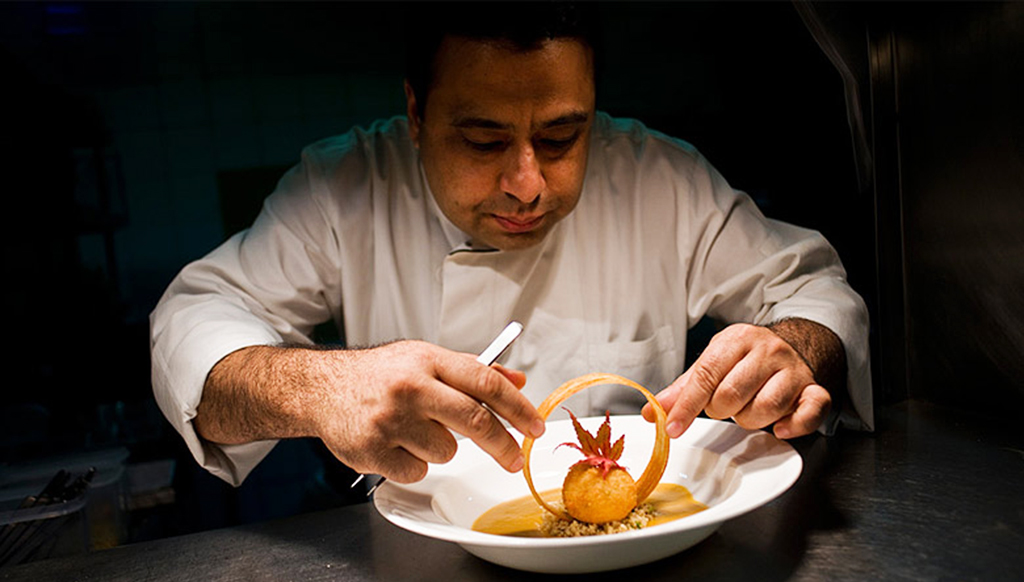 GLOBAL DESI GOES GLOBAL | Manish Mehrotra, the chef behind Indian Accent's path-breaking contemporary Indian menu
Manish Mehrotra's Indian Accent is all set to go international. The Fine dining chain by one of India's most exciting modern chefs shall open its second outlet at the Le Parker Meridien, 56th St, New York
This ends a two year search for the right space, said Rohit Khattar of Old World Hospitality, adding that the beautiful hotel will be home to Indian Accent "later this year".
A pioneer in innovative contemporary Indian cuisine, including the popular Mishti Doi Cannoli, Mehrotra's award-winning restaurant will be placed right alongside the hotel's premium in-house restaurants – serving the flavours and traditions of 'Indian food for the twenty first century'!
So the next time you're in need of some food-therapy in NYC, you know exactly where to head.