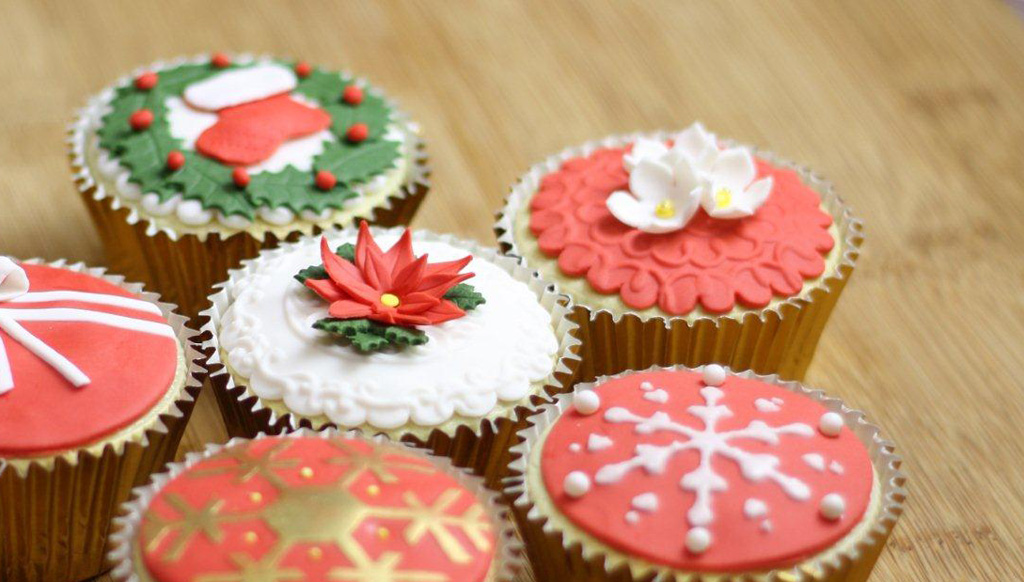 SWEET SIN | Make merry this season with the best in bakeries
In a market with mushrooming numbers of internationally trained home bakers, couture cake studios and cute patisseries round the corner, there are some establishments which stand out given their long standing commitment to quality
and quirky sweet treats
Having a sweet tooth is like having a weak spot these days, like a chink in your armour, otherwise fortified by all the calorie-counted fancy dabba and diet wallahs grabbing both web and mind space. But giving them stiff competition are the glistening, gleaming glass cases with a tempting array of cupcakes, croissants and cookies calling out to the wide-eyed child in each of one of us. Bakeries and patisseries, traditionally, have been a stronghold of our civilisation by offering us, mere mortals, a chance to soak in the thick, buttery fumes of bread in the oven, to sink into the taste of a sinfully rich cake, escaping momentarily into a wonderland where all is set and sweet. So, here we are, paying tribute to the bastions of the bakery-world in Delhi, places which have become 'establishments' and those which are on their way to becoming one soon.
La Baguette, the French pastry shop at The Imperial in Delhi, has a picturesque view and some impassioned baking happening which produces a delectable range of gateaux, breads, chocolates, sunrise and teatime eats. The Chef at La Baguette is known for his attention to detail as is apparent with the thoughtfully crafted pastries, cakes, and the traditional Napoleon pastry with artistic designs, all very rich in taste, thanks to the ingredients imported from overseas.Innovating to add variety, they also have an exclusive range of West-Asian pastries, patties, homemade ice-creams and exquisite chocolate showpieces. The bakery-patisserie is also known for its festive hampers which have handpicked eats, gourmet faves and signature souvenirs.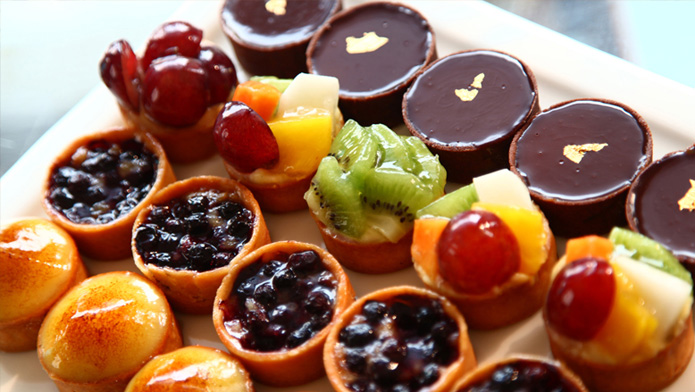 Another time-honoured Delhi tradition is having high-tea at the Ye Old Bakeryat Claridges, which is among the city's oldest five star patisseries. Known for its signature dishes like bitter chocolate cake and corn pudding, Ye Old Bakery also boasts of freshly baked breads, cookies, cakes as well as pastries, chocolates and savouries – all baked with love and gobbled up with ease by the ever-present throng of people. This bakery is also where you can indulge your seasonal craving for the Christmas puddings, ubiquitous chocolate Santa, traditional Yule log, Christmas cookies while fetching your Christmas goody hampers to gift.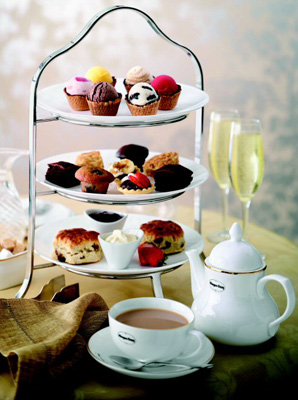 Going on a slightly more exotic tangent is The Daily Treats at the Westin in Gurgaon where you can savour their trademark pumpkin cake with black pepper, blueberry sweetbread torte with five spice, and minced fruit tart.The pastry chefs at Daily Treats are also taking the custom cake tradition a notch further. So, even as you have relished the bespoke cake service from The Gourmet Shop at ITC Maurya or even tried Sucre` cake studio, you would be in for a delightful time getting a couture cake done with some help from their'Treats Cake Album'.Speaking about this offering, Sanjay Sharma, Complex General Manager, The Westin Gurgaon and The Westin Sohna Resort says"The endeavour of this specialty offering is to produce cakes worth remembering just like the priceless memories an occasion hold for our patrons."
And if now we come to the matter of the oft-feted bakery, there is no other than Sidewalk at Hyatt Regency. It has won the prestigious Times Food Award in the category of Best Confectionary in 2012 and 2013 as well.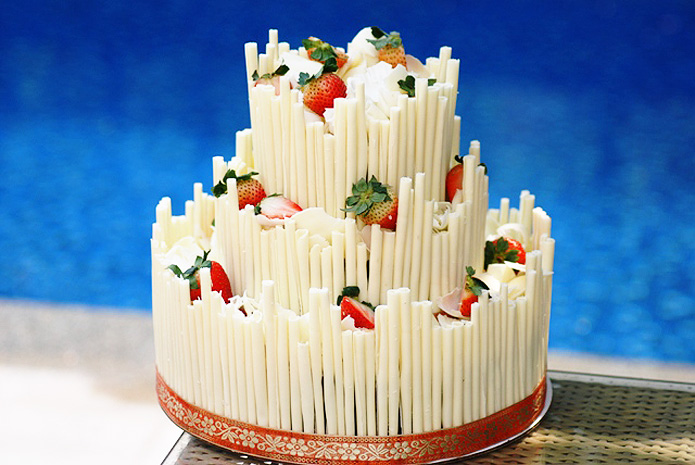 A European style bakery with premium delicatessen, like hand-crafted breads, tarts, savouries, artisanal pastries, pralines and truffles, it is the creative den of pastry chef DevenderBungla who has been with Hyatt since 1982.His forte isplaying with taste and texture using a wide variety of flavours and the results are to relish. While one can relish fresh organic strawberries at Sidewalk, one can also pick from their range of celebratory hampers with goodies for gifting at Christmas.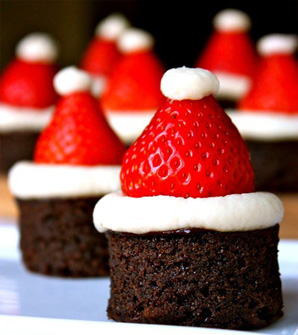 With the above being iconic bakeries and patisseries at luxury hotels, there are also stand-alone boutiques for artisanal and high-quality desserts and savouries. While the average South Delhi connoisseur has had his fill of sumptuous cakes at Elma's, the high-tea at L'Opera is also on his list of things to do on a Saturday evening. From the inimitable red velvet cake at Elma's to the fruit Danish at L'Opera, one is spoilt for choice. Adding to this list is Shirani Mehta's Maison de Desserts in Hauz Khas Village Market where one can splurge on international varieties of cakes, gourmet desserts and tea-time petit fours. The pavlovahere is a stellar creation and the meringues and macaroons will have one swooning, what with high-quality ingredients imported from London having gone into their creation. The Victorian sandwich cake is testimony to Shirani's time spent in London and at Wilton, and will give you the reason to revisit.
Bakery chef Marcus at the Swiss Gourmessa is also your go-to man if you are looking at breads and buns, pastries and tortes, cakes and cookies made with all imported ingredients and ready-to-be-catered.
Swiss Gourmessa is a labour of love by Patricia Beerli, a Swiss citizen who made India her home a few years ago, whose search for gourmet bread led her to opening a bakery where the mille-feuilles and meringues are perfect recipes to spread some love and cheer around.
With the above names and destinations adding up to form a veritable best-bakeries-map of Delhi, you know the nearest place to head to should you be having a bad day or just a very sharp sweet tooth!