BEASTLY ALLURE | A hardtop version of Rezvani's two seater roadster, the Beast Alpha is heavier by 150 kg and pumps out 500bhp with a 3.2 second sprint
The Rezvani Beast Alpha is a truly magnificent denizen of the road, and features a removable Targa-style top along with visually arresting 'SideWinder' slide doors, and pumps up 500bhp of positively brute power. Behold the Alpha among Beasts
Among the breed of sleek and jawdroppingly stylish denizens of the road, here's one that's truly eye-catching: the Rezvani Beast Alpha, unveiled last month by California-based supercar builder Rezvani. A hardtop version of their two-seat roadster Beast, the Beast Alpha comes with a removable Targa-style top.
What's the most arresting feature, visually speaking, of the positively seductive Beast Alpha are its unique 'SideWinder' doors that swing out and slide forward, subverting the vertical-opening wing feature of your previous favourite supercar.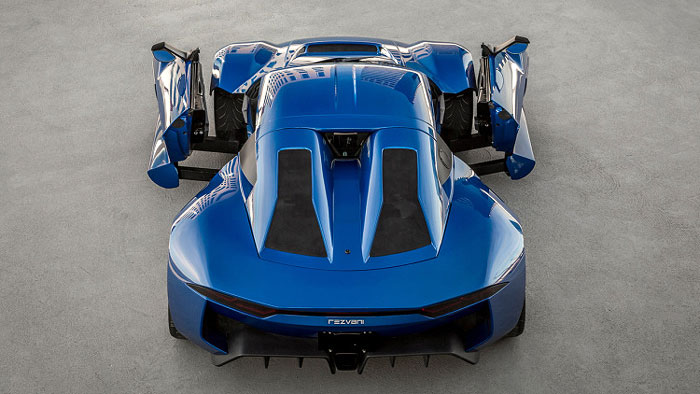 On the outside, the fascia is quite the same as the standard Beast. But the Beast Alpha makes use of Lotus-derived aluminium monocoque chassis, instead of the Ariel Atom underpinnings of the Beast. Even with the lightweight 19-inch forged alloy wheels, the Alpha is heavier by 150kg than the Beast, as it tips the weight of 884kg. The Alpha uses the same 2.4-liter K24 four-cylinder engine from Honda as the Beast, however, the Beast uses a Rotrex supercharger, whereas the Alpha is turbocharged with intercooler and pumps out 500bhp. With a 6-Speed manual or the optional sequential automatic transmission, the Beast Alpha can do a 0-100kmph sprint in 3.2 seconds before hitting a top speed of 280kmph. Ironically though, this is still slower than the 2.7second sprint of the standard Beast.
The interiors are polished and relatively bare, with an Alcantara and leather finish. The instrument cluster stacks an LCD screen, like the ones you would usually find in a race car, along with a drive mode selector. Air conditioning and airbags come as standard in the Beast Alpha. There are optional carbon fibre fitments for the interior as well. Also, present in the infotainment system is Apple CarPlay and Android Auto.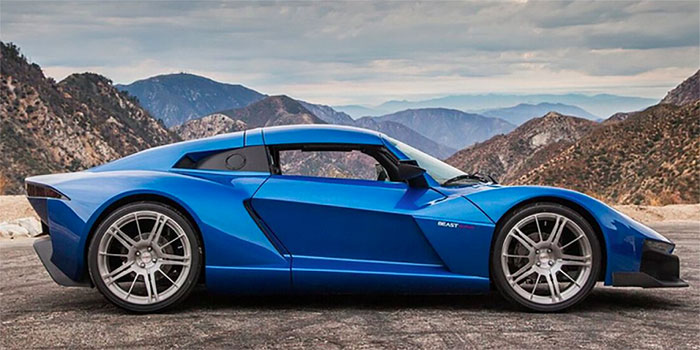 The shift lights on the instrument cluster can be pre-programmed according to the driver's needs to shift for maximum engine horsepower and torque bands. The Beast Alpha also has an economy driving mode.
The Beast Alpha is quite decidedly the beast of choice for those wishing to stand out amid the host of Lamborghinis and Ferraris. Rezvani says they are also working on introducing eco-friendly fuel choices, which makes it even better, we say.
But if you're beginning to think this Beast is too hot to handle, fear not, there's a less powerful and tamed 300bhp version on its way. As for the price of the Alpha, you'd have to shell out upwards of $200,000 (approx.  Rs 1.35 crore). Nothing too much for a splendid beast with raw, brute power!