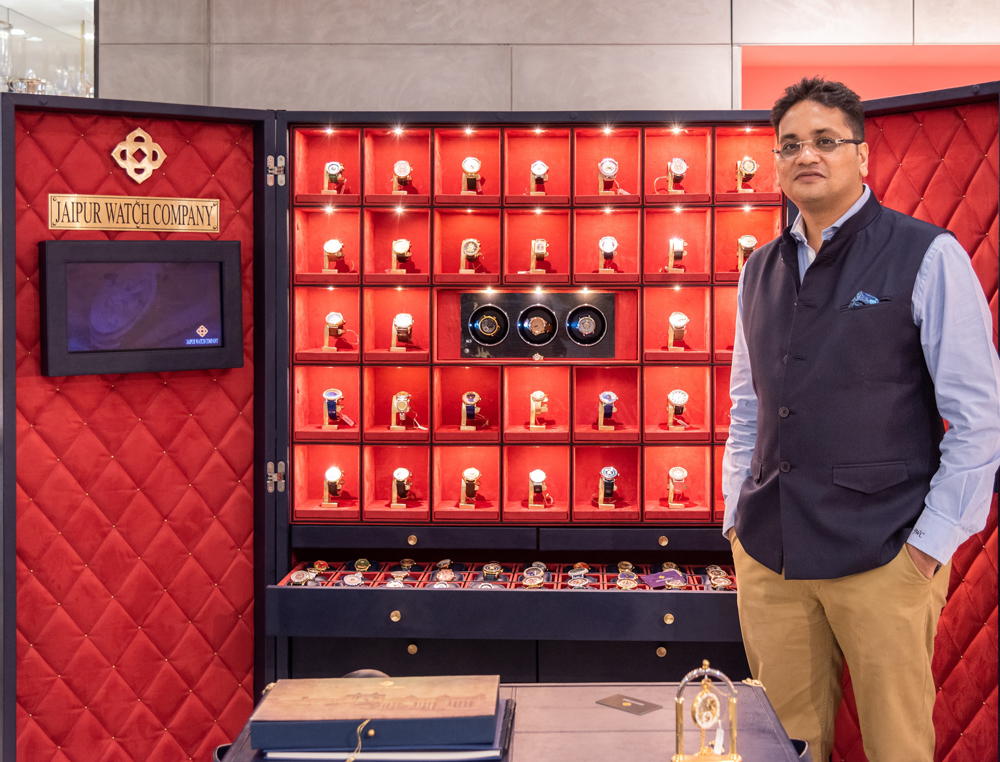 Jaipur watch Company, India's bespoke watch company has been manufacturing watches since 2013.  Designed in Jaipur and manufactured in Bangaluru, the company makes a range of custom made watches incorporating Pre-British Era coins. The Luxe Café caught up with its founder, Gaurav Mehta to know about brands vision, expansion and more. Excerpts:
Tell us about Jaipur Watch Company's latest collection?
This pandemic has pushed our creative buttons further and we have come up with some distinctive experiences for our customers. Our latest collection includes the embossed timepiece. These watches have dials that can be embossed with practically anything the customer can think of—picture of a loved one, a celebrity, deity, objects or memorabilia that is dear to them.
We have recently launched a limited edition watch the 'Jump Hour Watch', a unique timepiece that has an "hour window" instead of the "hour hand". Unlike the traditional watch, here the hour hand is replaced with a disc behind a tiny window placed right on top of the dial that 'jumps' to indicate the hour accurately when the minute hand touches 12 (60 minutes).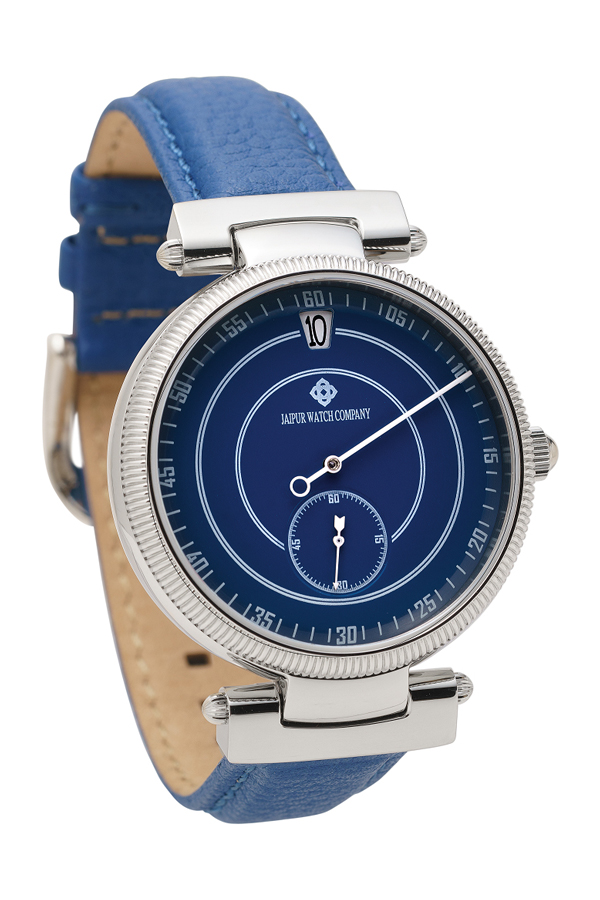 How has business changed post pandemic?
We started in 2013 and worked our way up. We were selling about 1700 units per year till the pandemic hit. Post pandemic, sales were completely disrupted, and we have to sit back and re-strategize.
Business has changed. With the world living online, digital is the way forward.
One thing that has stayed constant in my business, since we are majorly into customizing watches is collecting and understanding customer data. It helps us define the product better and keep our customers happy.
What are the steps you have taken to keep your brand ethos intact in such times?
Digital is now a way of life. Ever since the lockdown, people have been doing everything online—shopping, working, entertainment, socializing, etc. practically everything! Taking this as a cue, we are concentrating specifically on online marketing and further primping our digital platforms.
Since we make bespoke watches for our clients, we create a 3D version and share the video to make sure the client is satisfied before we move to the final production.
We are also working on localizing our supply chain and making it more robust, which will help us brave through situations like the one we are currently in.
Tell us about your most popular watches in men and women segment?
We have quite a few of those—our hand engraved dials, custom embossed watches, the Imperial Watch (an antique coin placed inside a specially created color dial with raised metal indices) and kings wear wristwatch It has been created with a rare 'One Paisa Coin' at the center of the dial, the lowest denomination of British India Era.)
Which has been your most expensive watch so far?
The "Sparkling Flower Watch" is by far the most expensive watch we have created. Our client indicated her love for flowers and also wanted the petal patterns to look like they are in motion on her wrist.
So, we created an 18 carat gold watch with a reverse diamond setting or snow setting on the dial and specially crafted curved hour and minute hands to further epitomize the design. To further bring out the "bling" factor, we lined the dial with petals embellished with diamonds baguettes. What makes this design unique is that the petals move with every movement of the wrist. The watch was sold at Rs 25 lakh.
Tell us about Jaipur Watch Company's  retail presence in India. What are your plans on expansion?
We are available in stores at the Oberoi Group of Hotels, and have a store at Select Citywalk, besides showcasing our watches at distinctive curated events. We are also present on Tata CliQ Luxury and are concentrating on improving our business
presence online through our website.
To regain client's confidence in brick and mortar retail, we are also creating an experience zone at Taj Palace, New Delhi.