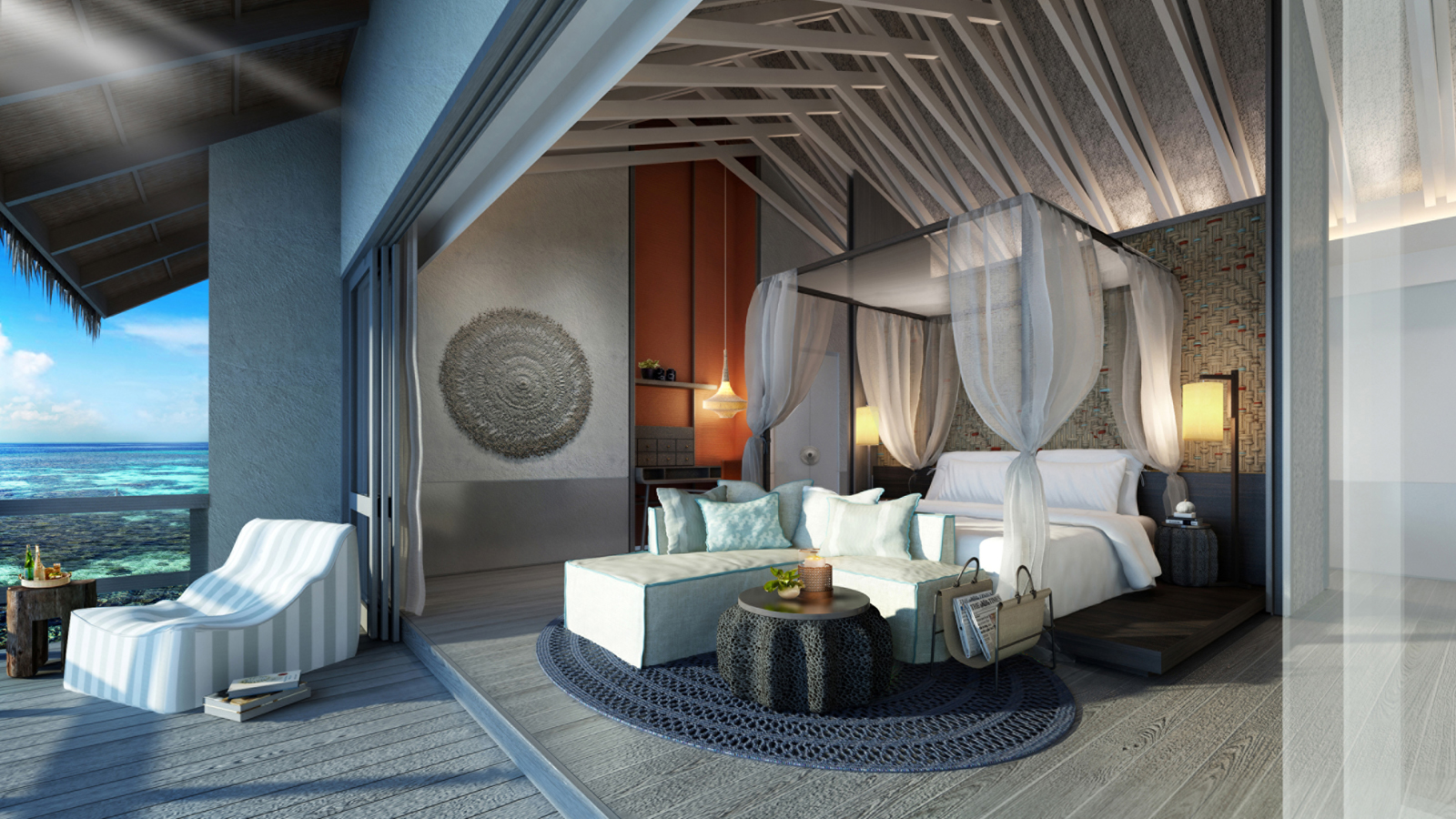 Four Seasons gorgeous five-acre island is set in the UNESCO-protected oceanic territory of Baa Atoll.
There's something about quiet luxury that needs no words but is loud enough to make the right noise. If you understand the world of stealth wealth, you would know how important it is to be private. In the modern technology-infested world, when billionaires and celebrities need time off to let their hair down away from the spotlight, they head to exclusive luxury islands that not many people know exist. 
The island nation of Maldives is famous as the playground for the rich and the famous, and one of the most exclusive properties here is the Four Seasons Maldives Private Island at Voavah. 
A gorgeous five-acre island set in the UNESCO-protected oceanic territory of Baa Atoll that you can book for Rs 37,23,000 (half a million USD) per night. And, you have to book it for a minimum of two nights so do the math! 
On a trip to this dazzling private island, we learned the price can go up to Rs 74,47,000 per night during the peak seasons like the New Year or Valentine's Day. And, that's just the price of privacy that the guests are willing to pay in exchange for a quiet time at the untouched powdery white beaches and inviting turquoise blue waters of Maldives.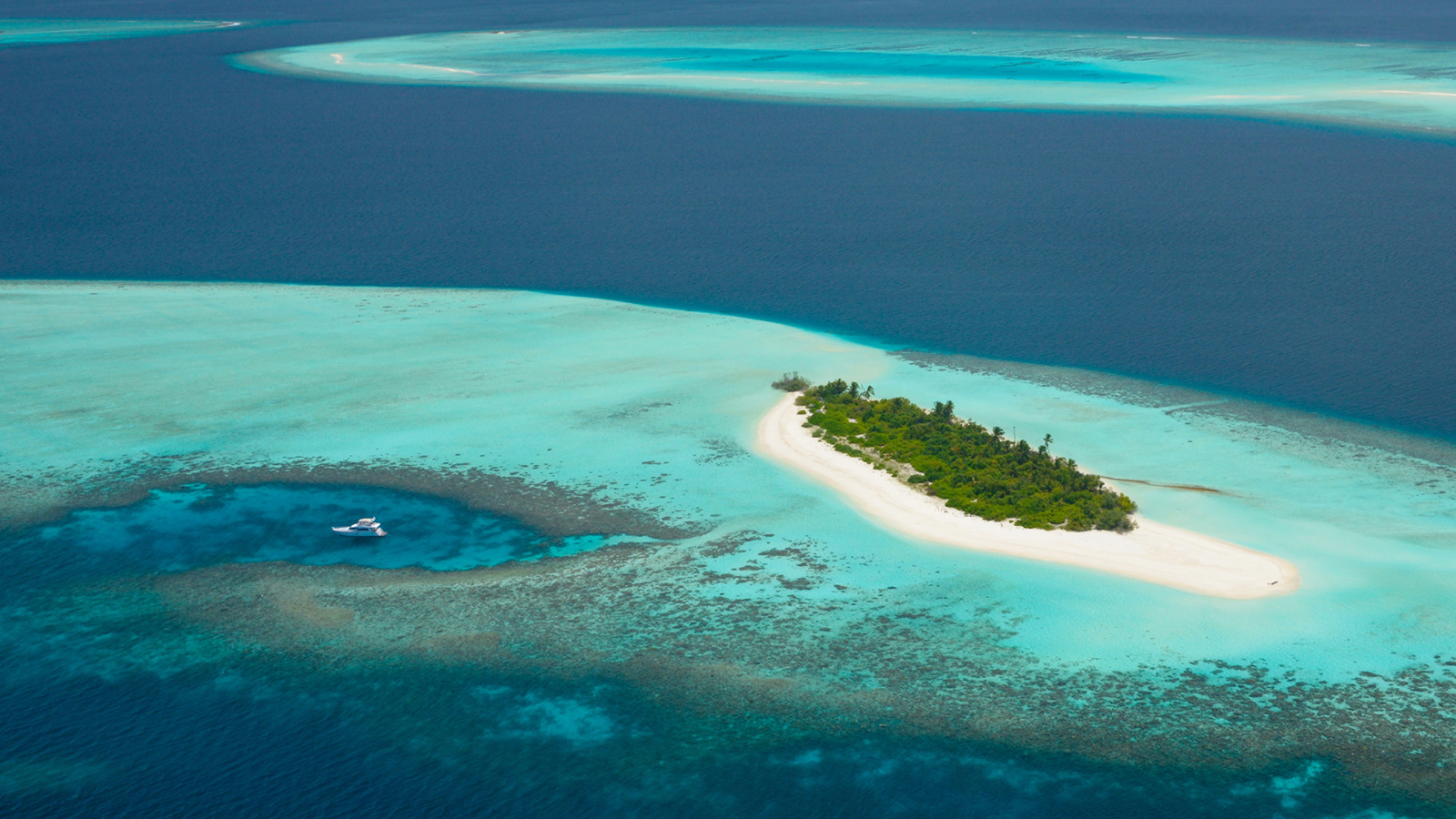 The private islands of Voavah are quite popular and remain booked for at least 200 days in a year. If you are wondering what facilities and features are under such an expensive price tag, here are some key highlights:
Limitless luxury:


Expand your horizons on this Maldivian retreat with your 19-metre (62-feet) yacht, dive centre, spa, beach house, and seven luxurious bedrooms with and resident pod of dolphins. At Voavah, you can invite up to 21 guests to celebrate and have a vacation of a lifetime. Not every day do you get a chance to spend time dolphin-watching from your poolside lounge, or do early morning salutations at the rising sun from a vast empty island beach to yourself.

Secret getaways:
Right from the arrival to stay and departure, no one except the staff gets to know about the guests. The guests are brought to the island from the hotel's private seaplane and can choose to not interact with anyone on the main island. Voavah's remote mid-ocean location and transfer by private jet to Velana or Maafaru International Airports offer anonymous access to anyone wishing to slip in and out under the radar. Whether you're with family, friends, or colleagues no one is watching, and anything is possible.
Highly confidential:
A dedicated staff of 26 members including a specialty chef and spa expert is exclusively assigned to look after the guests on the private island throughout their stay. They sign a non-disclosure to maintain the privacy of the guests, and no one gets to know when the islands are occupied. The privacy continues on site with 24-hour security and patrols, CCTV, and night-vision cameras.

Wellness wonderland:
A luxury vacation is incomplete without bespoke treatments, and at when you are at Voavah, feeling good comes naturally. Guests can have private consultations with the on-call Ayurvedic physicians, acupuncturists, and Rossano Ferretti Hair consultants or they can book a relaxing wellness treat at the Ocean of Consciousness Spa. Dive into the pristine waters and swim with reef sharks, kaleidoscopic fish, and turtles.
The suite life on the Private Island:


On this luxurious island, guests can have their accommodation and privacy within the vicinity in the luxurious ocean and water villas. At the most elevated position on the island, are two Mezzanine Suites that overlook the vast beach, turquoise lagoon, and Biosphere Reserve beyond. Both villas at Four Seasons Private Island Maldives at Voavah, Baa Atoll feature vast cool bedrooms and breezy open-air lounges. There are three additional rooms for children and two additional rooms for private staff. Just steps away from the powdery sand is the Beach Villa with a massive sunbathing pool, al fresco living room, and master suite with ocean views on three sides. Stilted above the fish-filled lagoon, with a master bedroom with an attached study/children's room and a further separate king-size bedroom pavilion is the Water Villa. The air-conditioned living room opens onto an al fresco living deck with 17 meter (56 foot) long sunset pool, loungers, and hammocks.