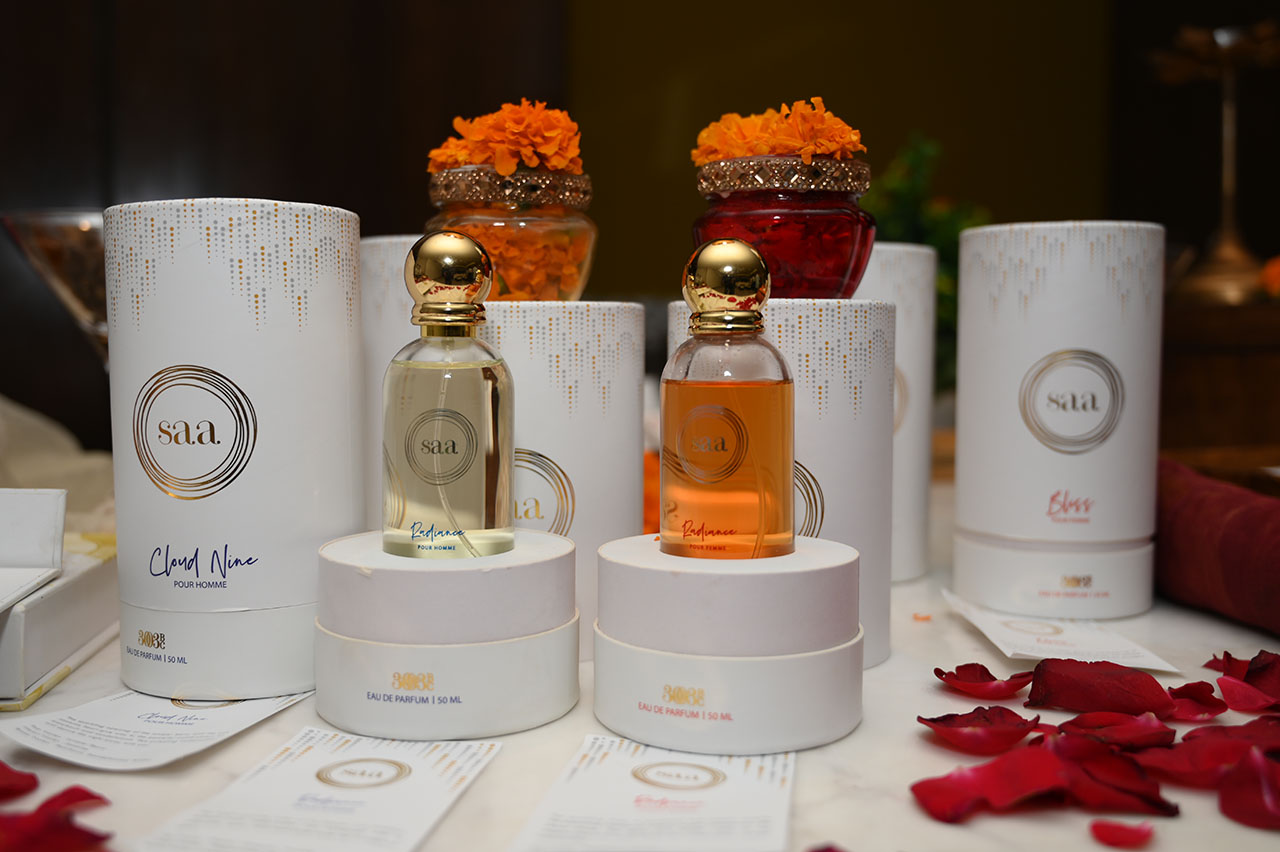 3003BC in collaboration with Andaz Delhi and Hapusa Gin showcased India's first range of wedding perfumery 'Saa' recently in the capital. A bespoke sit-down dinner was curated with flavours that were inspired by the ingredients of the perfumery.
The 'Saa' range celebrates Indian weddings and post wedding rituals and is formulated by using Indian ingredients like sandalwood, jasmine, almond, Camphor, marigold, chempaka, nagarmotha and more in their creations.   A set of fragrances crafted for both bride and the groom reflects every mood of the wedding rituals.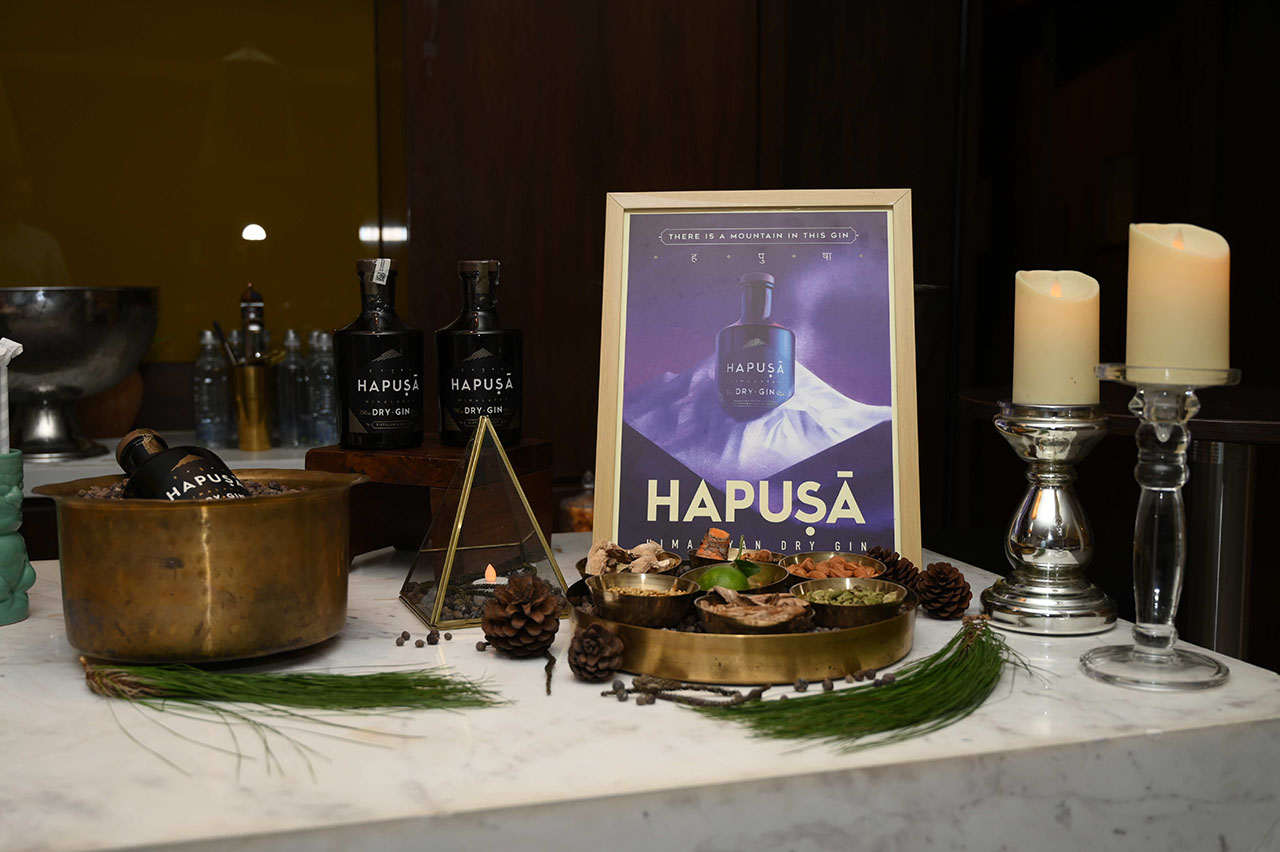 The components of the food menu were also customised building on the same ingredients found in the SAA range. The 5 course spread curated by Chef Akshay Bhardwaj from Andaz Aerocity were flavourful reminiscents of the fragrances.
Launched in 2017, 3003BC is a bespoke perfume brand by Sushant and Anil Panda. The brand takes its inspiration from the oldest known memory of perfumes, dating back to the Mesopotamian Civilization (3000 BC).  Recently, it collaborated with celebrated perfumer, John Stephen to craft bespoke scents with a sensibility that is Indian and global at the same time.