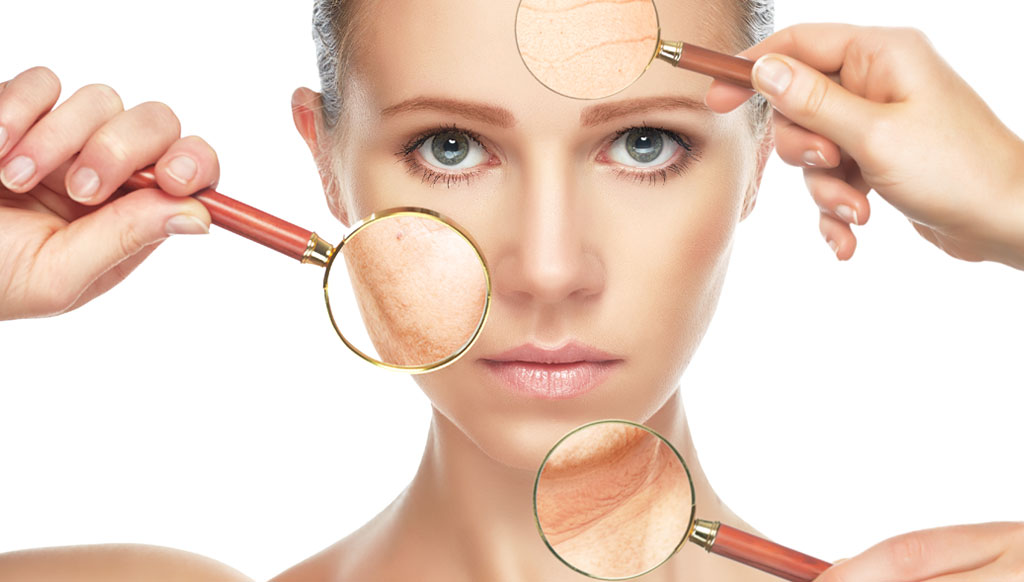 SMART SKIN | Putting a spin on the science of beauty, medical aestheticians are all about a future forward outlook towards skin care
They say beauty lies on the eyes of the beholder, and also in the hands of expert medical aestheticians who are the guards of honour for many a beauty diva's well-nurtured naturally youthful look. From movie stars to socialites, these beauty gurus are much sought after as anti-ageing becomes a global preoccupation and millennials, from all walks of life, take it seriously. Here's a definitive to finding the best aestheticians in India who are at the cusp of cosmetology and dermatology, combining the tech with the trend to cater to a beautiful you
When it comes to the best kept secrets between women, the most closely guarded one is of their facialists's address. Tested and tried, these finger-smiths are the gold standard in any self-respecting beauty junkie's vanity kit, and their fame spreads by the most exclusive channel, that is by word-of-mouth. Going a notch above the tribe of spa & salon based beauticians, blurring the strict lines between the hitherto mutually exclusive worlds of green and clinical beauty treatments, is the progressive clan of medical aestheticians. Promising an integrative approach to anti-aging and holistic beauty, bringing together aesthetics, skincare and wellness, these trained professionals are much more than just dermatologists, and their science is aimed at not just curative but also preventive practices. These medical aestheticians are now part of every beauty diva's little black book of secrets and their names are taken in hallowed whispers at the lunching ladies' tables.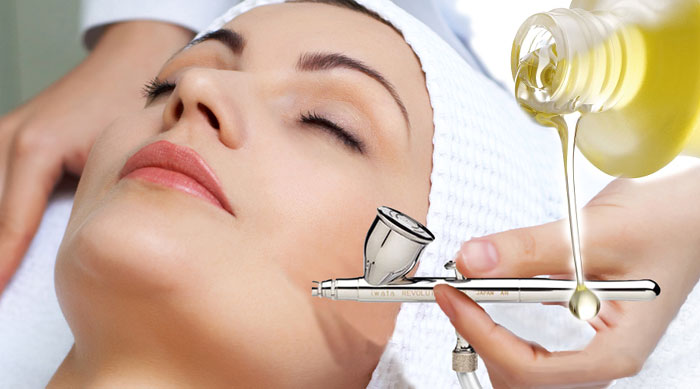 One of the most liberating things about visiting an aesthetician is that you will not be referred to as a 'patient', which you'd be classified as in the dermat's register. They bring to the table not the scalpel, but an arsenal of tools and procedures, which are the cutting edge of skincare services and innovations. Moreover, just surface treatments like facials and kitchen remedies might not deliver the same targeted and holistic effects that the precision-led treatments and customised elixirs at the aestheticians will do. Millennials have realised the potency of this trend and totally hearting these medicine men who come with the promise not of the potential fallouts of a nip and tuck gone wrong, or even a botched up botox session, but with the more enduring results of less invasive procedures like Vampire facials, microneedling, radiofrequency and laser treatments, Coolsculpting and more of these aesthetically enhancing cosmetic dermatology procedures, going beyond just the face onto specific problem areas integrating with the whole body.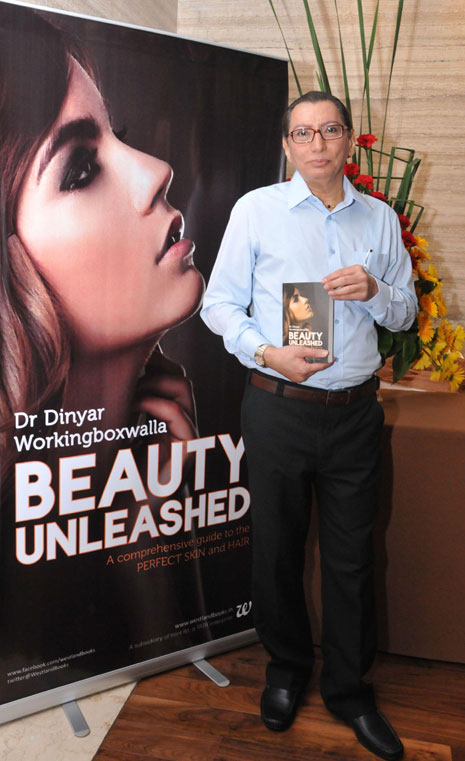 Leading this trend in India are our own expert medical aestheticians catering to the well-heeled and well-known. Names like skin aesthetician Dr Dinyar Workingboxwalla are not under-the-radar anymore as patronage by multiple celebrity clients including Lara Dutta, Mehr Jesia and Nimrat Kaur has ensured that he is now not Mumbai's best kept secret. His mantra of "3Rs, rectify, restore and rejuvenate" has found credence in his approach which combines a holistic approach with stress on a routine beauty regimen. As he chooses to rephrases the term facial massage to facial treatment, it does speak of his training in cosmetology from reputed institutes across the world, further supplemented by a degree in naturopathy. Dr Boxwalla is a front runner among this novel tribe of skin and hair specialists, who straddle the new and the old with ease. Model Sheetal Mallar and Bollywood actress, Nimrat Kaur, swear by his products which he personalizes for them. His clinic in Bandra is also the hotspot for many a B-town celeb looking at not a quick fix but an advanced alternative to the regular dermatologist and a salon beautician. For those not about to visit Mumbai, his book, Beauty Unleashed, also has valuable advice and tips for getting a kickstart.
Based out of Mumbai is also Dr Jamuna Pai who set up Bluch Clinic, renamed SkinLab, a pioneer in providing high end aesthetic treatments and beauty services, which today provides global procedures like coolsculpting. Dr Pai has been the consultant cosmetic dermatologist for many beauty pageants and has her own line of products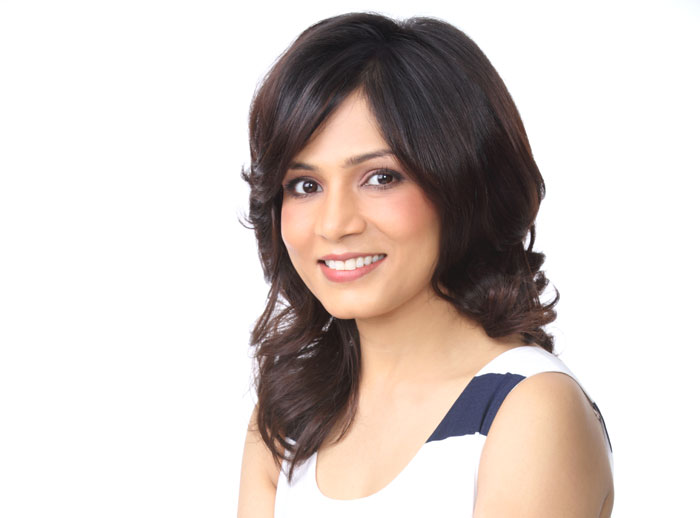 With a clients' diary comprising of Bollywood A-listers like Ranbir Kapoor, Salman Khan, Varun Dhawan and more, Dr Jaishree Sharad is also the Vice President of the Cosmetic Dermatology Society of India and the Executive Board member of the European Society of Cosmetic and Aesthetic Dermatology. She has founded her own skin clinic brand, Skinfiniti, in Mumbai where cutting edge treatments like the Exilis Skin tightening and body contouring were introduced and continue to be offered. Dr Sharad is also an international trainer for botox, fillers, dermaroller and peels where she teaches dermatologists all the above procedures, while she keeps herself up to date with all that's latest in the field of minimally invasive cosmetic dermatology.
Another name which is a favourite among the Bollywood fraternity is that of Dr Rashmi Shetty, who also counts sports world luminaries among her clients, visiting her at her clinics in Mumbai and Hyderabad. She introduced breakthrough aesthetic treatments like like Juvederm and Voluma in India and is an expert when it comes to fillers. She believes that botox and fillers, when administered rightly, and combined with the correct skin care products can help maintain a naturally youthful look. Her experience of over a decade is bolstered further by the fact that she's one of the first movers in the field of aesthetic medicine in India and is also the first Indian to be on the scientific board of World Congress of Anti-Ageing, while being associated with brands such as Pond's, Unilever, Parachute, Bio oil, etc.
Next up is Dr Aparna Santhanam, a dermatologist, cosmetologist and trichologist based out of Mumbai who headed Kaya Clinics and is now associated with brands like Pond's and Cipla. While she advocates the use of modern machine-based skin treatments, she belives that the doctor should know when to stop and educate the patient in the limits of cosmetic intervention. She also believes that "skin care must be easy to follow, with results to last you a lifetime". Her best-selling book, Skin Deep, informs the readers about what to eat for glowing skin.
While one might think that with the above names being based out of Mumbai, one needs to travel for a date with the skin care expert, this is not the case. Two of the leading medical aestheticians in India are also based out of Delhi and their clinics offer a whole gamut of services for the face, body and hair. There's Dr Chiranjiv Chhabra with her line of Skin Alive clinics which offer the latest innovations in tech-led beauty body therapies. She is also a member of International Society of Laser Surgery and Medicine, and founded similar outfits in India. Her clinics have state-of-art equipment for treatments such as AFFIRM, a fractional laser technology for skin rejuvenation, tightening and wrinkle reduction, for Thermage, one of the latest and most effective treatments available for skin lift, body contouring, and for oxygen age correction therapies which solve a lot of skin issues apart from anti-ageing. Dr Chhabra has also been awarded the 'Best Dermatologist of the Year' by Vogue magazine.
Trained in New York, Dr Kiran practises out of her Lumiere Dermatology clinic in Delhi and is also credited with having developed her own brand of cosmetic skincare, COSMEDIC. Named as one of the best dermatologists by Elle, she is American Board Certified with degrees in aesthetic medicine, cosmetic lasers while her focus is on exploring the intersection between cosmetic formulation and dermatology. She is also the go-to doctor renowned for her proprietary NY Facial, a triple therapy combination that gets you red carpet ready in just under an hour, and has long term skin benefits.