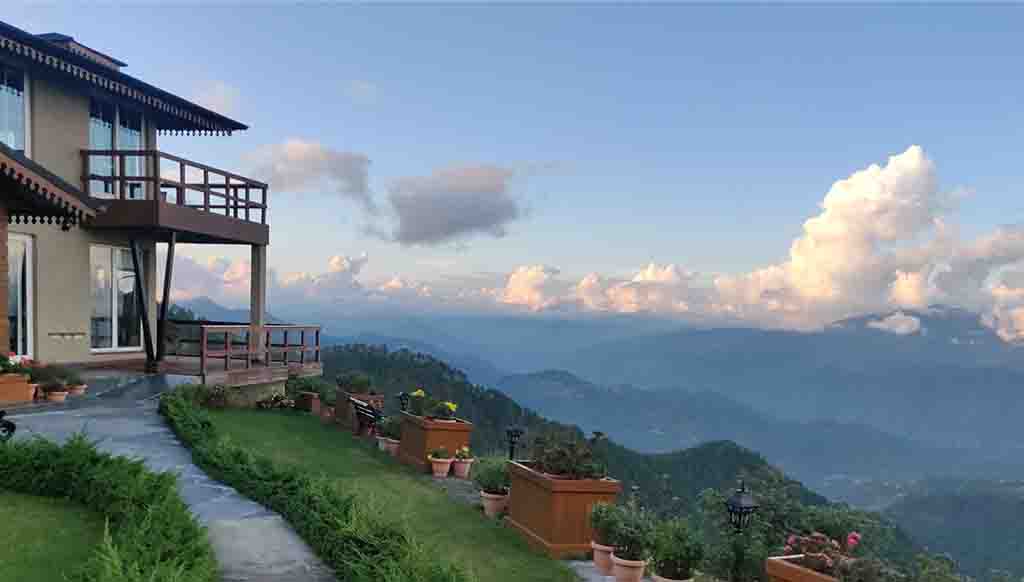 When love is in the air, and luxury in the mind, well that's a feeling hard to describe in words.
This, however, is the closest one can come if asked to describe Kaudia Estate. Discreetly located in a cosy corner of the Kaudia forest in Uttarakhand, Kaudia luxury allows you to experience the magnificent Himalayan range in all its glory.
Reaching Kaudia estate is definitely not easy. But then, everything precious comes with a price, and with efforts. A 5 hour train journey followed by a 3 hour road journey is indeed an effort you don't mind to experience this lovely bliss. In fact, the excitement begins just as we prepare to reach the final destination. We are driven in a 4/4 vehicle down a steep, uneven path through the forest, to arrive at the estate. Just a mere sight of the beautiful tranquil estate, takes all the tiredness away. With the picturesque Himalayas, clouds floating all around you, the property appears to be straight out of a fairy tale.
Perched at an altitude of almost 73000 feet, the property is spread across 3 acres of private space surrounded with cedar clad forest to seduce your senses. This Private estate turned luxury home stay houses 3 carefully designed villas, each with its own character and every corner tastefully taken care of. While the interior reflects the owner's eclectic taste in design, there is also a cosy home like vibe you find at this property. The best thing is each villa offers stunning views of the Himalayas from each corner.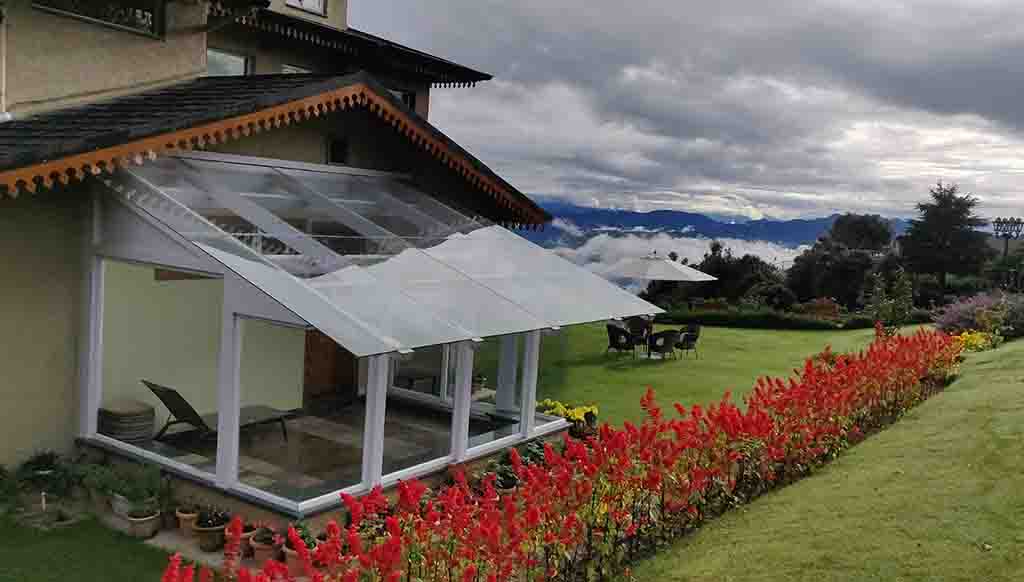 I chose to reside in a beautiful modern styled room in Villa Rosewood which had a wooden canopied roof and beautiful bay windows to look out. Though I was hooked to the balcony of my room at the first floor which overlooked the beautiful mountain peaks, popularly identified as Neelkanth, Satopanth, Bandarpunch, Badrinath, Kedarnath, Chaukhamba, Dunagiri, Sunehri Parvat and Nanda Devi.
While I was so mesmerized by the beauty of the entire place, food at Kaudi was something that just made us feel at home. Meals are tailor-made as per the guests' preferences. Keen on local cuisine, I was served wholesome Pahadi preparations: home grown garden vegetables, wild spinach, rajma rice, Pahadi style mutton to name a few.
While you dine in your villa dining room; a high tea on the hillside or a bonfire and even barbecue dinner outside can be arranged just when you want.
The estate also emphasises on sustainability and the environment. What I really admired was the fruits are not plucked here but left for the birds to eat. The property conserves water and other forest resources and actively engages in spreading the awareness to keep the mountain pollution and litter-free.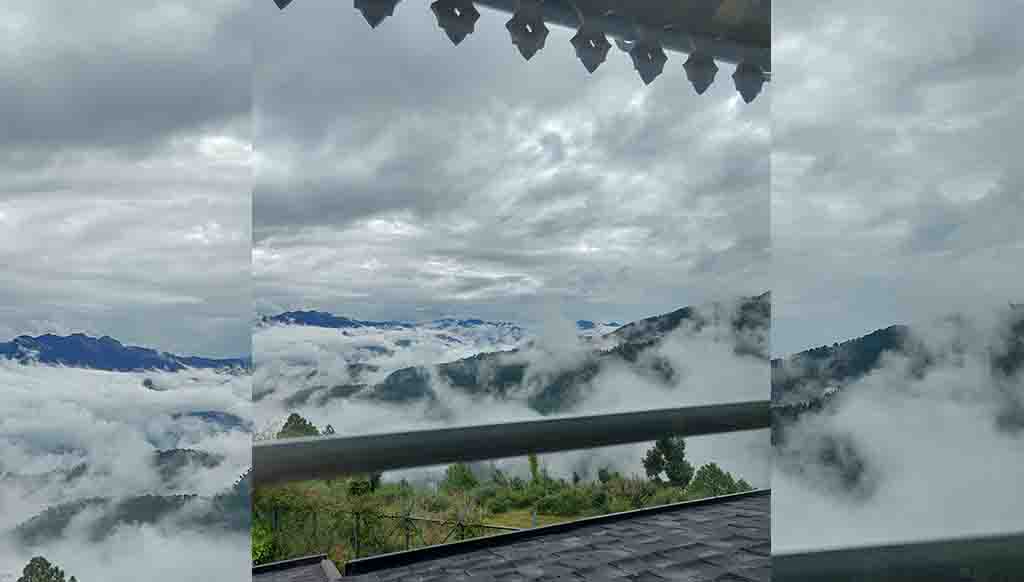 Each day at Kaudia ends with a promise to wake up to the beautiful white peaks and spend the time enjoying the music of early morning singing birds. Life seems to be just perfect.
Things to do while your stay
Visit to Surkanda , one of the 51 shaktipeeths in India.
You can picnic in some of the hiking spots surrounded by the whistling pine trees. It's serene to spend some time watching a variety of birds indigenous to the area.
Trek into the forest trails of Kaudia or do a short trek down to the Goat Village. Truly rustic and it offers an authentic experience.
Visit to Tehri Dam. The Place is also one of the world's largest hydroelectric project.
Tariff per night: Rs 70,000 per villa