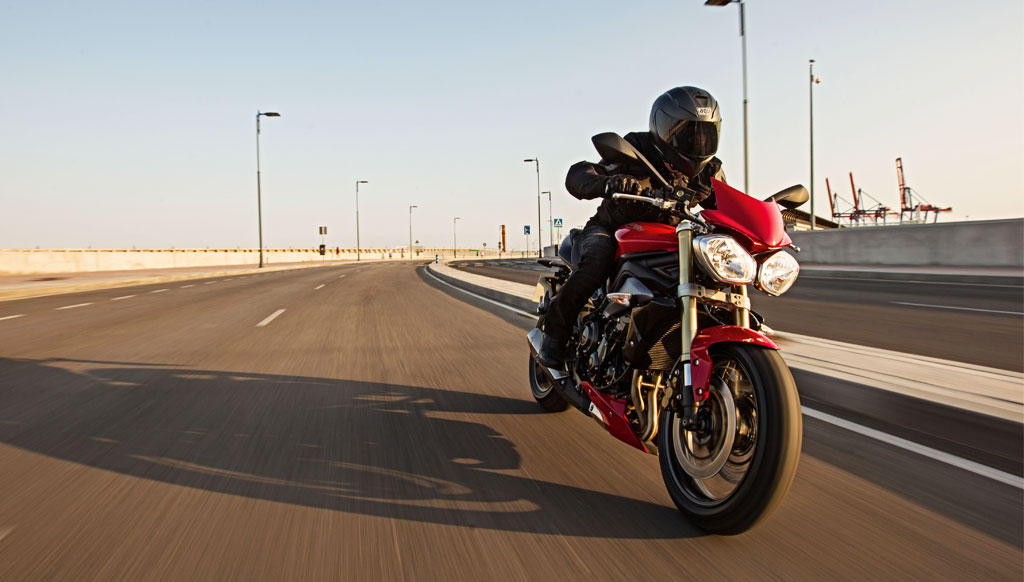 SPEED THRILLS | Conquer the roads in style riding on your very own Triumph
The Triumph Street Triple is a competent middleweight naked looking for an indulgent rider. Are you the one?
The snarl of the Triumph Street Triple send my mind racing back through my college days in Bangalore. Back to the time when seniors would proudly flaunt their puny yet potent RX100s. There were only a few bikes available and we had to make do with them.
The strong Kawasaki KB100 was on its way out. Suzuki was trying to go one up on Yamaha with its Shogun. And fuel-sipping gentle four-strokers were on their way in. For years, I thought, performance motorcycling was dying a slow death here. Closer to 2015, looking around, I feel couldn't have been more wrong.
Though I personally loath motorcycles from Bajaj due to their less-than-premium component quality, the Pune-based bike maker has done a fabulous job with KTM. Currently, at only Rs 2 lakh, the KTM Duke 390 with 44bhp on tap is one of the most riveting and value-for-money performance bikes in India. Chew this: At around Rs 6 lakh, a Triumph Bonneville gives you around 60bhp.
Indians are smart. And auto makers across the globe know it. Once, the former India head of US carmaker Ford, Michael Boneham, said Indians are not price-conscious but value-conscious. Boneham was responsible for Ford's turnaround in here and it was only under his leadership that Ford introduced their hatchback winner, the Figo. So, the Aussie knew what he was saying.
I am smart too. For instance, since I have been looking for a nice bike to invest in, I still haven't been able to zero in on one. Here's why: In the beginning, I turned to Harley-Davidson's Iron. It was affordable and good-looking. I am 35. I looked down the road at the next five years and thought I could still ride the Iron in 2020 and not look too out of place. If not anything else, Harleys do have a lot of swagger and can carry off the old-broke-and-hungry look with élan.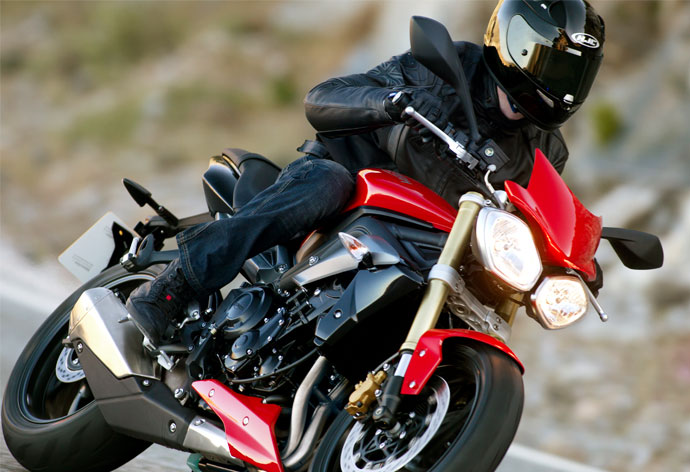 But then, my good friend at Triumph India, Siddhartha Varma, offered me a two-day ride on the Street Triple. "Try it out," he said.The test drive consisted of a quick touch-and-go to Jaipur. While the Street Triple could have mastered the twisties in the mountains of Uttarakhand or Himachal Pradesh, the NH8 is the perfect setting for a motorcycle: Wide open straights, traffic jams, patches of broken tarmac and interesting people.
The Street Triple happily cut through the nonsense at Gurgaon, where highly competitive drivers in Maruti Swifts bayed for my blood. The 675 motor has dollops of torque and the fast-revving nature of the bike's power plant means you will be busy on the shifter to get the best out of it.Ride quality was near flawless. The committed riding posture is the most comfortable among all the bikes that I have been on in my life (and there have been quite a few). The Street Triple also allows you to stand on the pegs in case the going gets too rough.
The NH8 opens up at quite a few places and the long expanses are a treat for those looking to push the limits. Thankfully, the Street Triple didn't disappoint. The punchy 79bhp in-line 3-cyclinder mill kept pace with my nerves and I covered around 150km in under 1.5 hours. However, buffeting from the wind was a big irritant on certain stretches.

"At around Rs 9 lakh on-road, the Street Triple is an exciting albeit a slightly expensive proposition for anybody looking to balance city carving and highway sprints with ease."

Back at home, coffee mug in hand, I looked at the Street Triple parked under the neem tree. It looked picture-perfect in its own way. It didn't have the mad angles of an MV Augusta Brutale or the resplendent flair of a Ducati Streetfighter. What it has is a nonchalant composure and very high-quality components. All its lines tuck in nicely and give it ripped appearance without making it look unnecessary edgy. The nicely finished exhaust sits beneath the engine and does a fantastic job of bringing you that unmistakable wail of an inline-3.
At around Rs 9 lakh on-road, the Street Triple is an exciting albeit a slightly expensive proposition for anybody looking to balance city carving and highway sprints with ease. In the end, it boils down to a fine line between value and indulgence. The Street Triple falls into the second category. As for me, I said, I am a smart customer. So, I will wait a wee bit before I can get my hands on the Ducati Scrambler.