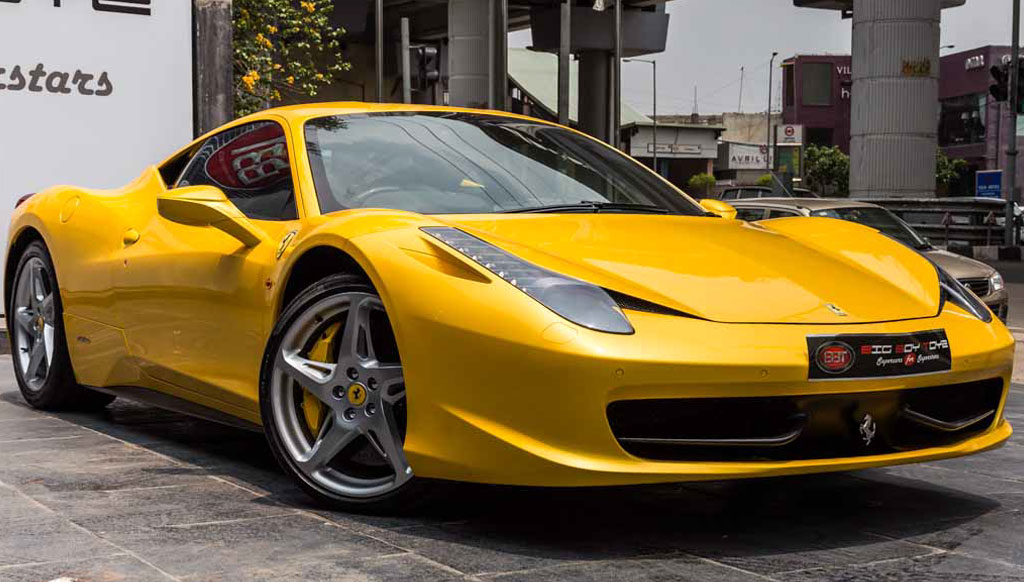 SUPERCARS FOR SUPERSTARS | That's the tagline of Big Boy Toyz, which offers you Ferraris, Maseratis, Lamborghinis, Porsches and tons of such tempting babies—and switches them as fast as you like
From Ferrari 458 to Aston Martin Rapide, from Rolls Royce Phantom to Lamborghini Gallardo, savour the sweet bliss of driving your dream car—not just one, but all of them. Big Boy Toyz lets you switch luxe-cars with the snap of your fingers. President Jatin Ahuja speaks exclusively to The Luxe Café about the most popular dream machines in the pre-loved luxury car market, and how it makes good financial sense for autophiles too
The Luxe Café: How old are these cars that you sell? Give us a few examples?
We sell cars which are one to three years old. We have 2014 Dec Bentley GTV8, 2013 Apr Ferrari 458 Italia etc.
Which are the top-selling brands/models?
Our top selling brands are Porsche Cayenne, Jaguar XLR, Ferrari 458, among others.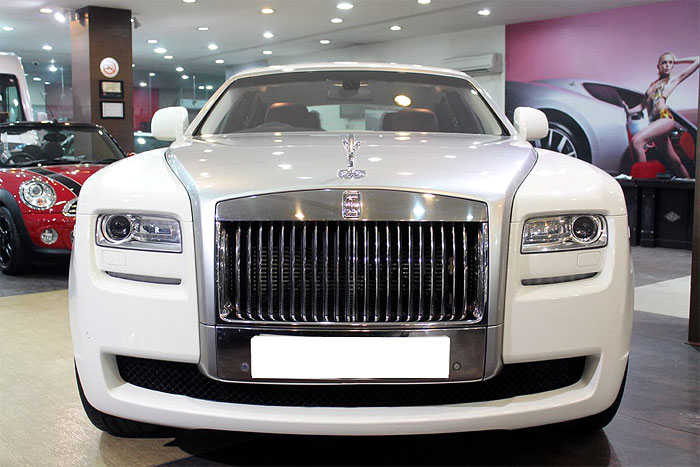 Why do people sell them?
Big Boy Toyz gives them the comfort of changing cars every six months because we have a confirmed buy back of 25% on every car. So after the first use of let say a Ferrari, eight months down the line they give back Ferrari and gets Lamborghini and it goes on. So, people pursue their dream cars with the minimalistic depreciation with a minimum hit on the capital.
Can you give us a few examples of the popular cars in your showroom, your selling price and the original selling price? An exhaustive list would be helpful?
Here are a few examples:
2013  Ferrari FF- New Car: Rs, 6.5 Cr; Our Price: Rs. 3.0 Cr
2013 Ferrari 458- New Car: Rs.4.6 Cr; Our Price: Rs. 3.30 Cr
2010  Rolls Royce Phantom Coupe- New Car: Rs.8.5 Cr; Our price: Rs. 3.6 Cr
2014   Porsche Carrera Turbo S- New Car: Rs. 3.1 Cr; Our price: Rs. 1.75 Cr
2011 Aston Martin Rapide- New Car: Rs. 3.6 Cr; Our price: Rs.1.35 Cr
2014 Bentley GT- New Car: Rs. 3.90 Cr; Our Price: Rs.2.60 Cr
2013 Bentley Flying Spur W12- New Car: Rs. 4.60 Cr; Our Price: Rs. 2.75 Cr
2013 Lamborghini Gallardo- New Car: Rs. 3.9 Cr; Our Price: Rs. 1.95 Cr
Depreciation depends from car to car, from product to product.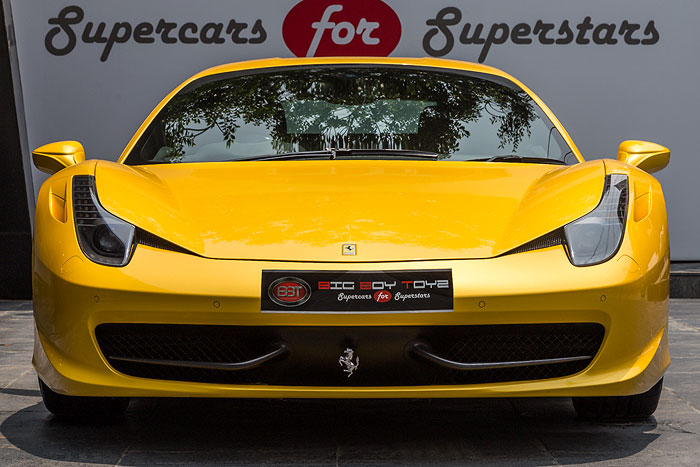 Which cities do you see the most demand coming from?
The maximum demand comes from Mumbai, Hyderabad, Chennai, Delhi, Gurgaon and Bangalore.
On what factors do you decide the selling price of the car?
The selling price is decided upon conditions, availability, model years, kilometres etc.
Do customers want anything else like warranty, customization etc. while buying these cars? Do you facilitate these requests as well? 
We don't customize cars and that's not our business. We provide six months warranty, buy back one year @ 25% less.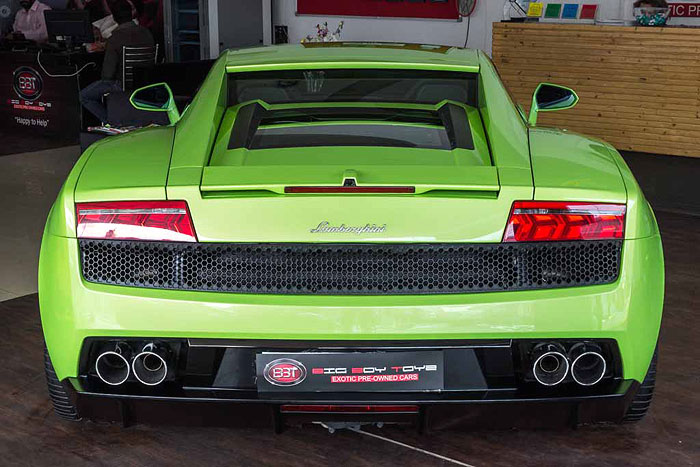 When does demand peak?
I would say Jan-Mar & Sep-Dec are the peak time where demand shoots up
What do people look for while purchasing pre-owned luxury cars?
Quality of the product, along with color, specifications, aesthetics etc are the factors people take into consideration.
What kind of customers do you usually get? What's their age group, socio-economic profile etc?
The customers are not restricted to one group, it ranges from 20-60 years and their profile varies from CEOs, CFOs, MDs and Directors to Elite Page 3 crowds, Cricketers, Celebrities and Entrepreneurs.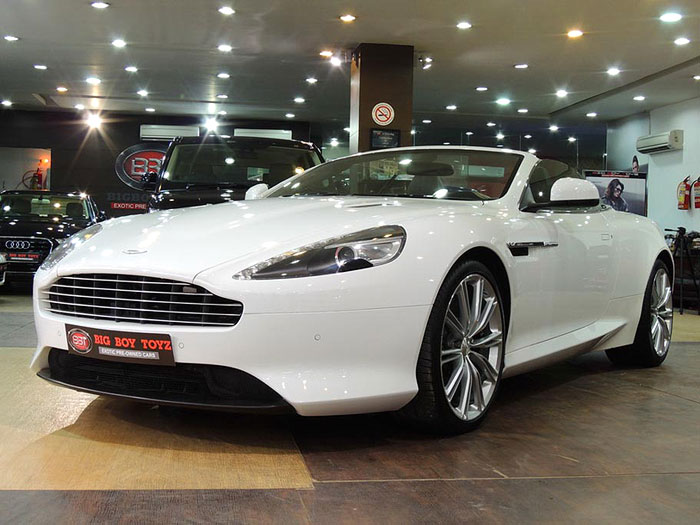 Are these mainly first time owners of luxury cars?
Mainly they are car aficionados who buy these cars from us, a handful are first time owner of luxury cars.
How big is the second-hand luxury car market in India?
The pre-loved car market is growing at a pace of 15-20% every year. With new models coming in, every client wants to change his car often. We estimate the pre-loved car market to be 1.3 times bigger than the new car so the ratio will be 1.3:1.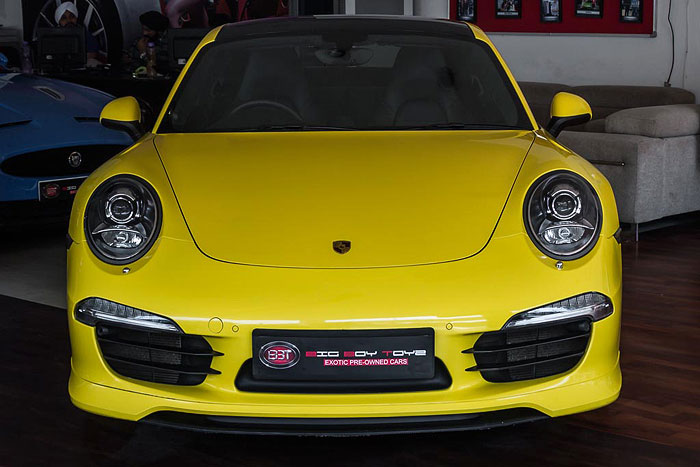 What is your marketing methodology? How do you get in touch with potential customers?
I strongly believe that word of mouth from our satisfied clients is the best marketing strategy and this is what we have practiced so far with 99.8% repeat business. Besides, we have participated in Automobile events, Fashion shows, Music videos and associated with print and electronic media.
What are the most expensive cars you have sold?
We have fifteen cars in the budget starting from 2.5 Cr to 4 Cr right now in the stock which include Marques like Rolls Royce, Bentley, Ferrari, Lamborghini, Aston Martin etc.