THE HIGH LIFE | An increasing number of Indian hotels are now happy to welcome your furry mates! Photograph: Ashley Marie via pinterest.com
Hotels today, are customizing services to offer a man's best friend the fun they deserve!
Your pet can no longer be an excuse for not going on a family holiday to cooler climes during the dog days of summer. The concept of pet friendly hotels is new to India but is gaining currency. Today hotels are customizing services to pamper man's best friend along with the family.
The Luxe Cafe sniffed around the country to find some of the best pet-friendly hotels for you: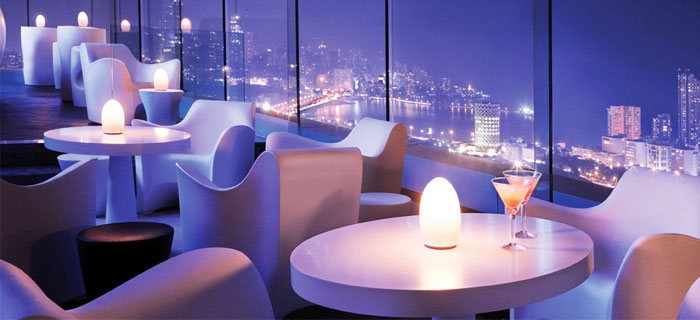 Four Seasons Hotels & Resorts (Mumbai)

The hotel offers special bedding inside your room for a pet weighing less than 5 kg for no extra charge whatsoever. However, your pet has to be on a leash anywhere outside the room and is not allowed in dining outlets, health club and pool area of the hotel. The etiquette includes that you must clean up after your pet inside hotel premises as well as around the neighbourhood. The pet cannot enjoy room service in your absence and should not be nuisance for other guests. In case you need pet food, you must contact the concierge at least 24 hours in advance.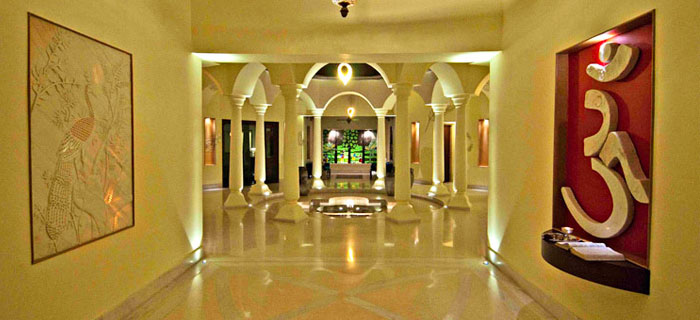 Tree of Life Resort & Spa (Jaipur)
Tree of Life offers you tranquility in the lap of royal opulence. The spacious villas have a garden, so there is ample space for your pet to run around. Says Akhil Anand, the General Manager of the resort, "You must bring along bedding for the pet. The kitchen staff whips up interesting menu for your pets on request."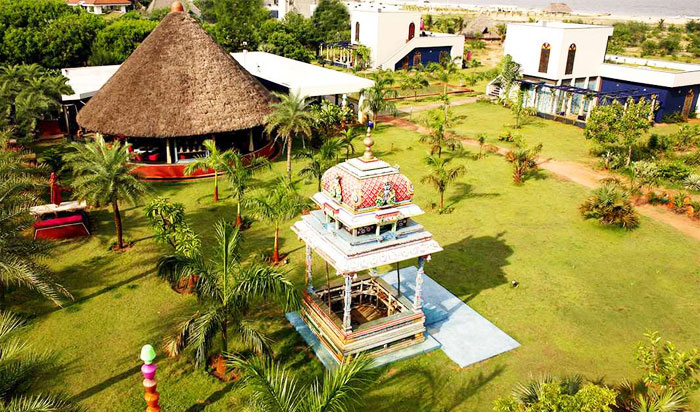 Dune Eco Village & Spa (Pondicherry)
If you are seeking peace and tranquility, nothing beats Pondicherry. And what if you could get a great eco-friendly hotel that allows your furry friends as well? Dune Eco Village & Spa is one such place here. It is reported to be the place where the likes of Madonna come to chill out. The owner has dogs of her own so even your dog has company.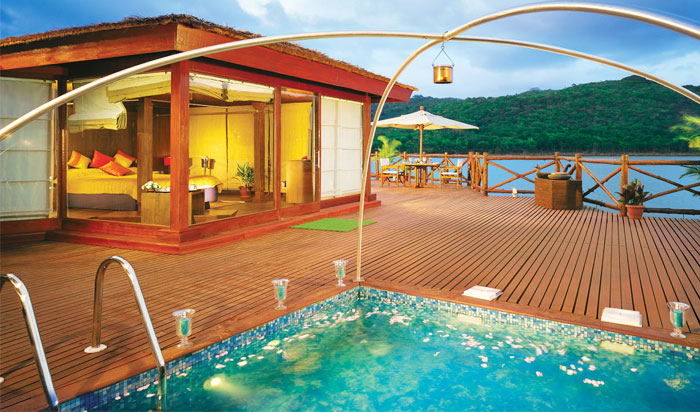 Aamby Valley (Pune)
If you thought just a hotel wasn't enough, come to Pune and you've an entire city created over 10,600 acres of hilly terrain. The resort boasts of an inexhaustible list of exclusive features such as sauna, spa, nightclub, tennis court, steam room and a 24*7 fitness centre. But the cherry on the cake is that you can bring your pets along. From meals to pet-sitting, everything can be arranged on request.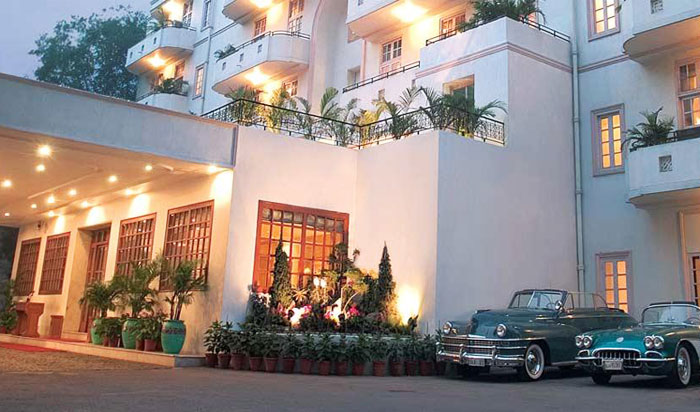 Vivanta By Taj (Goa & New Delhi)
Elegant décor and luxurious amenities are not the only things that make Vivanta a great option. The hotel welcomes your pets and for no extra charge. Chitra Saleem, General Manager for Vivanta (Goa) says, "Except for the F&B areas, the spacious facilities ensure your pet is not restricted to have a good time. And while there is no specific menu enlisted for pets, everything can be arranged from the bedding to meals if you make a request in advance."