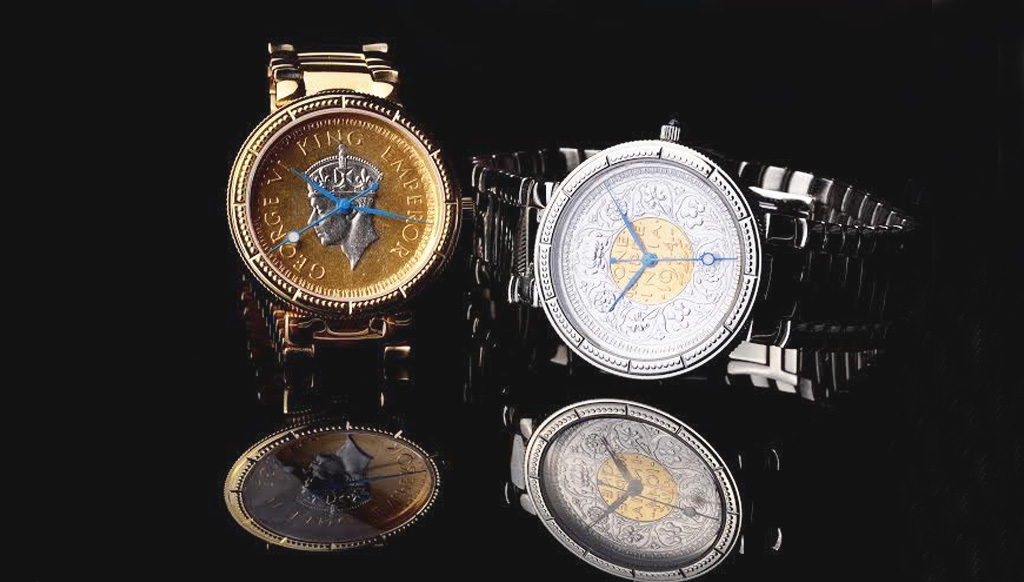 HAUTE HORLOGERIE | Jaipur watch company embeds precious coins, insignias and motifs into their watches, like their King George V watch, making them family heirlooms
Watch making is an art and a science together, that has not only with stood the test of time but has only evolved over time. There are discerning clients, world over who appreciate and yearn to be the sole owners of an "Independent" time piece, made especially with unique features that push boundaries and are so bespoke, that it's the making of it, that holds more importance than just a label that is a draw for fashion victims. Independent watches take the baton far ahead. It is not just for the luxe loving but for those who understand the intricacies of a watch, are true connoisseurs and are seriously rich.
Taking into account the last half decade, the Indian watch market shows great potential, with Indians also being the major buyers across the globe. India has become the hotspot for bespoke watch brands. Recently we have seen three exclusive brands from Switzerland make a beeline for India; GreubelForsey, Breva SA, Thomas Prescher with the world's only triple axis tourbillon. Along with new retailers and watch market partners, a new breed has emerged.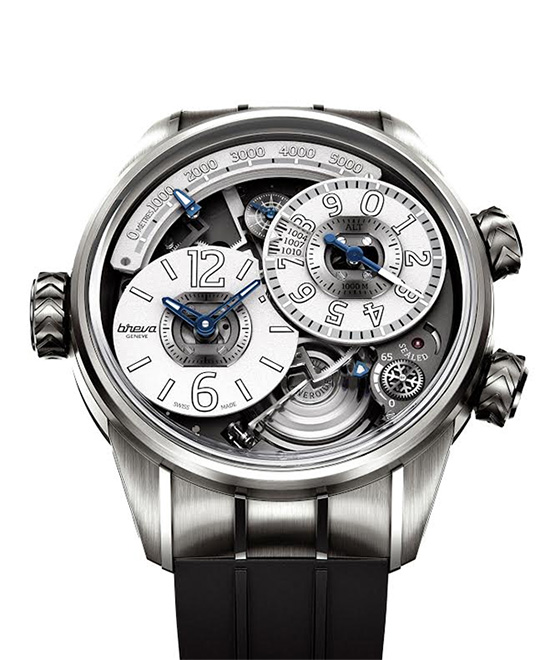 Bespoke watches are resource consuming thus expensive, but same time Indian consumers are penny wise but value driven. They feel pride in ownership and don't mind spending extra if they treasure something and even see it as heirloom. This gives way to market space for the smaller more craftsman driven brands to cater to this enthralling client segment.According to Rahul Kapoor, CEO Excedo Luxuria and an independent evaluator, "Since acquiring Excedo Luxuria globally in 2010, one of our key focus countries has been India. Increasingly we meet clients who are disowning big mass luxury brands i.e. Hublot, Rolex and Breguet and choose to invest in brands which represent a part of them and do not allow a status tag to be applied to the wearer."
ExcedoLuxuria is a premiere luxury retailer, who cater to a very niche section, with a set patronage from usually diplomats to businessmen to even Hollywood biggies. The brands under their umbrella are usually estimated at a crore or upwards mostly.Mapping the potential, ExcedoLuxuria worldwide from time to time hold an 'Independents Of Time' series, where they create private salons for 24 hours in various cities, allowing enthusiasts and collectors to invest in Independent watches, in peace without prying eyes.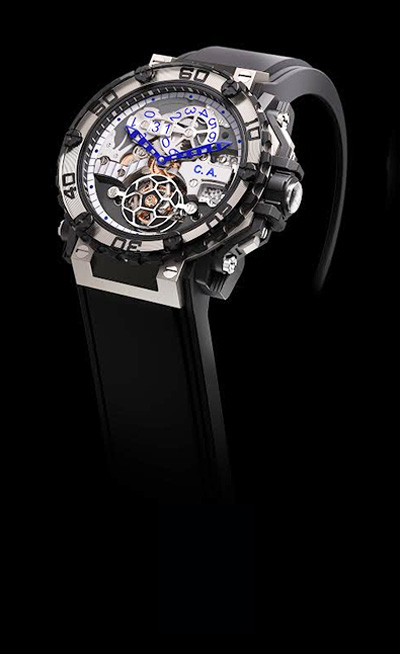 Traditionally hosted in private residences and hotel suites, 4 2014 – Jan 2015 saw a tremendous growth in general interest in Ultra-Haute Horlogerie, along with a healthier global economy. 2015 sees "Independents of Time" grow from Hotel Suite Previews, for single brands to Private Exhibition with Independent brands focusing on craftsmanship and limited production. September 2015 will see the Independents Of Time being hosted in India for the very first time, in New Delhi."While the larger, widely known brands bring quantity and masstige recognition, smaller more selective independent brands focus on a limited number of time pieces each year, displaying painstaking detail and quality and, attract clients willing to invest in their passion for the many generations to follow and come to learn with an appreciation for the mechanical arts, with investment representing a part of the clients," says Kapoor.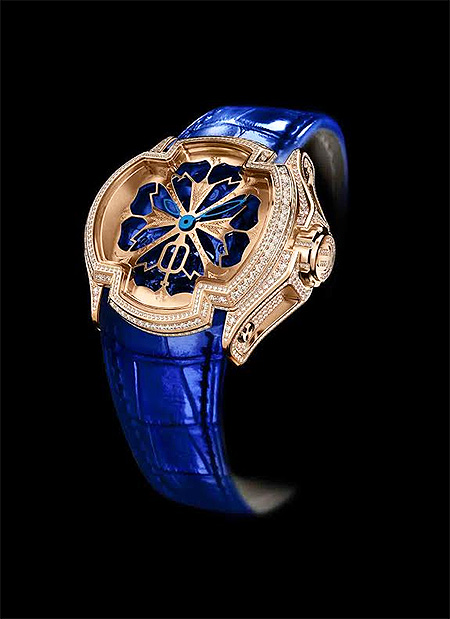 Many brands such as Jaipur Watch Company and Cecil Purnell are offering a wide and well varied degree of customisation, so much so when looking at just the watch many will only see what the client has asked for and nothing else. A prime example is the Cecil Purnell Carlo Ancelloti Pitlane piece, with only 10 pieces made in the world, subtle changes were made for Ancellotti (manager of Real Madrid Football Club) and he proposed becoming Cecil Purnell Brand friend.
Breva SA, is another Swiss watch brand into Independents, that has debuted in the country recently with their globally feted Genie collection (Genie, being genius in French) that was also launched at the Basel world 2014. Built on concept of "monitoring your environment" and driven by innovation, Breva is the link between watch making tradition and modernity. It is highly mechanical, in sync with the environment, tells you the altitude, barometer pressure and every minute detail.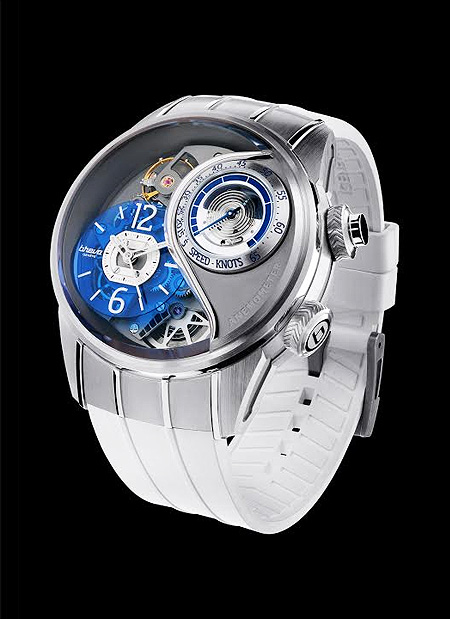 Adding to the momentum citing a market that is traditionally known to patronize true luxury, Jaipur Watch Company has been established by Gaurav Mehta, a keen horologist."The major inspiration behind Jaipur Watch Company was the realization that India is not yet recognized as a country that specializes in fine watch making. That thought with my passion for horology and numismatics is what planted the seed for Jaipur Watch Company. I want to see India on the global map as a country that produces fine bespoke timepieces," says Mehta.Priced anywhere from Rs23,000 to a lakh upwards, their target clientele is anyone with a penchant for history and a love for unique timepieces. Their watches hold appeal to numismatists and horologers, alike. They embed coins, insignias and motifs into the watches making heirlooms that can be passed down generations. Anyone who is looking for a piece of Indian history can find it at JWC.
Dated coins are often an integral part of bespoke watches. And in India there are families that have possession of coins from pre-Mughal era, such as a family from Andhra Pradesh that is known to have some of the most collectable coins in the country. They continue to preserve them and for the first time are going to participate in a watch auction, as are confident, they will be of utmost interest to watch makers. Chaitanya Sravanth Pillutla, from Hyderabad and founder of the Therencia collection, says, "Good craftsmanship stays and we are very proud of our heritage. While we will be putting up 40 of our collectable coins in an auction, we are also very interested to have people see and know about their history and feel proud. We are happy if watches use them, because that's one way to keep our glorious history alive in the minds of people too".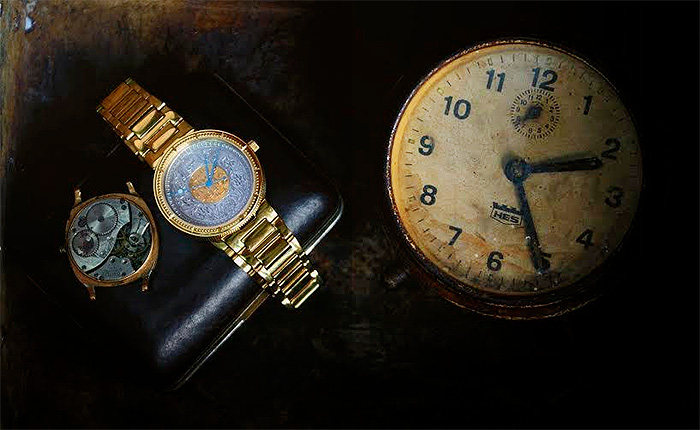 The most sophisticated watch piece at JWC is the Imperial Collection wrist watch. The watch embeds the 70 year old King George VI coin into the dial. It is reminiscent of the King George VI, the last ruling emperor of the British India and the first head of Common wealth of Nations. The watch coin signifies the adaptation that the Indian currency underwent during independence. It took almost a year to come up with the final piece.