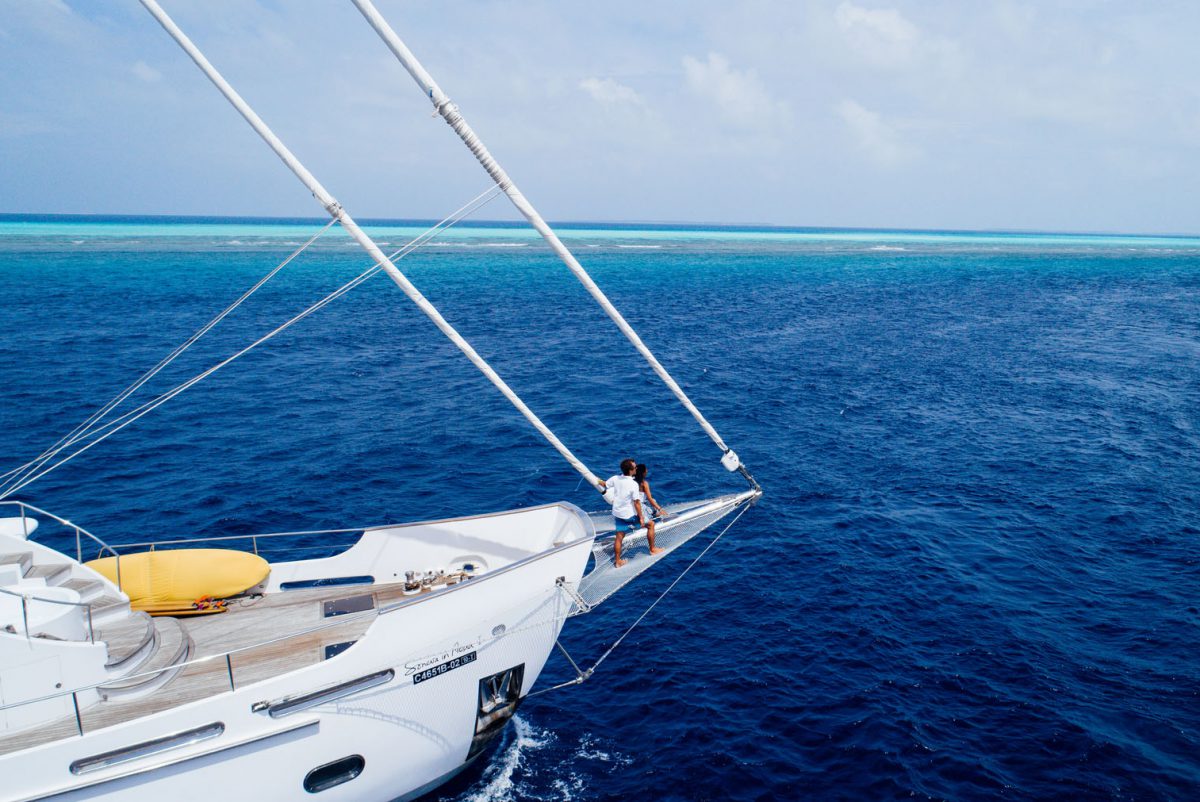 In the post Covid world, travel is all about meaning, authenticity and connecting. It is about depth, discovery, and understanding. Picture courtesy: Soneva Fushi
Travel is now not just about a good property in a sought after tourist destination. The new age traveller has evolved. She now has a much more diverse wish list. For some, the idea of a holiday can just be a no-frills getaway in a remote clutter free hamlet, while for others; it can be about bespoke solutions in a known tourist place.
Travel can be about appreciation for art or about good food and gastronomical quests. It can be about appreciating a good conversation with a historian or an artist. She is open to newer adventures & skillsets and is desirous to experience locally inspired cuisine. She is opting for holistic wellness and beyond. In the post Covid world, travel is all about meaning, authenticity and connecting. It is about depth, discovery, and understanding.
Considering this, the hotels are combing impeccable service and accommodation with the opportunity to truly experience the destination in-depth while engaging with the local communities.
The Luxe Café has tried to decode in further detail, what an evolved traveller is looking for while scouting for hotels. 
Meaningful  travel
Travel ideas have changed for an evolved traveller, post pandemic as they look for more meaningful travel in their country of residence or while travelling international and do not mind paying extra for those experiences, says Anand Shekhawat, regional director, South Asia, Aman resorts.
Increasingly, travellers select hotels for how close it can get them to the destination. "This just means that they feel like a part of the destination when they arrive into a hotel. So the hotel would reflect the local art, culture, traditions, architecture, textile and gastronomy as against a cookie cutter standard hotel room that could be anywhere in the world," says Loveleen Multani Arun, founder, Panache World, a luxury travel design agency in India. The selection criteria are either recommendations from their friends or family and influencer recommendation who can be a travel planner or a social media influencer, she adds.
According to Shekhawat, meaningful travel is beyond orthodox experiences. For instance, a regular travel expectation from a safari is to spot a tiger but traveller who seeks meaningful travel seeks an experience of understanding nature to respectful exploration of forest while following the rules.  The sense of satisfaction with little sacrifice is part of meaningful travel. This does not mean hospitality unit can offer compromised experiences, product or services but evolve the offerings to international level with great story telling.
"We've found that the guests also do not have much interest in acquiring material luxuries, rather they have an increasing demand for knowledge and learning, they seek discretion, special access and surprise", says Carissa Nimah, guardian of the brand, Soneva.  They want meaning, authenticity, and connection. This is particularly relevant in a post-Covid era. "Today people crave conviction, experiences, focus and depth, discovery, and understanding," she adds.
Service not at the cost of privacy
Hotels should not fuss over pampering their guest to an extent that it invades their privacy. "I'm strictly against the idea of a butler hanging around in the property, literally stalking you all over. It becomes intrusive and unbearable for the guests sometimes," says Suhel Seth, Image Guru and an avid traveller.
Service is important but it can never be the substitute of not having the product right.  "There are a few brands that maintain that fine line balance. In India, Taj hotels is one of them. It has a soul that reflects in all its properties. Internationally, Four Seasons has incredibly brilliant concierge service. There is no one hovering around you and still their service speaks volumes."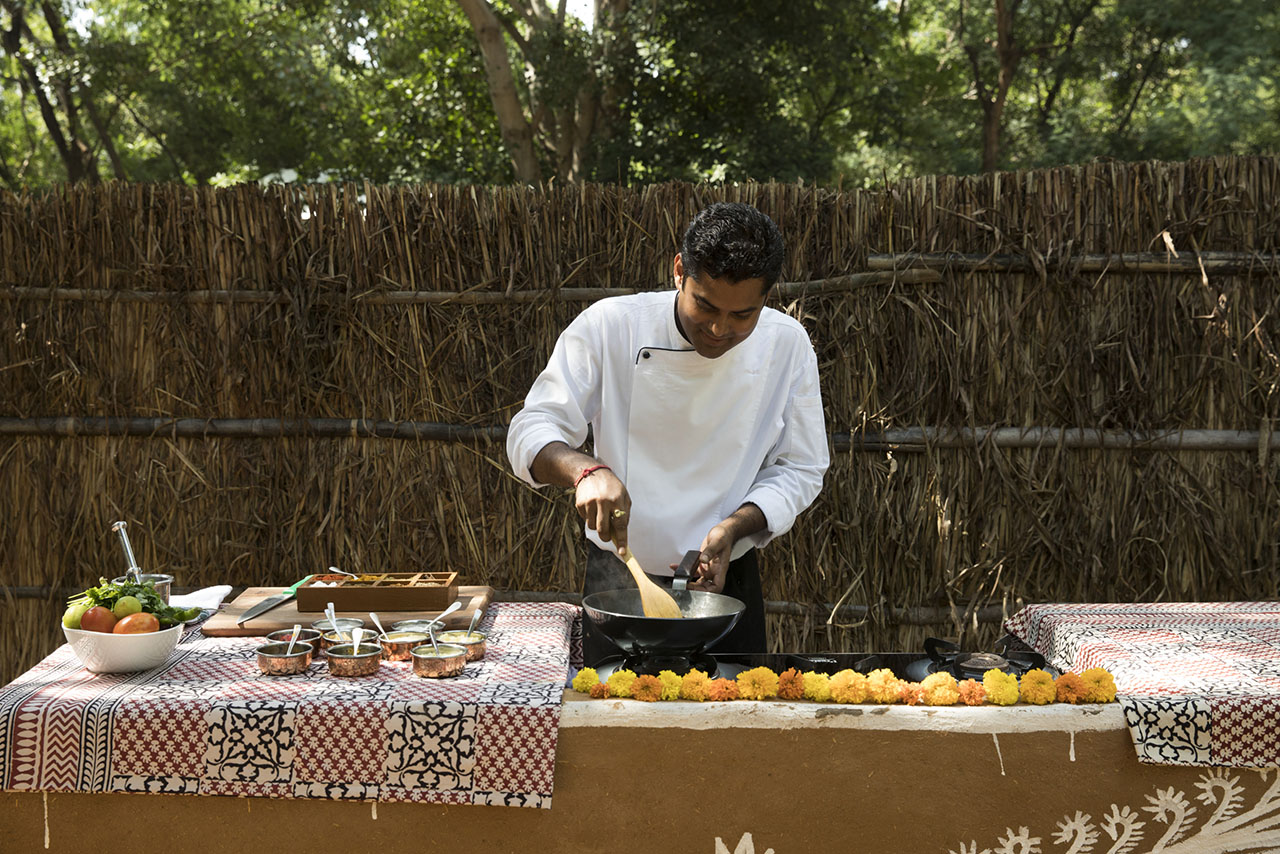 F&B service is key
"Food is one of the most important deciding factors when choosing a hotel to stay and also one of the reasons travellers keep returning to a hotel year after year," says Seth.
People prefer fresh and healthy dishes prepared from locally sourced organic produce, "Perceptive touches like locally inspired cuisine and thoughtfully created welcome drinks are something a discerning traveller appreciates. When it comes to food, freshness, understanding needs of the guest, and offering in simple format is key," points out Anand of Aman India.
"At Aman-i-Khas and Amanagh,  we have menu's for guest comfort however they are more of symbolic guidelines and we take guests on culinary journey with recommendations when we start to understand their needs or prepare anything we can if we have ingredients in-house".  
Any time breakfast and check in—check out
This is something the travellers have been looking for in the hotels.  When you are on a leisure break, adhering to the hotel's timing for breakfast, check in-check out could kill the whole experience of a holiday.
Considering this, chains like Postcard hotels are setting new standards in experiential luxury by allowing guests to just be themselves on vacations and not rush for anything. No check in- check out time at the hotels and anytime breakfast is amongst their signature offerings.
"Aman resorts too has no timings on the meals. Guests can choose to eat what and when they feel like eating. We have served eggs and waffles at 8 in the evening, as guest decided to sleep through the day," says Anand.
Hotels with limited inventories at good locations
Post Covid, travellers prefer hotels with limited inventories at excellent locations. Smaller inventories bring exclusivity, privacy and more personalized attention to the guests.  This is why smaller boutique hotels and luxury Airbnbs have been high on demand during pandemic and post pandemic travel.  "Smaller inventories with harmonious design, space & privacy and transformational experiences, is what an evolved traveller looks for while travelling to destination with loved ones," says Anand. 
Sustainability Values of the hotel 
Following the impact of the COVID-19 pandemic, hotels have witnessed that travellers are more aware of nature, more sensitive to the challenges of the planet and concerned about preserving the environment. They prefer hotels that protect the environment, and the local communities, and operate while implementing sustainable tourism practices that are realistic.
"Sustainability values of the hotels matter to the evolved traveller so much more than ever before," points out Arun. Hotels like Evolve Back Resorts, Soneva Jani, Six senses (Phuket and Fort Barwara), the Auberge collection, Inkaterra Hotels in Peru have taken exceptional sustainability initiatives, she adds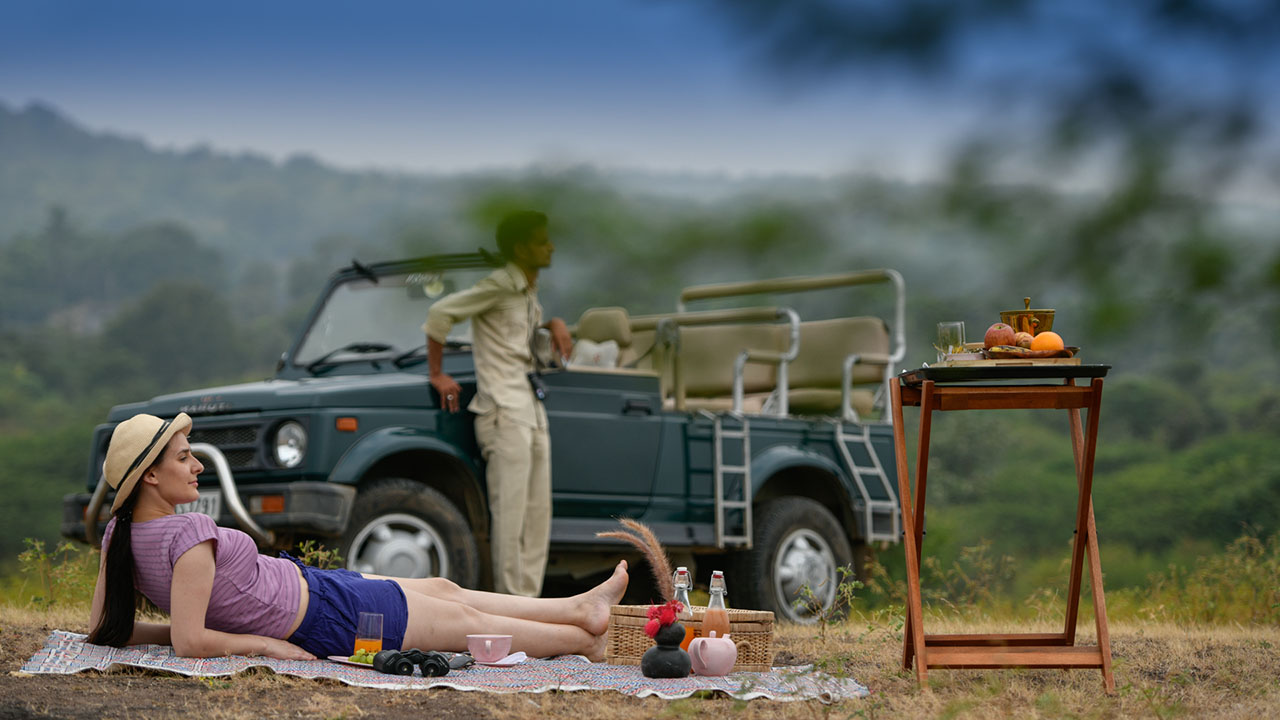 Experiences Count   
Some hotels are creating experiences which are as far removed from an urban scenario as possible, and letting them indulge in things they rarely get to do in their daily lives.  "When our guests arrive, the first thing we do is ask if they would like to take off their shoes and let them feel the sand between their toes. Living in the moment is everything. When guests go on holiday, we don't want them to do the same thing they do at home – we want them to escape, to dream, to feel," says Carissa of Soneva.  "Outdoor cinemas, observatories to explore the wonders of space and, large outdoor bathrooms are a few experiences for which our guests keep coming back year after year at Soneva," she added.
Travellers are always looking for a unique list of handpicked experiences from the hotels that help them explore the local culture, food and region's specialty.  They appreciate hotels that embrace unique and disruptive ideas. "I love how Taj Mumbai has 20-30 sun beds in the pool, a very unique thing to have in a hotel, and definitely interesting" says Seth.
Ratings do matter
The perception that star properties keep their quality intact, services at par and deliver on the promises, play a big factor in choosing a hotel.  "If it is about an international destination, even if I am referring to online views of the property, I can easily gauge that they are genuine. I prefer to opt for properties that are operated or managed by an industry veteran as they carry an image which they ensure to maintain," said Jyoti Mayal, president, travel agents association of India. 
Ultimately, it's all about the destination
The choice of property depends a lot on destination. In some cities, an Airbnb could be a preferred option and in others it could be tried and tested star rated hotels.
According to Geetanjali and Ayush Kasliwal, co-founders AKFD Jaipur, travelling to a city like Istanbul, is all about the experience of living like a local, and thus, either an Air BnB or just a homestay in a pre-dominantly pedestrian area. "However, if the duration is short, a small boutique property in a great location is what we would go for as we want to experience the uniqueness of the place that we are going to. In case it is to zone out, we prefer hotels that are off the beaten track" says Kasliwals.
"Internationally, our most memorable experiences have been in Airbnb's particularly one in Istanbul, where we stayed in the house of a movie director, with the most incredible view of the Bosphorus".