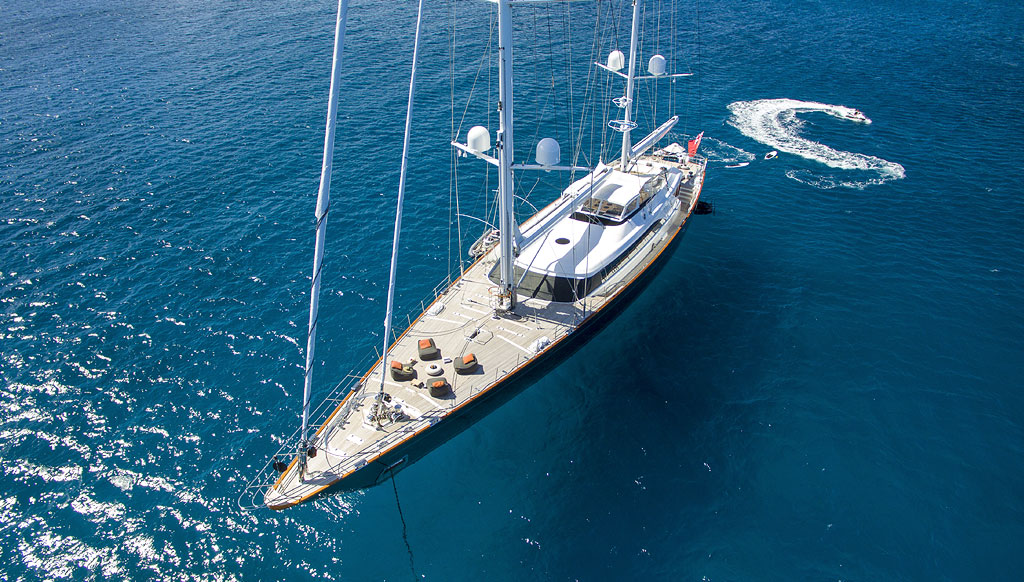 SUMMER PARTY | Exotic and exclusive charter yachts, like the Panthalassa, are the way to go if you are looking for an unforgettable vacation
Yachting is more than just a vacation. Rather it is a recreation reserved for the discerning few who have arrived in life, and that too in style. And we have Y.CO, the authority from the global yachting arena, sharing more about the best yachts to charter for a summer on the seas
When you step onboard a luxury yacht, it becomes a lifestyle statement and one that underlines the fact that regular is not the route you take when you opt for a charter vacation. From high-tech super yachts to headturning mega yachts, there are exotic charter options available and they all guarantee fun not just with all the sun and surf, but also cozy comfort as you cruise across stunning destinations. And to help you with an expert guide to a charter vacation this summer, we have Y.CO, the challenger brand of the global superyacht industry, listing here some bold and beautiful options spanning new to charter yachts and those recently refitted. Headquartered in Monaco, Y.CO has its fingers on the fast racing pulse of the yachting world and is the last word on everything to do with the luxe sport of yachting. So, look no further than this hand-picked list of Y.CO's recommended summer yachts to charter for a splurge-worthy vacation.
SPIRIT
True to her name, 54.3-metre SPIRIT is a world-cruising explorer yacht designed for free spirits and adventure seekers. Customised to the highest specifications, she boasts contemporary Zen-like Asian-inspired interiors with touches by Christian Liaigre. A dedicated spa treatment room with onboard masseuse offers the ideal onboard escape. Vast exterior deck spaces include an open-plan sundeck with Teppanyaki grill, where the skilled chef can create incredible dishes in a fun, family atmosphere. Jump on the host of sea toys including a 7m slide, SeaBobs and windsurfers, to enjoy beachside Olympics set up by the crew, who add to the adventurous spirit.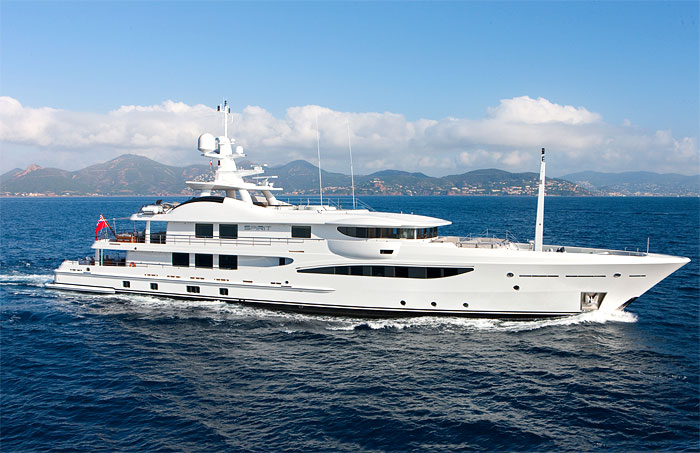 PANTHALASSA
Designed with all the seas in mind, 56-metre sailing yacht PANTHALASSA exudes sophistication. The yacht's exquisite light-infused interior by Foster + Partners takes the yacht into a class of her own. Versatile PANTHALASSA can accommodate 12 guests in 6 nearly equal sized cabins, and her dining room converts to a boardroom or cinema, making her ideal for business as well as fun with friends and family. The yacht has an array of sea toys including two 6.2m tenders, jetskis, SeaBobs, waterskis, kitesurfing gear and beach equipment for BBQs and lazy days relaxing.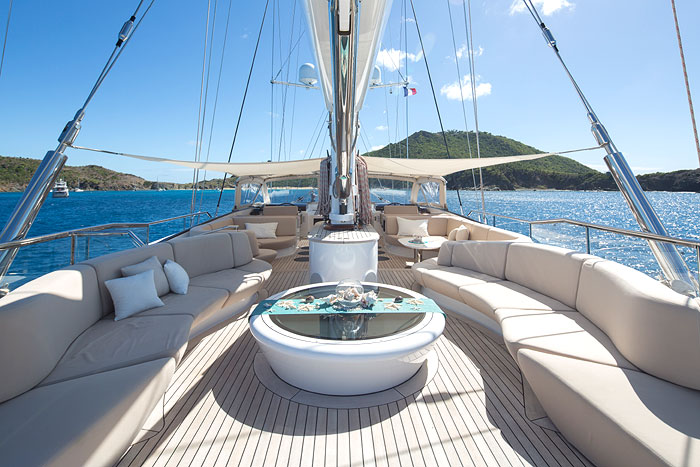 ELENA
Elegant 2009 sailing yacht ELENA was lovingly and meticulously built to the original designs of the racing schooner of the same name that participated in the 1928 King's Cup Transatlantic Race from New York to Santander in record-breaking style. Her highly experienced Captain and crew bring a passion for the yacht and guests experience this onboard. A fierce contender in classic regattas with no compromise to contemporary comforts, experiences onboard ELENA can be exhilarating or relaxing to suit your preference. Stately, classic-style interiors with period details are complemented by expansive deck areas, ideal for taking in the sailing action.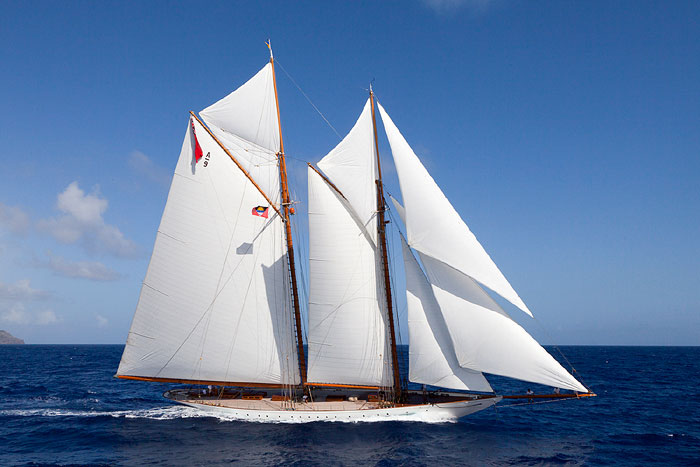 Sunday
60-metre SUNDAY is a true head-turner. Her immaculately maintained Art Deco-inspired interiors exude style and her equally stylish exterior decks are ideal for entertaining or indulgent relaxation to suit your mood. The yacht boasts extensive cruising experience in the Eastern Mediterranean and her lively crew offer unparalleled knowledge of this region's best hotspots and secret beaches. Undeniably Best in Class, SUNDAY is ready to exceed the expectations of guest used to the very best.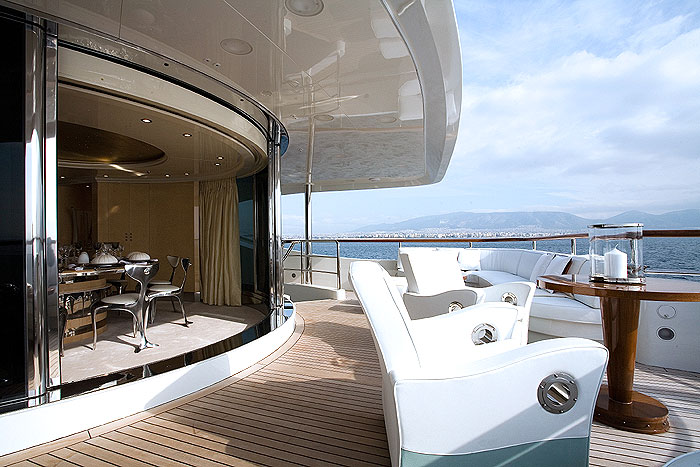 Octopussy
Fresh from an extensive refit and in as-new condition, OCTOPUSSY is the ultimate yacht for family fun. With bold vibrant interiors, an excellent selection of sea toys, specialist fishing gear and a top speed of 32 knots, OCTOPUSSY boasts multiple relaxation and entertainment options including a main salon dining area with 310-degree views and floor-to-ceiling glass doors that open to the main deck aft. Her large swim platform and additional floating dock offer easy access to the water, tenders and toys.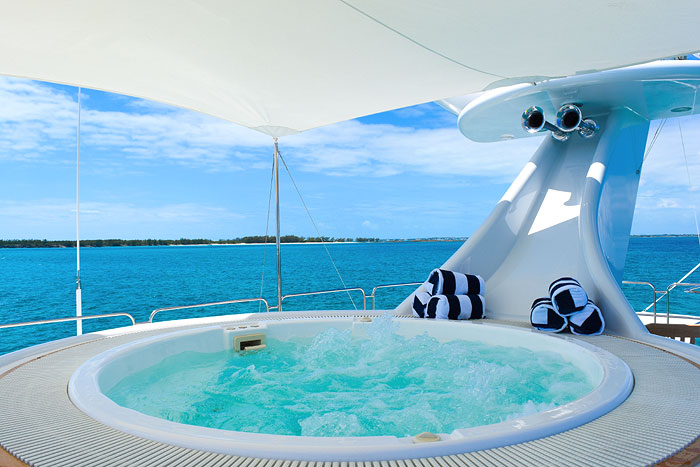 Pioneering innovation and bringing a new and modern approach to yachting, Y.CO specialises in the sales, purchasing, chartering, management, new construction and refitting from superyacht hubs worldwide. Visit Y.CO ONLINE for more information.