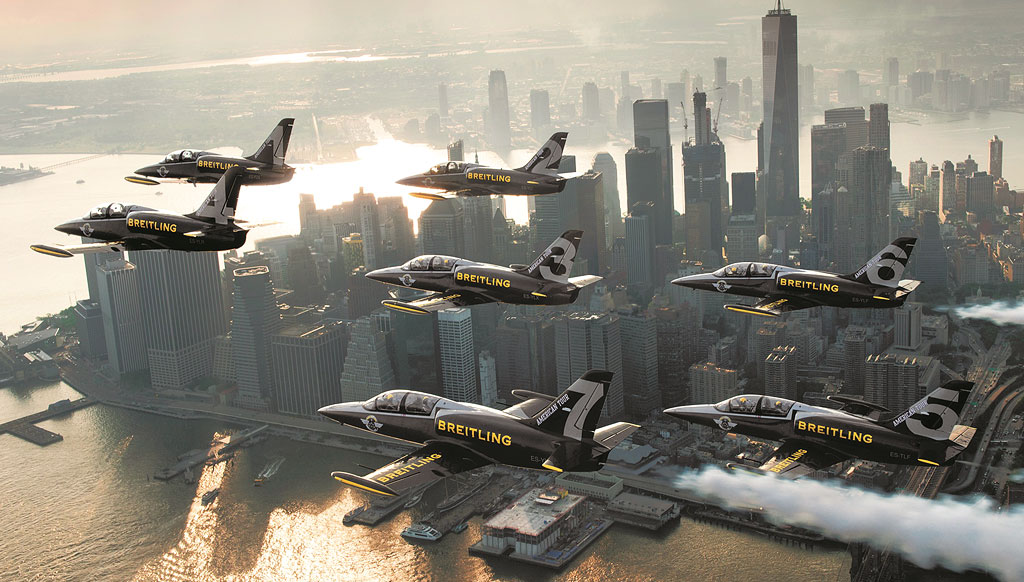 The Breitling Jet team thrilled crowds with stunning performances, flying less than three meters apart at speeds of around 700 km/h
The world's largest civilian professional aerobatic display team flying on jets has completed its two-year tour of the United States and Canada, taking part in 30 airshows, giving 70 public demonstrations, touching down in 35 American states and covering about 46,300 kilometers
The world's largest civilian professional aerobatic display team flying on jets has completed the two-year tour of the United States and Canada that marked its first incursion into American territory. In the course of this "Breitling Jet Team American Tour", the pilots of the seven L-39C Albatros thrilled crowds with their stunning performances, flying less than three meters apart at speeds of around 700 km/h. After taking part in 30 airshows, giving 70 public demonstrations, touching down in 35 American states and covering about 46,300 kilometers, the ambassador of the independent Swiss watch brand Breitling bid farewell to the New World on October 21st to 23rd at the first Breitling Huntington Beach Airshow, in California.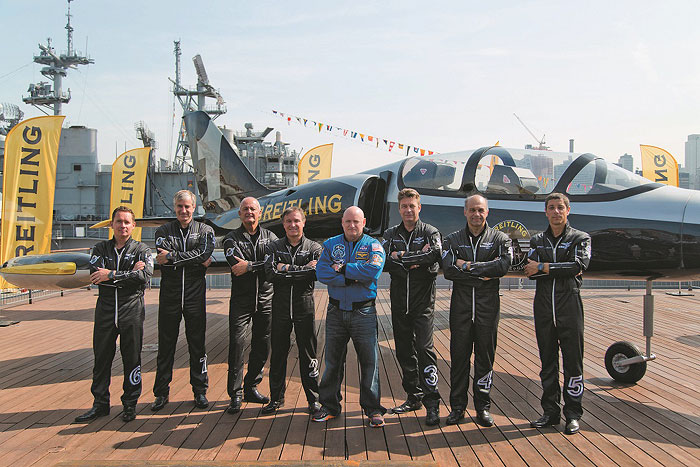 "The American Tour has been an absolutely incredible experience" said Breitling Jet Team Leader, Jacques Bothelin. "We have been privileged to share Breitling's passion for aviation with hundreds of thousands of fans and to experience unforgettable moments, such as flying over Manhattan." The Breitling Jet Team did some spectacular flights over some of the most legendary sites of the United States, such as the Grand Canyon, Mount Rushmore, the Golden Gate Bridge, Zion National Park and Monument Valley. The squad was able to demonstrate its expertise and professionalism by welcoming on board exceptional passengers, including Mark Kelly, a U.S. Navy veteran and retired NASA astronaut. Pilots belonging to the U.S. Navy Blue Angels and to the Canadian Air Force Snowbirds also enjoyed the pleasure of whizzing through the skies with the Breitling Jet Team – and for once in the passenger seat!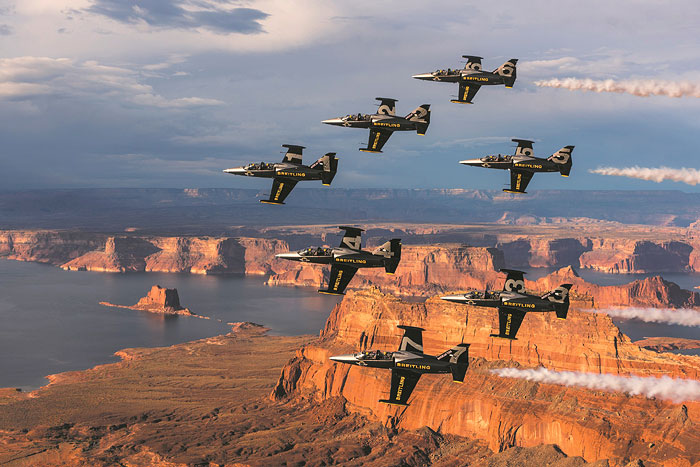 "A French team flying on Czech jets and supported by a Swiss watch brand was a first for the American authorities. But having admired its performances in Europe, I knew we just had to have the Breitling Jet Team come to the United States", said Jim DiMatteo, U.S. Navy veteran and director of the Breitling Jet Team American Tour. "We cooperated closely with the FAA (Federal Aviation Administration) to negotiate a new framework enabling the team to perform in North America. It took a great deal of work and determination, but I'm proud of the result."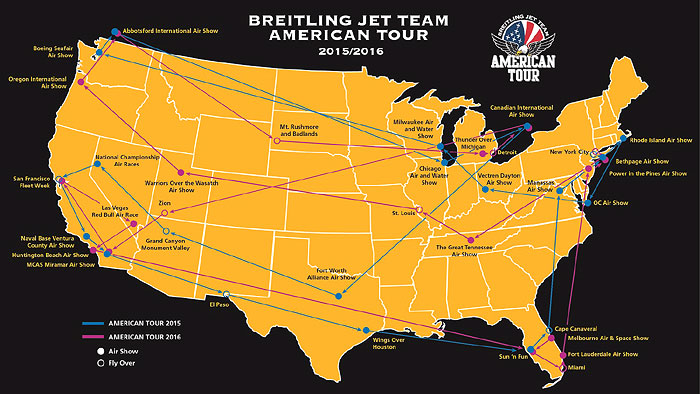 Breitling set up the Breitling Jet Team 13 years ago to share its passion for aerobatics with a broad audience. Endowed with fast and powerful aircraft flown by highly skilled pilots, this team unique in its world is a perfect illustration of the brand's cherished values: performance, precision, aesthetic sophistication and innovation.