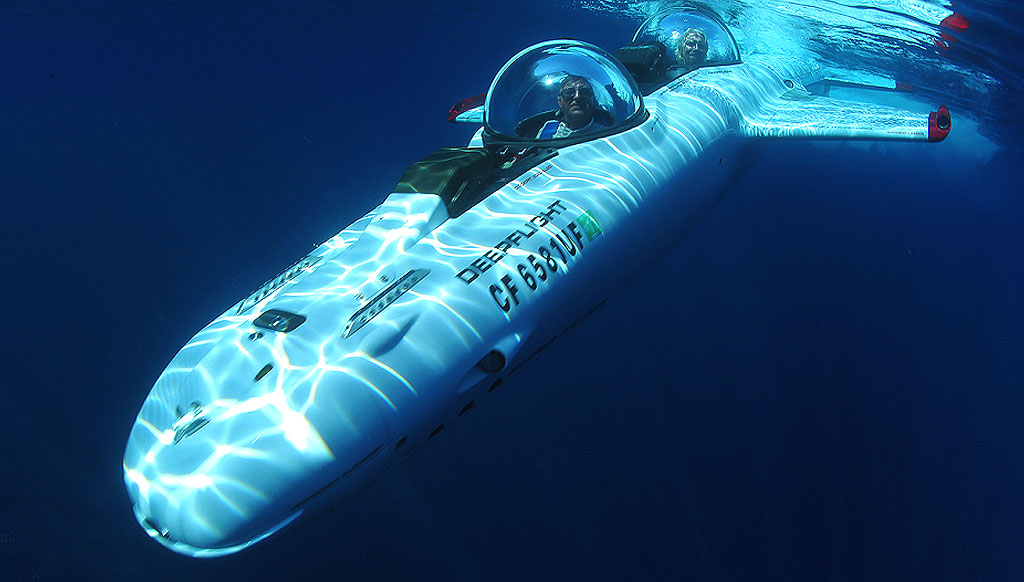 DENIZEN OF THE DEEP | The Super Falcon employs intuitive controls, fly-by-wire technology, and a simple layout, enabling it to be driven with minimal training
A trio of personal underwater crafts for aquatic exploration—all equipped with cutting edge safety features and a design that lets you cruise alongside large sea animals, too
Aquatic exploration is always one of the most thrilling adventures one can indulge in. But nothing beats the feeling of having your personal underwater sojoun in a private submersible craft. Here's a selection of personal submarines from submersible specialists DeepFlight Adventures, for your next luxe vacation:
Dragon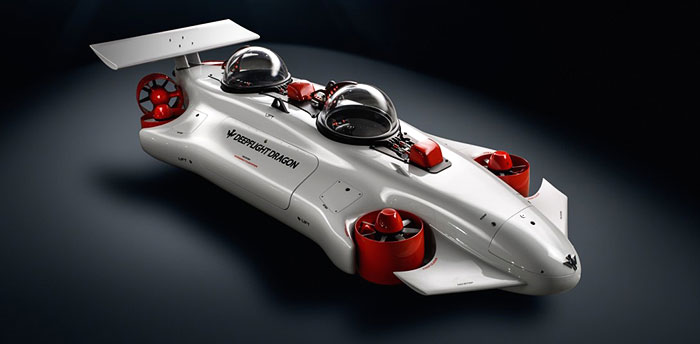 The Dragon is the first DeepFlight craft to offer hovering capability, through which you can dive and cruise alongside big animals or stop and hover over ancient shipwrecks. Quad brushless DC thrusters and an underwater lithium battery pack provide quiet, efficient operation for up to 6 hours between charges.  The Dragon comes quipped with DeepFlight Dive Manager (DDM), a proprietary technology that monitors and manages critical functions, allowing the Dragon to be piloted with minimal training and provides the ability to set the depth limit on any particular dive.  This personal submarine, like all DeepFlight crafts, has fixed positive buoyancy, meaning that it will always naturally float back to the surface—no need for variable ballast system or drop weights. At 1800 kg and only 5 m in length, the Dragon is able to fit on more yachts than any other submarine on the market, with little or no retrofit required.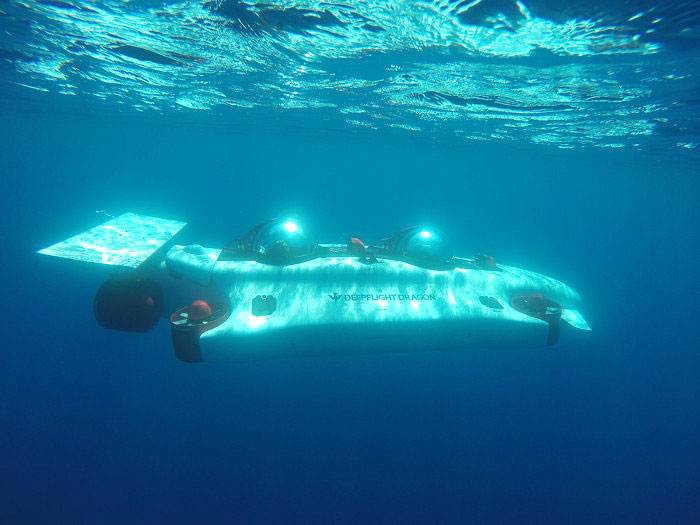 Super Falcon
The Super Falcon leverages the principles and dynamics of flight by incorporating a patented inverted winged design.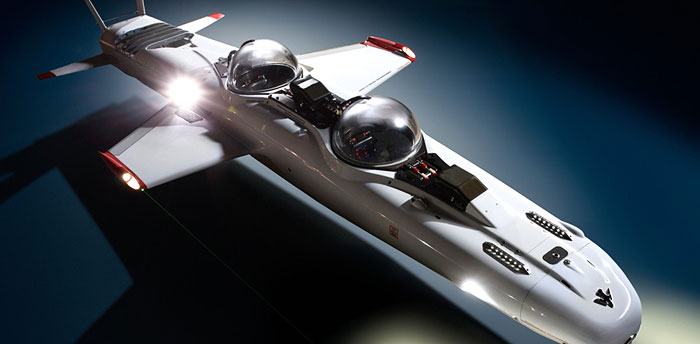 It is the underwater equivalent of an airplane. Diving the Super Falcon Mark II is a radically different experience from a conventional submarine. Like the Dragon, this too weighs 1800 kg and measures 5.9 m in length, again enabling it to fit on all kinds of yachts, with little or no retrofit required.  The company additionally promises to provide integration services onto yachts as well as into shore-based operations, inclusive with a purchase.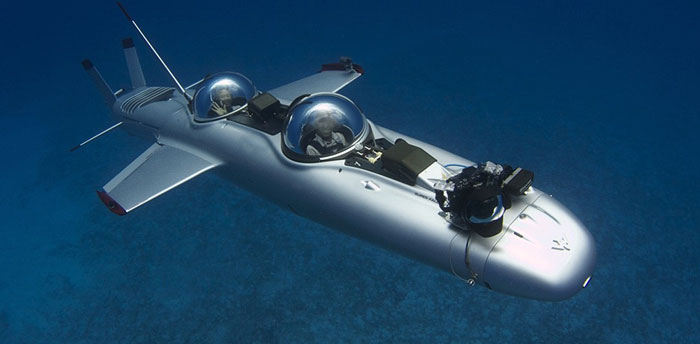 Unlike traditional submarines with cockpits as complicated as a 747, the Super Falcon employs intuitive controls, fly-by-wire technology, and a simple layout, enabling it to be driven with minimal training. And of course, the positive buoyancy ensures safety through float-to-the surface feature. Sounds perfect for a cosy, private adventure.
Super Falcon 3S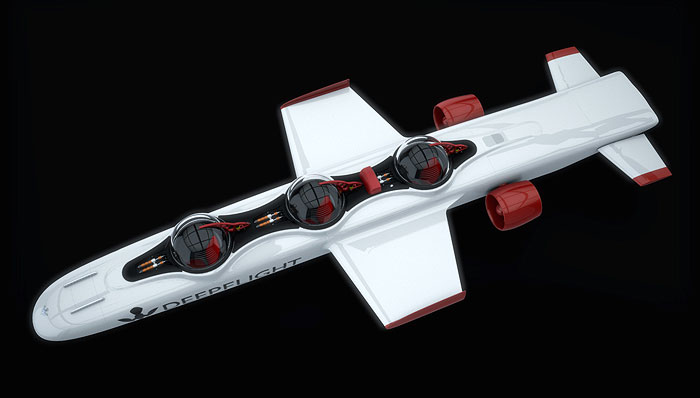 This is the latest and larger version of the original Super Falcon and measures 25 feet in length, 10.8 feet in width, and 5.2 feet in height. Unlike the previous model, the new addition features three inline viewports (interconnected via a closed-circuit communications system) to accommodate a pilot and two passengers—ostensibly with an eye on high-end adventure seekers in underwater tourism. Each person benefits from their own cast-acrylic hemispherical canopy that lets them take in the sights while descending to a maximum level of 400 feet.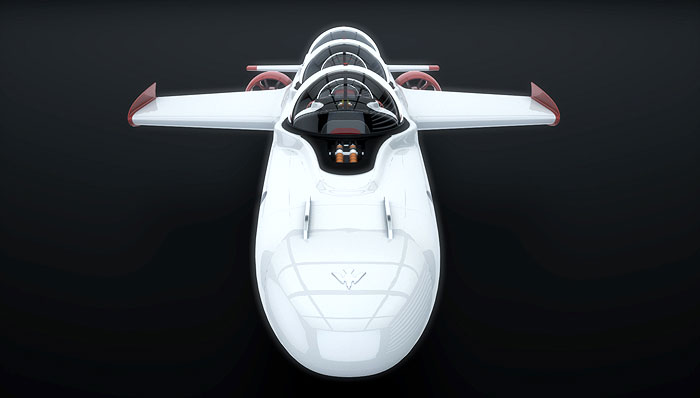 Equipped with a fly-by-wire, three-axis flight control system, the winged wonder travels through liquid space much like an airplane and is even capable of hydrobatic maneuvers. Propulsion is provided by two pressure-compensated, direct-drive brushless DC thrusters and a large composite propeller that enables a top cruising speed of 6 knots. And a 14 kWh lithium iron phosphate battery (supported by two 120–240 VAC charging systems) allows for up to 8 hours of autonomous travel under normal conditions. As with all of the company's crafts, this too is positively buoyant; in the highly unlikely case that any system failure occurs (there has never been one to date), the sub will naturally ascend due to the physics of its design and construction.
You'd soon be able to cruise in The Super Falcon 3S at indulgent tropical resorts. Meanwhile, gear up for the craft's debut at the Monaco Yacht Show on Sep 28.