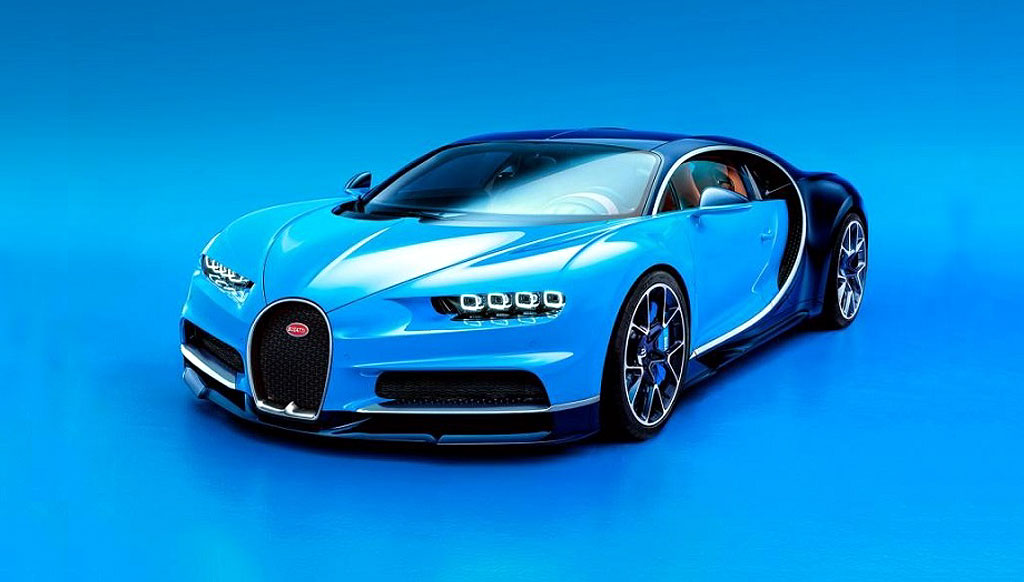 ROAD MISSILE | With jaw-dropping power and cushioning comfort, this blue baby comes straight from your wildest auto dreams
Unveiled at The Geneva Motor Show, the Bugatti Chiron is the fastest and highest powered production sports car in history. With a potent combination of cutting edge technology and luxuriant design, the Chiron represents two distinct legends that bestow their name upon it: fabled Formula 1 racer Louis Chiron and a mythological centaur of singular prowess
So here's the speedster you've been awaiting with bated breath.  We'll give you the specifics straightaway, and then all the details to sink your teeth into:
1,579bhp spread evenly across its four wheels, 0-100km/h under 2.5 seconds, a top speed of 261mph—that's 420kmh for us. The Bugatti Chiron was made to kick the Bugatti Veyron Supersport to the curb as the world's fastest production car. This all-wheel drive blue speed-demon is the optimal marriage of fiery power and comfort. Right now, though, the company is already promising a sports model and convertible with even faster specs coming right up. For those looking for pure driving pleasure, perhaps a future version will ditch the all-wheel drive component.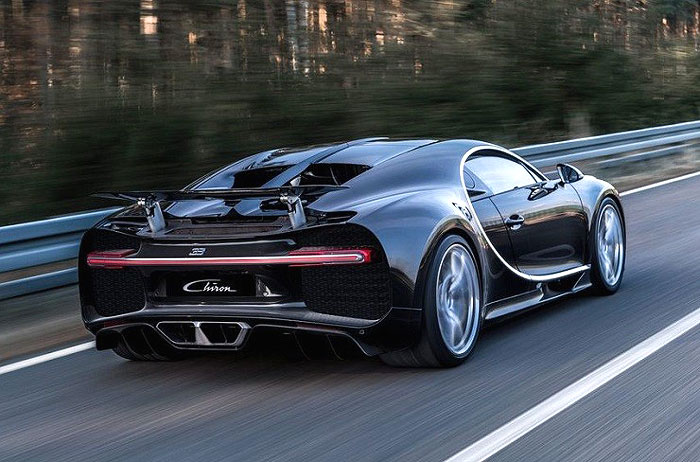 What's in the make of a car so devilishly fast? By slashing the weight with an outer shell of carbon fiber, the Chiron tips the scales at 1,995kg to a power-to weight ratio of 741bhp per tonne. That power comes from the 8-liter quad turbo W16 powerplant engine hidden inside.
Visually, it looks much sharper than the Veyron, with its tighter, sculpted lines at the front cleverly concealing some of the aerodynamics, as well as a cleanly tapered rear dominated by a single strip left-to-right tail lamp. Other performance-boosting specs include a new titanium exhaust system (with six exit pipes), 10 radiators that make up the improved charge air cooling system, 20″ front & 21″ rear rims, specially-developed wider Michelin tires, large carbon silicon carbide brakes, plus a monocoque, rear-subframe and shell – all made of carbon-fiber.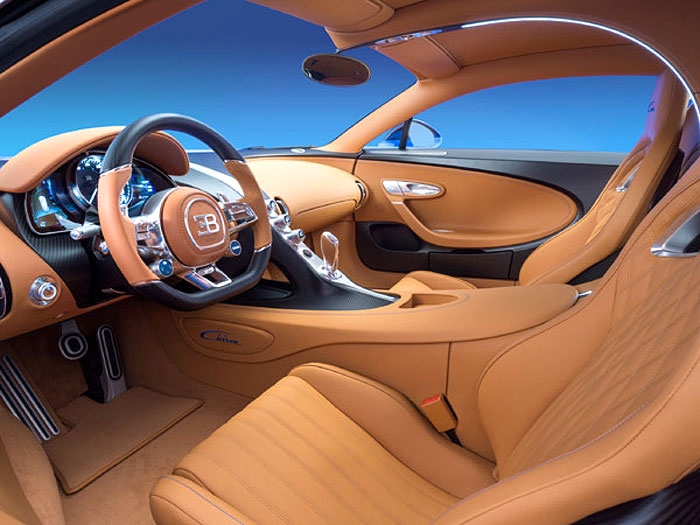 In the comfort sector, head and leg-room are enhanced by how much wider and slightly taller it is than its predecessor. Wood, leather, carbon fiber, and aluminum on display are in no way diminished. The leather interior is designed to minimize driver distractions, with a narrow center console and analogue speedo surrounded by hi-res digital displays that simplify the info as the speed increases. Oh, and you also get a cooled glove box for keeping the bubbly ice-cold, and one-carat diamond membrane speakers, because it's a Bugatti!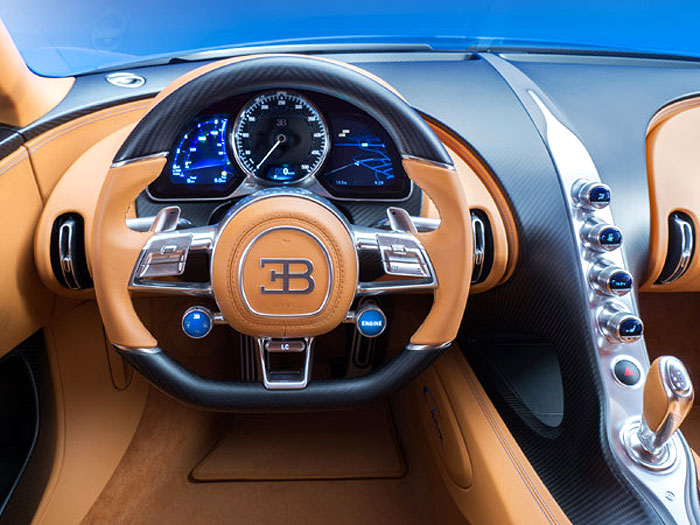 Bugatti's head Wolfgang Dürheimer rounded up the car with these words "The Chiron is the quintessential ultimate super sports car: ultra-modern, incredibly fast, agile and powerful with a stylistically demanding design and the highest possible levels of comfort."
With a starting price of $2.6 million, nothing less would do. You'd have to keep up with the Chiron's speed, though, because this is a limited edition of 500 units, with 120 of them already accounted for. Slow and steady won't win the race!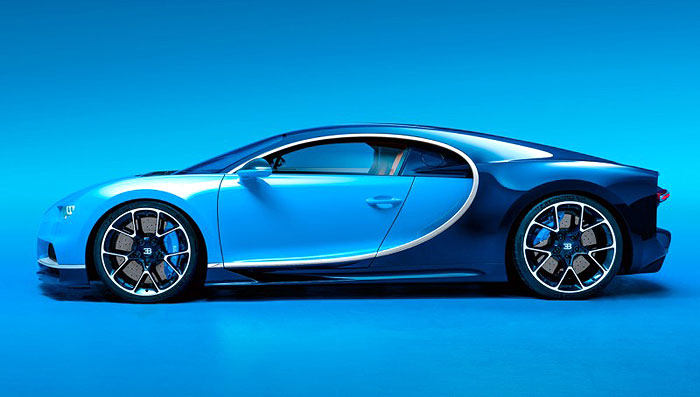 (Source: www.luxuo.com)