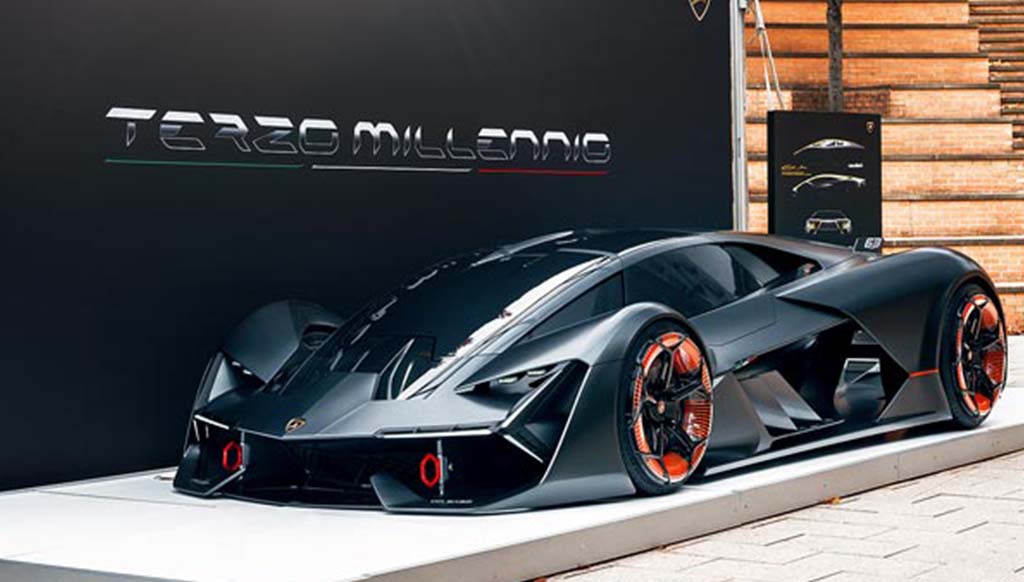 WHEELS OF THE FUTURE: The Terzo Millennio has been created in partnership with Massachusetts Institute of Technology (MIT) in Boston
Lamborghini's Terzo Millennio is a wonder-car brought to life—a thinking beast of the future that draws power from supercapacitors and possesses the ability to detect and repair cracks in itself
The age of the thinking, charge-taking beast of the asphalt is here. Italian supercar manufacturer Lamborghini has created the world's first self-repairing supercar, the Terzo Millennio—which translates, quite appropriately, as 'the third millennium' in Italian. This car straight from the future possesses astonishing capabilities of detecting and repairing cracks within its bodywork. Not to mention the wonder-car intimidating looks that gleam with the promise of something more. The Terzo Millenio maintains the iconic Lamborghini lines but the design is a definite treat for sore eyes.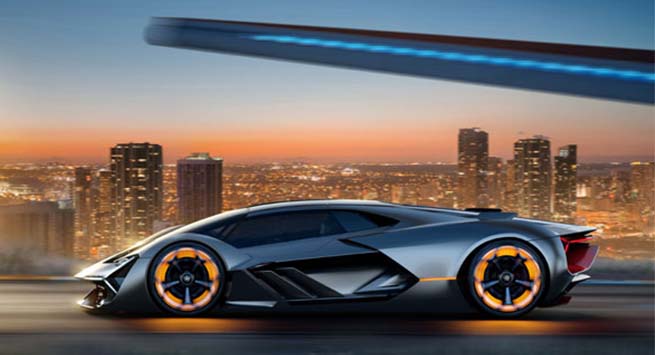 The all-electric car is powered by supercapacitors rather than batteries that are the conventional electric source of power, and comes equipped with sensors which perform a scan to detect any damages to the bodywork. The Terzo Millennio self-repairs by using nanotubes to fill the cracks and avoids the damage from spreading. The supercar has been created in partnership with Massachusetts Institute of Technology (MIT) in Boston. Lamborghini started the project a year ago when it signed an agreement with Massachusetts Institute of Technology (MIT).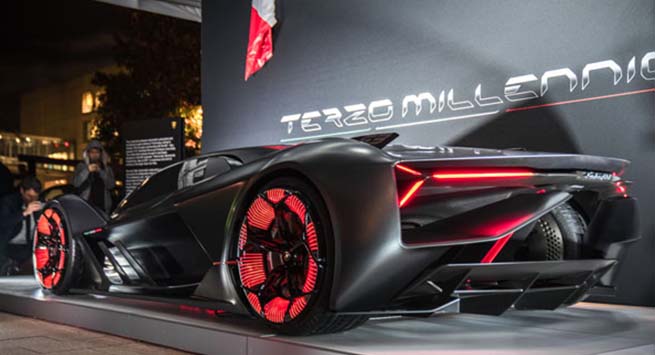 The supercapacitor-enabled car features an energy storage system that allows rapid charging and holds more power than a battery pack. The supercapacitors are made out of carbon and can be integrated into the car's body panels as they are lighter and smaller than traditional batteries. The supercar can also store energy in its carbon fiber body–a feature that's probably going to get a lot more popular in the coming future.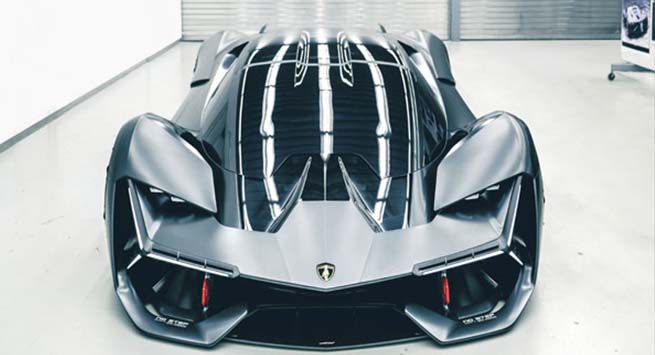 In addition, each wheel of this science fiction dream comes equipped with an integrated electric engine, which glows when the car is on the move.  Lamborghini boss, Stefano Domenicali called it a rewriting of the rules on sports cars. And they're surely rewriting in style!