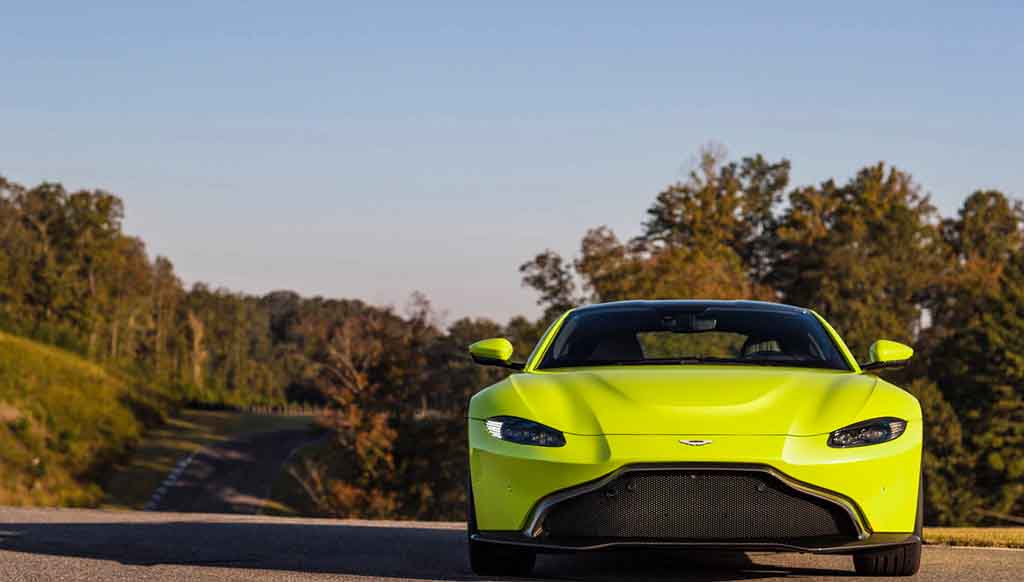 With all the class and panache of a 007 mean machine, the new V8 Vantage promises some far-out technology to go with its eye-catching design
Aton Martin's aggressive-looking, all-new V8 Vantage just debuted at the Los Angeles Auto Show. The DB10 that James Bond drove in Spectre was based on this classy set of wheels—take a look
Aston Martin finally comes all out with the aggressive looking, all-new V8 Vantage that made its debut at the Los Angeles Auto Show. Cheaper than the DB11, but with all the class and panache of a 007 mean machine, the new Vantage promises some far-out technology to go with its eye-catching design.
Post the release of the DB11 last year, the 2019 Aston Martin Vantage is the second model in the carmaker's line-up to be completely updated as a part of the brand's second century product development plans.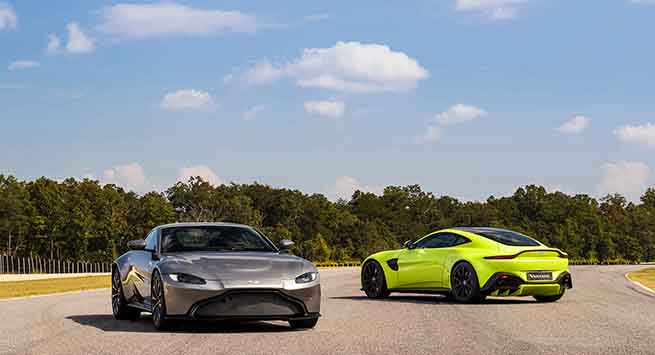 Yes you would be struck by the resemblance to the DB10, if you've watched the Bond movie Spectre—and that's because the DB10 specially created for the film was based on this new production car. Aston Martin had made exactly ten DB10 for James Bond to drive, and then one to be sold off afterwards, with a price tag far more than the Vantage's $150k starting price.
Aston Martin doesn't make its own engines from scratch for its road cars: instead, it starts with some proven engineering from elsewhere in Europe. The Vantage begins with a Mercedes-AMG engine—the 4.0-liter twin-turbo V8, which is then tweaked by Aston Martin's own engineers, to stamp it with the marque's distinct feel. So this one boasts an impressive 503 horsepower at 6,000 rpm, with peak torque of 505 lb-ft at 2,000 rpm. The V8 Vantage does the 0-1000kmph sprint in just 3.6 seconds, with top speeds going up to 314 kmph. The exhaust sound has been given special attention as well, and it gets even better on Sport Plus or Track Mode.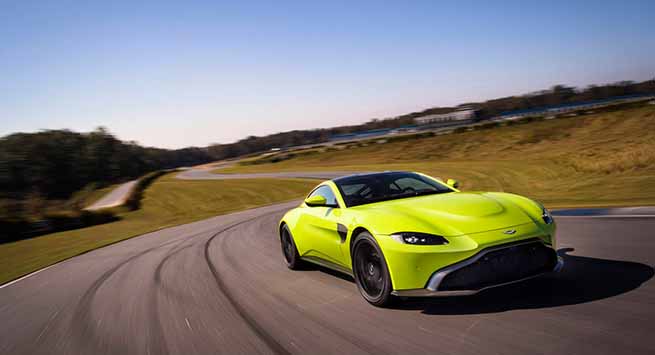 As for the exterior, the mean machine sports an angry looking front fascia with slim headlights and low 'hill climb' grill and protruding splitter. The massive diffuser and sleek taillights extending from side to side dominate the styling of the rear. The up-swept rear decklid and full-width LED tail lights have become fan favorites.
The interior is a classic sports car aesthetic – sharp, edgy lines that express the more aggressive nature of this car, coupled with a low driving position for a more immersive feel. Carbon fiber interior and exterior detailing, luxurious sporting Alcantara and leather upholstery are some of the features you find here.
And let's not forget the 2018 Aston Martin Racing Vantage GTE, which looks like the road-going Vantage cranked up to 11. A huge wing for extra downforce, hood scoops, a near-outlandish rear diffuser— all finished in striking lime-green paint. Crafted especially for the FIA World Endurance Championship, this is one spectacular beast.
The 2019 Aston Martin V8 Vantage is priced at $149,995 and deliveries will begin in the second quarter of 2018.