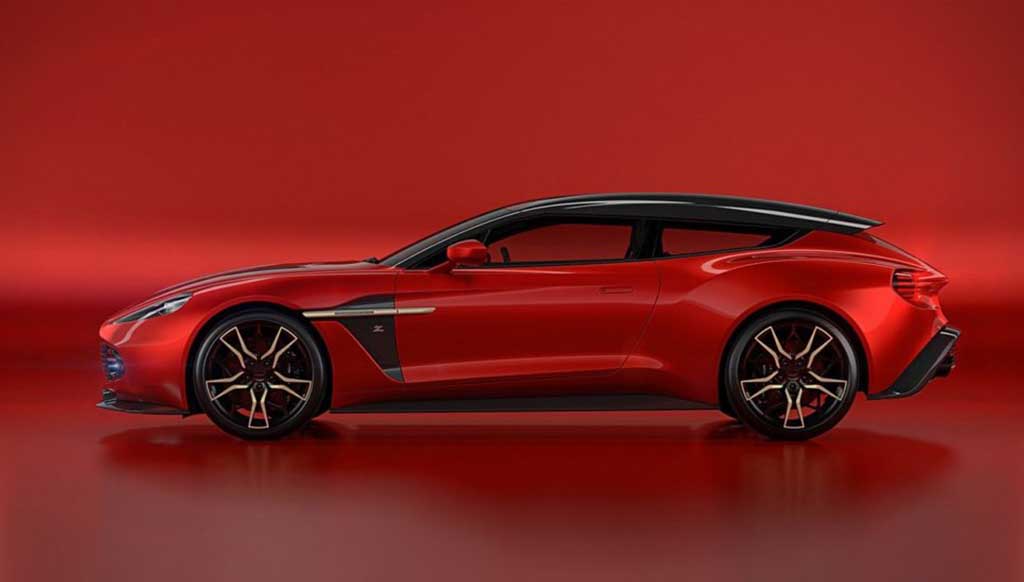 Unveiled as a computer generated illustration at Pebble Beach, all 99 units of the Vanquish Zagato Shooting Brake were sold out in a day
Aston Aston Martin unveiled at Pebble Beach the fourth and final version of the Aston Martin Vanquish—the limited edition Zagato Shooting Brake—and all 99 units are already spoken for
Aston Martin unveiled the limited edition Vanquish Zagato Shooting Brake at the Pebble Beach this year, but only in a computer-generated illustrated version. And yet, all 99 units of the super car were sold out before the day was done. And so were all the units of the two other Zagato variations showcased by Aston Martin at Pebble Beach.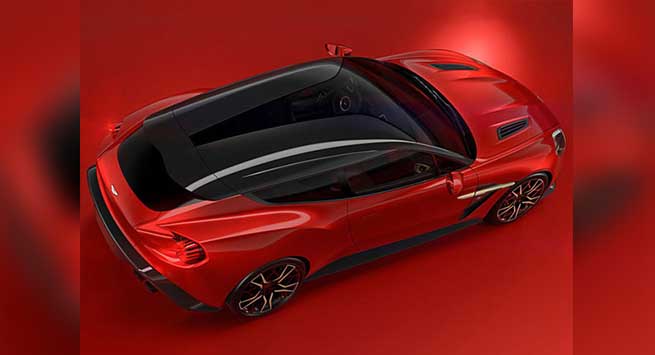 The Shooting Brake is the fourth and final version of the Aston Martin Vanquish, powered by 5.9-liter V12 belting out 592 horsepower, mated to a Touchtronic III auto gearbox transferring torque to the rear-wheel drive. Performance figures have not been revealed, but expect the Shooting brake to be slower than the coupe from 0-100kph thanks to the added weight.
The two-seater features an all-glass top with the design house's trademark double-bubble style roof, which extends out till the rear end. The tail lights like the ones on the Speedster variant (limited to just 28 units) are blade-like units similar to the Vulcan.
The Shooting Brake also sports the Z badge on the front grille, like its three other siblings. The exterior sports anodized bronze accents and a sleek carbon fiber trim.