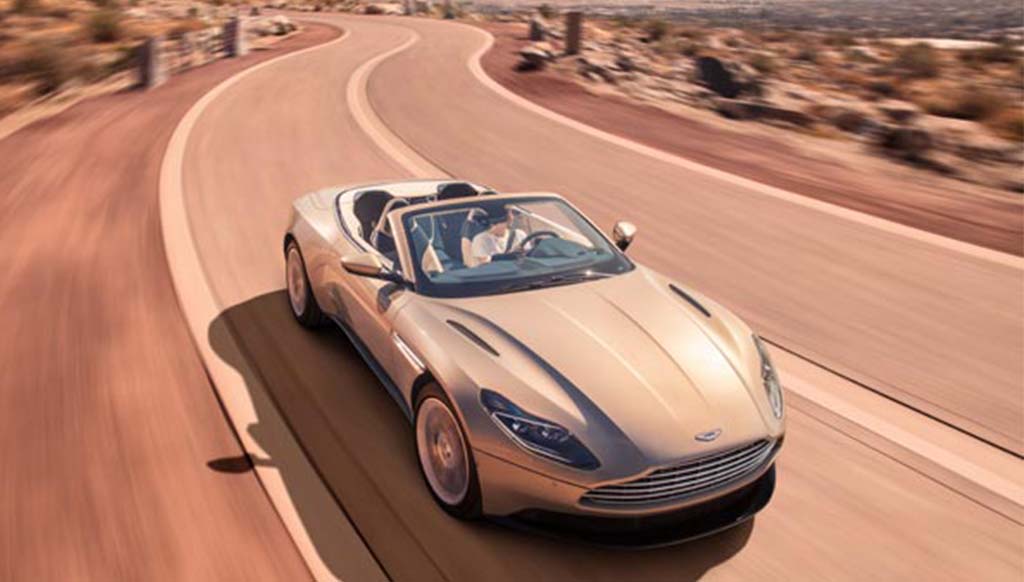 The sportiest drop top from the British luxury car maker, the Aston Martin DB11 Volante is sure to woo even the hardest to please drop-top lovers
British luxury car maker Aston Martin has unveiled the DB11 Volante that is sure to woo even the hardest to please drop-top lovers.
The sportiest drop-top model from the company, the DB11 Volante strikes a perfect balance between engineering and tasteful design with a new body style constructed from a lightweight bonded structure that is 26kg lighter and five per cent stiffer than the DB9 Volante.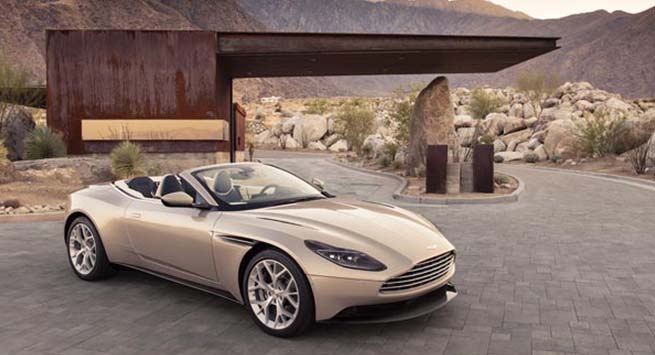 The prominent difference between the DB11 coupe and Volante is the absence of the aeroblades equipped on the hard-top model. The aeroblades sits at the base of C-pillar of the DB11 coupe, but the Volante does not get the C-pillars. The rear deck is also new on the soft-top variant of the DB11.
On the design front, the DB11 Volante features single-piece aluminium bonnet and innovative 'Curlicue' aerodynamic feature from the DB11 Coupe. The back of the seats get new wood or carbon fibre veneer panels. The rear of the car sports dramatic ultra-slim 'light blade' tail lights that create a bold C graphic.
The DB 11 Volante features an AMG-sourced V8 engine which gives sharper handling to the drop top. The 4-litre twin-turbo V8 engine produces 503bhp and 695Nm of torque. The engine is coupled to an 8-speed automatic gearbox delivering power to the rear wheels. A bigger V12 engine powered model is expected to be added at a later phase.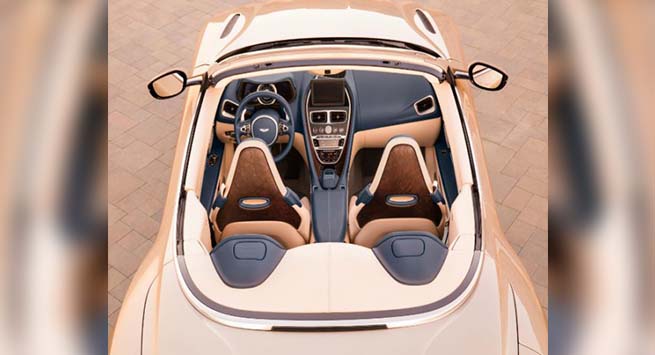 The other highlights of the Aston Martin DB11 Volante are the newly designed roof and folding mechanism. The soft-top comprises of eight layers which are folded in 14 seconds and raised in 16. The roof can be operated at speeds of up to 50km/h and comes in red, black silver or grey silver colour options.
Aston Martin puts its DB11 to the toughest tests as well— the steering wheel is heated and the fabric roof made up of eight insulating layers has been tested to destruction; first in weather chambers and then in Death Valley and around the Arctic Circle.
Priced at $216,495 in the US, the deliveries of the DB11 Volante will commence in the first quarter of 2018.