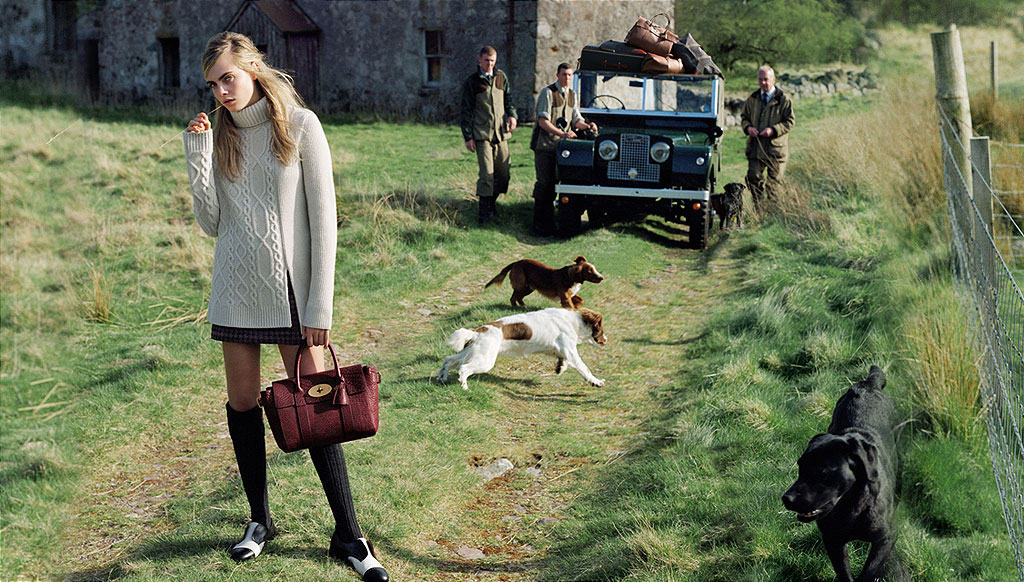 TIMELESS BEAUTY | Bayswater, the iconic leather bag by Mulberry can be carred by handle, in the crook of the arms or over the shoulder. Photo by Mulberry.com
Your hand bag is your agony aunt and your personal assistant – and your brand ambassador, too!
Nothing sums up your look and attitude like the perfect handbag. It is your agony aunt and your personal assistant—and your brand ambassador, too. The right one can make your day or dress up your night. Whether you are just toying with the idea of new arm candy, or seriously upgrading your accessory collection, here is our take on style and fit of some top models based on your body type.
The tall and slender type should go for shapes that are more curvy or slouchy, and broad rather than tall. A workday outfit can be worked to its optimum with a subtle and functional style. You could carry a tote with longer handles that will play up your stature—some delightful options include a Givenchy Antigona with a detachable strap in and the Michael Kors Skorpios shoulder bag. A solid hold-all tote from The Row is a fuss-free and versatile investment, too. In case your style is more adventurous, have a look at the McQueen printed padlock tote, or one of Gucci's sumptuous patent-leather options in pop colors.
Although these styles work well with a professional wardrobe, they can easily fit in with casual day dresses and denims. For formal evening events you can try Chloe's charming Marcie crossbody bag, or an elegant shoulder bag—such as the mini polly snake from Marc by Marc Jacobs. A clutch or a wristlet bag is a smart and versatile option: McQueen for snakeskin, studs and skulls; Givenchy, Saint Laurent or Tory Burch for a softer tonal look.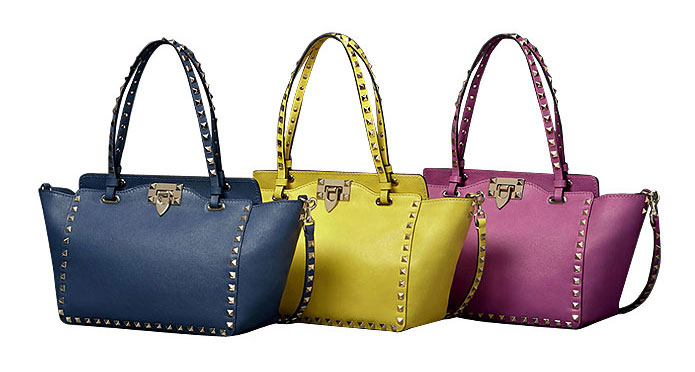 If you are petite, in general avoid styles that are far too large. An edgy Valentino Rockstud mini tote or a Ferragamo Verve double zip tote in pebbled calfskin are great options. Also consider the Burberry Drawstring tote bag and an understated Fendi 2Jours. A hobo is a great option too, but it may not keep all your things organized—even then, it may be difficult to resist a classic intrecciato shoulder bag from Bottega Veneta. If your daily luggage is as petite as you, the small Chloe Baylee tote is just perfect. Dress up your evening with a quilted Michael Kors shoulder bag, Ferragamo mini bag or a neat and shiny Proenza Schouler PS11 Tiny Mirror model. Avoid cross-body styles that cut across your torso.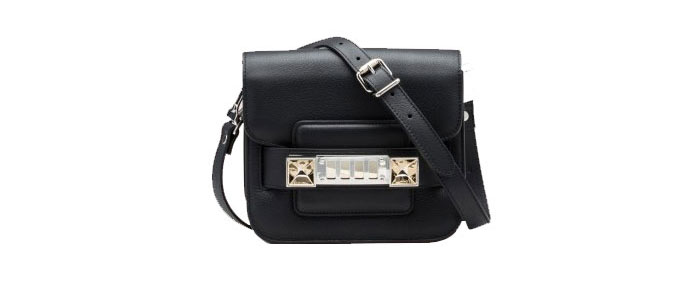 A balanced curvy silhouette is best offset by structured and angular luggage, but can carry mostly any proportionate style. Think Givenchy Easy Shopper, with its clever croc panelling; or the striking bicolor Lanvin Trilogy tote. Heavy-duty looks feature the Marc Jacobs Globetrotter Calamity and the Mulberry Willow Tote in gentle tones. Excellent evening bag options include a subtle Michal Kors Clutch in ostrich and a Saint Laurent Y Clutch.

If you are top-heavy, avoid styles that are above waist. Instead, opt for models that hit at hip level. Look at a DKNY tote with a longer strap, a Chloe Paraty that reverses the proportions. Evenings look great with larger clutch bags taking the limelight: The Jimmy Choo Chandra or one of the statement pieces from Charlotte Olympia. An envelope clutch from the Row or a Lacca bow clutch from Valentino could be the star of your evening.

Heavier hips call for styles that focus on the upper body. Look for shoulder bag styles that end above waist and diagonal detailing taking the eye upwards. Great day performers: the timeless Ferragamo 'Sookie' satchel, the Saint Laurent 'Cassandre-Lisse' shopper with gold hardware and diagonal quilting. Tod's Borse-Grande Leather shopper in solid or color-block will also tuck safely under your arm. The same thought continues for evening: go for styles that have shorter straps, and when carrying a clutch, keep it high. Try the bold Fendi Grande Bi-Color Clutch bag or any of the minimalistic wrap clutches from the Row. A large envelope bag in a light or metallic color looks great: think Tory Burch or Stella McCartney Beckett envelope.

Go through several styles, definitely trying them out in front of a mirror. Look at various colors, materials and shapes that attract you and go with your personality and your wardrobe.


These are only styling suggestions—and since investing into a handbag is the beginning of a relationship, you will need to look around before you jump into it. Go through several styles, definitely trying them out in front of a mirror. Look at various colors, materials and shapes that attract you and go with your personality and your wardrobe. You will experience many Goldilocks moments: too large, too small, too bright, too plain. But chances are, your bag and you will be united by destiny. Or efficient sales staff.