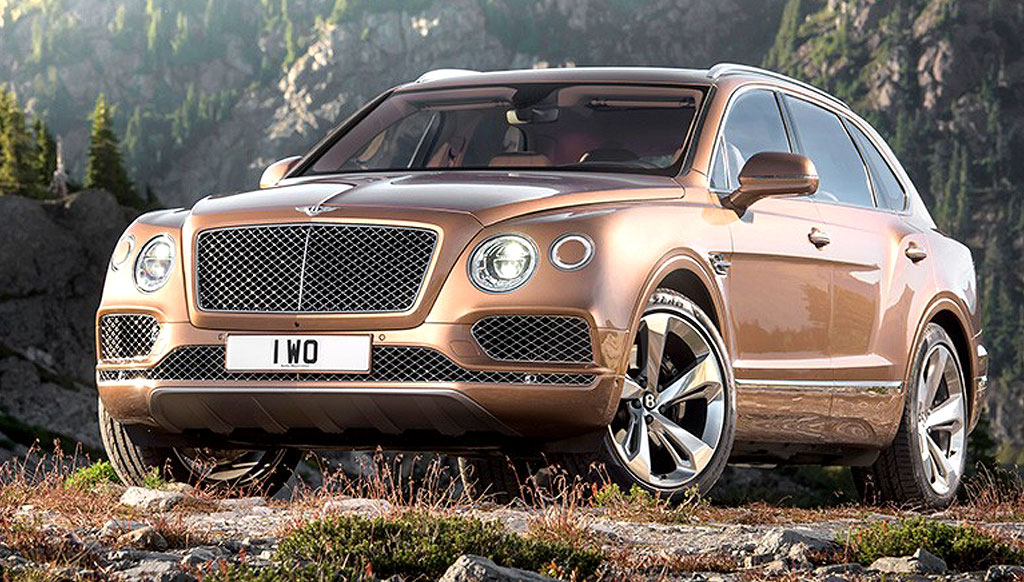 FANTASTIC BEASTS AND WHERE TO FIND THEM | The top-notch SUVs of today's times offer you the toughest in performance with the cushiest in opulence
With late bloomers like Maserati and Bentley, too, joining the SUV brigade, some of the hottest names in auto history now grace the drool-worthy list of power packed beasts
Whether they are being driven on the track or on rough terrain, today's crop of luxury SUVs can impress with major horsepower under the hood and opulent features in the cabin. While some high-end automakers like Mercedes-Benz have been making SUVs for decades, it has taken others—such as Maserati and Bentley—quite a while to recognize the demand for pairing luxury and performance with the utility of an SUV. Here are the best of the best in this list of present and soon-to-be SUVs:
Maserati Levante
Maserati has been slow to join the SUV club: the Levante, which recently debuted at the Geneva International Motor Show, is the first SUV in the company's history of more than a century. However, the Levante looks to be worth the wait. It boasts the best aerodynamic efficiency and the lowest center of gravity in its class, all combined with the luxury and performance Maserati is known for. Available with either a 3-liter V-6 twin-turbo or turbo-diesel engine, the SUV achieves between 275 and 430 hp—yet also performs well off-road thanks to its electronic suspension and intelligent all-wheel drive. The Levante is available with a wide range of driver assistance systems such as automatic brake assist and forward collision warning, as well as a range of roof carrier and trailer options.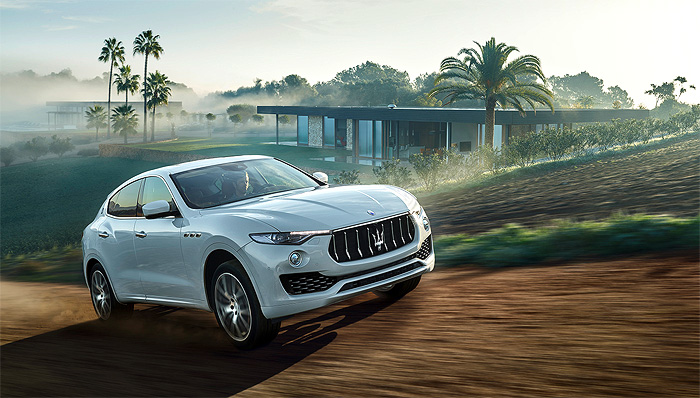 Bentley Bentayga
There is no question that the Bentley Bentayga will deliver incredible performance both on and off-road. Bentley's exhaustive testing of the SUV spanned five continents, from the dunes of Dubai to the Nürburgring in Germany, and the 6-liter W-12 engine delivers 600 bhp and a zero-to-60-mph time of a mere 4 seconds—making it the world's most powerful SUV. Off the track, the Bentayga is available with Responsive Off-Road Setting for a wide variety of road surfaces and can even come with park assist—handy for maneuvering a large SUV into tight spaces. The interior features Bentley's signature handcrafted wood and leather materials, as well as a panoramic glass roof and an optional folding event seat in the rear. While front passengers can enjoy seats with 22-way adjustments, the rear passengers will not be roughing it either: 18-way adjustable rear seats feature massage and ventilation functions as well as an optional Bentley Entertainment Tablet for onboard connectivity. The list of customizable options in the Bentayga is seemingly endless, so it is safe to say this SUV is a force to be reckoned with in the luxury class.
Jaguar F Pace
Jaguar has finally decided to steal some of Land Rover's thunder by creating its own SUV: the F-Pace. While the F-Pace does borrow Land Rover's award-winning Terrain Response technology for its Adaptive Surface Response (ASR), the crossover SUV is actually inspired by the F-Type and C-X17 concept. The F-Pace will be available in a variety of ranges, but at its peak the powertrain will reach nearly 380 hp and a zero-to-60-mph time of 5.1 seconds with the supercharged V-6 gas engine. The crossover's performance systems (like ASR, on-demand AWD, and Intelligent Driveline Dynamics) have all been tested in extreme conditions and the company promises that the F-Pace will deliver unrivaled dynamics and usability. Jaguar has also invested in a host of standard active safety features, like Autonomous Emergency Braking and Traffic Sign Recognition. In an effort to cater to active lifestyles, the F-Pace features the brand's debut Activity Key, which is a waterproof, shockproof wristband with an integrated transponder—so you will not have to worry about the key fob if you decide to take the F-Pace out for activities like kayaking or skiing.
Tesla Model X
An SUV does not have to be a bulky gas-guzzler, which Tesla more than proves with the Model X. Between its futuristic design with falcon-wing doors, its 257-mile electric range, and a lightning fast zero-to-60-mph time of 3.2 seconds, the Model X has been one of the most highly anticipated cars since the prototype premiered in 2012. The SUV's impressive resume also includes room for seven passengers and crash test results that Tesla insists will make it the first SUV to ever receive a five-star safety rating in all categories. The Model X comes standard with safety features like automatic emergency braking, side-collision avoidance, and 360-degree sonar sensors to enable autopilot features. But coolest of all are the previously mentioned falcon-wing doors, which are equipped with sensors to avoid contact with obstacles in tight parking spots, making exit and entry to the rear seats a breeze.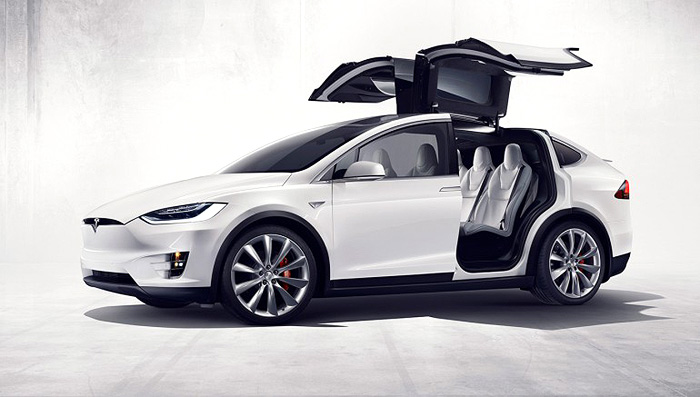 Lexus LX
The Lexus LX has been around for two decades now, accumulating all sorts of awards from companies like J.D. Power and Associates and Kelley Blue Book. The tried-and-true luxury SUV was refreshed with the introduction of the LX 570 for the 2016 model year at the Pebble Beach Concours d'Elegance last August, and it looks like the automaker left no stone unturned. The only design feature that carried over from the previous model year was the door panels, and the latest iteration features a new 8-speed automatic transmission, enhanced performance, a new Drive Mode Select, and a 7,000-pound towing capacity. Speaking of towing: hitching and maneuvering a trailer should be a cinch with a new standard panoramic view camera. The interior still boasts plenty of luxury touches and features like a selection of wood trim choices, an elegant analog clock in the dashboard, and a Climate Concierge feature to monitor and adjust four separate climate zones.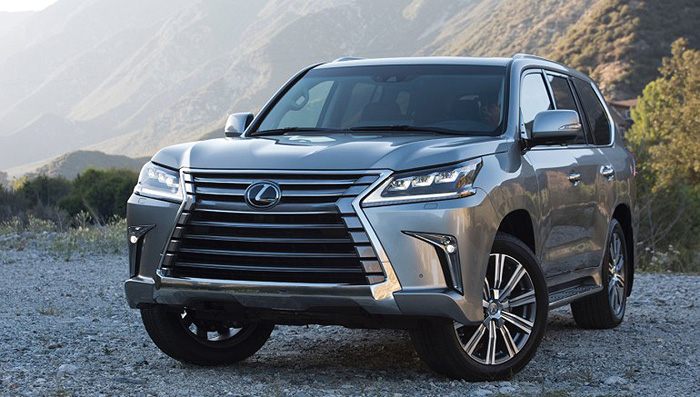 Land Rover Range Rover SVAutobiography
Land Rover's "Autobiography" designation for top-tier, customizable Range Rovers has been around since 1993. Last year, Land Rover handed it over to its Special Vehicle Operations center to work its magic. The result: A nearly 510 hp, supercharged V-8 Range Rover SVAutobiography—the most powerful production Range Rover yet. In keeping with the label's history of customization, the SVAutobiography is available with a duo-tone body paint option in nine different color choices. Inside, rear passengers receive the luxury treatment with a chiller compartment, powered deployable tables, aluminum coat hooks, and mohair carpet mats. If you want some typical SUV utility along with your luxury, the car even comes with an optional sliding load space floor in a choice of veneer options and rear event seating in Windsor leather.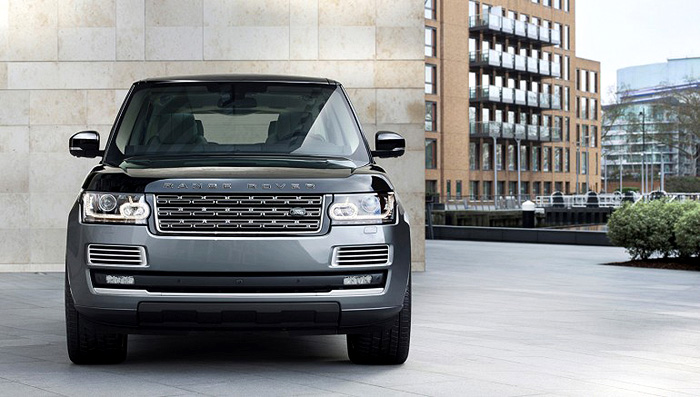 Porsche Cayenne Turbo S
Porsche introduced its top-of-the-line Cayenne Turbo S back in 2006 with a turbocharged 520 hp engine, and over the past decade the SUV has only become more impressive in terms of performance and luxury. The newest refresh for 2016 has 570 hp and a zero-to-60-mph time of 3.8 seconds, making it the most powerful engine of the Cayenne series and one of the fastest SUVs on this list. The Turbo S is packed with advanced chassis technologies like Porsche Traction Management and Dynamic Chassis Control, which allow the SUV to boast the performance of a sports car while still offering off-road and towing capabilities. To boost the luxury on the inside, Porsche offers a range of interior packages in high-end materials, carbon fiber trim, Alcantara roof lining, and available 18-way adaptive sport seats.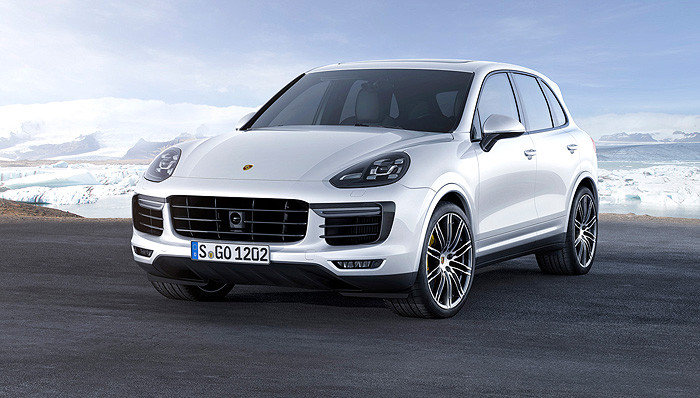 BMW X5 M
Although BMW technically classifies the X5 M as a sports activity vehicle rather than an SUV, it does make those sports activities so much fun. After getting the full performance package from BMW's M division, the X5 M—which originally debuted in 2009 and was refreshed for 2015—delivers a jaw-dropping 567 hp thanks to its M TwinPower Turbo V-8 engine and can go from zero to 60 mph in 4 seconds. The list of stability and performance features packed into the X5 M is extensive, and the luxury on the inside isn't shabby either. A Nappa leather dashboard, Merino leather seats, Alcantara anthracite roof liner, and Harman Kardon surround sound system are standard, along with a bevy of M accents and tech features.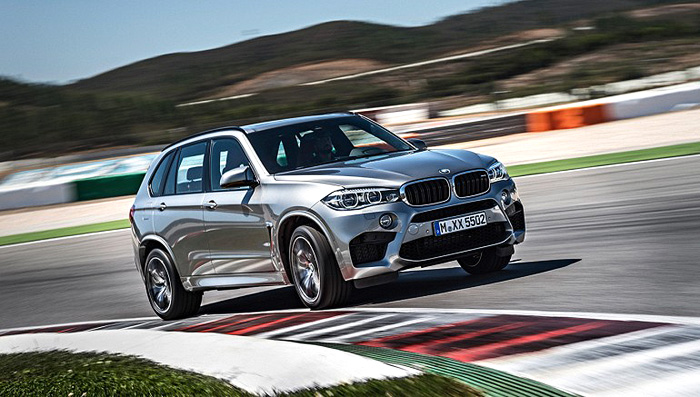 Mercedes-Benz GL Class
The Mercedes-Benz GL-Class, which the automaker describes as "the S-Class of SUVs" has something to offer for everyone. Available in four versions, customers can opt for the GL350 BlueTEC to save on cost and fuel or work their way up to the top-of-the-line AMG GL63—which has the best performance of the bunch with 550 hp and a zero-to-60-mph time of less than 5 seconds. All versions of the SUV have room for seven passengers and useful options like an On/Off-Road Package, Active Parking Assist, and electronically folding seats that provide a completely flat cargo floor. The GL-Class, which has been in production since 2006, ensures a smooth ride no matter the terrain with standard 4MATIC all-wheel drive and a host of innovative safety systems.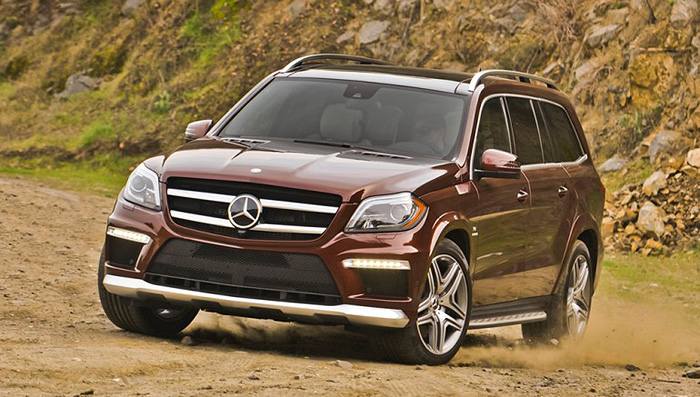 Audi Q7
The 2017 Audi Q7 was recently named a Top Safety Pick+ by the Insurance Institute for Highway Safety, and it is no wonder why: The SUV is packed with safety tech like traffic jam assist, night vision assistant, and a variety of Audi pre-sense packages to intervene and prepare for collisions. The Q7 is also full of fun tech like optional ambient interior LED lighting with 900 color combinations, the choice of a Bang & Olufsen or Bose 3D Sound System, and the Audi connect system—which is supported by available 4G LTE and integrates with Google Android Auto and Apple CarPlay for infotainment, security, and service features. But don't worry: The Q7 can still live up to the "utility" part of its body style. It seats seven, has available Allroad and Offroad/Lift modes, can tow up to 7,700 pounds, and comes with a standard power tailgate with a programmable opening-height adjustment.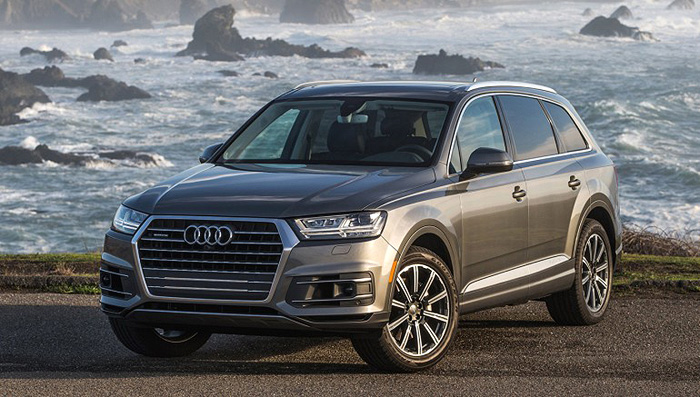 (Source: www.robbreport.com)