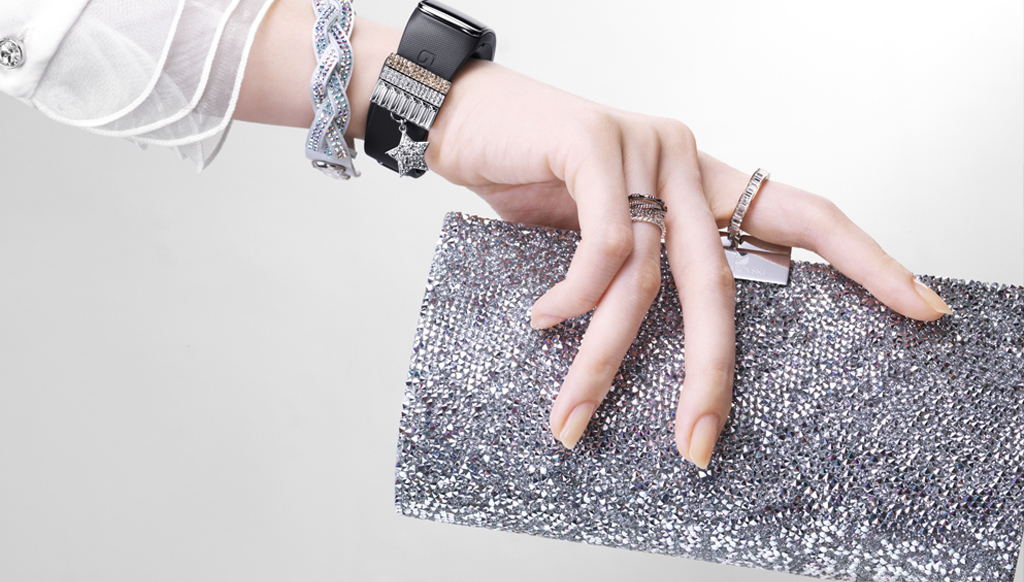 BLING TWICE | Rock the bling look in more ways than one and then wait for the compliments roll in…
If you thought you could flaunt your Swarovski only on your jewellery and watches, then you might well be living
under a rock
The Bling Ring
If you thought you could flaunt your Swarovski only on your jewellery and watches, then you might well be living under a rock. Rock the bling look in more ways than one and then wait for the compliments roll in…
Rocker Jacket
On a freezing January night in Paris, French couturier Jean Paul Gaultier showed the world how to make Swarovski crystals multitask. His special creation, a 'diamond rocker' sleeveless denim jacket became the talk of the town as soon as it touched the ramp. Studded with Swarovski-crystal spikes and studs and Swarovski-crystal embroidery, the jacket can be worn over a satin dress or a skirt.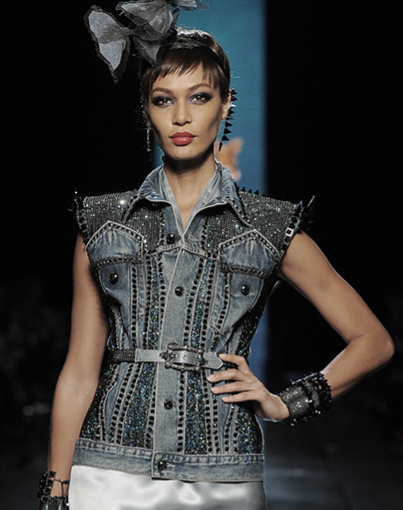 Sexy Stilettos
Rather than acting as a just something you threw on, your Swarovski-studded stilettos, in all its dazzling glory, can take the centre stage. Walk tall in Christian Louboutin's Fifi stilettos embellished with Swarovski crystals. This sinful footwear with its almond-shaped peep-toe and signature red leather sole will complete any ensemble you throw in its way.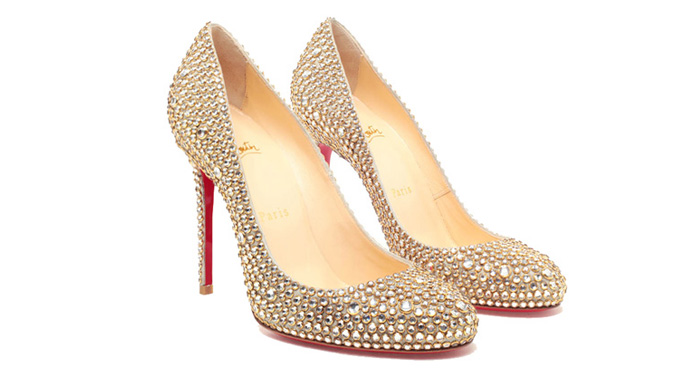 Clutch Queen
Recently in news for allegedly not paying an intern, British fashion house Alexander McQueen is known for his quirks. But, you don't have to worry till you get to lay your hands on his famous skull-decorated super glamorous statement clutch. The real cherry on the cake are the Swarovski crystals used on the skull clasp closure. Embellished with pearls and golden beads, it might just work as skull and bone sign for your own safety.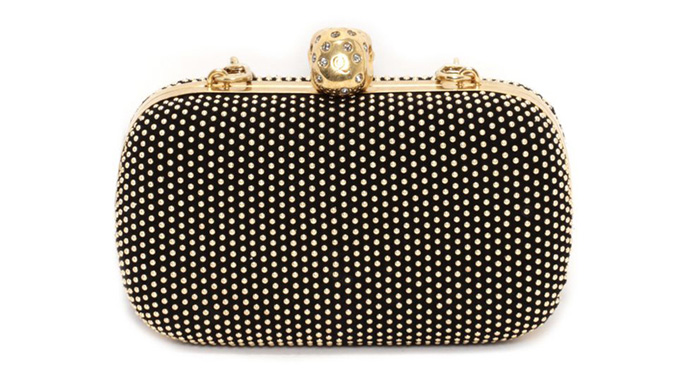 Eye Balls
Want an eye-grabbing alternative to the white kohl liners and smoky eye make-up? Well, luxury fashion brand Dior just did. During a fashion show, the make-up artists decorated models' eyes using tiny Swarovski crystals (that were glued over a coloured base) aptly calling it 'techno butterfly'. Maybe it's time to be brave and add a new hue to your eyes and life.
Crystal Call
If you think iPhone's 24k gold phone was tad cool, wait until you have seen Samsung's limited edition Swarovski Fine Crystal Rocks studded cover for its latest Galaxy Note 3 models. Priced at about $299, you can get this cover in three colors: jet (black), silver, and a blend of crystal Bermuda blue and metallic light gold. Each case comes with a matching crystal encrusted bracelet.