CULT CREATION | A beautiful rendition of classic Lobster Thermidor in Nostalgia at 1911 Brasserie, The Imperial New Delhi
In the thriving food scene in India, there are so many avenues to explore. But then there are those which you are a must visit. Among these are the handful of concept restaurants which are redefining culinary culture. Meet one right here – Nostalgia at 1911 Brasserie at The Imperial, for a
vintage European experience
When on a culinary quest, one can come across a host of restaurant trends ready to catch your fancy, and among them the imaginative establishments referred to as theme restaurants. Should you look for a veritable description of this, Wikipedia classifies these eateries as those "in which the concept of the restaurant takes priority over everything else, influencing the architecture, food, music, and overall 'feel' of the restaurant. The food usually takes a backseat to the presentation of the theme, and these restaurants attract customers solely on the premise of the theme itself." Now, that is succinct and simple, but it does not do full justice to theme or concept restaurants which, more often than not, go beyond visual aesthetics to also offer unique gastronomic experiences worthy of their patrons' praises.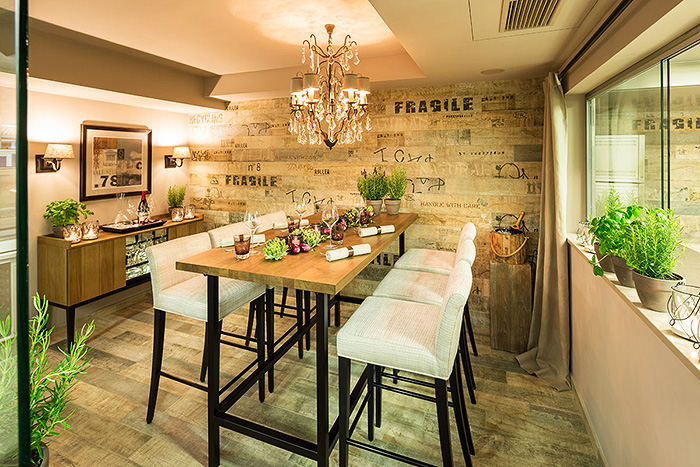 Considering concept restaurants occupy a niche space on the otherwise crowded landscape of oft-sought fine dining places, new fast-casual joints, trendy pubs and quirky take-away joints, there are parameters which they must satisfy before being referred to as concept restaurant [and no, being 'weird' does not essentially cut it]. So, if nouvelle cuisine is a term that catches your fancy, only to be subsumed by neuro-gastronomy, then you are one for the concept restaurants. And, if a thematically recreated ambience with speciality cuisine is what tickles your tongue, then there are classic concept restaurants for those as well. Considering the business of food has its passionate players increasing their tribe in India, there is a lot to look forward to in terms of ambience, cuisines and chefs.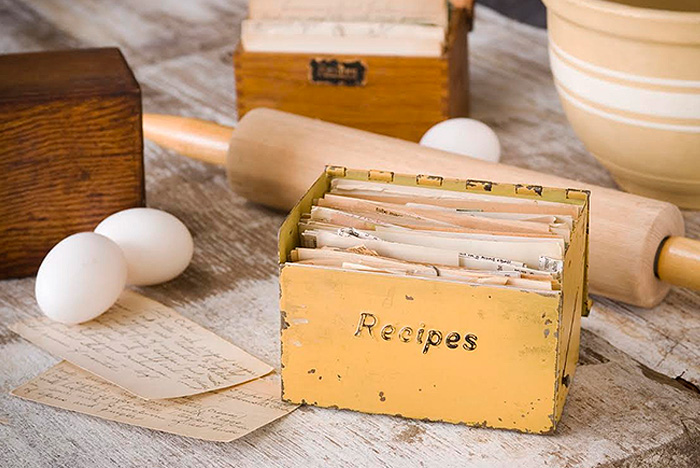 So, with a lot being said about celebrated New York chef Floyd Cardoz's return to homeland with the recently launched café-bar, The Bombay Canteen in Mumbai, there is also an upbeat feeling among the creators and consumers of good food. And even as elBulli, mecca of molecular gastronomy, closed doors in Spain, there is hope closer home in the form of Chef Gaggan Anand championing the cause of his progressive Indian cuisine using molecular gastronomy [having trained at elBulli's chef Ferran Adria] and doing pop-up restaurants in Mumbai and Delhi. The gastronomic adventurer's trail in India has a lot of existing and upcoming hot spots to cover, should one want to appreciate the classic and the novel for singularly distinguished experiences.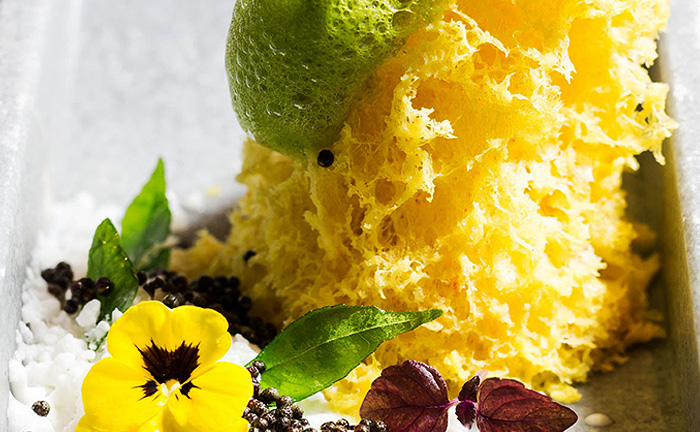 In Delhi, a bastion of classic elegance and eclectic cuisine is The Imperial's concept NOSTALGIA at 1911 Brasserie. Not only the year in its name harks back to an olden golden era, but the French style brasserie brings back some all-time western favourites, presenting a selection of traditional European fare of the 60s and 70s, along with classic continental cuisine, all very carefully curated. Walking into Nostalgia, you slip back into time as you see rich dark wood, pale cream and beige walls set off by framed black and white pictures of Hollywood legends, ornate lamps and checkered table linen in solid shades. Open only for dinner, there are French style dishes like coq au vin and lobster thermidor along with typical old world comfort dishes like Salad Layonnaise, French onion soup, Ratatouille, Duck a L'orange amongst others on the menu, served in impeccable service ware, accompanied by some enchanting live Jazz or piano music recreating the magic of Jim Reeves, Louis Armstrong and Elvis Presley.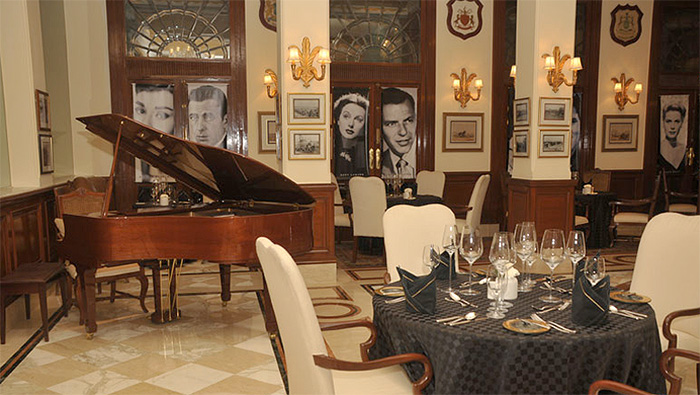 Nostalgia is a quaint space, a concept restaurant not only in its old-world décor, channelling the colonial flair with its cuisine, but it also boasts of unique traditions like the Maître d'hôtel coming over to your table to flambé dishes. Boasting of an exquisite selection of new and old age wines, there is also fine Bourbon, Scotch, and cocktails to indulge in as you listen to the saxophone being played live. To round off a lavish, laid-back dinner, this restaurant also offers speciality coffees, in preparing which there is some theatre involved as the coffee is finished at your table with cream, alcohol and the signature flambé technique, making it a sight, adding to the smell and taste–a fitting experience at this niche restaurant.
If the above about Nostalgia has brought back fond memories guaranteeing a revisit, or if it has opened the floodgates of imagination soon to be realised with a dinner reservation there, then we have some more to share with you, coming straight from an exclusive tête-à-tête with Mr. Vijay Wanchoo, Sr. Executive VP and GM at The Imperial, and also someone closely connected to Nostalgia at 1911:
The Luxe Café: Nostalgia at 1911 presents itself as a brasserie with an old world charm about it. Please tell us more about it in terms of how it started, what were the thoughts that led to its set-up?
With a brand like 1911 resonating history in its concept, layout and cuisine, it was a step forward for us to curate Nostalgia at 1911 in a brasserie set up for evenings, revisiting the classic European menu in an old-world ambience where you can even visualise a waltzing couple on the floor. It was christened in 2011 with a selection of classic dishes, each put together with immense research and several rounds of tastings with experts, to bring to the table the authentic flavor. While the walls greet you with black and white photographs of music icons, legendary Hollywood stars in the midst of royalties adorning nook and corner of Nostalgia, the soft piano notes or jazz music make sure that your experience is truly magical. In how many restaurants do you actually get to see the traditional delicacies being flambéed with cognac on the gueridon trolly, adding not only culinary drama but taking you back to yesteryears. Set against the traditional and rare European theme, the restaurant promises you an escape route from contemporary to classic.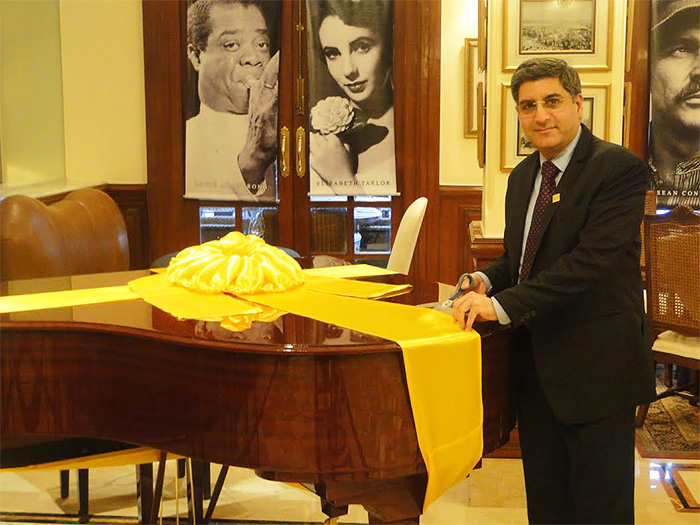 Talking of the traditional European fare served at Nostalgia, could you please tell us more about the process of curating the menu for this continental cuisine restaurant [in terms of which parts of Europe/countries does the food relate to]?
Re-tracing the grand old times the menu offers some all time Western favorites laced with old and new age wines that the restaurant is known for Retracing the roots of this culinary journey was an interesting task. We gradually froze our thoughts on European cuisine and the result was a masterpiece, evoking grandeur in its form and food. From French Onion soup to Scottish smoked salmon or Lobster Thermidor to Crepe Suzette flamed with cointreau , each dish was thought over deeply and prepared with a fine mélange of flavours, presenting an experience which is truly transcendental. Fresh and simply delicious. I eventually had to revisit the menu with the team many times as suggestions and thoughts used to cloud judgments but then what we came with, is truly close to my heart and one which I am sure a true food connoisseur will surely fall in love with.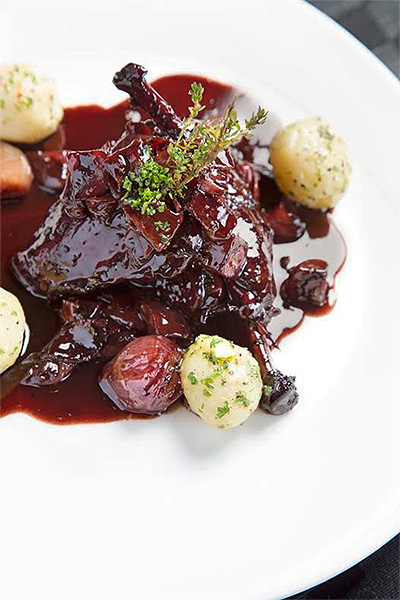 Please share some of your favourites from among the signature dishes on offer at Nostalgia?
Lobster Thermidor
Traditional roast spring chicken
Coq-au-vin
Sea bass 'amandine'
In line with a restaurant with a defined ambiance, decor and cuisine, Nostalgia seems very much a concept restaurant. What is your take on this recent spurting of concept restaurants and where do you place Nostalgia in the scheme of things?
From casual concepts to fancy fine dining hot-spots, the thematic dining experiences are sprouting up across the city's skyline but what actually makes the difference is the overall experience guests take home with value for money. An endeavor like this whether big or small can create an indulgent and intricate menu if it is backed by right flavours and right choice of ingredients with a unique ambience, essential for a competitive environment. I take pride in a product like Nostalgia which not only stands on the erstwhile luxurious image of The Imperial but offers a rare and unique charm involving labour of love.
You being so closely associated with a trend-setting establishment like Nostalgia, we would very much like to know your thoughts on the current 'food scenario' in India, as it unfolds?
The food culture in India is evolving with diverse concepts and the guests are well aware of the trends since they are extensively travelled. From organic food to being vegan, molecular mixology to molecular gastronomy like home grown soil free 100 % organic micro greens, spiced flavoured beverages to Ayurvedic meals and unexplored regional cuisine, food and beverage today offers a mélange of the old and the new. What goes out comes back in vogue. The old is the latest new and classics are timeless. The restaurants are always on the lookout for some interesting concepts that hold attention of its diners, to survive and sustain their brands in a competitive environment. In this context, the essence of Nostalgia lies in its old world menu fabricated with recipes which revolutionised the culinary world in olden times, creating a stellar dining experience for any connoisseur. Also when all this comes within the precincts of an iconic hotel like The Imperial, it's indeed a distinct food and wine sojourn.

This fashionable dining spot at The Imperial looks straight off a romantic movie set offering stellar experience

In order to be a thoughtful guest at a fine dining establishment, what are the essential etiquettes one needs to observe [considering fine dining is an experience more than just a choice]?
Appropriate dressing is the first etiquette a refined guest or a well informed guest keeps in mind before even choosing a fine dining experience. Then comes the understanding of food, table top trends etc. For instance they even know the crockery brand or even the right plating of the dish, ready to discover flavours in a whole new way. The guests visit us with high expectations pertaining to food and service which we are known for and most of the guests are regulars who are recognized and prefer personalization. The associates are trained to remember the guest names and their preferences to enhance the impeccable Imperial experience.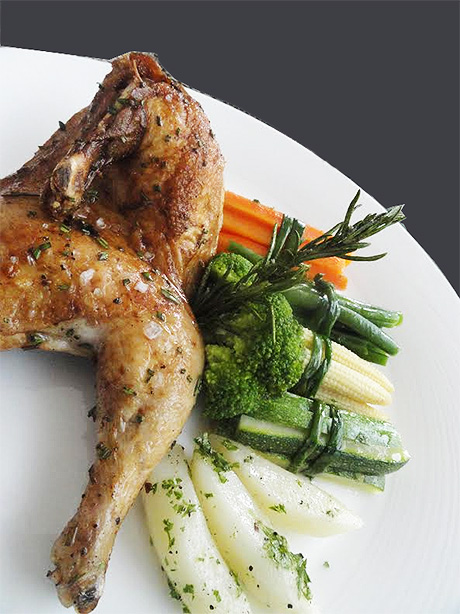 When it comes to wine pairings, there is no one way to do it. What are some of your all-time preferences when it comes to food and wine pairings [it would be great if you could suggest some based on the menu at Nostalgia]?
Lobster Thermidor-DR. Burktin Wolf Estate Reisling (German)W
Traditional roast spring chicken–D'Arenberg The Foot Bolt Shiraz Mc Laren Vale ( Australian) Red
Coq-au-vin-Kendall Jackson Grand Reserve Cabernet Sauvignon- ( USA) RED
Sea bass 'amandine'–Penley Estate Aradia Coonawara Chardonay ( Australian)W
The live music tradition at Nostalgia surely enhances the whole experience. Do you think food needs such accompaniments or is it a certain feel that one intends to impart at Nostalgia?
Just like the thrill of presenting a dish in a unique fashion induces creativity in a chef, similarly generous sprinkling of soft musical notes transcends your dining experience to a trance state where you not only discover flavours but feel satiated with each bite while your feet and mind tip toe along. A cuisine bursting with traditional ingredients and a treat for your taste buds, needs music as an accompaniment, to complete the experience.

The Steinway offers this unique experience and we proudly mention that we are the only hotel in India to possess
this royal instrument

What, for you, is luxury when talking in terms of eating out [in India or abroad], and sampling various tastes?
Luxury comes inexplicably in finer things. For eating out, it takes a sneak peak in the ingredients that make the cuisine, in the style the dish is plated, the ambience which is designed to inspire or even in the service that is unique to the restaurant. All these parameters together curate a luxe experience. My background in food production has taught me finer nuances of food luxury. Authentic ingredients, understanding and knowledge of varied cuisines by the chef, the way each course is served to the minute touches like the finish of the crockery and the cutlery, all create the ultimate dining comfort for a true connoisseur and which also succumbs to being rare and precious.
You were in Dubai very recently. Which restaurant there is a must-visit for you and why so?
Dubai cuisine is as exotic as it can get. I just love the Mediterranean gastronomic restaurant Verre at Hilton Dubai Creek, frequently attended by Dubai's high society. It is overseen by Gordon Ramsay, the British chef with a reputation for meticulous attention to detail that has earned him 12 Michelin stars. The venue has understated elegance in its crisp white linen, simple cutlery and large glass walls. This contrasts with sophisticated cuisine using the finest produce flown in from Europe, and wine matched to each dish by the award–winning sommelier.