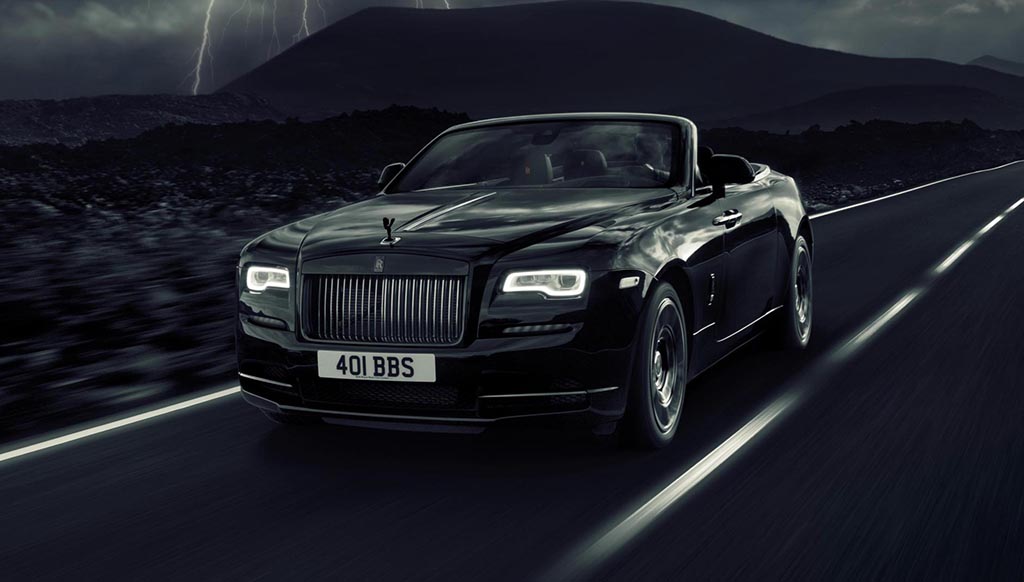 THE DARK KNIGHT: Rolls-Royce's drophead coupé has been transformed into an intensely sensuous convertible signifying temptation itself
Defined as the ultimate incarnation of defiance, the Black Badge is dark as the night—right from the darkened chrome to the shadow-black iconic spirit of ecstasy, with whisper-quiet interiors and 593bhp of power at its command
The Dawn Black Badge is here finally and it's being touted as the 'ultimate statement of defiance'. Rolls-Royce's drophead coupé has been transformed into an intensely sensuous convertible signifying temptation itself. More significantly, in Rolls Royce vocab, 'Black Badge' means faster, stronger. So like the Black Badge versions of the Wraith and Ghost, which were revealed alongside one another at last year's Geneva motor show, the Dawn BB gets more power. An extra 30bhp has been liberated from the 6.6-litre, twin-turbo V12, bringing the total to 593bhp. Torque is up by 15lb ft to 620lb ft. 0-100 kmph takes 4.9 seconds and the top speed is limited to 250kmph (155mph).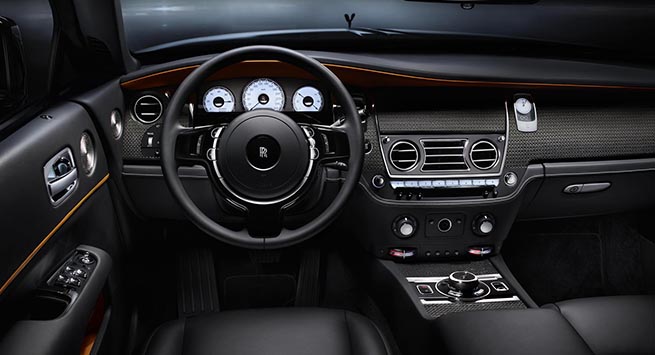 The chrome has been darkened to the darkest of nights and carbon fibre composite wheels form a dark and distinctive halo around the Rolls-Royce emblem. The iconic Spirit of Ecstasy is as black as the shadows, too. The colour in which the car is finished is, thanks to a painstaking painting process, the "deepest, darkest and most intense black to ever grace a production car surface". The interiors have been defined as "whisper-quiet" beauty with the technical fibre fascia glinting with a 'deep allure'. There's a lot of black leather and new aluminium-threaded carbon composite trim—but of course this is Rolls Royce so every bit of it is customisable.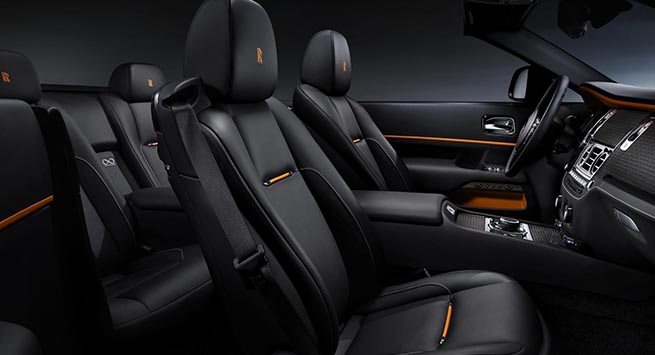 The brakes are new and an inch bigger in diameter than the regular Dawn's, the steering has been "quickened and engineered for more feedback" and there's an entirely new exhaust that emits a "menacing bass baritone". The optional sports exhaust is supposed to up the ante on the drama of the Rolls-Royce top-down drive.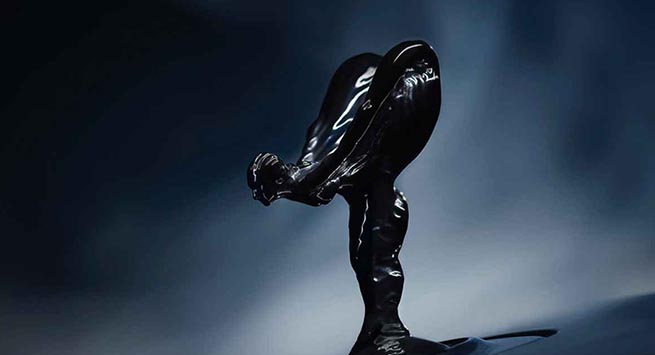 Rolls Royce wants the Black Badge to appeal to a "younger, more dynamic patron of luxury" than its typical customer. It sees the label as an expression of the marque's "assertive alter-ego".  "This is the boldest expression of Rolls-Royce," says the brand, "Crafted for those who will never conform."